Our best low carb & keto appetizers
Fortunately, living a keto lifestyle doesn't mean you have to miss out on delicious food. This recipe collection will provide proof that you can still enjoy appetizers — minus the carbs or guilt.
All of the included recipes are keto-friendly and simple to prepare at home. In fact, many of them don't require any cooking at all.
Do you already have a go-to recipe but haven't found a low carb version yet? Perhaps it's any of these high-carb classics: Sliced pepperoni pizza, Garlic Bruschetta, Hummus, or Stuffed mushrooms?
If so, your search ends here. It doesn't matter if you're feeding a crowd or just having a cozy evening by yourself — we've got all the tasty ideas you need.
Let's get started and explore our best keto and low carb appetizers!
Popular low-carb appetizers
Pick your favorite as an entrée of a
three-course menu
, add it to your
snack buffet
, or why not select several and create a rustic
family-style tapas dinner
? The recipes we've selected suit both kids and adults. No need to spend hours by the stove just to please all of your guests.
What are 'good' keto appetizers?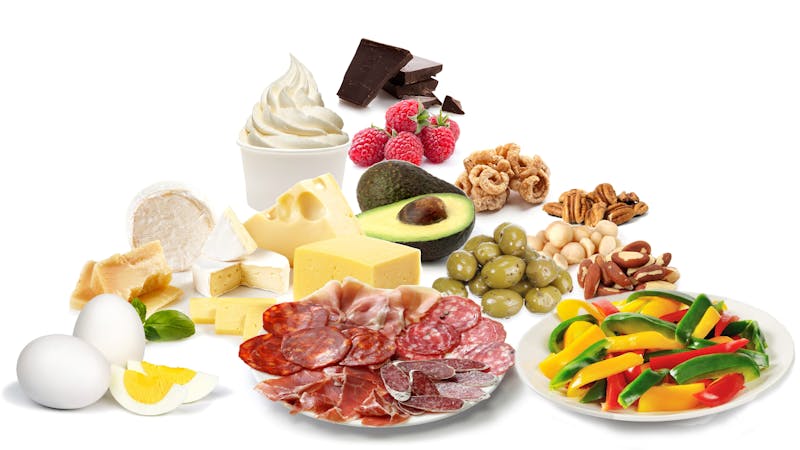 A "good" keto appetizer can really be any type of food that you like, as long as it's low on carbs and works as a starter — not a full-sized meal.
Below, we have listed keto-friendly foods, along with simple recipes that work perfectly as an appetizer or side dish.
Top 5 appetizer ideas:
If you're interested in learning more about keto foods that are suitable as an appetizer or snack, read our ultimate guide to the Best and worst keto snacks, or Keto diet foods.

Mexican appetizers
Mexican food is without a doubt one of the world's most flavorful cuisines. That said, it's no wonder we decided to create healthy low carb and keto options inspired by some of the most popular Mexican food classics.
For even more Mexican-inspired recipes, check out our full recipe collection, which includes: Cheese tortilla beef burritos, Fish taco bowls, Keto quesadillas — and more.
Below you'll find six of our most authentic recipes — perfect as a starter or as a side dish.