Low-carb bacon recipes
We love bacon and we know we're not the only ones.
Unfortunately, finding good quality bacon isn't always easy. A quick look at the ingredient list often shows that you get what you pay for. Better quality almost always costs more. Grass fed and organic is to be preferred but is something that isn't in everyone's budget. When it comes to bacon you want to make sure that smoky flavor actually comes from the bacon being smoked, not just from added aroma. You might also have to check for hidden sugars.
So, once you've found that great bacon, how do you cook it? One of our readers sent us an e-mail regarding this, that we felt we had to share with you (with the writer's consent) and here it is, followed by our best bacon recipes:
Dear Andreas,
I have always wanted to share this secret… how to cook bacon.

Here is one recipe that I haven't seen yet, anywhere. You can prepare it the night before, if you have an early day ahead of you and want a head start.

I suspect that many people fry bacon. The results are sometimes messy and unpredictable in a frying pan, so I bake it in the oven instead. I myself am not a fan of microwaving, so I prefer this method. Always keep a good supply of bacon in the house. If you feel a carb urge, you know there's always bacon available.

Requirements:
One package of good quality bacon. (375 g)
Parchment paper
A lifter, for turning the bacon
Large ceramic mug to hold leftover bacon fat

Here we go…

Pre-heat the oven for ten minutes. In North America, I use the all-purpose oven temperature of 375°F (190°C).
Place the strips of bacon on parchment paper, on a cookie sheet, and place the cookie sheet full of bacon in the oven.
You will typically get almost a whole package onto the cookie sheet. Wait seven or eight minutes, and check on the bacon. If it looks almost done, take the sheet out of the oven, pour off some of the fat into a large ceramic mug for storage, for use later, perhaps with vegetables.
Turn off the oven. The retained heat will finish the bacon, and also keep it warm until you are ready to serve the bacon.
Using a lifter, turn over the bacon, and put the sheet back to the oven for a few more minutes. (This would be a good time to cook your eggs, if you are planning to make the classic bacon and egg meal.) Dispose of the parchment paper, and enjoy your bacon.

Once you serve the bacon there will be almost no clean-up because of the use of the parchment paper. You can save the left-over bacon for the next day. Although in our home there are rarely leftovers as the cook tends to like them as an appetizer when preparing dinner. And sometimes, it just "disappears."
Thank you Julian Fisher, for e-mailing us and for letting us share this great idea!
Maybe you have a favorite bacon recipe and a special way to cook it? Please let us know in the comments below.
The recipes
More
Check out our free get started challenge which provides you with everything you need to start your journey towards better health!
For even more ideas on what to eat, please see all of our
low-carb recipes
Inspiration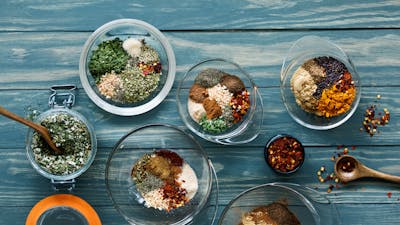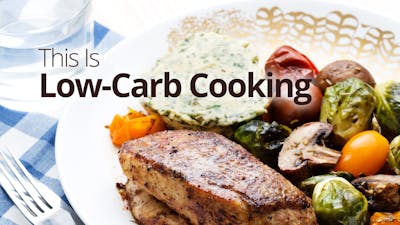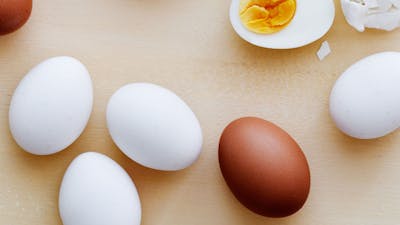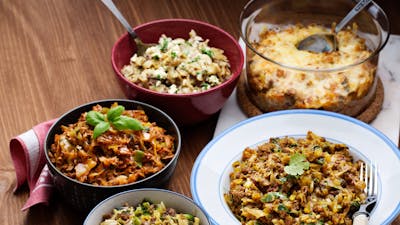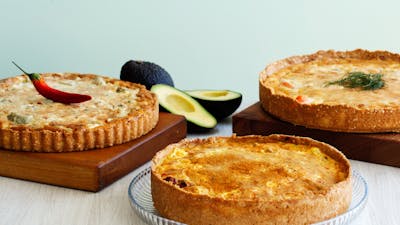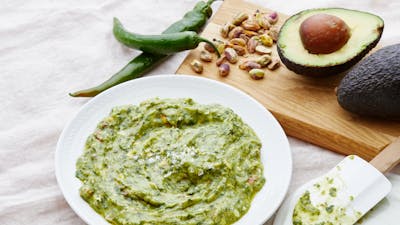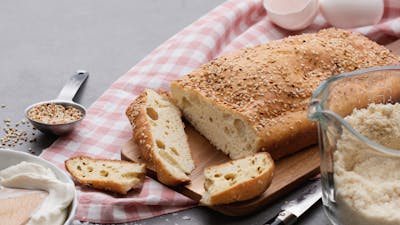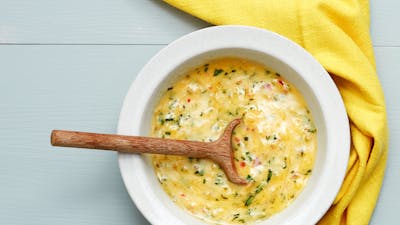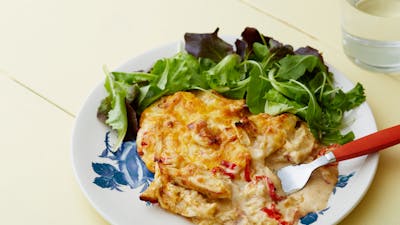 Comments
Do you have a great low-carb recipe that you want to share? We can cook it, photograph it and publish it here on the site, with your name on it. Or maybe you have a traditional recipe you want us to make a low-carb version of. Please send us an e-mail at kristin@dietdoctor.com with your suggestions on how to make our recipes better. Alternatively, leave a comment below.