Feedback from The Diabetes Program
71%
have lowered their blood sugar after completing the program
74%
have reached below 7.0 mmol/L in fasting blood glucose (the threshold for diabetes)
34%
have reduced their medication
12%
have stopped taking medication completely
92%
would recommend the program to someone else
What's included in the program?
Throughout the 10 weeks, we'll give you everything you need to get started on your journey to better health. The first two weeks can be the most challenging, but don't worry — that's what we're here for! The program includes:
delicious weekly menus
three dietitian-approved recipes per day
smart shopping lists
tips and encouragement via email
access to lectures, video courses, and other in-depth material to help you learn more about diabetes
If there's a recipe you don't care for, or if you're allergic to something, simply replace it with one of our other low carb recipes.
Start your free 30-day trial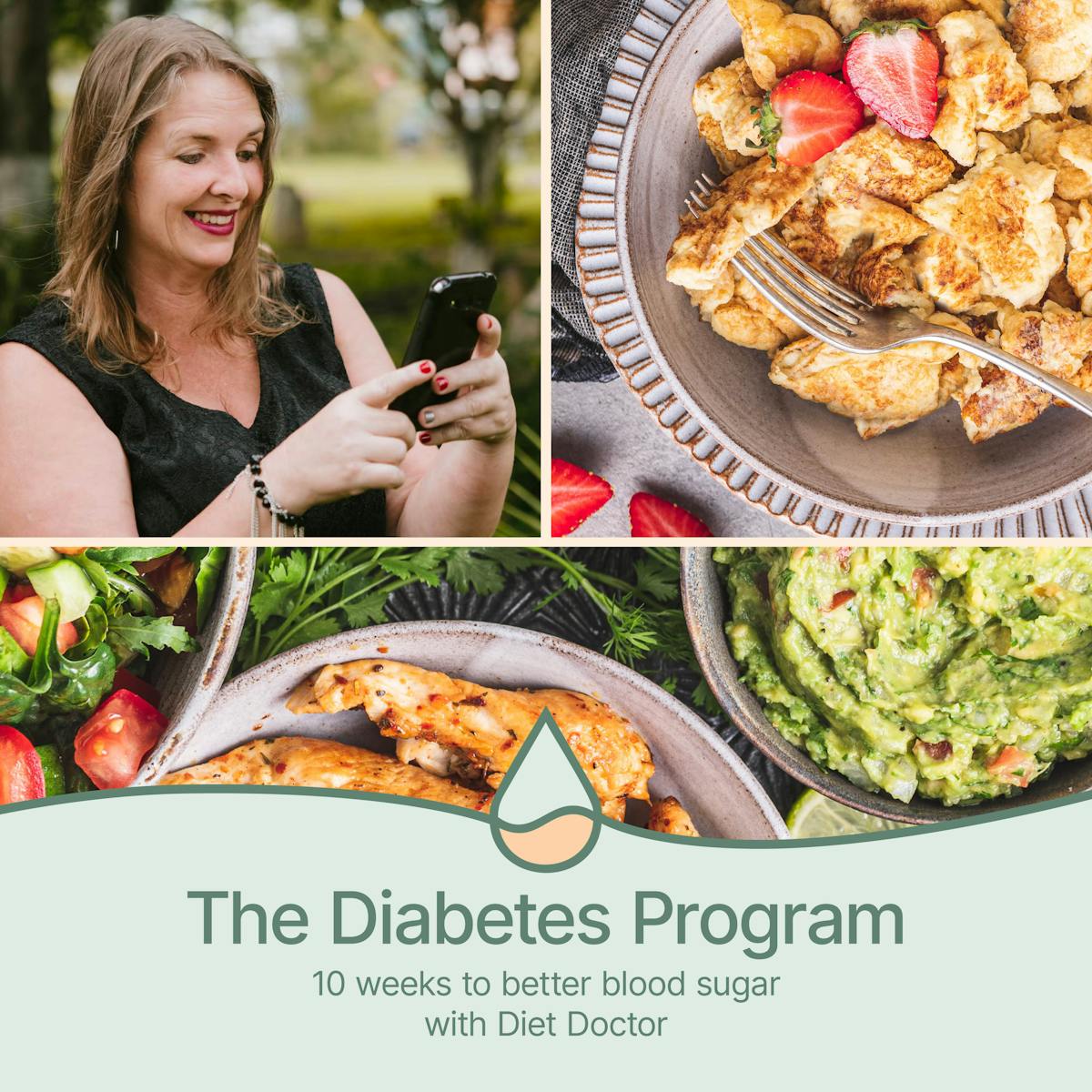 What's on the menu?
The meals you'll be eating on the program include high protein foods such as eggs, fish, meat, chicken, and dairy products. We've added some fat for flavor, and the amount of carbohydrates will vary between dishes, but it will be relatively low. One thing the meals all have in common is that they're made from real, whole foods — we like to cook from scratch and focus on nutrition!
Here are some examples of the tasty meals you'll enjoy.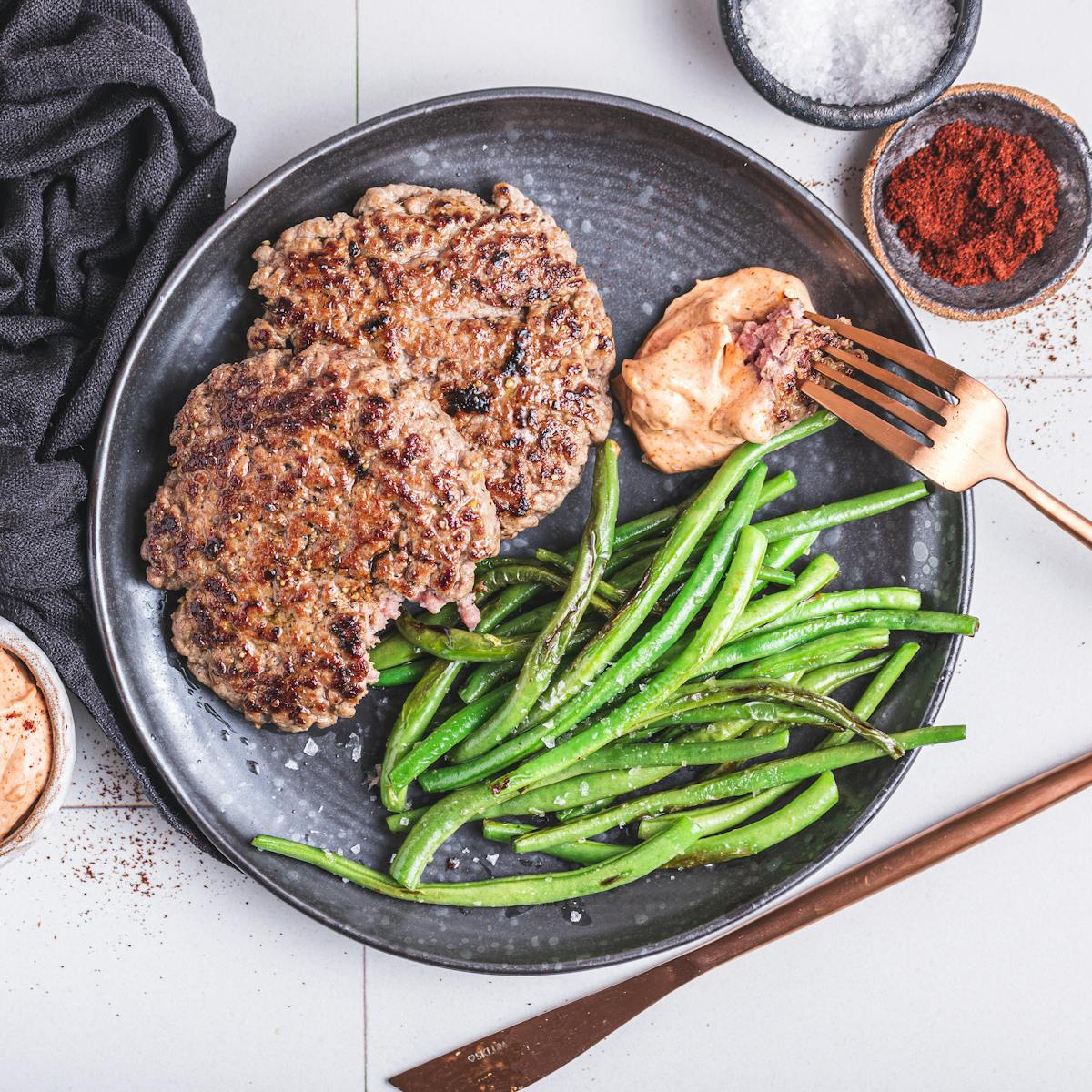 Smash burger with green bean fries and chipotle mayo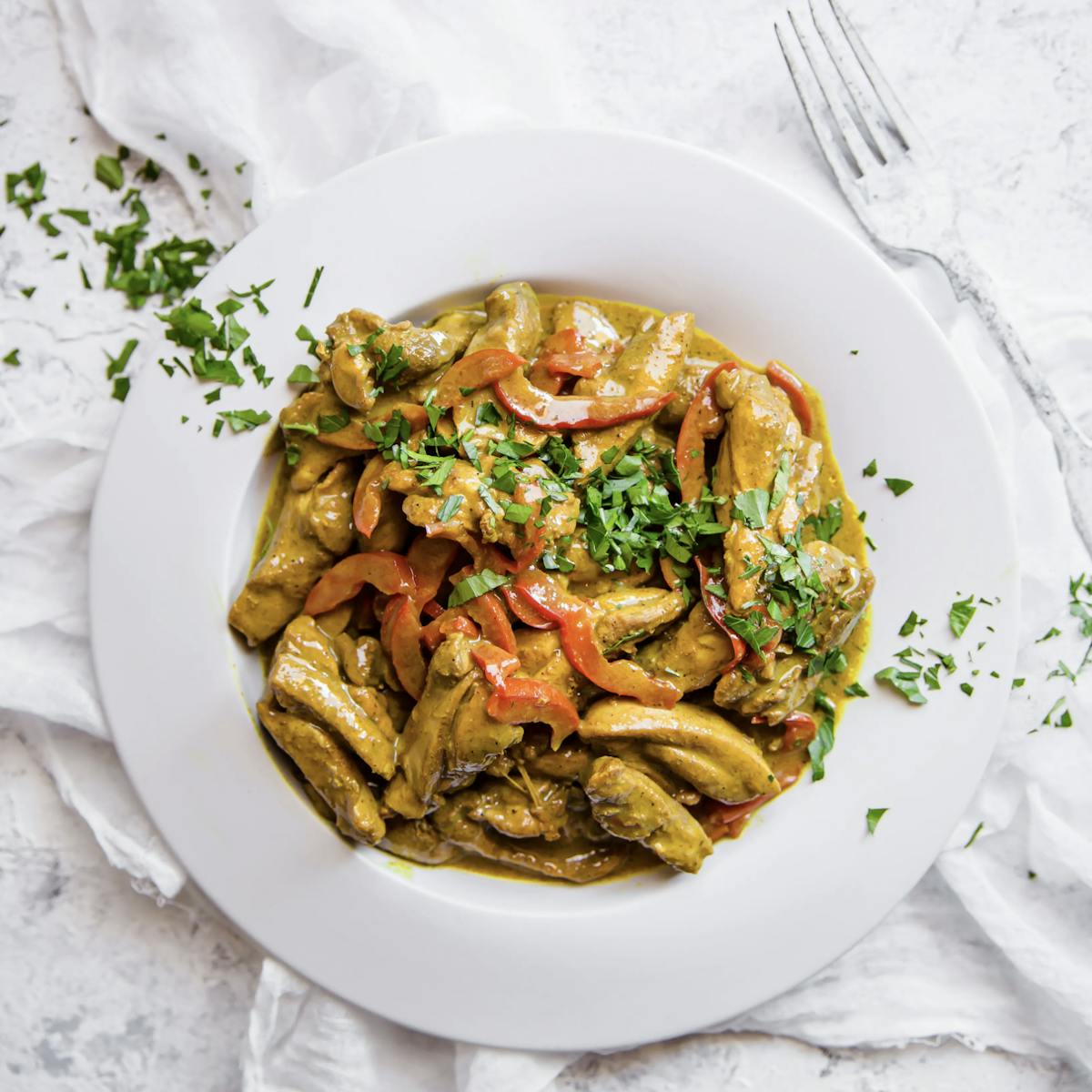 Quick keto chicken garam masala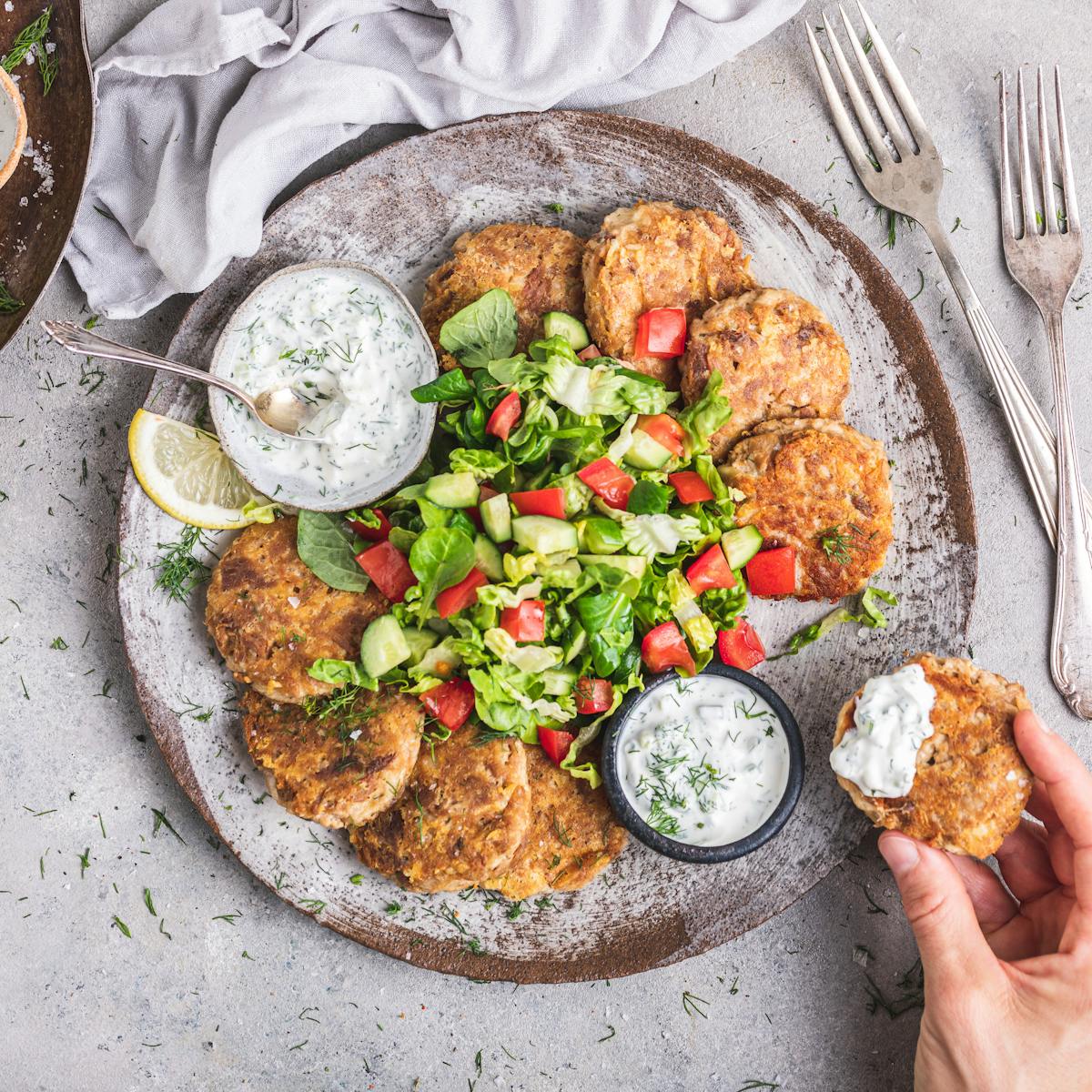 Tuna burgers with salad and tzatziki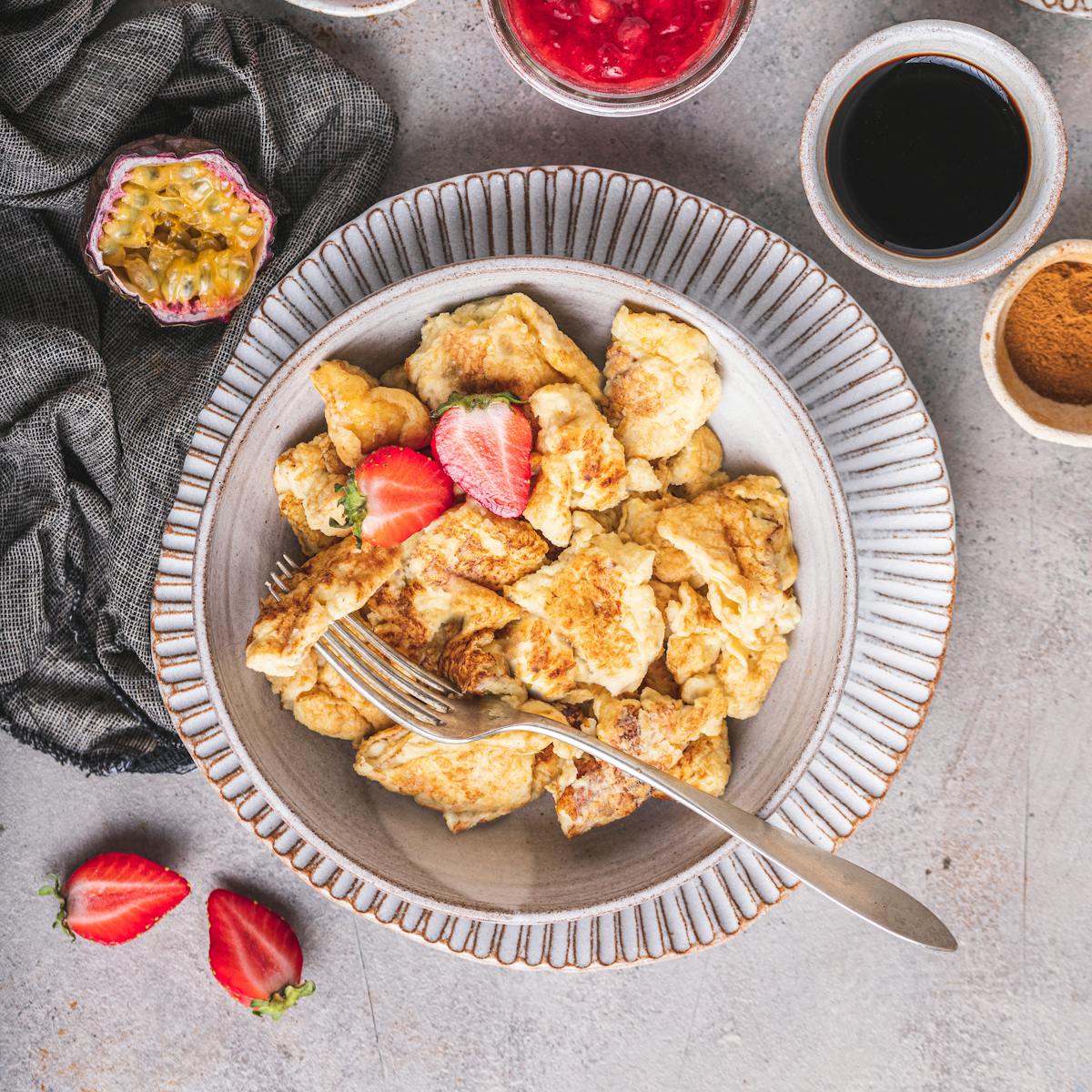 Keto scrambled pancakes
FAQs
How much does The Diabetes Program cost?
The Diabetes Program — and all our premium content — is included with your Diet Doctor membership! Not a member yet? You can join for free for 30 days. Then it costs $11.49 monthly or $99 for a full year until you cancel it.
What can I expect from the program?
If you stick to the program, you can expect better blood sugar levels with less diabetes medication, weight loss, and increased energy – all while enjoying a wide variety of tasty, filling, nutritious meals
Medication and diabetes
If you're on medication that lowers blood sugar levels, cutting out too many carbohydrates can be risky because your blood sugar levels can drop too low (hypoglycemia). The two types of medication that this applies to are sulfonylureas (such as glipizide and glimepiride) and all forms of insulin.
SGLT2 inhibitors (Jardiance, Invokana, or Jardiance) are another type of medication that may need to be adjusted or discontinued, as they may increase the risk of diabetic ketoacidosis in people who eat a very low carb diet.
If you are taking any of these medications, please consult your doctor before joining this program so they can help you adjust your medication as soon as you start! Your blood sugar will likely begin decreasing on the same day that you reduce your carbohydrate intake.
Are you ready to join The Diabetes Program?
The Diabetes Program is exclusive to our members. Not a member yet? Try the first 30 days for free!
I want to join!
---
What happens next?
Join The Diabetes Program and look forward to receiving a welcome email immediately!
Didn't get an email? Please check your spam folder.