High-protein recipes
for weight loss
If you're looking for high-protein, low-carb recipes that are easy to prepare, you've come to the right place.
We've got easy meals that you can make in under 20 minutes as well as recipes for breakfast, lunch, dinner, and dessert. The best part? They're all packed with protein and designed to help you achieve your weight loss goals.
High-protein favorites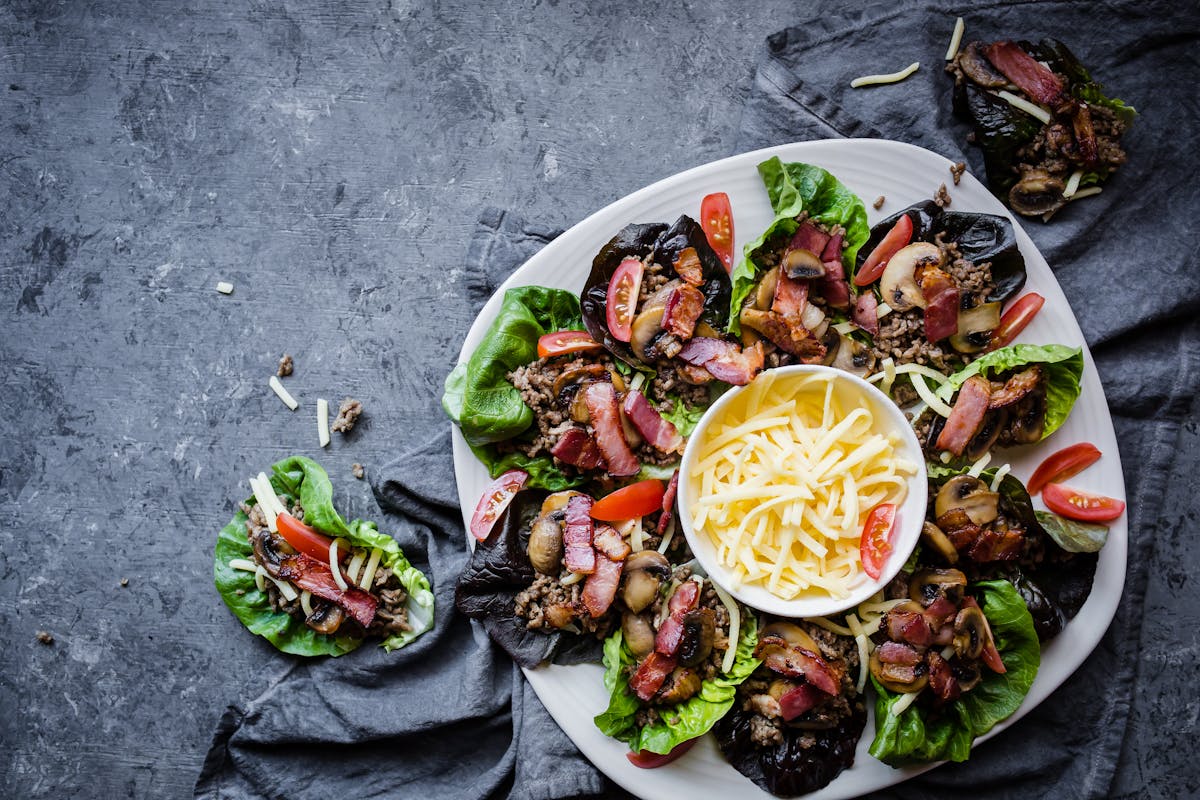 1. Bacon cheeseburger wraps
58 grams of protein
Recipe
Our juicy cheeseburger wraps are quick, inexpensive, and loaded with all of the best cheeseburger flavors.
2. Cottage cheese breakfast bowl
29 grams of protein
Recipe
A light, fresh breakfast that you can make in less than five minutes!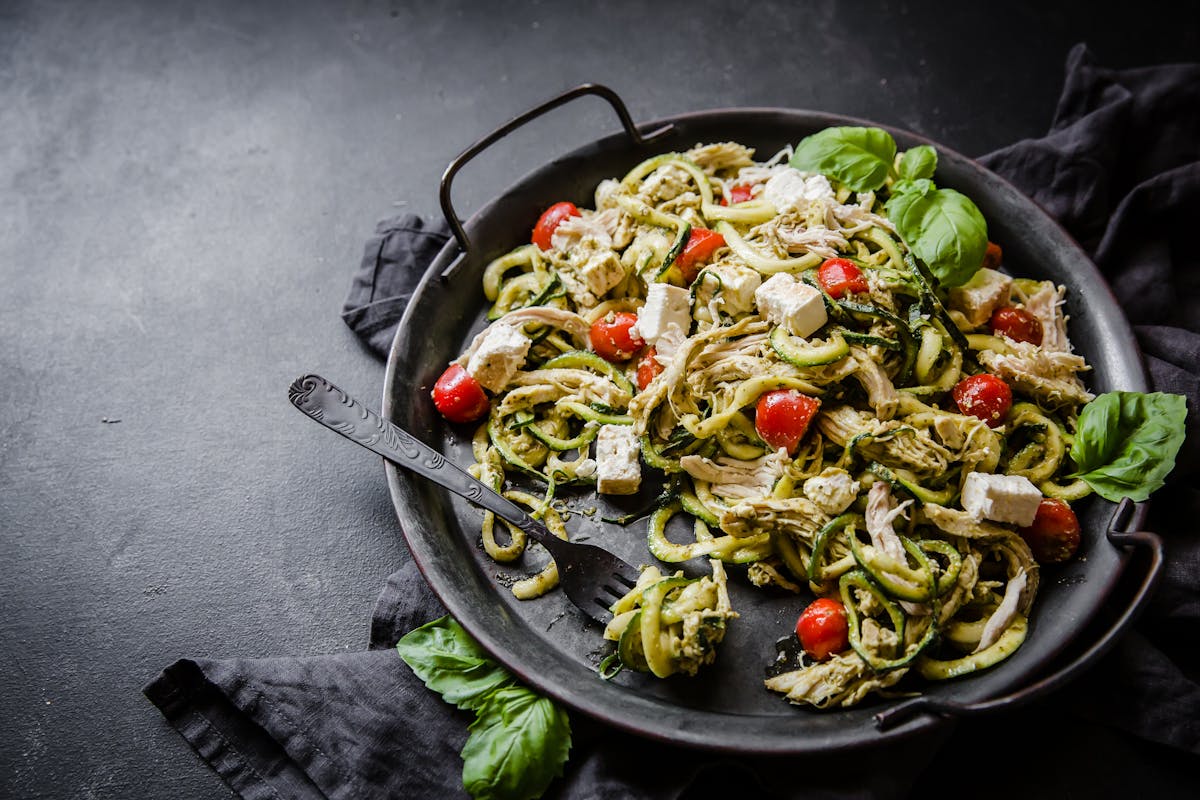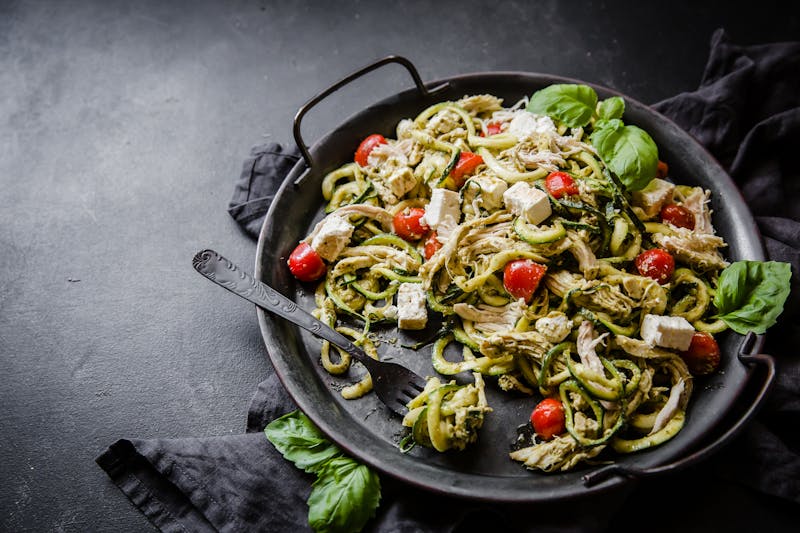 3. Keto chicken pesto zoodle salad
36 grams of protein
Recipe
A Mediterranean feast, combining the classic flavors of basil, tomato, and feta in a fresh and delicious salad.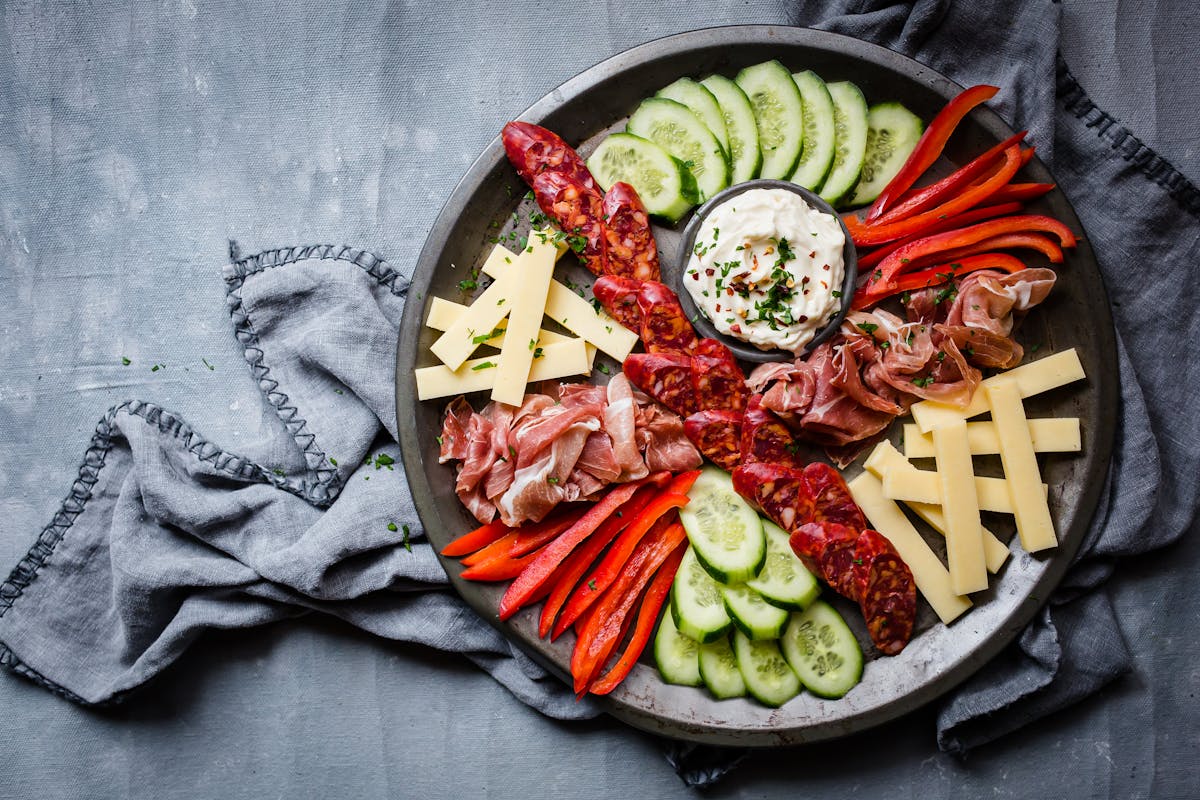 4. Keto breakfast tapas
24 grams of protein
Recipe
Go for the best quality cheeses, cold cuts, and veggies, and you will have a stunning keto spread in no time.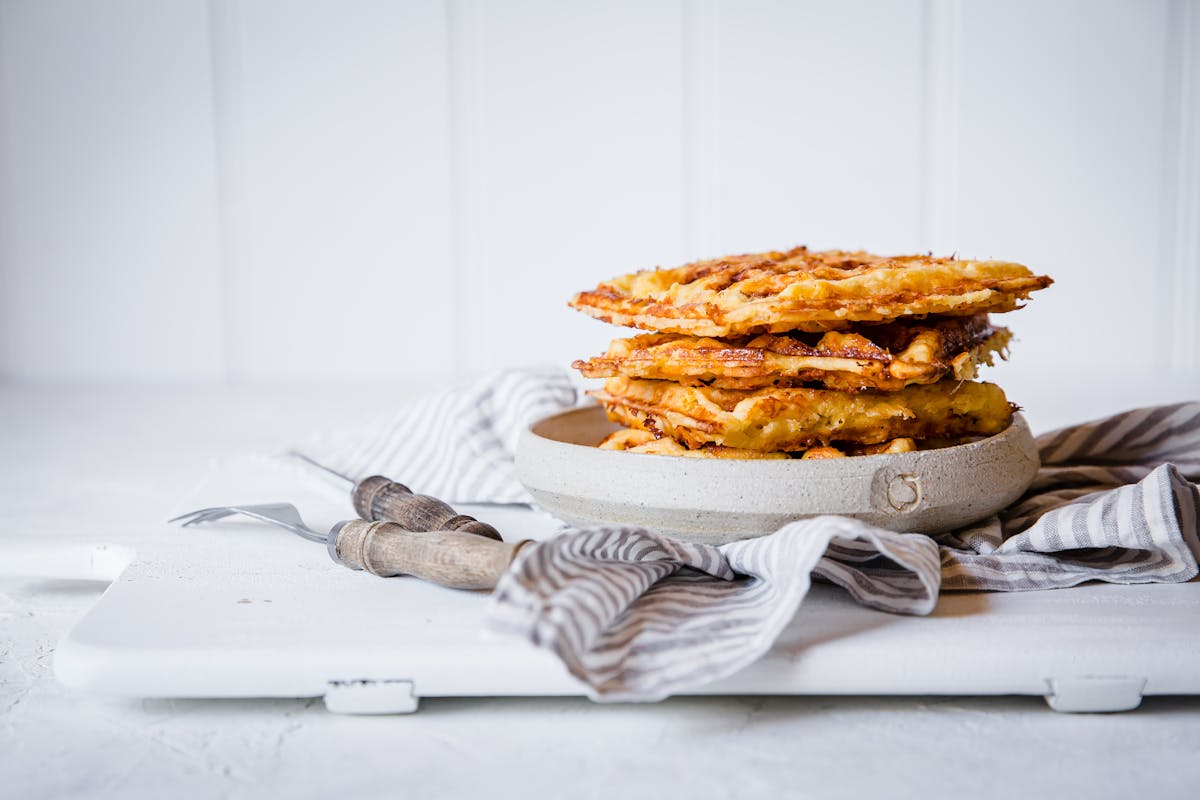 5. Keto chaffles
20 grams of protein
Recipe
This gluten-free keto chaffle recipe, made with eggs and almond flour, is the perfect base for creative toppings.
---
Will a high-protein low-carb diet help me lose weight?
Are you working hard to lose weight, but not seeing the results that you had hoped for? A high-protein, low-carb diet can be a highly effective method to reach your goals.
The logic is simple: Eat fewer carbs and simultaneously keep your protein intake high so that you feel fuller, longer. Protein also provides more essential nutrients per calorie than fat or carbohydrates.
The power of protein
Video
You can also listen to our podcast,
The Power of Protein
. In this conversation, we unpack the science behind protein and satiety, weight loss, muscle and bone health, and longevity.
There's good evidence to support a faster rate of weight loss when people go on a high-protein low-carb diet compared to other popular diets. To learn more about high-protein low-carb diets for weight loss, read our medically reviewed guide, "Studies show high-protein diets are better for fat loss."
Meal plans for effective weight loss
Meal plans are a members-only benefit. Sign up for a FREE trial and get instant access!
Beginner high-protein recipes – 10 min or less
Easy high-protein meals
What are high-protein, low-carb meals? Our medical team defines high-protein meals as having at least 30 grams of protein and a protein percentage of at least 30% of total calories per meal.
To get you started on a high-protein diet for weight loss, here are our top 10 easy high-protein meals, ready in 20 minutes or less.
A zesty dressing, crunchy green tomatoes, and delicious turkey make this high-protein, low-carb salad a perfect meal. 42 grams of protein

---
Real food on a plate. Chicken, green beans, creamy butter. Because a healthy dinner doesn't have to be complicated. 75 grams of protein

---
This quick and easy keto meal is packed with nutrients and flavor. 63 grams of protein

---
A fresh, crunchy, cucumber salad, dressed with delightful Indian flavors. 48 grams of protein

---
One of the easiest and quickest brunch recipes, so that you can make the most out of your weekend. 30 grams of protein

---
This pork scallopini is easy to prepare but it will look and taste like you spent hours in the kitchen. 35 grams of protein

---
A Mediterranean feast, combining the classic flavors of basil, tomato, and feta in a fresh and delicious salad. 36 grams of protein

---
Croque Monsieur sounds so much more up-market than a fried ham and cheese sandwich, non? Either way, our keto version will have you enjoying every bite! 42 grams of protein

---
A one-skillet wonder: real food, affordable ingredients, simple prep, and easy cleanup. 47 grams of protein

---
This salad is quick, healthy, and packed with flavor. Juicy steak bites, fried to perfection in garlic butter, served with fresh veggies, and a dressing you'll want to put on everything. 52 grams of protein