Keto meal plans
Do you want to maximize your fat-burning results and optimize your blood-sugar control, while enjoying delicious food without planning? If your answer is yes, our ketogenic meal plans are exactly what you have been looking for! Protein is somewhat restricted in these plans to allow for ketosis, and more fat is added for satiety and deliciousness.
Free 2-week plans
Are you curious and want to try keto, but feel insecure about how to do it? Try out our popular keto meal plans without having to buy any special products, look at any ads or having to pay a single dollar.

Member meal plans and time-saving planner tool
A free one-month membership trial is available, that gives you instant access to our amazing meal planner tool and tons of low-carb and keto meal plans, including dairy-free and vegetarian version, meal plans adapted for intermittent fasting, quick-and-easy as well as budget keto meal plans.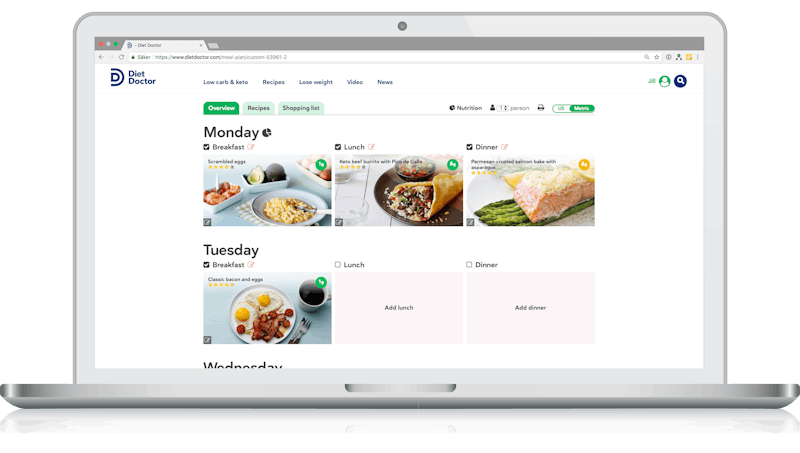 Meal plans include practical shopping lists. You can also tailor your own meal plans, using any of our 600+ low-carb recipes, and save them for later.
Try membership for free
Already a member? Log in