The best high-satiety foods
How can you lose weight while eating delicious, satisfying foods — without going hungry?
The key is choosing higher-satiety foods that help you feel as comfortably full and satisfied as possible for the fewest number of calories.
Fortunately, a wide variety of tasty, healthy foods can be part of higher-satiety eating — especially with the help of our recipes — no matter what diet you follow.
In this guide, you'll learn which foods to eat to maximize satiety without sacrificing taste.
---
What are high-satiety foods?
High-satiety foods maximize fullness and satisfaction while minimizing calories. To put it another way, they provide more satiety per calorie.
The best high-satiety foods
Chicken drumstick with skin
Asparagus
Shellfish (shrimp, crab, lobster, etc.)
Spinach
Tofu
Broccoli
Eggs
Pork tenderloin
Pinto beans
Plain Greek yogurt
Green beans
Fish (salmon, trout, flounder, halibut, sardines, bass, etc.)
Steak
Tomatoes
Cottage cheese
How can you tell which are the most filling foods? As part of our satiety-based eating approach, we assign all foods a satiety score from 0 to 100.
The score is calculated using four factors related to satiety:
Protein percentage: the percentage of a food's calories that come from protein rather than fat and carbs. Protein is an essential nutrient that reduces hunger and helps you feel full. For this reason, protein percentage is given the most weight when calculating the satiety score.
Energy density: the calories (or energy) in a specific weight of food, such as 100 grams (3.5 ounces). Studies show that eating less-dense foods leads to eating fewer calories.
Fiber: the non-digestible portion of carbs that can stretch your stomach and help you feel full.
Hedonic factor: a score reduction for the decadent foods that can drive overeating.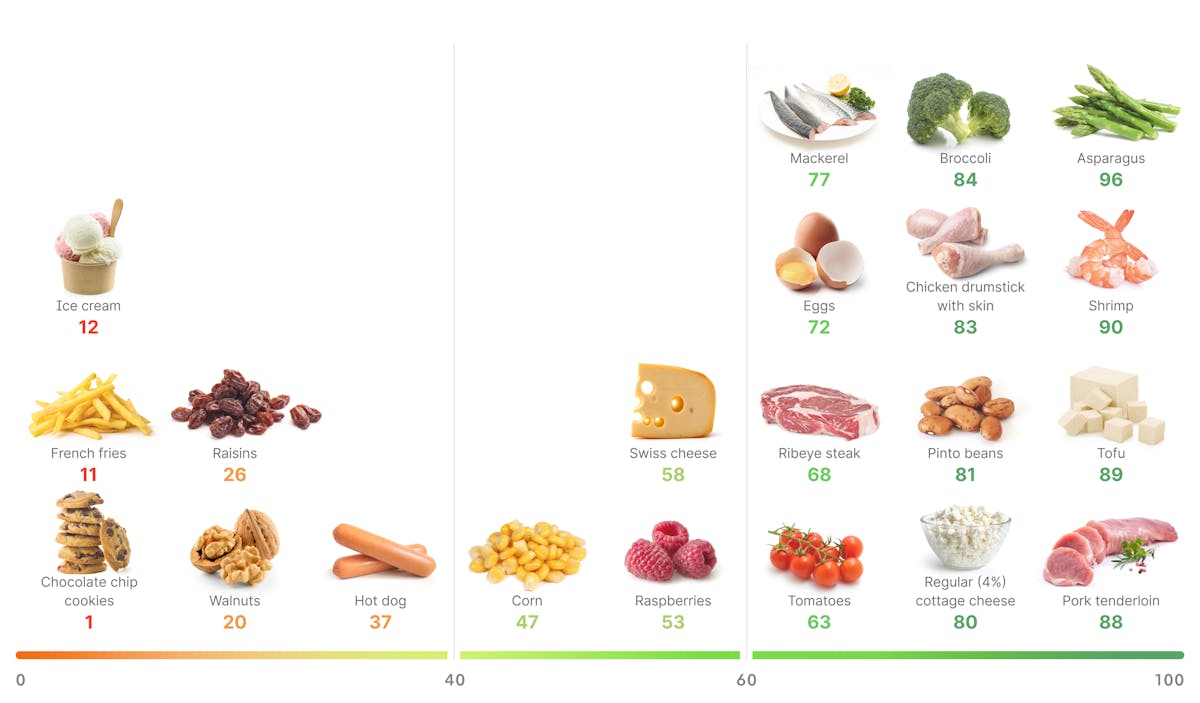 What's a "good" satiety score? Any food that scores 40 to 59 provides moderate satiety per calorie. We consider foods that score 60 or above to be high-satiety-per-calorie foods that can make you feel full.
While prioritizing high-satiety foods may help you lose weight effectively, it's also important to enjoy what you eat! Including small amounts of healthy lower-satiety foods — such as berries, avocado, and butter or olive oil for food preparation — at meals can make your weight loss journey more pleasant and sustainable. For detailed information about the science behind our satiety score, see our guide, The science of satiety per calorie.
More high-satiety guides:
---
High-satiety foods and beverages
Make these your go-to foods based on your eating preferences, budget, and whether they are convenient and available.
Meat & poultry
Do you love eating steak, chicken, pork, or lamb? Then you'll be happy to hear that these satiating foods — which are packed with protein and other essential nutrients — are excellent for losing weight.
Although lean meats have higher scores than fattier cuts, nearly all options in this category have impressive satiety scores. So choose the types you love. And, yes, go ahead and leave the skin on your chicken and turkey if you like it that way. 😉
Satiety scores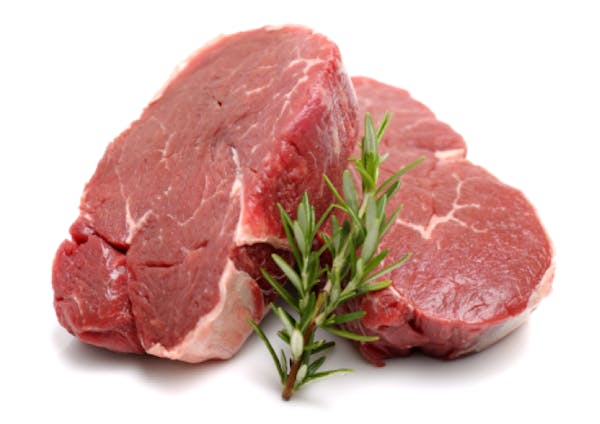 88
Lean steak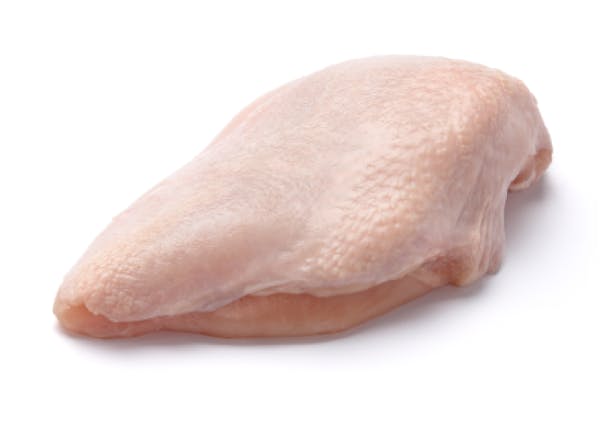 87
Chicken breast with skin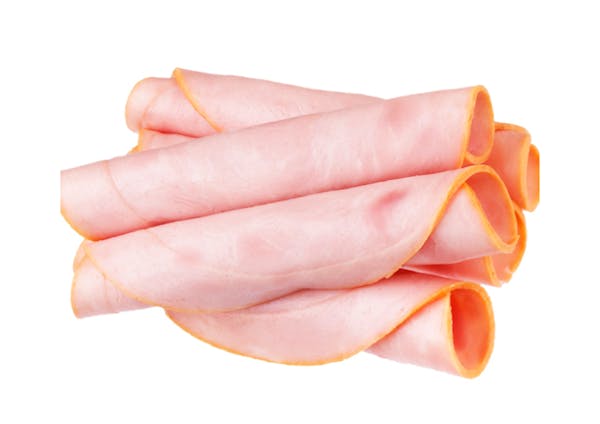 81
Ham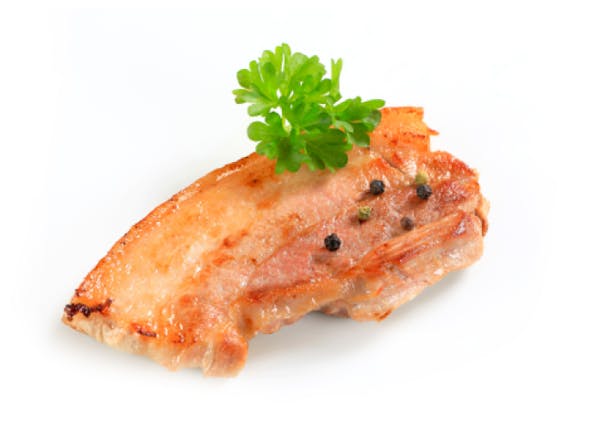 81
Pork chops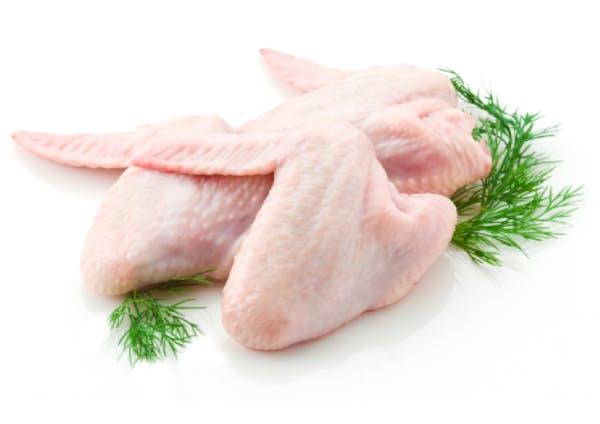 73
Chicken wing with skin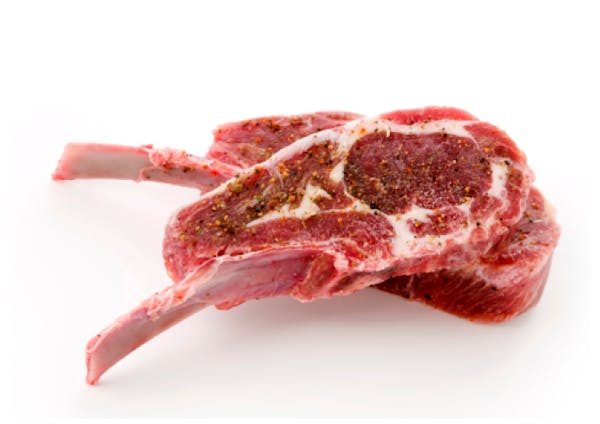 68
Lamb chops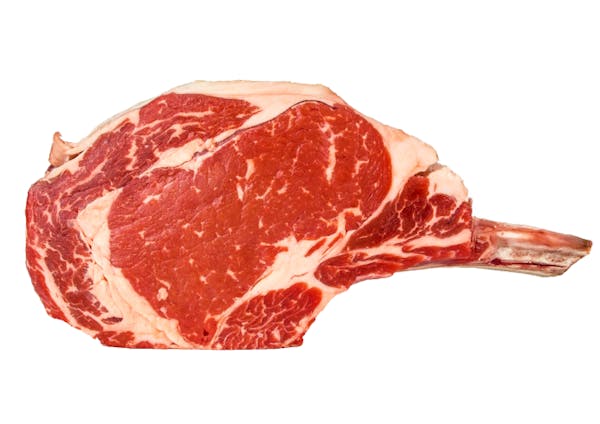 67
Prime rib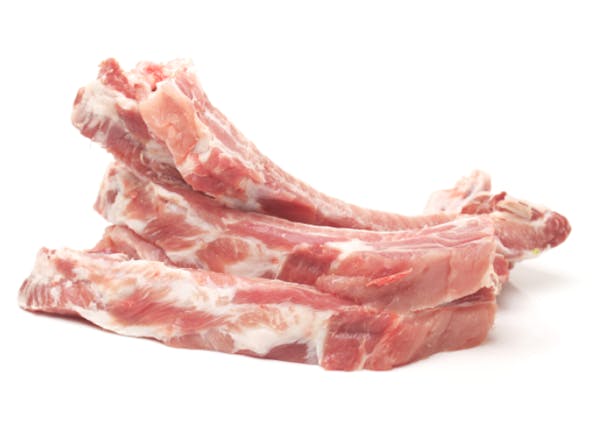 54
Pork ribs
For a complete list, see the visual guide to high-satiety meat and eggs.
---
Seafood
If you're a seafood fan and want a higher-satiety meal with plenty of protein, go for grilled fish or shellfish. Some studies suggest that eating seafood can help you feel full and potentially lose weight.
Seafood gets excellent satiety scores across the board. As long as you avoid breaded or battered, deep-fried options, you'll be on your way to a high-scoring meal with fish or shellfish at the center of your plate.
Satiety scores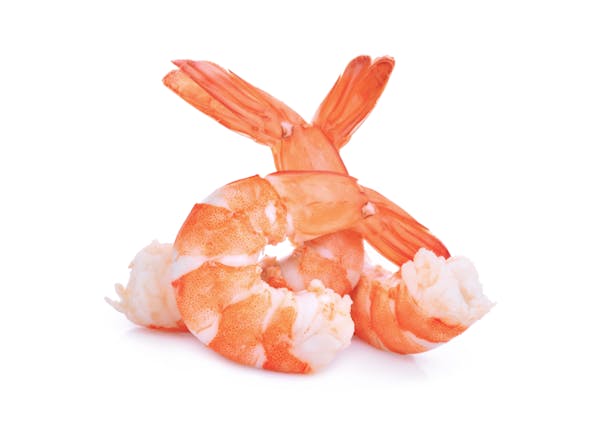 90
Shrimp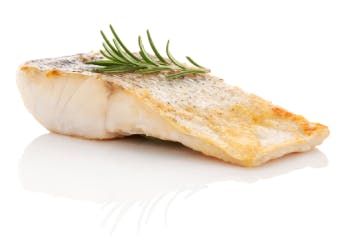 90
White fish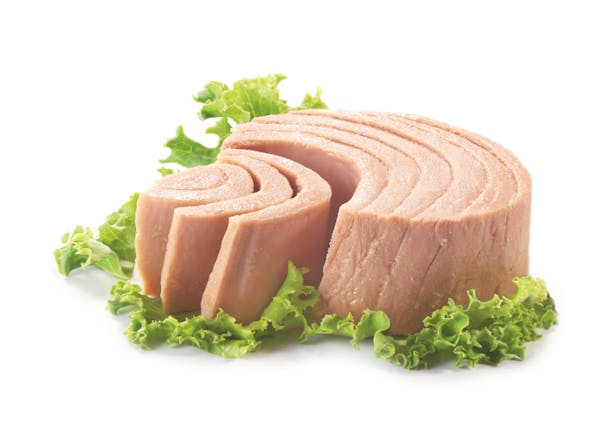 90
Canned tuna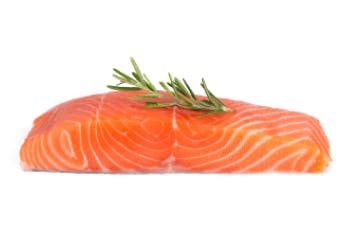 87
Wild salmon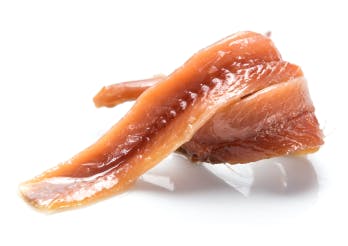 85
Anchovies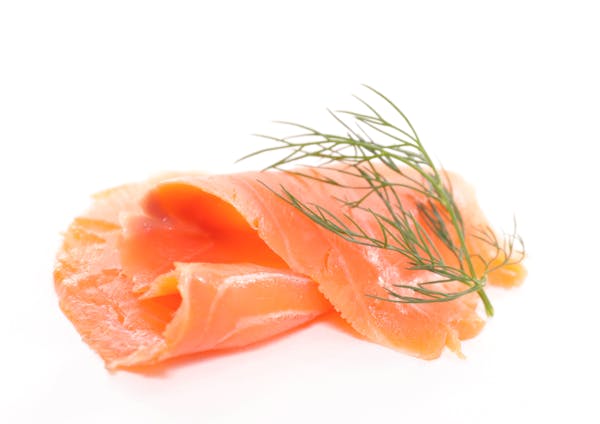 80
Salmon, farmed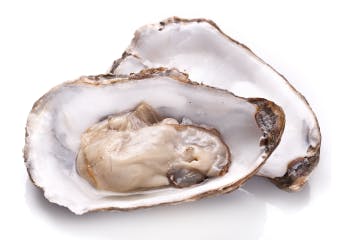 78
Oysters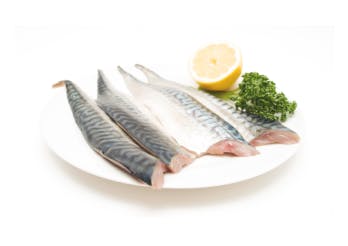 77
Mackerel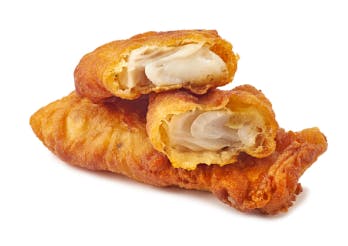 52
Battered, deep-fried fish filet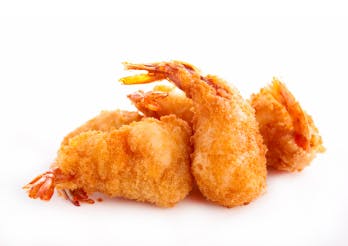 35
Battered, deep-fried shrimp
For a complete list see the visual guide to high-satiety seafood.
---
Non-starchy vegetables
Non-starchy vegetables have high protein percentages, very low energy densities, and are rich in fiber. So it should come as no surprise that they have great satiety scores. Vegetables also add color, texture, and an earthy taste to your meals.
While you'll need to eat other foods to meet your all-important protein needs, including vegetables in your diet can give you a weight-loss advantage.
Satiety scores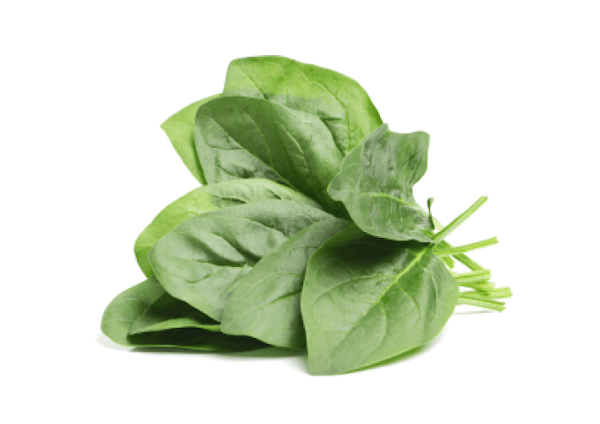 100
Spinach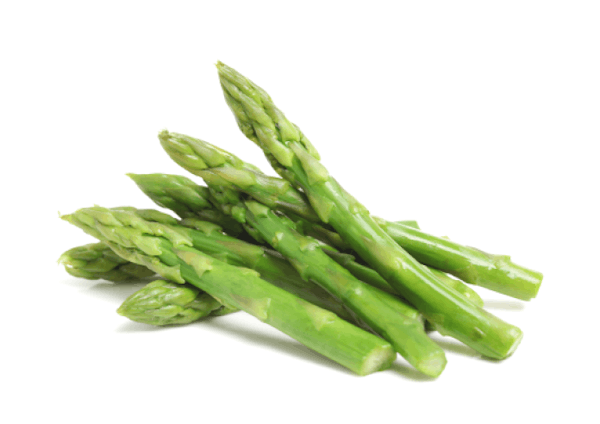 96
Asparagus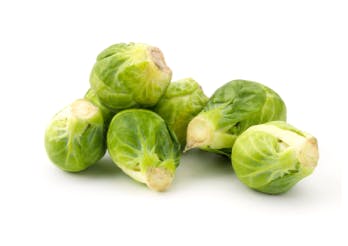 88
Brussels sprouts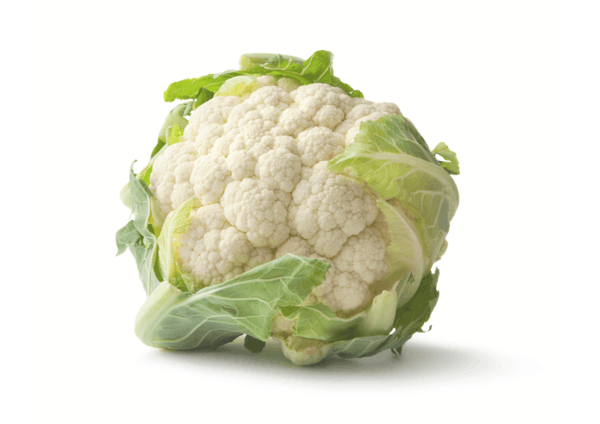 87
Cauliflower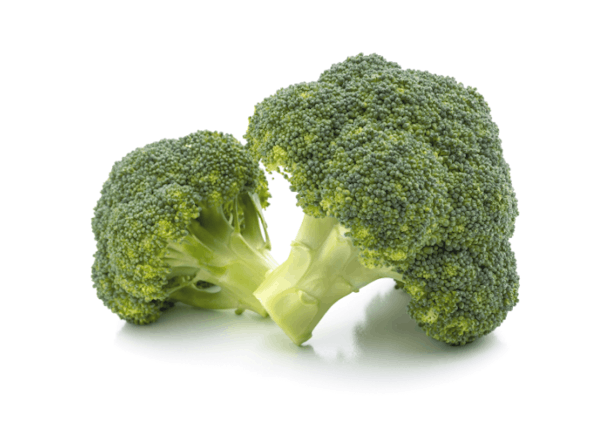 84
Broccoli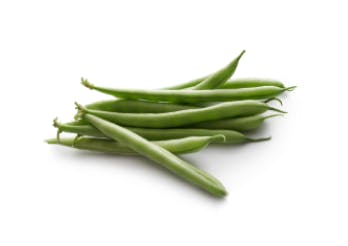 81
Green beans

These scores are for raw or steamed vegetables. How do their satiety scores change when they're cooked with butter or oil?
| Vegetable | Satiety score for veggies cooked without fat | Satiety score for 1 cup of veggies cooked with 1 teaspoon of butter | Satiety score for 1 cup of veggies cooked with 2 teaspoons of butter |
| --- | --- | --- | --- |
| Spinach | 100 | 74 | 62 |
| Asparagus | 96 | 65 | 52 |
| Brussels sprouts | 88 | 57 | 46 |
| Cauliflower | 87 | 56 | 44 |
| Broccoli | 84 | 52 | 40 |
| Green beans | 81 | 48 | 39 |
Yes, the scores go down when fat is added. However, veggies cooked with a small amount of butter or oil can still be part of a high-satiety meal when they're paired with meat, seafood, eggs, or a plant-based protein.
For a complete list, see the visual guide to high-satiety vegetables.
---
Eggs
Eggs are an inexpensive, versatile source of protein and fat that can keep you full and satisfied for hours. Egg whites get a higher satiety score than whole eggs because the whites are so high in protein. But whole eggs taste better and provide more nutrients, because the yolks contain more vitamins and other micronutrients.
Whatever you choose, you can't go wrong with eggs — even if they're fried in a bit of butter!
Satiety scores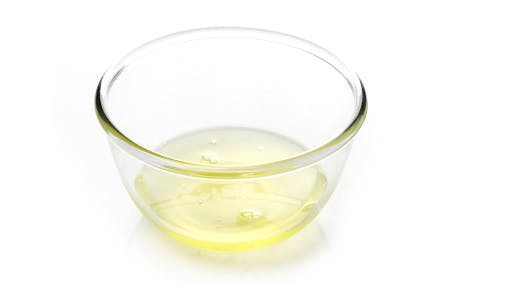 90
Egg white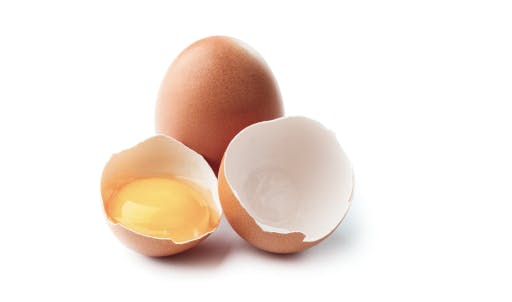 72
Whole egg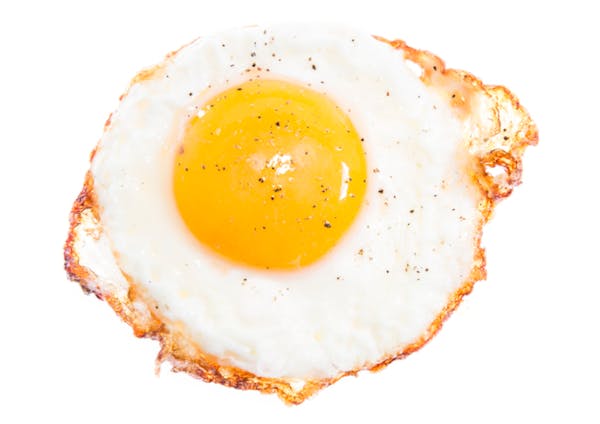 62
Whole egg fried in butter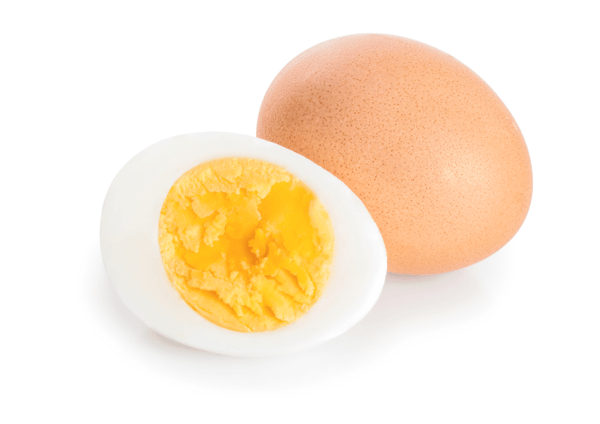 45
Egg yolk

---
High protein dairy products
Greek yogurt, cottage cheese, and low fat cheese have high protein percentages, low carb counts, and a tangy, pleasant taste. Plus, some studies suggest protein-rich dairy can be good for weight loss. Low fat dairy products get the highest scores, but full fat yogurt and cottage cheese are also winning options for higher-satiety eating.
Satiety scores
| Type | Satiety score |
| --- | --- |
| Plain nonfat Greek yogurt | 89 |
| Low fat (2%) cottage cheese | 87 |
| Low fat cheese (cheddar, mozzarella, etc.) | 85 |
| Plain low fat Greek yogurt | 85 |
| Regular (4%) cottage cheese | 83 |
| Part-skim mozzarella | 74 |
| Plain full fat (5%) Greek yogurt | 74 |
| Part-skim ricotta | 69 |
For a complete list, see the visual guide to high-satiety dairy foods.
---
Beans, soy, and other plant-based protein foods
Legumes and other fiber-rich plant proteins are great for vegetarians or vegans interested in higher-satiety eating. These foods add variety for meat lovers, too.
Several studies suggest eating legumes can help you lose weight. If you're a plant-based eater, include a wide variety of these foods to maximize satiety while meeting your protein needs.
Satiety scores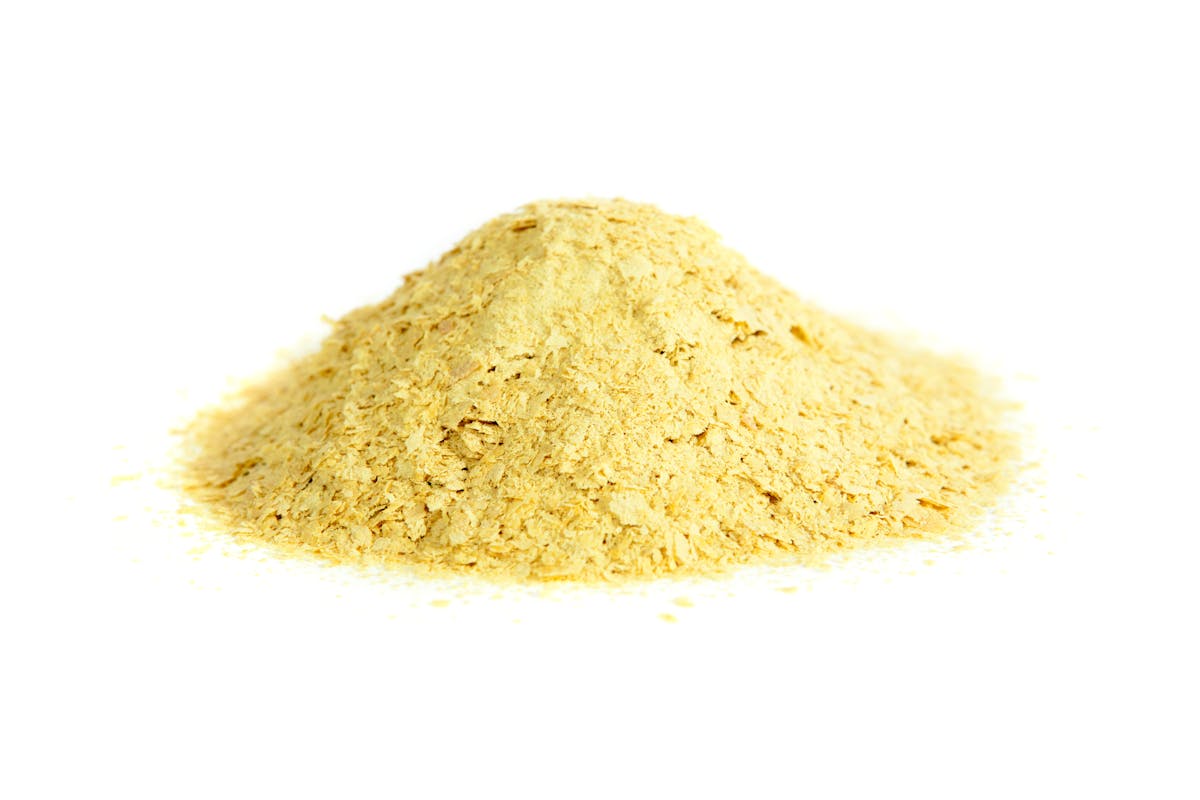 95
Nutritional yeast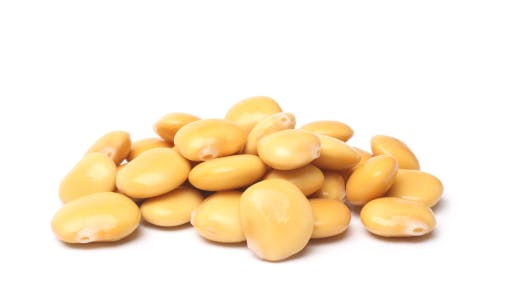 93
Lupini beans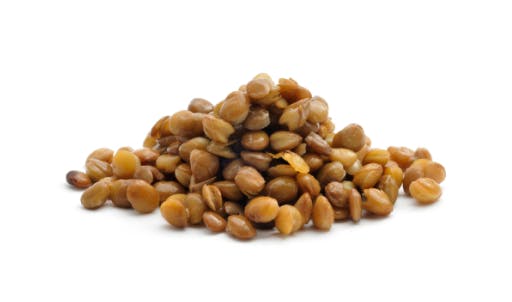 91
Lentils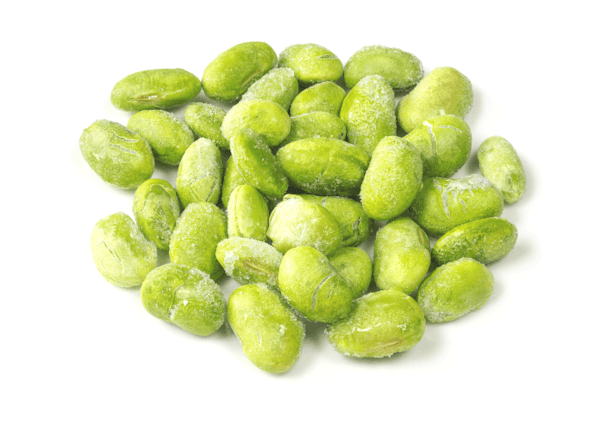 89
Edamame (green soybeans)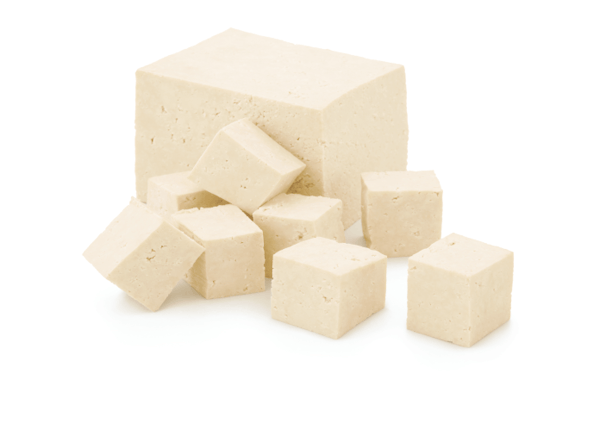 89
Extra-firm tofu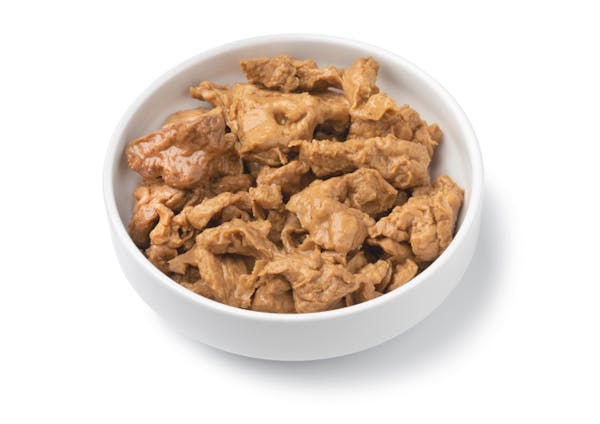 88
Seitan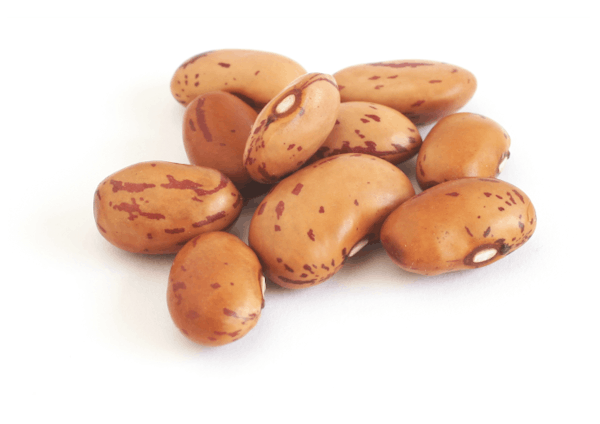 81
Pinto beans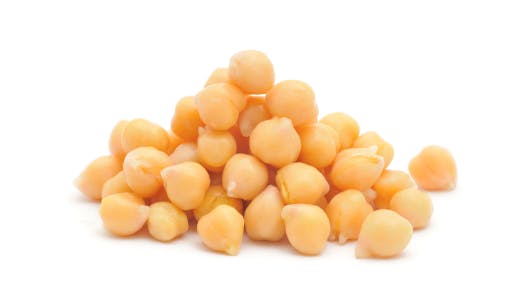 71
Garbanzo beans/chickpeas

For a complete list, see the visual guide to high-satiety plant-based foods.
---
Beverages
The best beverages contain zero to just a few calories. Why are most of their scores moderate rather than high? Although they don't add any calories, these liquids provide little to no protein or other nutrients.
The exception is meat-based broth, which provides about 1 to 9 grams of protein per cup, depending on how it's made.
Satiety scores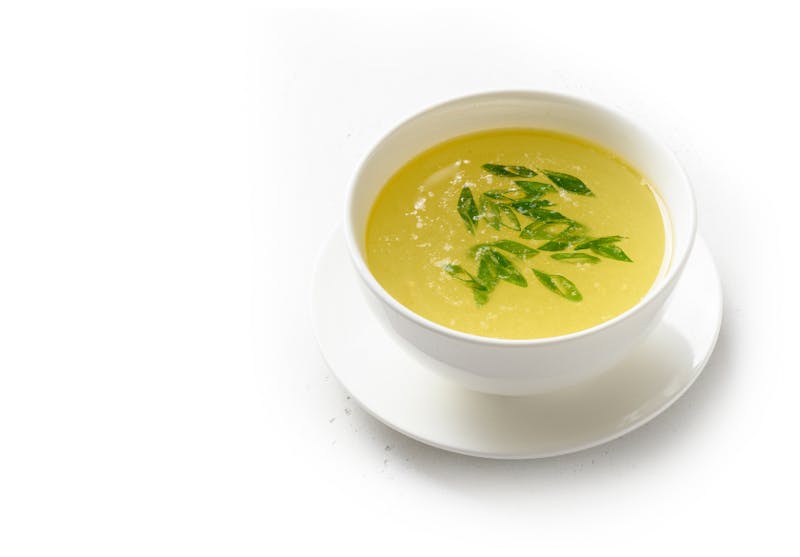 80
Broth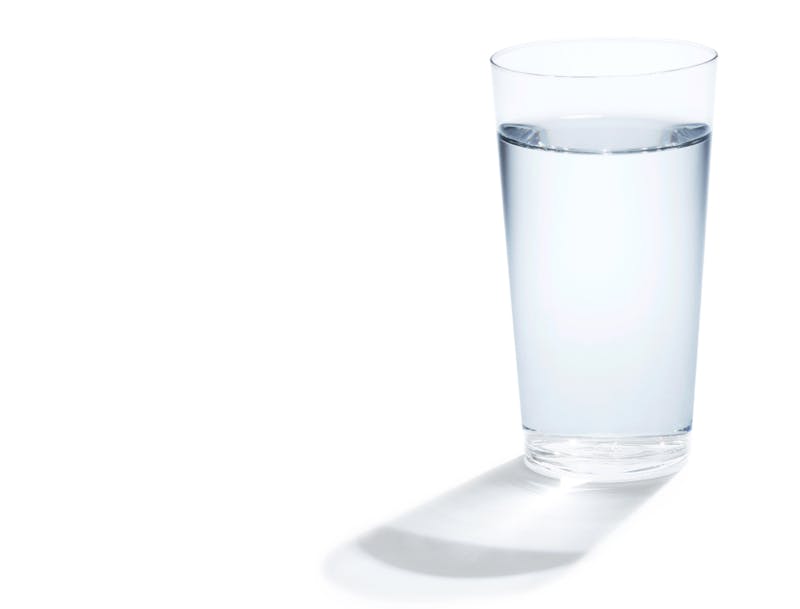 60
Water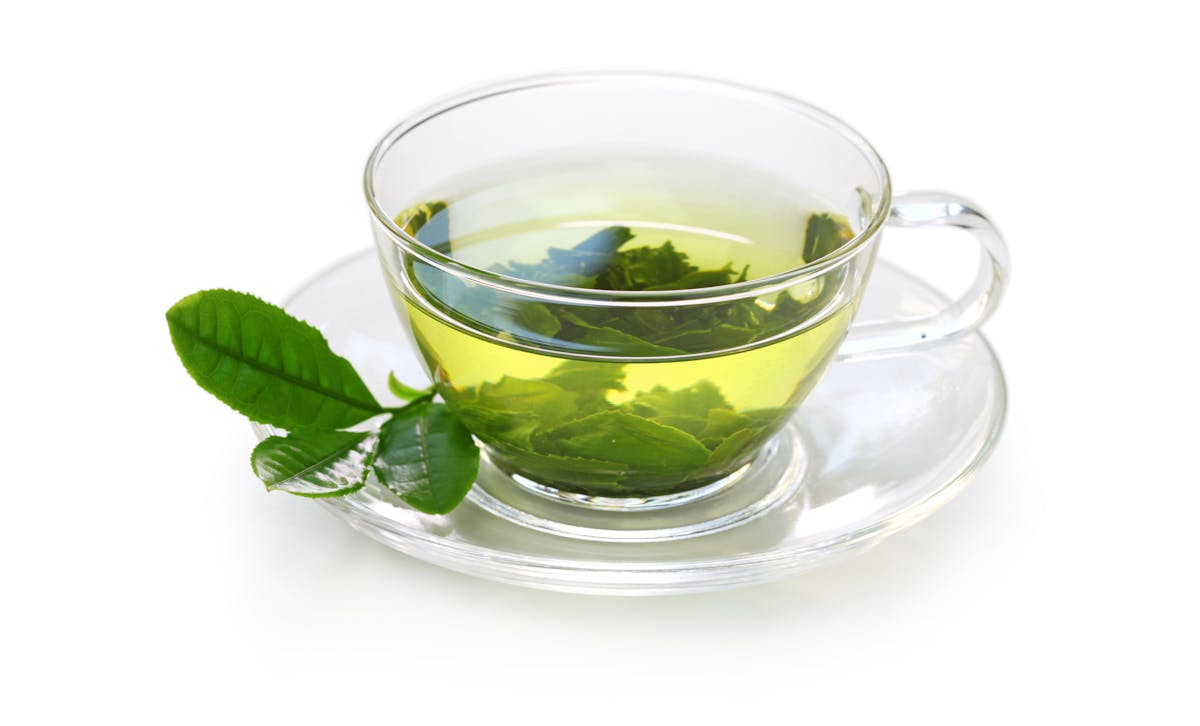 60
Tea (black, green, or herbal)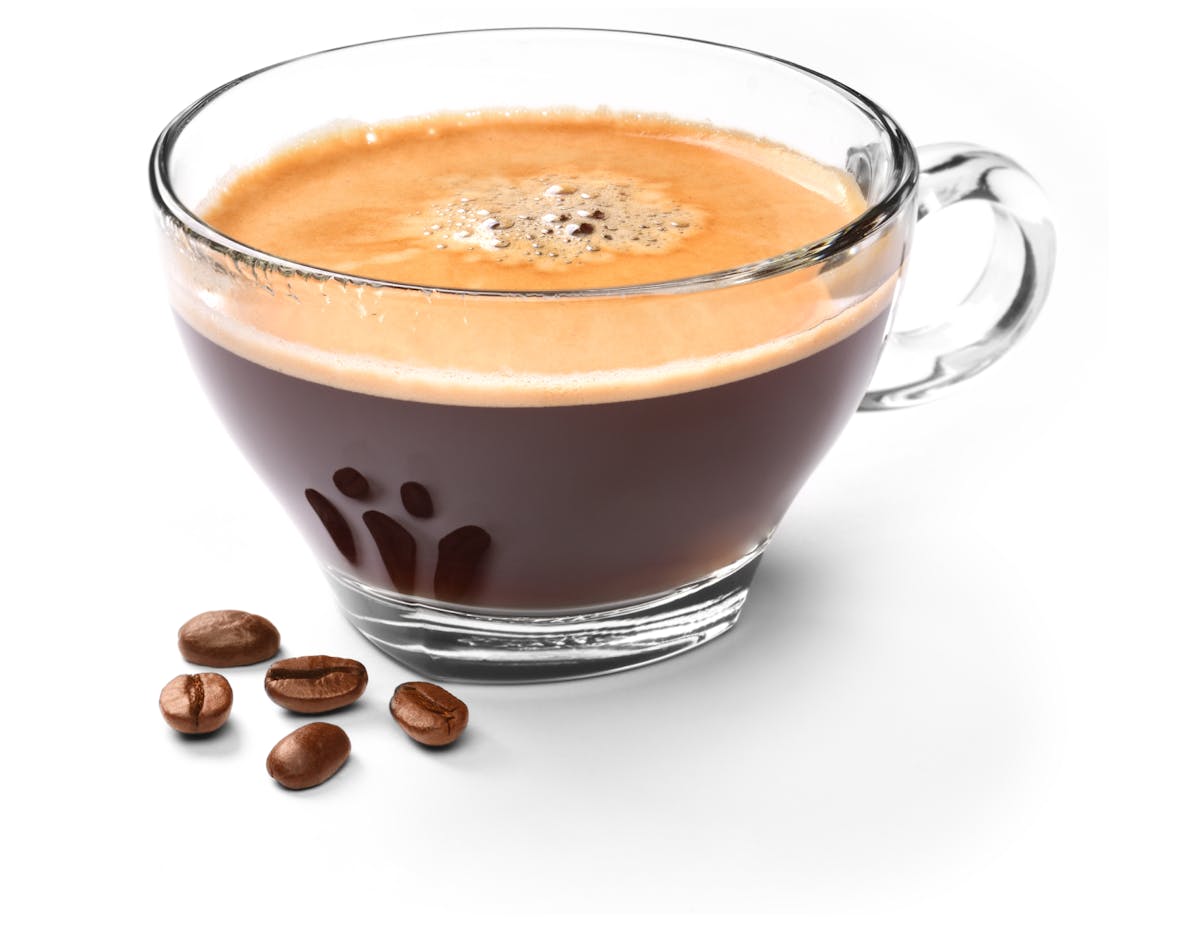 60
Coffee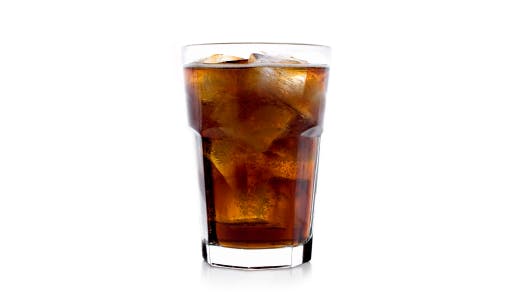 50
Diet soda

DD+ MEMBERSHIP
Low- to moderate-satiety foods & beverages
The foods in this section provide low to moderate satiety per calorie. Feel free to include them in your diet based on your preferences and the type of diet you follow.
Cheese
Cheese is delicious and filling, but it provides less satiety per calorie than lower fat dairy products. Fortunately, nearly all types of cheese have moderate satiety scores. So feel free to enjoy small amounts of your favorites.
Satiety scores
| Type | Satiety score |
| --- | --- |
| Whole milk mozarella | 59 |
| Swiss | 58 |
| Brie/camembert | 54 |
| Bleu, Roquefort | 52 |
| Cheddar | 51 |
| Feta | 49 |
| | |
For a complete list of cheeses and other dairy products, see the visual guide to high-satiety dairy foods.
---
Low protein processed meats
Bacon, sausage, salami, and similar meats are tasty and convenient. However, their satiety scores are moderate rather than high because they have lower protein percentages and higher energy densities than other meats.
Although you can enjoy them occasionally and still lose weight, go for higher-satiety processed meats like Canadian bacon and ham most of the time.
Satiety scores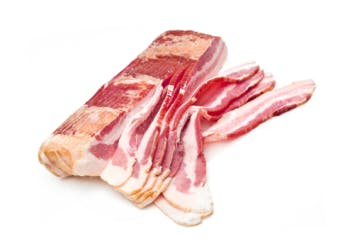 53
Bacon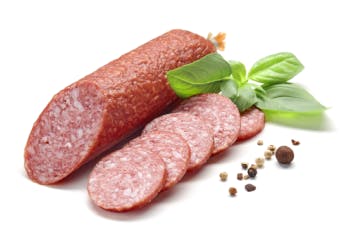 51
Salami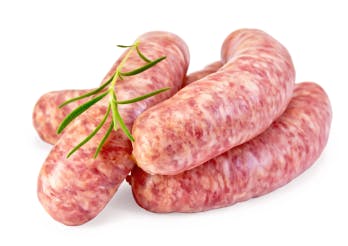 51
Pork sausage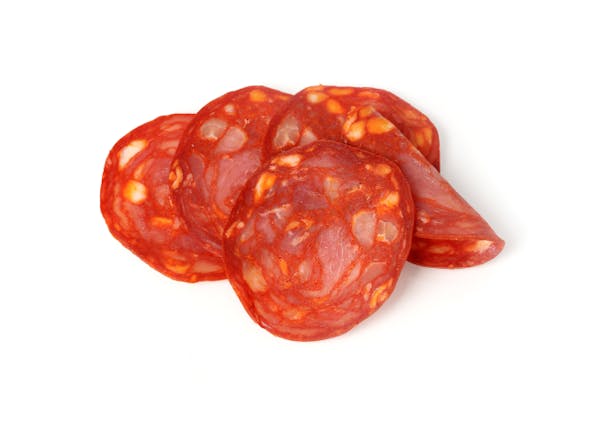 44
Chorizo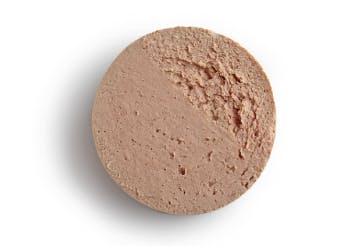 41
Liverwurst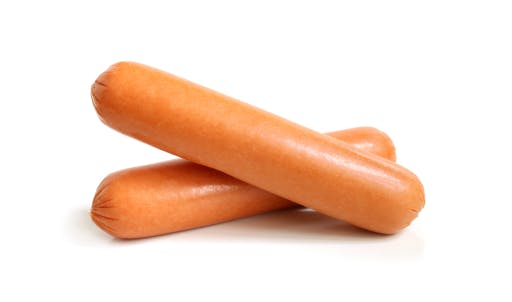 37
Hot dog

---
Nuts
Although nuts have some protein and fiber, their satiety scores are low because they pack a lot of calories. Plus, once you start eating them, it may be tough to stop. If you eat nuts, portion out a small amount rather than eating them straight from a large bag or container.
Satiety scores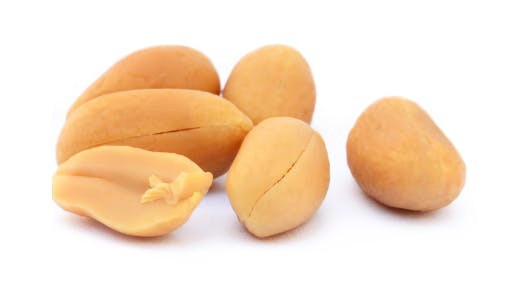 39
Peanuts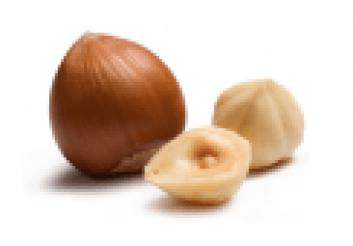 24
Hazelnuts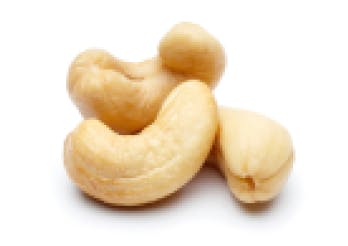 22
Cashews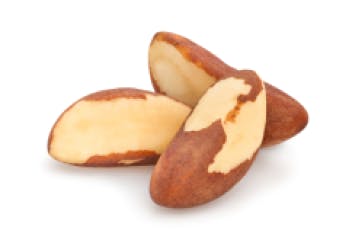 20
Brazil nuts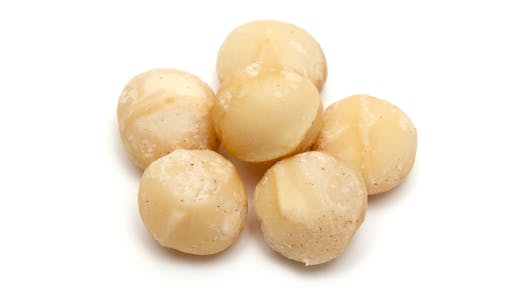 21
Macadamia nuts

Starchy vegetables
Starchy vegetables have lower satiety scores than most of their non-starchy counterparts. This is because the higher number of calories from starch reduces their protein percentages. If your diet allows more carbs, feel free to include modest amounts of these vegetables in your diet.
Satiety scores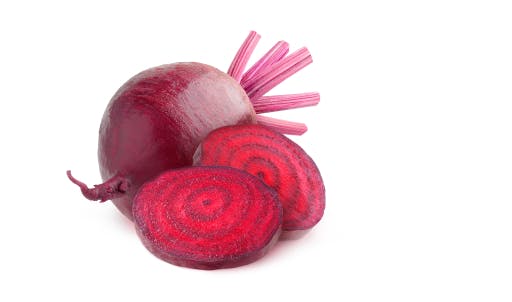 55
Beets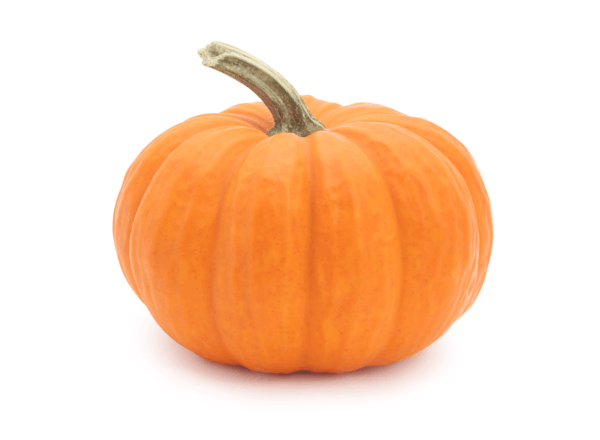 53
Pumpkin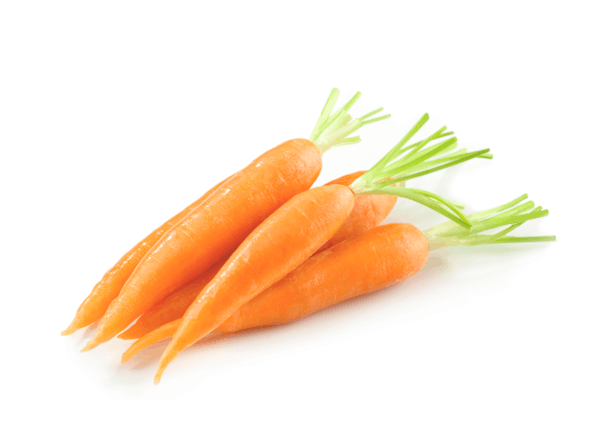 47
Carrots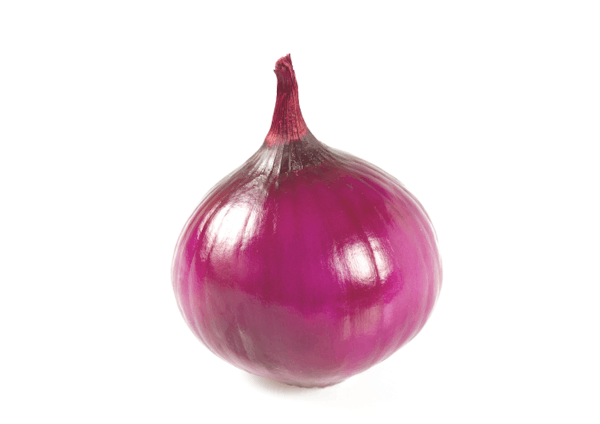 47
Onions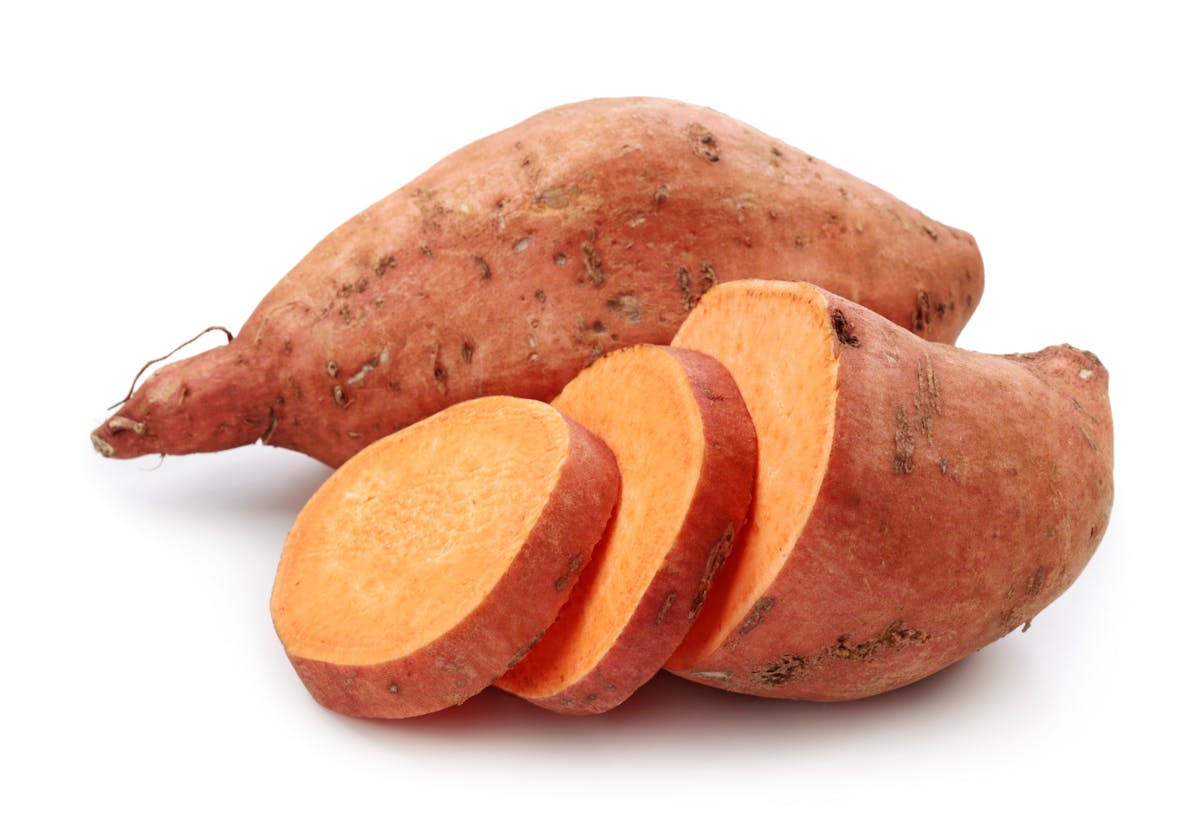 44
Sweet potatoes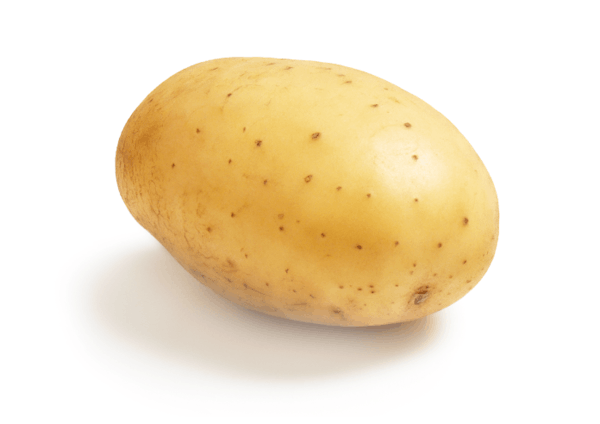 41
White potatoes

For a complete list of all the starchy vegetables, see our visual guide to high-satiety vegetables.
Fruits
Fresh fruits have low to moderate satiety scores because they're short on protein but contain a lot of water and fiber. While fatty fruits like avocado and olives provide less satiety per calorie, they have fewer carbs than sweeter fruits. So, if it fits into your diet plan, enjoy a daily serving or two of fruit.
Satiety scores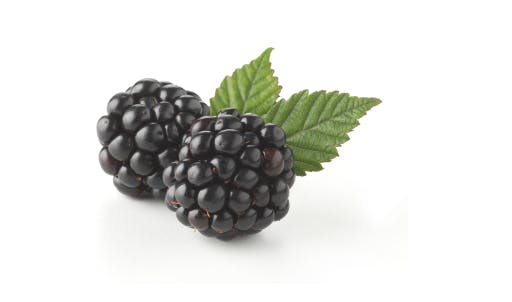 63
Blackberries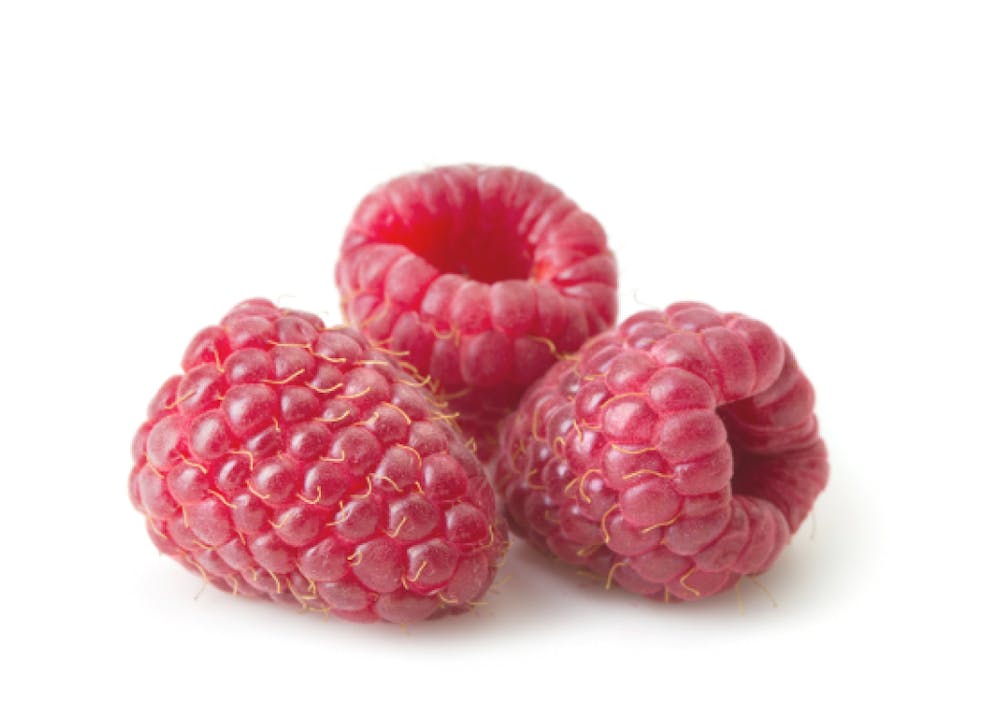 53
Raspberries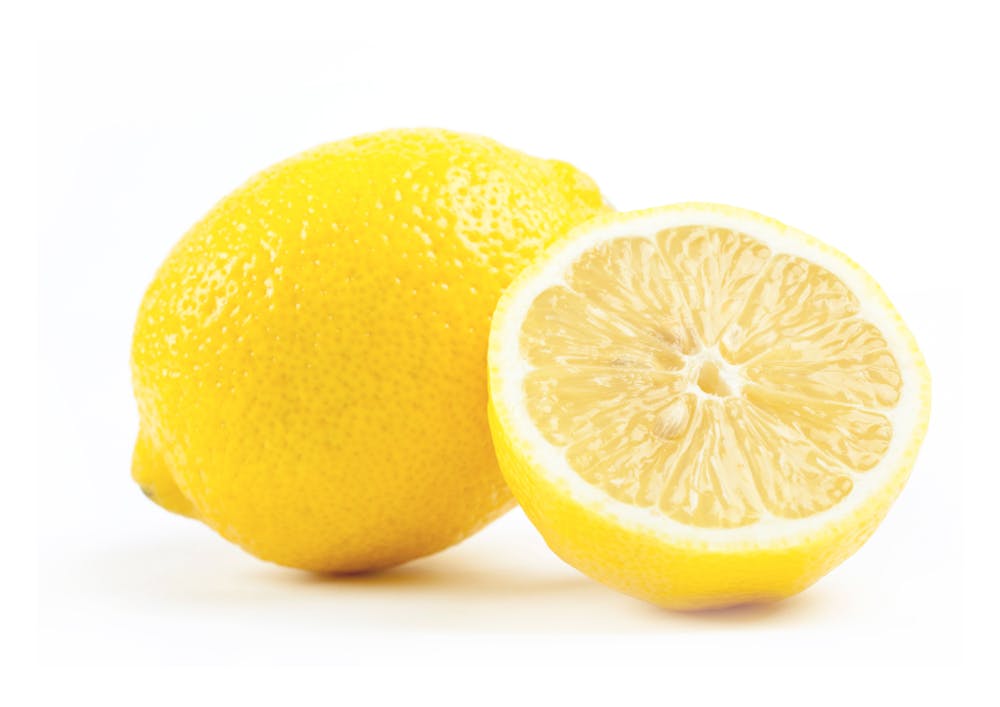 50
Lemon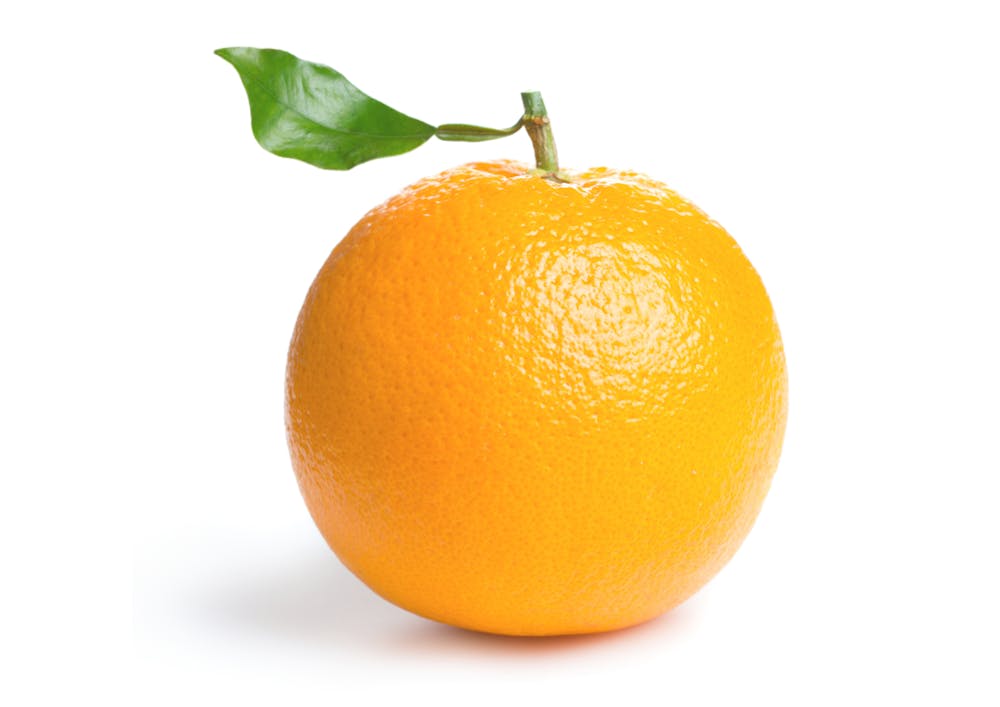 42
Oranges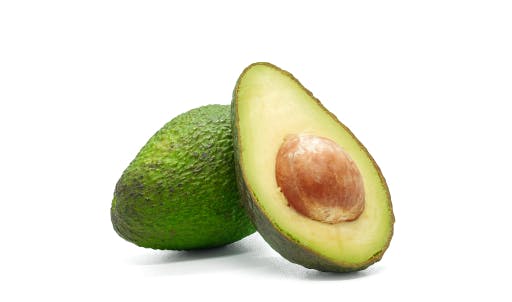 39
Avocado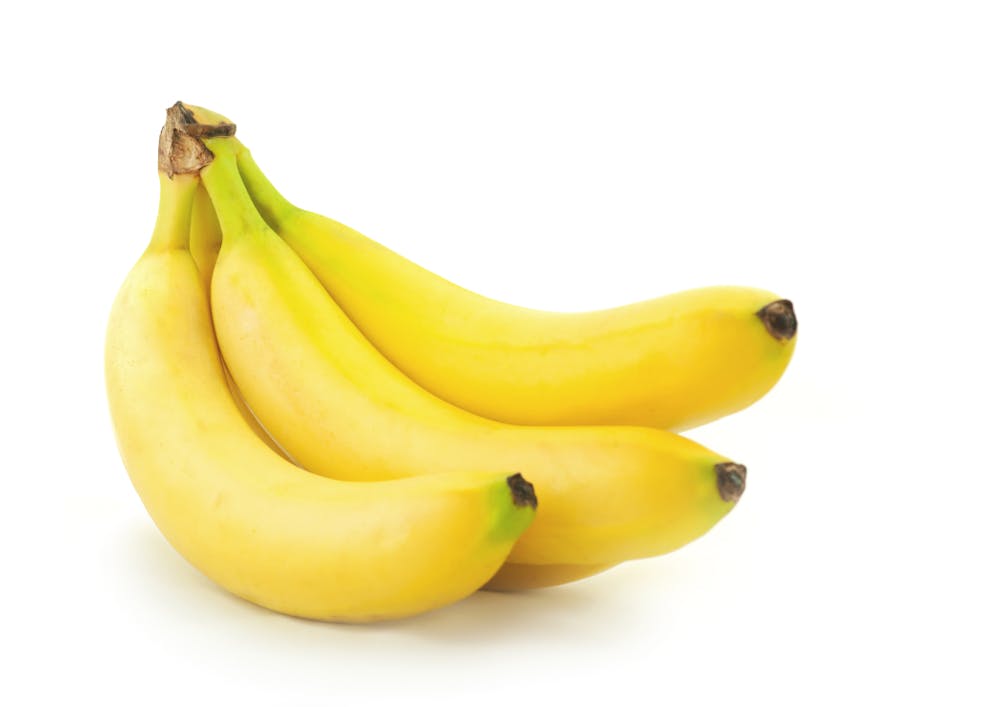 37
Bananas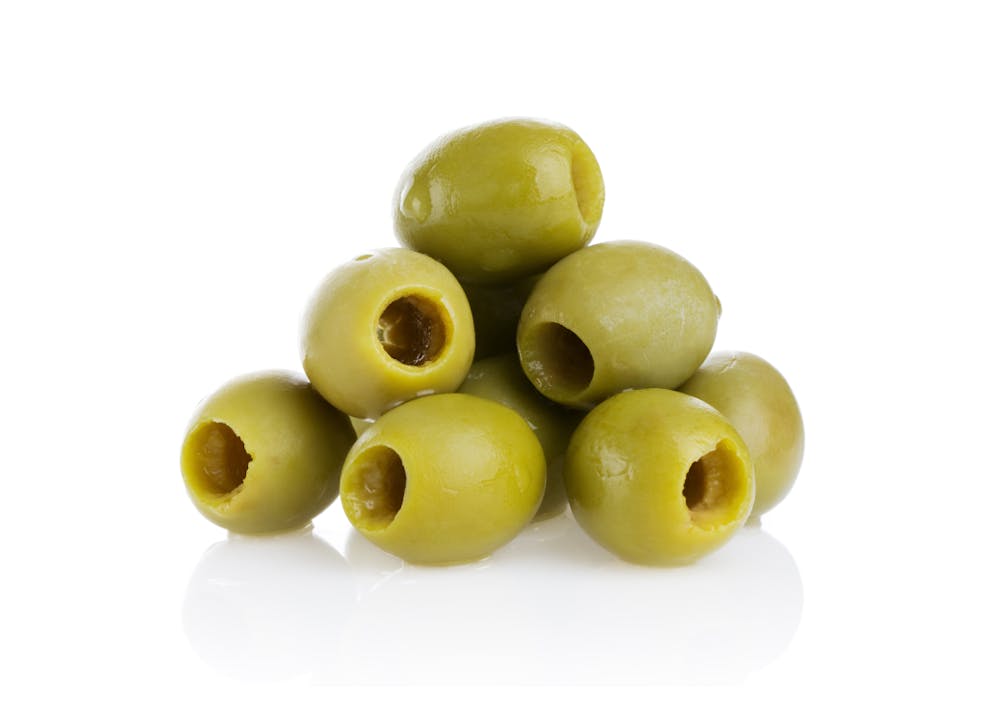 36
Olives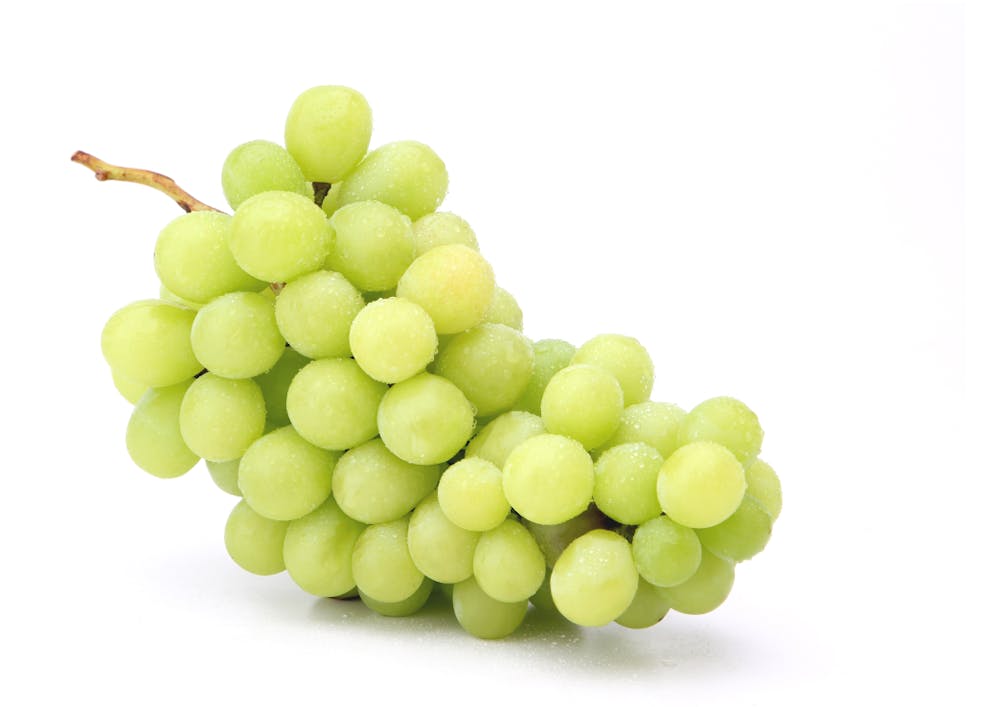 26
Grapes

Whole grains
Yes, whole grains have more fiber than refined grains. But they're still low in protein, and most of their calories come from carbs. Therefore, their satiety scores aren't very impressive. Even if you don't follow a low carb diet, keep your whole grain intake modest if you're trying to lose weight.
Satiety scores
| Type | Satiety score |
| --- | --- |
| Oatmeal | 56 |
| Buckwheat groats | 51 |
| Wild rice | 49 |
| Whole-wheat bread | 44 |
| Quinoa | 44 |
| Corn | 43 |
---
Fats and oils
Butter, oil, and cream are high in calories and provide virtually no protein. As you can see below, their satiety scores are quite low. However, adding small amounts of fat to your vegetables or other foods can make them taste delicious — without jeopardizing your weight loss. For this reason, we list them as foods to include in small quantities rather than avoid. Remember, don't go overboard. Use just enough fat to add flavor.
Satiety scores for fats alone
| Type | Satiety score |
| --- | --- |
| Cream | 21 |
| Mayonnaise | 14 |
| Butter | 12 |
| Olive oil | 11 |
| Coconut oil | 11 |
| | |
---
Low carb alcohol
Research suggests that drinking alcoholic beverages may interfere with weight loss. Alcohol can also increase your appetite and decrease your inhibitions, which may lead you to eat more than you need (or eat foods you normally avoid) without intending to.
Because alcohol provides calories but no protein or other nutrients, satiety scores for all types of alcoholic beverages are extremely low. If you decide to drink occasionally, choose lower carb options like dry wine or plain spirits.
---
Sweeteners
Some people may find that using calorie-free sweeteners helps them avoid high-sugar foods and beverages. However, others may experience hunger or cravings when they use sweeteners.
Although we don't have satiety scores for sweeteners, we recommend choosing calorie-free or nearly-calorie-free options if you want to use them. See our guide to low carb sweeteners for a complete discussion and our list of recommendations.
---
Very-low-satiety foods and beverages
If your goal is to lose weight without feeling hungry, minimize or avoid the items in this section.
High carb, high fat foods
Foods that are high in both fat and carbs provide very little satiety per calorie. Plus, the delicious taste of ultra-processed foods — such as the sweet or savory snack foods created by food manufacturers — can make it tough to stop at "just one." Indeed, some researchers suggest that these highly palatable foods can even be addictive and keep you wanting more.
Satiety scores
| Type | Satiety score |
| --- | --- |
| Cheesecake | 4 |
| Ice cream | 12 |
| Chocolate cupcake | 11 |
| French fries | 11 |
| Pie | 10 |
| Croissant | 9 |
| Frosted layer cake | 7 |
| Tortilla chips | 6 |
| Candy bar | 4 |
| Glazed doughnut | 2 |
| Chocolate chip cookie | 1 |
---
Foods high in sugar and refined carbs
Refined carbs provide calories but lack protein, other nutrients, and fiber. Many of these products are marketed as "low fat" or "fat free," making it appear as though they're good for weight loss. However, as their satiety scores indicate, they're unlikely to help you feel full and satisfied.
Satiety scores
| Type | Satiety score |
| --- | --- |
| Soft pretzel | 28 |
| Low fat graham cracker | 25 |
| Jelly | 23 |
| Saltine cracker | 22 |
| Sweetened breakfast cereal | 21 |
| Honey | 21 |
| Low fat breakfast pastry | 21 |
| Sugar | 20 |
---
"Liquid sugars"
All sugar-sweetened beverages are loaded with little more than sugar and calories. What about 100% unsweetened juice? It's packed with "natural" sugar. Also, research suggests that consuming carbs in liquid form is less satiating than consuming carbs in solid food.
Satiety scores
| Type | Satiety score |
| --- | --- |
| Fruit smoothie | 32 |
| 100% Orange juice | 28 |
| Mocha | 28 |
| Frappuccino | 26 |
| Soda | 25 |
| Gatorade | 25 |
| Lemonade | 25 |
| | |
---
High carb alcohol
While all types of liquor provide empty calories, sweet wines and liqueurs are also high in sugar, and beer is high in carbs. For this reason, beer and sweet alcoholic drinks receive even lower satiety scores than low carb alcoholic drinks. In short, they're not a good option.
---
Recipes
Ready to get cooking? Try some of our delicious, nutrient-packed, high-satiety recipes:
Keto Caprese chicken
---
Roast turkey roulade with herbs
---
Mexican shrimp ceviche (aguachile)
---
High-protein vegetarian plate with edamame and feta cheese
---
Keto chicken Alfredo pasta
---
Pulled Indian beef with low carb roti bread
---
Crab cakes with cucumber salad
---
Keto fried chicken with broccoli
---
Cajun chicken salad with guacamole
---
Keto crack chicken
Higher-satiety meal plan
Want a meal plan with plenty of variety that will keep you full and satisfied? Check out our free 2-week meal plan:
Would you like to spend as little time in the kitchen as possible but still want to lose weight while enjoying delicious food? We've got you!
These quick and easy recipes are loaded with flavor and have everything you need to feel great inside and out.
Our high-protein meal plans are specially tailored for effective and healthy weight loss. They will provide you with the maximum amount of nutrients per calorie, often resulting in rapid fat loss while sustaining muscle mass due to the high-protein content.
Summary
With higher-satiety eating, you don't have to go hungry or feel deprived to lose weight.
When you prioritize the high-satiety foods you enjoy — accompanied by smaller amounts of healthy foods that are a little less satiating — you'll feel full and satisfied throughout your weight loss journey.
---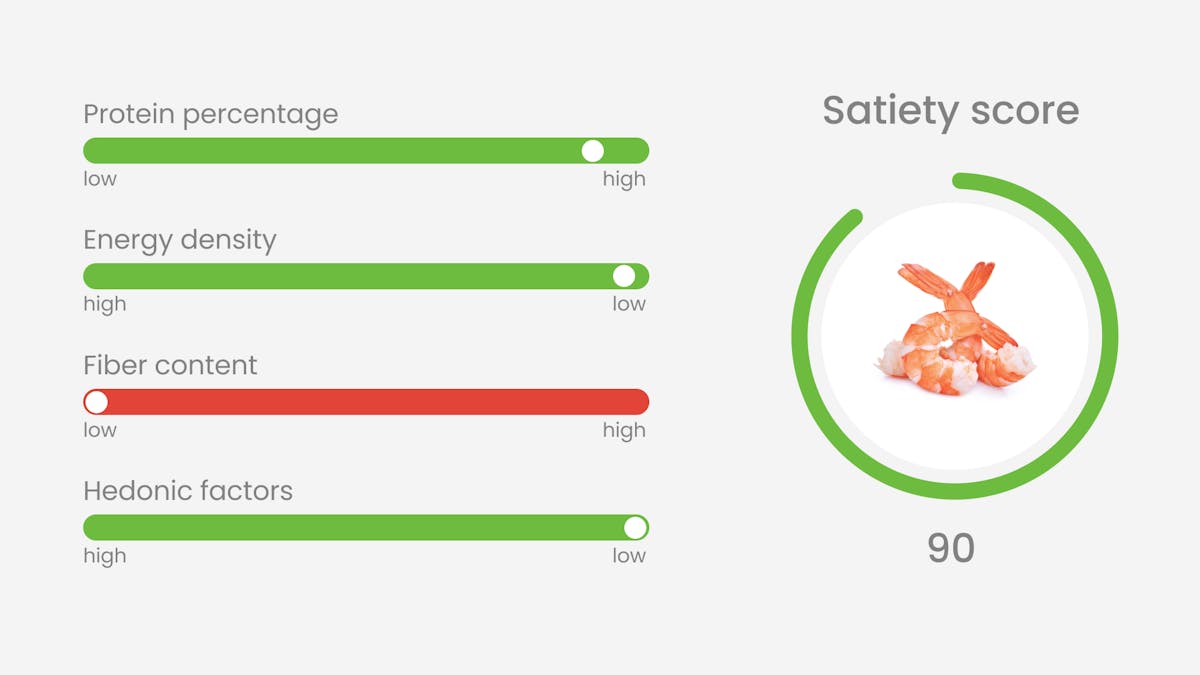 Introducing our new satiety score
Using our new satiety score will help you pick the right delicious foods for sustainable healthy weight loss.
Higher-satiety eating: what & how
Learn how our new higher-satiety eating approach can help you lose weight and improve your metabolic health.
The best high-satiety foods – the evidence
This guide is written by Franziska Spritzler, RD and was last updated on February 3, 2023. It was medically reviewed by Dr. Bret Scher, MD on May 2, 2022.
The guide contains scientific references. You can find these in the notes throughout the text, and click the links to read the peer-reviewed scientific papers. When appropriate we include a grading of the strength of the evidence, with a link to our policy on this. Our evidence-based guides are updated at least once per year to reflect and reference the latest science on the topic.
All our evidence-based health guides are written or reviewed by medical doctors who are experts on the topic. To stay unbiased we show no ads, sell no physical products, and take no money from the industry. We're fully funded by the people, via an optional membership. Most information at Diet Doctor is free forever.
Read more about our policies and work with evidence-based guides, nutritional controversies, our editorial team, and our medical review board.
Should you find any inaccuracy in this guide, please email andreas@dietdoctor.com.