There's no need to miss bread on your keto diet. Whether you're craving a BLT or a simple slice of toast with butter or avocado, we can show you how to make your own keto bread.
Not only are many of these bread recipes quick to make, but many can be batch prepped, frozen, and ready to enjoy without ever turning on the oven.
Top 6 keto bread recipes
Our top bread recipes include a variety of types of keto bread — rolls, loaves, flatbread, and even keto bagels!
Yes, you can still enjoy warm, springy, fresh bread on a keto diet. With this recipe, the psyllium fiber can be a bit tricky to work with, but practice makes perfect. And we can assure you, this bread is worth the practice.

Make these simple cheese-based bagels on the weekend — and save a few to enjoy throughout the workweek.

Perfect for dipping in olive oil and spices, this flatbread also makes a great sandwich. You can adjust the seasonings to make a variety of flavors.

If you haven't made classic cloud bread, are you even eating keto? Cloud bread is made from a base of whipped egg whites. Enjoy it as part of a Keto BLT sandwich, and you'll understand why it's so legendary.

Nut-free keto bread that actually tastes good can be difficult to find. Our recipe uses a combination of ingredients that work together to make a soft, spongy bread with only 1 gram of net carbs per serving.

Traditional cornbread has a crisp crust and a coarse crumb — just like our keto version! Enjoy it with a thick, rich soup like our No-bean keto chili.

DD+ MEMBERSHIP
Keto-friendly bread ingredients
Making your own keto bread may seem overwhelming, especially when the recipe calls for unfamiliar ingredients like
almond flour
,
coconut flour
,
psyllium fiber
, or flaxseed.
---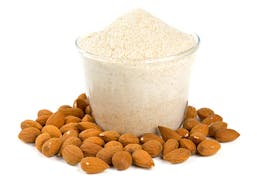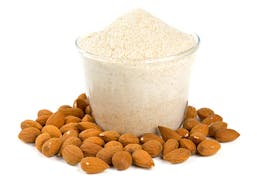 Almond or coconut flour: The goal of these nontraditional ingredients is to replace the gluten and starches in traditional wheat flour.
Many of these alternative flours — like almond flour and other nut flours — provide bulk but require eggs or other proteins to replace the structure gluten provides.
Eggs: Because protein is used to replace gluten, many keto bread recipes use whole eggs, egg whites, or whey protein isolate. Some use dairy products like mozzarella cheese or cream cheese. Each of these helps to create a texture similar to traditional bread.
Psyllium fiber or flaxseed: Both of these ingredients serve as binders which is also one of the functions of gluten and starches in wheat-based bread.
Veggies: Avocado, tomato, lettuce, and pickles add a splash of color, texture, and vitamins.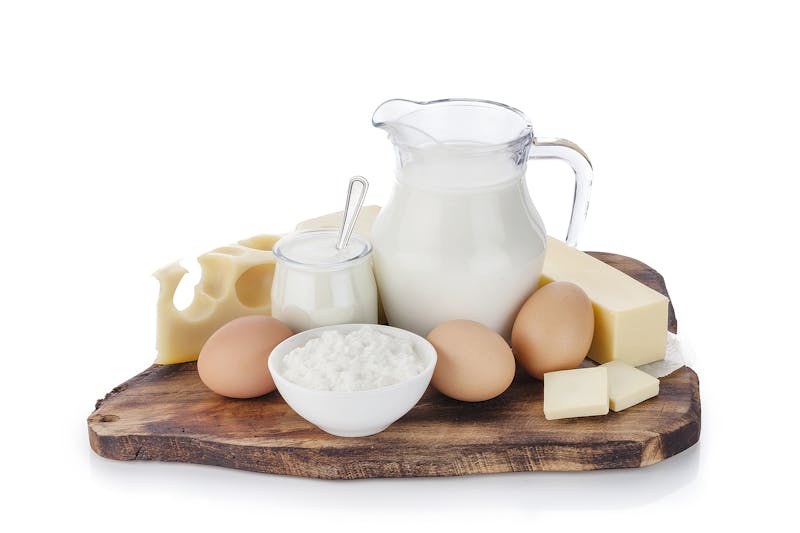 Read the labels: When looking for keto-friendly bread recipes, don't assume that gluten-free breads or certain ingredients are also low carb. Many products labeled as gluten-free actually include food starches that are higher in carbs than traditional bread and crackers.
DD+ MEMBERSHIP
Almond flour bread recipes
If you want to try your hand at baking with almond flour, we recommend starting with one of these recipes. While both recipes use almond flour as a base, you will see that the results will be very different depending on the other ingredients used.
Our soft keto seed bread uses both coconut flour and almond flour for a fluffy and light texture.

---
Our biscuit recipe combines almond flour with whipped egg whites which yield a fluffy inside and a more crisp exterior.

DD+ MEMBERSHIP
Keto bread FAQ
1. How do I make keto bread that tastes good?
Maybe you've tried making keto bread but were disappointed that it wasn't quite the same as the bread you're used to purchasing. The taste and texture won't be the same as store-bought bread, but you can create a healthy option for simple meals.

Over time, your taste buds tend to adapt — and the longer you forego traditional bread, the more you will appreciate keto bread substitutes.
---
2. How do I make keto bread fluffy?
Keto bread made with almond flour tends to be denser than traditional bread which is why it is often combined with other flours such as coconut flour or psyllium fiber. Our Soft keto seed bread is just one example.
---
3. How do I make keto bread taste less like eggs?
Because keto bread recipes often use more eggs to provide additional protein to replace gluten, it's not uncommon for them to taste like eggs. The egg taste tends to go away as the product cools.



Also, many keto bread recipes have the best texture and flavor the day after they are baked. If you don't like a bread recipe warm from the oven, give it a second try the following day. Our keto bagels are perfect for making in advance and enjoying during the week as a quick keto breakfast.
---
4. How to stop keto bread from being too dry?
If your keto baked goods tend to be too dry, try underbaking, particularly if the recipes use almond flour or coconut flour. Remember that baking continues as the recipe cools, so it's important to consider that as well.



Many keto baked goods are done when just firm to the touch and don't brown like traditional high-carb bread, making it sometimes difficult to judge doneness.
DD+ MEMBERSHIP