Can you eat bread on a low-carb diet? The short answer is, "yes!" Homemade low-carb bread can absolutely be part of a healthy low-carb diet.
Whether you're searching for Sandwich bread, Banana bread, or even Low-carb mug bread, we can help you make your own healthy low-carb versions — even if you've never baked a day in your life.
While there are many store-bought low-carb breads on the market these days, we advise that you exercise extreme caution when purchasing pre-prepared low-carb bread.
Read more in our FAQs
Our easiest low-carb bread recipe
Not only are many of our low-carb bread recipes quick to make, but many can be batch prepped, frozen, and ready to enjoy at a moment's notice. If you're new to low-carb bread making, start with this recipe for
Quick low-carb bread
.
DD+ MEMBERSHIP
Jump to FAQs:
What is the difference between low-carb and keto bread?
We define
low-carb bread
as having between
4 to 10 energy percent (E%)
net carbs per serving. The amount of net carbs per serving is displayed on yellow circular icons.
We define ketogenic low-carb bread as having below 4 energy percent (E%) net carbs per serving. The amount of net carbs per serving is shown on green circular icons.
The recipes in this collection are considered low-carb and not keto. If you're looking for our keto bread recipes, check out our keto bread recipe collection
Top 10 low-carb bread recipes
Here are 10 healthy recipes for low-carb, gluten-free bread, loaves, tortillas, and flatbreads.
Cloud bread (also known as oopsie bread) is an excellent low-carb bread option. It's low in carbs and can be eaten in a variety of ways. You can enjoy it as a sandwich — or as a bun for hot dogs and hamburgers.

This moist ciabatta is the perfect open-faced sandwich bread for your favorite toppings. It's low carb and gluten-free.

This low-carb spiced loaf will be met with cheers around your table any time of the year. Orange and anise seed create an aroma that's so enticing, you'll wish for snow in July.

Craving something crunchy? This low-carb crispbread is a great option. It's the perfect addition to your cheese and charcuterie board.

A loaf of delicious low-carb bread with cottage cheese and poppy seeds. We suggest topping this bread with leafy greens and a chicken curry salad.

These oven-baked tortillas are low carb and simple to make. Use them for burritos, enchiladas, soft tacos, or as a flatbread for pizza toppings. The possibilities are endless!

A dairy-free and low-carb bread that's nutty, dense, and moist. This pumpkin bread is great for an open-faced sandwich or as a snack slathered with butter or your favorite nut butter.

Slightly sweet, perfectly moist, and simple to make, this low-carb banana bread, made with eggs and almond flour, is perfect for breakfast — or as a post-workout snack. It's gluten-free and only 3 grams of net carbs per slice.

These zucchini tortillas are versatile and delicious. Stuff them with taco meat or any of your other favorite fillings to create a low-carb, handheld meal.

A tasty twist on Oopsie bread with caramelized onions, sharp cheddar cheese, and chia seeds. It makes great sandwich bread or the perfect replacement for your morning toast.

Low-carb bread ingredients
Making your own low-carb bread may seem overwhelming, especially when the recipe calls for unfamiliar ingredients, such as
almond flour
,
coconut flour
,
psyllium fiber
, or flaxseed.
Almond or coconut flour: The goal of these nontraditional ingredients is to replace the gluten and starches in traditional wheat flour.
Many of these alternative flours — like almond flour and other nut flours — provide bulk but require eggs or other proteins to replace the structure gluten provides.
Eggs and dairy products: Because protein is used to replace gluten, many low-carb bread recipes use whole eggs, egg whites, or whey protein isolate. Some use dairy products, such as shredded cheese, cream cheese, butter, or sour cream. Each of these ingredients helps to create a texture similar to traditional bread.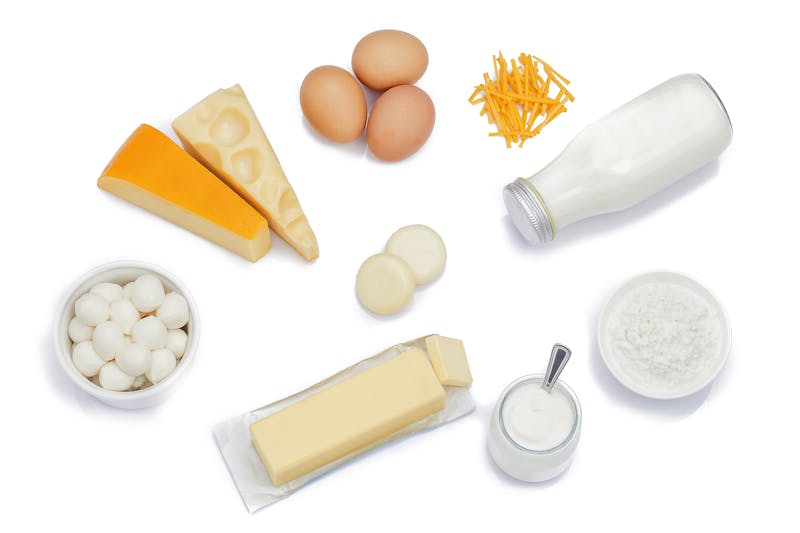 Psyllium fiber or flaxseed: Both of these ingredients serve as binders, which is also one of the functions of gluten and starches in wheat-based bread.
Read the labels: When looking for low-carb bread recipes, don't assume that gluten-free bread or certain ingredients are also low carb. Many products labeled as gluten-free actually include food starches that are higher in carbs than traditional bread and crackers.
Low-carb bread FAQs
1. Can I eat bread on a low-carb diet?
Yes, you can eat bread on a low-carb diet. However, it should not be eaten as a meal substitute.
You will want to include adequate protein when enjoying low-carb bread as part of your breakfast, lunch, or dinner. Use low-carb bread to make a Tuna salad sandwich or a protein-packed BLT.

---
2. Is low-carb bread healthy?
Yes, low-carb bread can be part of a healthy low-carb diet. Just be sure to include the carb count into your daily allotment. At Diet Doctor, we recommend making your own bread rather than purchasing store-bought brands.
It may sound complicated, but low-carb bread is surprisingly easy to make. Just give our Low-carb mug bread a try. You don't even need to turn on the oven!

---
3. What flour has the least amount of carbs?
Almond and coconut flour are the lowest in carbs — and they're best used for bread making. Low-carb flours don't behave like wheat flour, so you can't always swap them 1:1 into traditional recipes.
That's why we suggest starting with one of our low-carb bread recipes. We have already done the testing for you!
To read more about low-carb and keto baking, check our popular baking guide
---
4. Is low-carb bread good for diabetics?
Low-carb bread can be safe for people with diabetes when included as part of a low-carb or keto meal. If you have diabetes, you should be cautious and monitor your blood glucose response after eating low-carb bread. Learn more about testing your blood sugar or consider a Continuous glucose monitor (CGM)

---
5. What is the best low-carb bread that you can buy?
If you are looking to buy low-carb bread at the store, beware. "Low-carb" bread from stores or online are often full of carbs as there is no standard medical definition of "low carb."
Most food product producers are not regulated in their marketing claims. In addition to containing carbs, these products can also be full of ingredients that you should avoid, like sugars, starches, and industrial fats.

---
6. What is the problem with low-carb bread?
The problem with store-bought low-carb bread is that it is often full of carbs and ingredients that you should avoid.
When considering low-carb commercial bread products, always check the ingredients and nutritional label. Look for brands that do not contain wheat flour or starch. You'll also want to avoid those with added sugars.
If you decide that store-bought bread is a good choice for you, be sure to incorporate it as part of a healthy meal with adequate protein.
All low-carb and keto bread recipes
There's an easy explanation for why our bread recipes are so popular. It's because they work. The macros are right and the results are amazing. This is our collection of low-carb and keto bread recipes, sorted by the latest additions first.
Click for our keto bread recipe collection