1
Then join us and do what over
1 million
people have already done – and sign up for our free 2-week keto challenge.
We'll provide you with all the information and support you need to get started with your new diet and healthier life.
What have you got to lose? Well, maybe a few pounds, your high blood sugar, sugar cravings, and even other health issues like IBS, PCOS, and acne.
Do you want to lose weight and improve your health? Perhaps you want to reverse your type 2 diabetes?
Testimonial
What kind of results can you expect from the two-week keto challenge? Check out Caroline's story for inspiration:

Sign up for free today!
Sign up for instant access to a simple step-by-step guide. You'll also receive supportive emails describing in detail the next steps, meal plans, recipes, and shopping lists for two weeks. You don't need to buy any special products; you'll need to buy, cook, and eat real food.
In case you have not received an email from us after signing up, please check your spam folder.
Why keto?
Everyone is talking about the keto diet. Why? Because it works!
Scientific research and a growing legion of personal stories document the array of positive effects. Common results include weight loss without hunger, diabetes reversal, reduced sugar cravings, calmer stomachs, and improved health markers.23
We know that not everyone will see results by switching to keto eating. But we do know from more than 10 years of experience on our site that many people's lives are improved so dramatically that we must help as many as we can. You, too, could become one of the hundreds of inspiring success stories.4
Will you experience dramatic results? You'll only know if you try.
So think of this as an exciting, no-risk, two-week adventure into a new way of eating. It may very well put you on the road to a happier, healthier you for the rest of your life. Doesn't that sound simply irresistible? You know you want to try it.

---
What will you eat?
This is no arduous diet, with two weeks of struggle and deprivation. This is two weeks of delicious, satisfying meals. You'll be amazed at all that you can eat!
Diet Doctor's recipe team creates the meal plan for each week. It's designed to be as simple and delicious as possible.
Unlike other diets, you won't have to worry about feeling hungry or deprived. The foods you'll eat are filling, flavorful, and nutritious.5
Here are some of the amazing dishes you'll feast on: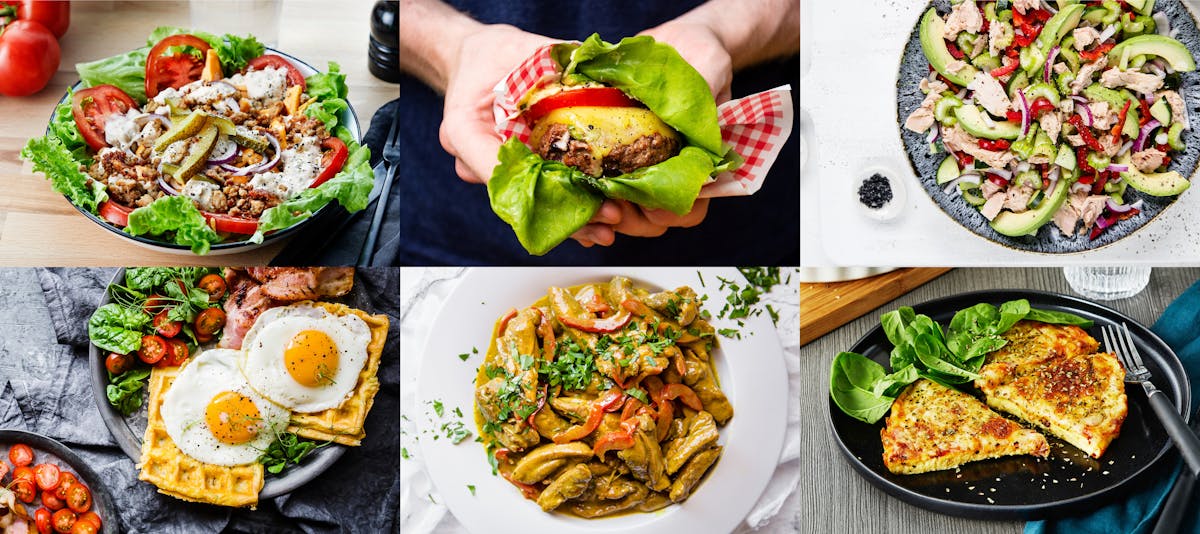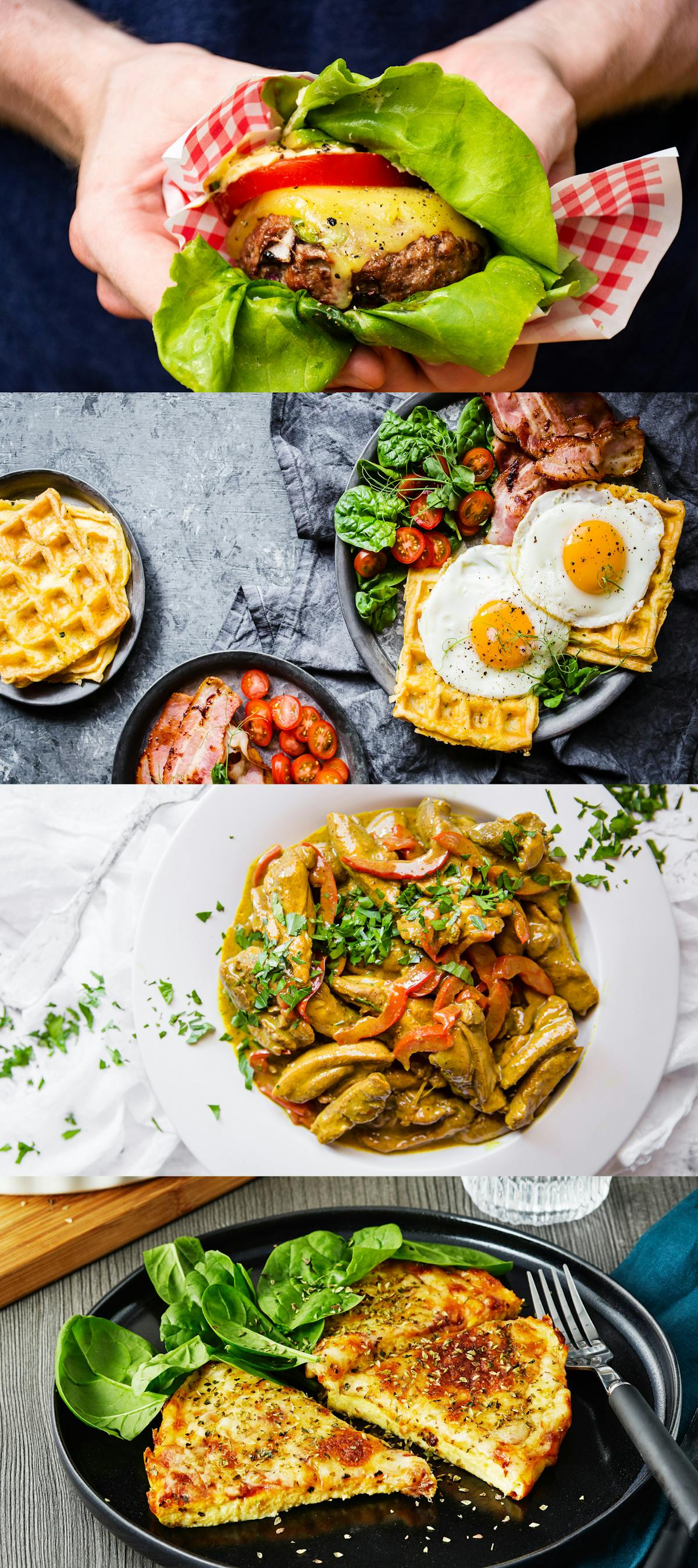 ---
The success stories
What kind of results can you expect on a keto diet? Hundreds of people have sent us their success stories. Check out a few for inspiration:

---
Fantastic – I loved it!
Kick-started my low-carb journey, easy to follow, love the app – it's brilliant!
I don't have to wonder and think about what to eat. All I have to do is shop.
Rita
---
This challenge was user-friendly and a great resource.
I was initially ambivalent about getting started, but the daily emails made it super easy to get started. I didn't have to log in to the website to find my daily plan. It was sent straight to my email.
The recipes were easy to follow and very tasty. I also felt that I didn't waste a lot of food because many of the ingredients are consistently used. I highly recommend this website to get started.
Thank you!
Blanca
---
Hello Diet Doctor staff,
The keto challenge was wonderful, not so much a challenge but a joy. 😊
I followed the advice on other Dr. Eenfeldt videos on your site, where he suggested eating as much of the permitted foods to satiety rather than counting macros, which I would find tedious.
I am so pleasantly surprised! I thought I had a sugar addiction. It seems I don't. On day two — and ever since — I've had ZERO cravings for sweet food. This is remarkable for me. And I have lost 13 pounds (6 kilos) in 4 weeks. (I did a week of keto before and after the challenge.)
I am continuing to eat keto as I love it.
Thank you for your excellent website. It's so informative.
Paulette
Frequently asked questions
How much weight will I lose on the 2-week keto challenge?
This is highly individual, but most people lose between 3 and 15 pounds (1.5 to 7 kilos) in the two weeks.6 Some lose more, some lose less.
---
Why does the challenge last two weeks?
Two weeks are enough to determine your own response to the diet and to get through early difficulties — like removing sugar from your diet. It's enough time to start experiencing the true benefits of a keto diet and to know if you want to continue.7 It's not a huge undertaking, and basically anyone can commit to this challenge for two weeks. Are you up for it?
How many carbs are allowed in the challenge?
Meal plans and recipes are designed to stay below 20 grams of net carbs per day (fiber not included) for maximum effect.8
---
What if I decide to stop before the challenge is over?
You can stop whenever you want. If you don't want to receive more emails for the challenge, just press "unsubscribe" at the bottom of any email. You can sign up again later if you change your mind.
---
I've tried low carb and keto before but suffered side effects — is it possible to avoid them?
This challenge is designed to minimize any side effects. Should you experience side effects, we provide simple solutions.
Learn more about how to avoid or cure common keto side effects
---
Does this challenge contain recommendations on exercise?
No. Exercise is great for health and strength, but it's not necessary to lose weight.9 We do not recommend changing your exercise habits for this challenge.
This is because it's much more effective to focus on changing ONE habit at a time.10. You can always start exercising later after completing the 2-week challenge.
---
Can I still drink coffee, tea, or alcohol on this program?
Yes. There are plenty of keto ways to do that.
Keto alcohol – the best and the worst drinks
I have more questions
Here you'll find more questions and answers about keto.
If you still have questions unanswered, feel free to email us at challenge@dietdoctor.com, and we will do our best to respond as soon as we can.