14-day low-carb diet meal plan
Not sure what to eat on a low-carb diet? We have two simple ways for you to get started.
You can sign up for the free two-week low-carb challenge. There you will find all the steps you need, including daily menus, easy shopping lists, daily emails to keep you on track, and much more. Or…
Just read on for some simple tips as well as a sample 14-day menu plan.
Helpful tips for cooking and meal preparation
Low-carb, high-fat (LCHF) eating is all about getting back to wholesome, real, unprocessed food. Some have even called it vintage eating. If you like to cook, you'll find delicious meals below to make for breakfast, lunch and dinner.
Not so sure about doing a lot of cooking? Here are some helpful tips to make it easier:
Take a break from breakfast: Feel free to skip breakfast and just have coffee (with some milk if you want it). Most people find that within only a few days of eating lower-carb, higher-fat meals, cravings and hunger rapidly diminish and it's easy to skip a meal, especially breakfast. Skipping a meal is cheap, fast, and, perhaps best of all increases the diet's effectiveness for weight loss and diabetes. See intermittent fasting
Make bigger lots: double the serving size and then save what's left for lunch the next day. Now you only need to cook once per day!
Freeze left overs: Most of the recipes freeze well, too, so you can make up a casserole, divide it into smaller serving sizes and then freeze some to warm up later for a meal. Perhaps you don't even have to cook every day?
Repeat favorites: Crazy about scrambled eggs? Love steak? You can eat 'em everyday. We have more than 600 low-carb recipes with a huge variety of ingredients and flavours so you never will get bored. If, however, you find a couple of meals that you love and you find easy, feel free to eat them as often as you like. You will get the same results.
Basic no-cook plates: Away from a kitchen or not wanting to cook for a meal? Sliced deli meats, cheese, and vegetables with dip make an easy lunch. Or boil up a dozen eggs and keep them ready in the fridge to grab for lunch or snacks. A can of tuna or salmon, with some full fat mayonnaise and vegetable crudités, is a simple lunch. Smoked oysters, sardines, herring with raw veggies or a salad are other easy no-cook choices.
Special considerations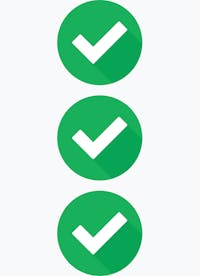 A low-carb diet is safe and effective for almost everyone. Rapid weight loss or dramatic changes in blood sugar, however, may require extra support and knowledge for people in three specific situations:
Taking medication for diabetes: If you take insulin or other diabetes medications, learn more
Taking blood pressure medication? Learn more
Breastfeeding? If you are nursing a baby, learn more
Apart from those situations, there is only one remaining important tip:
Remember: water and salt
When eating a strict low-carb diet, make sure you drink enough fluids – water and/or sparkling water are the best choices. Make sure you are getting enough salt, too. When you're starting out, put a few shakes of salt into a glass of water from time to time or drink one to two cups of bouillon each day; doing so will help avoid the "low-carb" flu.
Meal plan
Here's the two-week low carb meal plan. A specific meal not to your liking? Make any changes you want by selecting from our our 600+ low-carb recipes (including vegetarian and dairy-free options).
Week 1
Monday
Tuesday
Wednesday
Thursday
Friday
Saturday
Sunday
Week 2
Monday
Tuesday
Wednesday
Thursday
Friday
Saturday
Sunday
Note
Feel free to adjust this diet plan to your liking. We offer plenty of low-carb recipes in order for you to make a vegetarian or dairy-free version.
Variety – hundreds of low-carb recipes
Don't like something specific in the 14-day plan above? Feel free to switch any meal to other low-carb meals. We have
hundreds of low-carb recipes
to choose from, here are some of the possibilities.
Low-carb breakfasts
Keto meals
More
Get started
For everything you need to get started – meal plans, shopping lists, daily tips and troubleshooting – just sign up for our free 2-week low-carb challenge.