14-day low carb diet meal plan
low carb diet
? We have two simple ways for you to get started.
You can sign up for the free two-week low carb challenge. There you will find a complete guide, including daily menus, easy shopping lists, daily emails to keep you on track, and more. Or…
Just read on for some simple tips as well as a sample 14-day menu plan.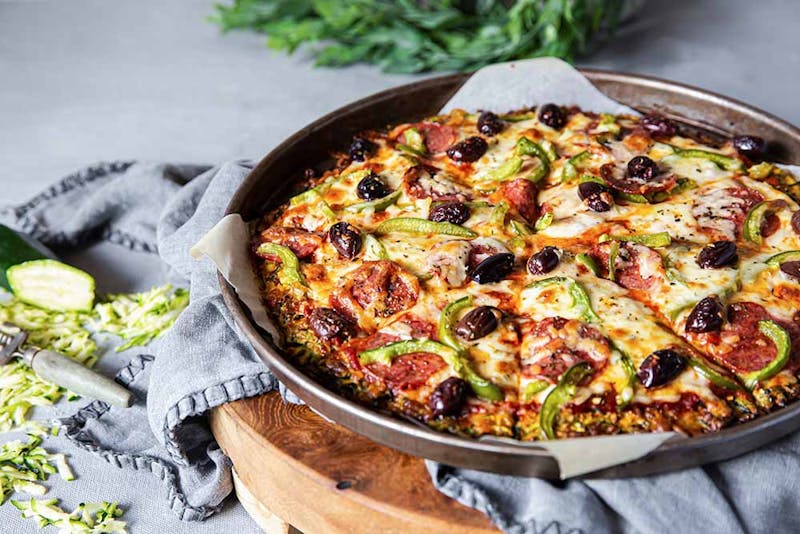 DD+ MEMBERSHIP
Helpful tips for cooking and meal preparation
Eating low carb, high-fat includes getting back to wholesome, real, minimally food. Some have even called it vintage eating. If you like to cook, you'll find delicious meals below to make for breakfast, lunch and dinner.
Not so sure about doing a lot of cooking? Here are some helpful tips to make it easier:
Take a break from breakfast: If you're not hungry, feel free to skip breakfast and just have coffee (with some milk if you want it).1 Many people find that within a few days of eating low carb, high-fat meals, cravings and hunger decrease significantly. This can make it easy to skip a meal, perhaps especially breakfast.2 Skipping a meal is cheap, fast, and might increase the diet's effectiveness for weight loss and diabetes.3 See intermittent fasting
Make bigger lots: cook two servings and save the second for lunch the next day. Now you only need to cook once per day!
Freeze leftovers: Most of the recipes freeze well, too, so you can make up a casserole, divide it into smaller serving sizes and then freeze some to warm up later for a meal. Perhaps you don't even have to cook every day?
Repeat favorites: Crazy about scrambled eggs? Love steak? You can eat 'em everyday.4 We have more than 1000 low carb recipes with a huge variety of ingredients and flavours so you never will get bored. If, however, you find a couple of meals that you love and you find easy, feel free to eat them as often as you like. You will get the same results.5
Basic no-cook plates: Away from a kitchen or not wanting to cook for a meal? Sliced deli meats, cheese, and vegetables with dip make an easy lunch.6 Or boil up a dozen eggs and keep them ready in the fridge to grab for lunch or snacks. A can of tuna or salmon, with some full fat mayonnaise and vegetable crudités, is a simple lunch.7 Smoked oysters, sardines, herring with raw veggies or a salad are other easy no-cook choices.
If you are looking for more detailed nutritional information, you can explore our evidence-based guides on eggs, red meat, and saturated fat to get started.
DD+ MEMBERSHIP
Who should NOT do a low carb diet?
A low carb diet is safe for almost everyone.8 Rapid weight loss or dramatic changes in blood sugar, however, may require extra support and knowledge for people in three specific situations:
Taking medication for diabetes: If you take insulin or other diabetes medications, learn more
Taking blood pressure medication? Learn more
Breastfeeding? If you are nursing a baby, learn more
Disclaimer:
While a low carb diet has many proven benefits, it's still
controversial
. Most importantly, you may need to adapt pre-existing medications (see above). Discuss any changes in medication and relevant lifestyle changes with your doctor.
Full disclaimer
This diet plan is for adults with health issues, including obesity, that could benefit from a low carb diet.
Remember: water and salt
When eating a strict low carb diet, make sure you drink enough fluids – water and/or sparkling water are the best choices. Make sure you are getting enough salt, too. When you're starting out, drink one to two cups of bouillon each day or add more salt to your food; doing so can minimize the initial "low carb flu". 9
---
14-day low carb meal plan
Here's the two-week low carb meal plan. A specific meal not to your liking? Make any changes you want by selecting from
our 1,000+ low carb recipes
(including
vegetarian
and
dairy-free options
).
DD+ MEMBERSHIP
Week 1
Here is your first week of delicious low carb recipes for breakfast, lunch, and dinner. You'll save time planning, preparing, cooking, and cleaning up by making two dinner servings and refrigerating half to enjoy for lunch the next day.
We designed this meal plan to provide you with plenty of variety. However, feel free to swap out recipes based on your food preferences for meals that suit your lifestyle and cooking preferences. For example, if you find a breakfast you love — such as our keto egg and bacon casserole – go ahead and eat it every morning if you like.
Each day provides more than 100 grams of protein and less than 26 grams of net carbs.
Week 2
We hope you enjoyed your first week of our high-protein meal plan. Here is another week of new, equally tasty recipes for week two.
Each day provides more than 100 grams of protein and less than 25 grams of net carbs.
Variety – hundreds of low carb recipes
Don't like something specific in the 14-day plan above? Feel free to switch any meal to other low carb meals. We have
hundreds of low carb recipes
to choose from, here are some of the possibilities.
New low carb recipes
Low carb breakfasts
Low carb meals
More
Q&A
Here are a few common questions about this low carb diet plan. For more things that you may be wondering about, see our
full low carb FAQ
.
These recipes provide too much food for me. Do I have to eat all of it?
No. Our servings are in general designed to provide enough food for most people. If you feel satisfied and not hungry before finishing, it's a great idea to stop. Especially if you want to lose weight, try to only eat when you're hungry.10
Any leftovers can be shared with others or saved for later. If you regularly find our servings too large (perhaps if you're a fairly small person), feel free to reduce the amounts in the recipes!
As long as you follow the meal plan and only eat when you are hungry, your chances of losing excess weight should be good.11 You probably don't need to count calories on this diet.12 Reduced appetite is a common experience and you may even burn around 300 more calories per day.13
I'm still hungry after eating my meals. What should I do?
Feel free to add more of any low carb, high-fat food. The easiest way is to just add more protein or fat to your meal, like a double portion of steak, an extra hard-boiled egg, or a little extra butter, olive oil or mayonnaise.14 Top 10 ways to eat more fat

What if I'm hungry between meals? Can I snack?
Many people stay satisfied on a low carb, high-fat diet, vastly decreasing the need for snacking.15 If you're regularly hungry and need to snack, you may first want to make sure you're reducing carbohydrates adequately. If so, you should probably eat more at the meals, more fat and enough protein.

However, if you really feel the need to snack occasionally, here's our low carb snacks guide




I don't eat meat or dairy. Can I still eat low carb?
Yes. Just eat other low carb foods. You can even eat a vegetarian low carb diet, or a dairy-free low carb diet, or an egg-free low carb diet.

For more, have a look at our low carb foods guidelines

Can I drink alcohol on a low carb diet?
Yes. But make sure to choose low carb drinks, like dry wine or whiskey. Full low carb alcohol guide