14-day higher-satiety meal plan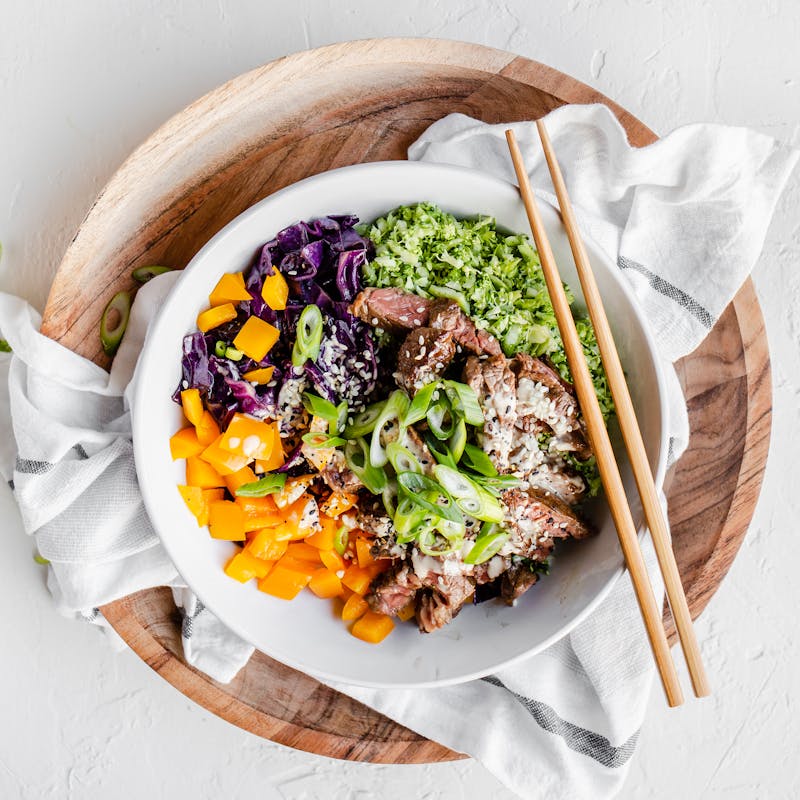 Here at Diet Doctor, we've been cooking up something new and exciting to help you lose weight without feeling hungry — a free higher-satiety diet plan.
These carefully selected meals are not just simple to prepare and a delight to eat. They feature high protein, higher fiber recipes that will leave you feeling full and satisfied for longer — a win-win situation!
Are you ready to get on board?
If you like this diet plan, you'll love the hundreds of customizable meal plans, shopping lists, and exclusive recipes that are part of our membership. Be our guest and take a closer look — you can sign up below for a free trial!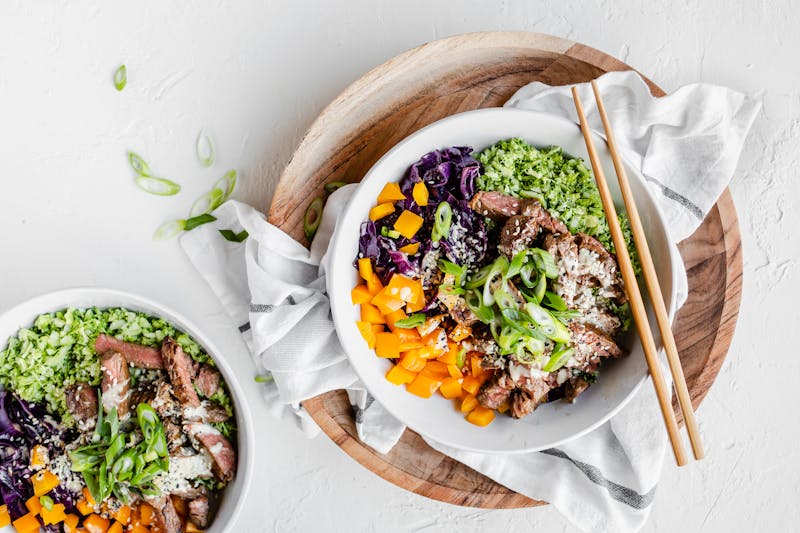 Disclaimer:
. If you are taking medications to lower your blood sugar or blood pressure, always check with your healthcare provider before making a significant dietary change. A low carb, high protein diet may further lower blood sugar and blood pressure to dangerous levels when combined with medications. If you need to find a clinician familiar with low carb nutrition, you can start with our
find a doctor map
.
DD+ MEMBERSHIP
How following a higher-satiety meal plan can make your life easier
You don't need to worry about what to eat in order to get the right balance of nutrients, protein, and fiber. We've done all the groundwork for you!
Our meal plan comes with a shopping list, so you don't need to write one! Use this tool to get ahead and make grocery shopping a breeze.
Our recipes are timesavers! They can easily be doubled so you can make extras for leftovers, or freeze them for another day.
All higher-satiety meal plans
Below, find our latest high protein plans listed first.
---
DD+ MEMBERSHIP
DD+ MEMBERSHIP
DD+ MEMBERSHIP
---
---
Meal plans by diet
[/logged_in]
Lose weight & improve your health with a higher-satiety meal plan
According to strong science, eating more protein can reduce your appetite and help you lose body fat and preserve muscle.1
With our meal plan, you'll experience all the benefits of a high protein diet — without having to spend time searching for recipes or figuring out what to eat, how much to eat, or how to cook it.
---
Tips for getting started
You may be eager to begin this meal plan right away. But first, there are a few things to do in order to have a safe, effective, and enjoyable experience.
Note: This meal plan is both high in protein and very low in carbs. For the next two weeks, you'll eat between 14 and 26 grams of net carbs (total carbs minus fiber) per day. If you're currently eating a higher carb diet, you may experience some carb withdrawal symptoms within the first week.
Check with your doctor if you take medications for diabetes or high blood pressure. When you cut way back on carbs, your medications may need to be adjusted. This plan may also be too low in carbs for mothers who are breastfeeding.
Clean out your pantry and refrigerator. Get rid of foods high in starch and sugar, especially those with added fats, such as donuts, cookies, ice cream, and chips. Toss or give away sugar-sweetened beverages, fruit juice, and beer. Even whole-grain bread and most fruits need to go. See our complete Kitchen clean-out list for more details.
Avoid the "keto flu." If you're new to low carb, you may develop symptoms like headaches and fatigue unless you drink plenty of fluids and get enough salt. Learn more in our guide to the keto flu.
Week 1
Here is your first week of delicious high protein recipes for breakfast, lunch, and dinner. You'll save time planning, preparing, cooking, and cleaning up by making two dinner servings and refrigerating half to enjoy for lunch the next day.
We designed this meal plan to provide you with plenty of variety. However, feel free to swap out recipes based on your food preferences for meals that suit your lifestyle and cooking preferences. For example, if you find a breakfast you love — such as our keto egg and bacon casserole – go ahead and eat it every morning if you like.
Each day provides more than 100 grams of protein and less than 26 grams of net carbs.

Week 2
We hope you enjoyed your first week of our higher-satiety meal plan. Here is another week of new, equally tasty recipes for week two.
FAQs about higher-satiety eating
What is higher-satiety eating?
Higher-satiety eating is all about choosing foods that help you feel comfortably full and satisfied between meals. How is this helpful for weight management? When you feel satiated, you're less likely to have cravings for foods you're trying to avoid.
Does this method require keeping a close track of numbers?
No, it doesn't! There is no laborious calorie counting or tallying involved. All you need to do is check the satiety score which is shown in each of our recipes.
Simply combine recipes with different scores to average 50 or more for the day. For example, you can enjoy a main course with a score of 60 or above, and add a side dish that scores around 40.
What exactly is a satiety score?
We provide satiety scores for foods based on how likely they are to contribute to feelings of fullness and satisfaction. The score combines four factors that we have found to make a food more satisfying:
protein percentage
energy density
fiber content
hedonic factor (aspects of food that can drive overeating)
For more details on the science behind this, please visit our evidence-based guide.
Our score ranks foods on a scale of 0 to 100. The higher the number, the higher the satiety level.
For example, donuts and cookies score below 10, while foods like shrimp and egg whites — which are considered to be very satiating — score around 90. To see a comprehensive range of foods and their scores, please refer to our high-satiety foods guide.
Where do I find the satiety score for each recipe?
Each of our recipes has a satiety score in the nutritional information box. This is easily found in the recipe introduction, by clicking on the circle in the lower right-hand corner.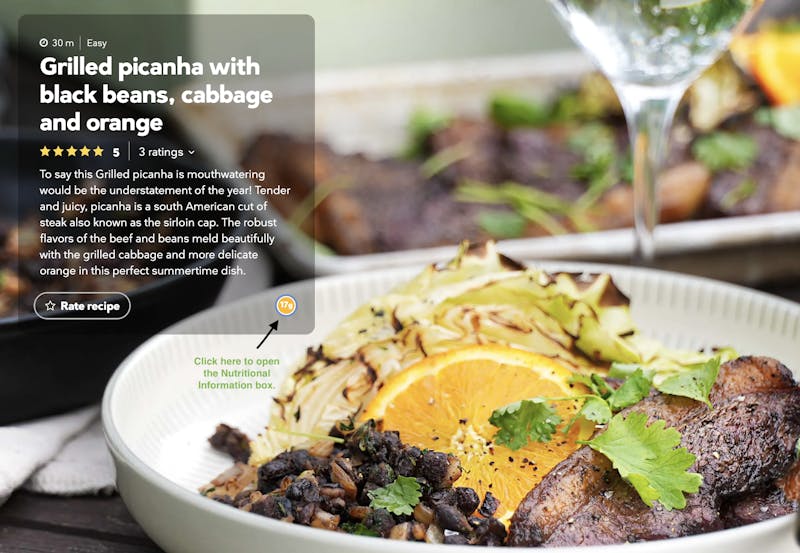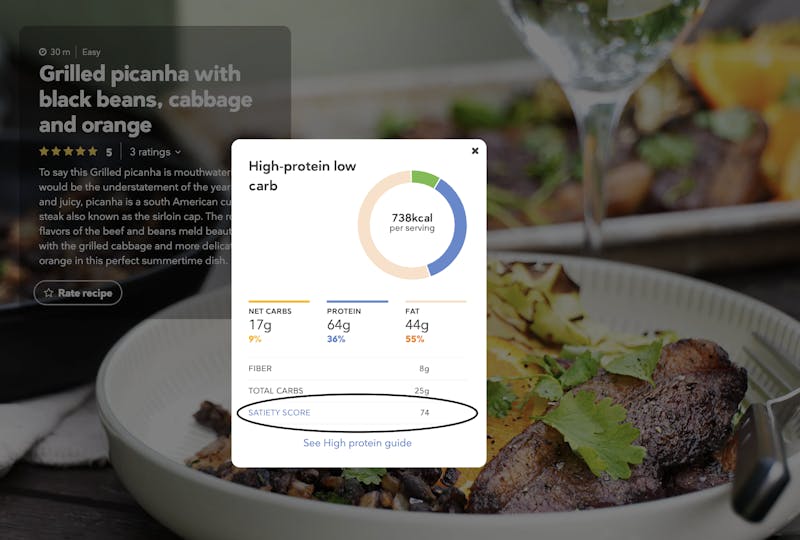 What are the best foods to eat for higher satiety?
The foods with the highest satiety per calorie are seafood, meat, chicken, eggs, soy, low fat dairy, and fibrous vegetables.
The foods to avoid are generally high carb foods such as baked goods, candy, and breads.
So how do I start eating for higher satiety?
The most obvious way to start is to follow our hand-picked selection of higher-satiety recipes! Anything with a score above 50 will give you a higher level of satiety.
How is eating for higher satiety different from a high protein, low carb diet?
It's not actually that different. Think of it as an enhanced but more flexible variation of a low carb, high protein diet. Most high-satiety foods are naturally lower in carbohydrates and higher in protein.
This method does allow for a little more variety in food choices. Foods such as legumes and other plant proteins, which are typically not considered to be part of a low carb diet, can be included — although they don't have to be. It's completely up to you.
What if I do get hungry between meals?
That's ok! Find a high-satiety snack to tide you over. Try our crispy spiced chickpeas or a few slices of deli ham or turkey for a quick grab 'n' go bite. Another great option is plain nonfat Greek yogurt. With a satiety score of 89, you can even add some berries for sweetness.
What do the HSE recipes and meal plans look like?
Most of our recipes already have a moderate to high score on the satiety scale, and we're working hard to create new and exciting ones! We have also created a meal plan to make it even easier for you to get started.
Will I have to spend a lot of time cooking?
We have a variety of recipes to suit your needs that take your time into consideration.
Some are "throw together" meals that take only minutes to assemble. We also have dinner recipes that can be on the table in as quickly as 15 minutes. Or, if you love to cook and have a day with extra time on your hands, you can try one of our more elaborate recipes. How much time you spend in the kitchen is entirely up to you!
How do I know if higher-satiety eating is suitable for me?
If you're already successful on a keto, low carb, or high protein diet, that's great! There's no need to change a winning formula.
If you are looking for greater flexibility, would like to add more plant proteins into your diet, are interested in higher fiber intake, or have experienced a weight loss stall, then a higher-satiety approach might be the answer.