FAQ: Low-carb & keto
Some questions about low carb and keto are very common. Here you can find answers to them. To jump down to each category of questions, just click the topic:
Do you miss any specific question? Let us know in the comments below.



Diabetes and blood sugar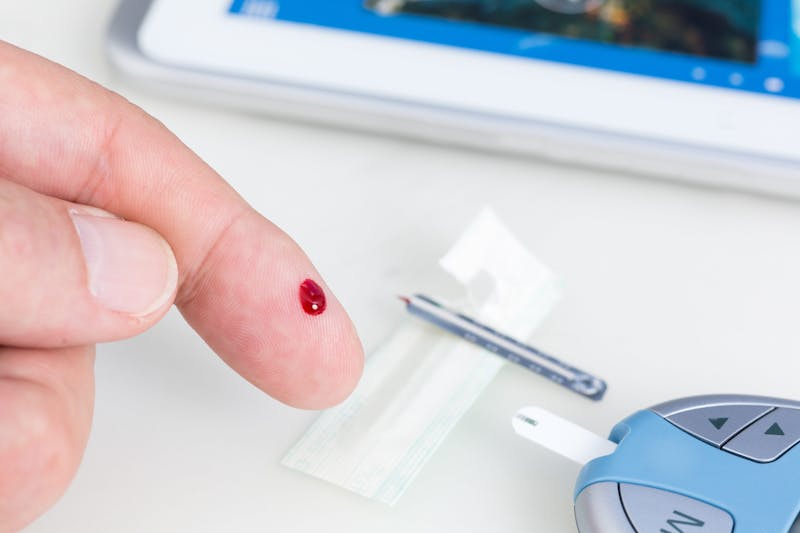 Is a low-carb diet good for people with diabetes type 2?
Yes. In diabetes type 2, the body has a hard time to handling all the sugar in the body. The body produces a lot of the hormone insulin, to take control high levels of sugar in the blood by depositing the sugar in the cells. More and more insulin can be required for this, in a vicious cycle resulting in insulin resistance and consequences of high insulin (including weight gain).
By following a low-carb diet, you reduce blood sugar levels, insulin levels and your need for medication. So yes, a low-carb diet can be very beneficial for patients with diabetes type 2. It can even start reversing the disease.
Note though – this is very important – that if you are taking medications, especially insulin, you need to monitor your blood sugar levels closely when starting a low-carb diet, and adapt (lower) doses as appropriate to avoid low blood sugar. You should of course consult with your doctor, ideally he or she has knowledge about how to reduce medications on a low-carb diet.
Learn more:
Is a low-carb diet good for people with diabetes type 1?
Yes. It can help stabilize blood sugar levels, and reduce the need for high insulin doses (also helping with weight loss if needed, as a bonus).
Be very careful when starting a low-carb diet, as you'll have to adapt your insulin doses. Big changes may be needed, e.g. a reduction by 30-70% depending on your specific situation. This can only be done by testing sugars and adapting insulin doses to your specific needs.
Learn more: Type 1 diabetes
Should I be worried about low blood sugar on low carb or while intermittent fasting?
Generally, you don't have to be worried as long as you feel fine. Sugars can be slightly lower than normal on a low-carb diet, especially when you are in ketosis. In this situation the brain can rely on ketones for fuel and does not have quite the same need for glucose. So if you feel great you probably have all the blood sugar that your body needs.
If you're not feeling well, you should eat something straight away, and break any fast.
If you're on medication, like insulin, low sugars is a sign that you may have to reduce doses (especially if you get any symptoms).
High blood sugar in the morning – why?
Elevated blood sugars more or less exclusively in the morning is a common concern. This is known as "the Dawn Phenomenon" and occurs due to hormonal effects in the morning. It may actually be even more pronounced on a low-carb diet, compared to other diets.
Many people get surprised as their average blood sugar (measured as A1c) goes down nicely on low carb, blood sugar is great during the day… but morning sugar may stays elevated.
This is normally a natural phenomenon, caused by a morning elevation of cortisol and other hormones that cause the liver to release glucose, thus raising blood sugar levels. This can be thought of as a way for the body to prepare you for getting active again, after sleeping.
Learn more: The dawn phenomenon – why are blood sugars high in the morning?
Cholesterol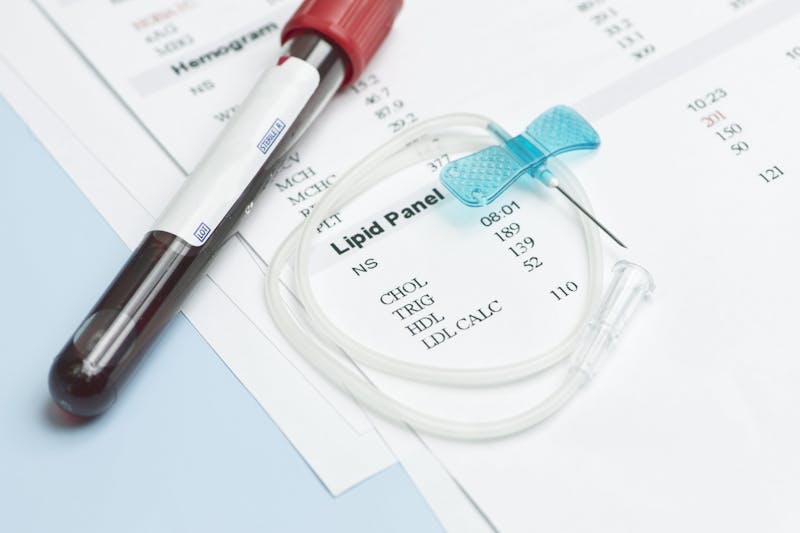 I have high cholesterol. How can I lower it?
First of all, you may not need to worry about lowering your cholesterol. Without a doubt there has been too much of an emphasis on total cholesterol during the last few decades. Total cholesterol, by itself, says very little about your future chance of health.
That said, if your cholesterol is abnormally high – e.g. over 400 mg/dL (10 mmol/L) – you may want to do something about it. If so check out our guide, focusing on elevated cholesterol on a low-carb diet.
Elevated cholesterol on low carb
Is it really bad to have high cholesterol?
In the absence of other risk factors a raised total cholesterol is not necessarily a bad thing. Several studies even show that women with high cholesterol live longer than women with low cholesterol.
The risk of heart disease is more influenced by many other things, like smoking, blood pressure, and blood sugars. When it comes to cholesterol it's important to not just look at the total level, but also at the rest of the cholesterol profile, e.g. HDL (high is good) and triglyceride (low is good) levels.
What do to if your doctor wants to put you on statins?
Statins are mainly a good idea to reduce risk of heart attacks in people who already have heart disease (although the benefit might be much smaller than you would guess).
In people without earlier heart disease the risk of side effects from statins (like muscle pain, weakness and doubling the risk of diabetes) often outweighs the chance of benefits. Ask your doctor how big the benefits are likely to be for you.
There are also steps to greatly improve your cholesterol profile even without taking medications. See this guide about lowering cholesterol naturally.
It's likely that statins are way overprescribed, to people who do not benefit from them, in order to increase profits. Perhaps you'd like to watch one of these documentaries for some perspective on it:
The science behind low carb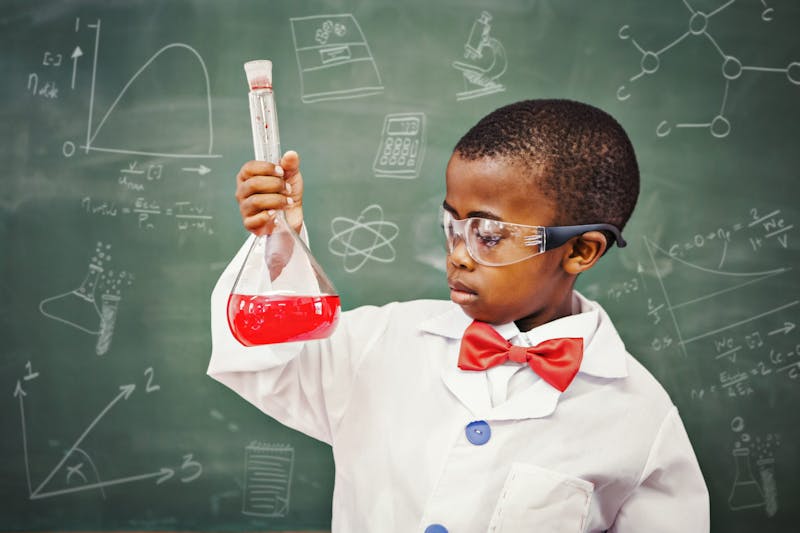 Is there scientific proof that LCHF is good for weight/blood sugar/cholesterol/blood pressure?
Yes. Learn more
Why are so many Americans obese?
Because many people eat too much ultra-processed food and highly-refined carbs. Learn more
Does insulin play a role in weight gain / loss?
Yes, insulin – the fat-storing hormone – plays a crucial role in weight gain and the development of common obesity. It's a biochemical fact:
Why are Asian people thin, despite eating rice?
First of all, there is now a huge epidemic of weight problems and type 2 diabetes in countries like China and India. So it's no longer true that these people are necessarily "thin".
But it's true that these countries traditionally had very lean populations. Probably because they don't eat a lot of sugar or refined starch, plus a few other reasons. Learn more
Low-carb side effects
I'm getting XYZ side effect – should I be concerned?

There are a few side effects that are quite common during the first few weeks when your body adapts to a low-carb diet. These are usually temporary, and nothing to worry about (even if they can be unpleasant). These include:
Induction flu
Dizziness
Leg cramps
Constipation
Bad breath
Heart palpitations
Reduced physical performance.
The trick that usually works in ameliorating these problems is drinking water with salt (and maybe some squeezed lemon).
However, if you use blood pressure medications and you feel dizzy, it might be because low-carb diets can reduce blood pressure and you may thus need to lower your medication.
If you want to learn more about how to treat these specific side effects and other less common ones, use this guide:
Common low-carb side effects & how to cure them
Can XYZ follow a low-carb diet?
Can people with diabetes eat low carb?
Yes. Diabetes is too much sugar in the blood, so by eating less carbohydrates that turn into sugar in the body, you can start reversing type 2 diabetes.
People with type 1 diabetes can also benefit from low carb.
However, you'll have to monitor your blood sugars closely to avoid hypos, since the need for insulin drops on low carb.
How to reverse your type 2 diabetes
Is a low-carb diet suitable for someone who has had a gastric bypass surgery?
Yes, very much so. Here's just one of many happy people who have tried it: "What an amazing journey"
Can people that have had their gallbladders removed eat low carb?
Can kids eat low carb?
Sure. Children are better off ditching sugars, starches and refined junk food, and eating real food such as healthy fats, meat, poultry fish, vegetables, nuts and low-glycemic fruits and berries instead.
This is a very nutritious diet for their growing bodies. But there is usually no need for children to follow a strict low-carb diet. Just let them have real food.
How to raise children on real low-carb food
Can women who want to get pregnant eat low carb?
Yes. It can even be a good way to boost fertility, since a common cause of infertility (PCOS) can be caused by too high insulin levels, caused by consuming too many dietary carbohydrates.
Can women eat low carb during pregnancy?
As far as known it seems to be safe to eat a LCHF diet with real food when pregnant. Many people have done so successfully. However, no scientific studies have ever investigated putting women on low-carb diets during pregnancy, meaning it's hard to know for certain.
For this reason we recommend not doing a strict low-carb diet during pregnancy, unless there is a specific reason to do so. It may be wise to do a more liberal low carb diet with more than 50 grams of carbs per day.
When you're eating real low-carb food such as natural fats, meat, poultry, fish, sea food, vegetables and berries you give both your own body and the baby enough nutrients to be healthy.
Learn more: Is low carb safe during pregnancy?
Can women eat low carb during breastfeeding?
A diet consisting of real, natural food is a great way to give both yourself and the baby plenty of nutrients to stay healthy and keep excessive weight off. However, we don't recommend a strict low-carb diet, since it, in very rare cases, might cause a condition known as ketoacidosis.
Our recommendation is that women make sure that they eat at least 50 grams of carbs per day when breastfeeding to stay safe from this rare complication.
Eating low carb when breastfeeding
Can healthy, slim people eat low carb?
Yes, definitely. There will always be health benefits to eating real food and ditching refined food, sugars and starches. If you're healthy and slim you can take a more liberal approach to your carb intake however.


Sugar addiction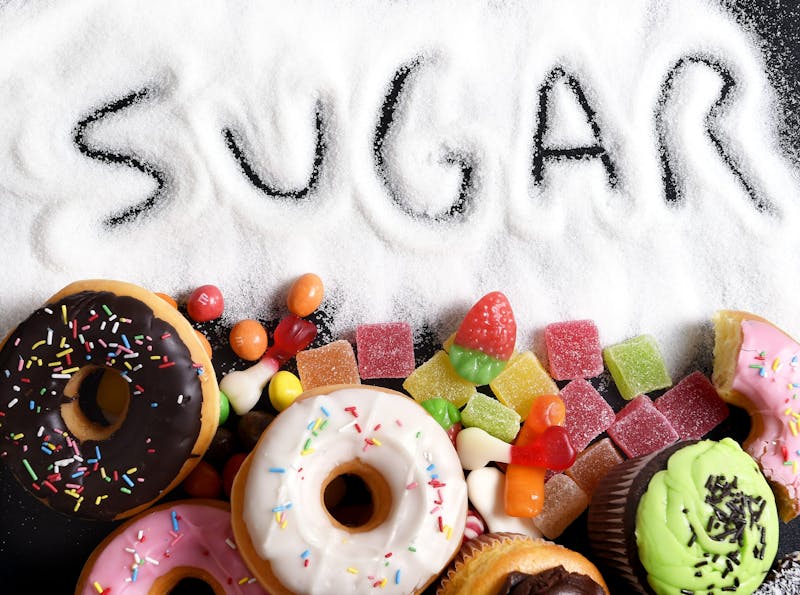 What is sugar addiction?
Are you struggling with cravings for food or sweets? Many, many people are. All over the world, people are unaware of the fact that they've become addicted. Addicted to something that's added in almost everything. And there is no way to avoid it completely; you need to eat, in order to live.
In our video course, sugar-addiction expert Bitten Jonsson, RN, presents insights and advice on how to stop food and sugar cravings. She's been helping people with addictions for decades, as well as battling with her own, to get them under control.
Do you experience a loss of control when you eat, especially sugary foods? Processed foods perhaps? Then take a look at the video and start taking the control back.
How do I know if I'm addicted to sugar?
It's not entirely easy to know if you're really addicted, of if you simply have some bad habits. Habits are relatively simple to change, but an addiction may even need professional help. At the very least an addiction requires other tools to bring it under control.
In this video our addiction expert Bitten Jonsson discusses using a simple 1-page screening test to discover if you could be addicted to sugar or other bad carbs.
What should I do if I'm addicted to sugar?
Watch our full sugar-addiction course to get required insights in how to get your addiction under control. There really are many things that need to be done right, to maximize your chances of success.
After having watched the course, here's what to do today to get started:
Join a support group on Facebook or elsewhere.
Clean out your pantry (free guide via the low-carb challenge), and avoid exposure to junk food etc. as much as possible.
Get shopping lists and meal plans, available by signing up for the low-carb challenge.
If you need a distraction: take a walk and enjoy nature.
Drink plenty of water, or coffee/tea with coconut oil in it between meals.
Best of luck!

More
This is the end of the Q&A page. Did you miss any important question? Feel free to ask it in the comments below, and we'll consider adding it to this guide.
There is much more about low carb on Diet Doctor. Here are a few of our most popular guides:
Comments
Feel free to ask your question or discuss with others below.