Sugar addiction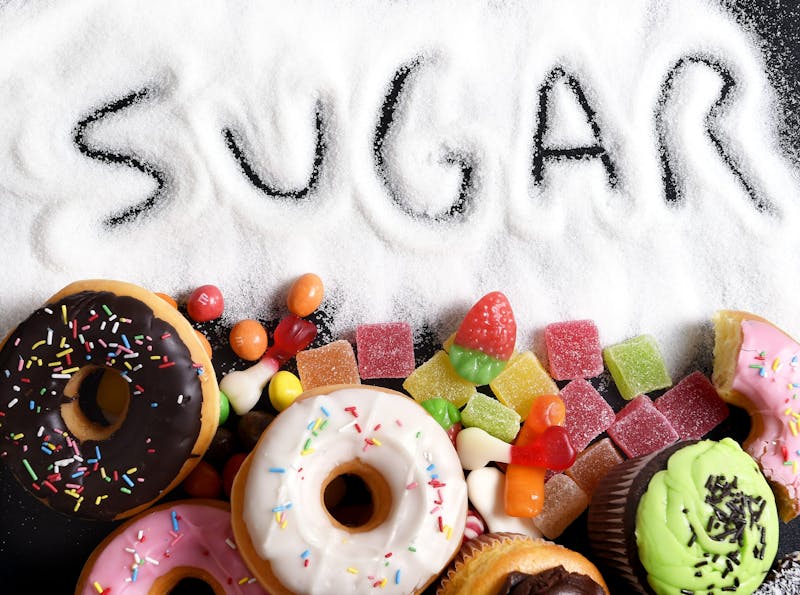 What is sugar addiction?
Are you struggling with cravings for food or sweets? Many people are. All over the world, people are unaware of the fact that they've become addicted to something that's added in almost everything. And there is no way to avoid it completely; you need to eat, in order to live.
In our video course, sugar-addiction expert Bitten Jonsson, RN, presents insights and advice on how to stop food and sugar cravings. She's been helping people with addictions for decades, as well as battling with her own, to get them under control.
Do you experience a loss of control when you eat, especially sugary foods? Processed foods, perhaps? Then take a look at the video and start taking the control back.
How do I know if I'm addicted to sugar?
It's not entirely easy to know if you're really addicted, of if you simply have some bad habits. Habits are relatively simple to change, but an addiction may even need professional help. At the very least an addiction requires other tools to bring it under control.
In this video our addiction expert Bitten Jonsson discusses using a simple 1-page screening test to discover if you could be addicted to sugar or other bad carbs.
What should I do if I'm addicted to sugar?
Watch our full sugar-addiction course to get required insights into how to get your addiction under control. There really are many things that need to be done right, to maximize your chances of success.
After having watched the course, here's what to do today to get started:
Join a support group on Facebook or elsewhere.
Clean out your pantry (free guide via the low-carb challenge), and avoid exposure to junk food, etc., as much as possible.
Get shopping lists and meal plans, available by signing up for the low-carb challenge.
If you need a distraction: take a walk and enjoy nature.
Drink plenty of water, or coffee/tea with coconut oil in it, between meals.
Best of luck!
More
This is the end of the Q&A page. Did you miss any important question? Feel free to ask it in the comments below, and we'll consider adding it to this guide.
There is much more about low carb on Diet Doctor. Here are a few of our most popular guides:
Comments
Feel free to ask your question or discuss with others below.[/text_left]