Atkins, greed and the fairy tale cookies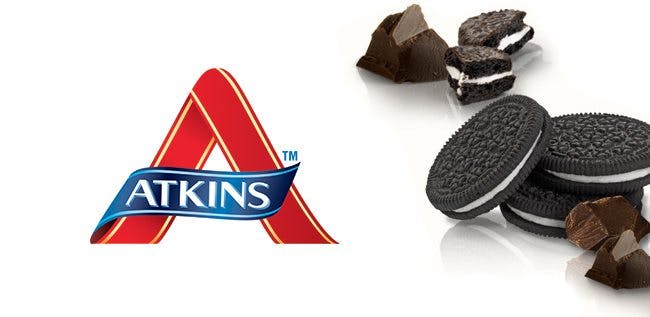 Can you eat cookies on a low carb diet? The Atkins company claims that you can and sells them in all kinds of flavors. After having a look at the ingredients I can just laugh at the irony.
In my online "Food Revolution" presentation I used the cookies as one example of fake low carb products. Commercial junk that stops weight loss and makes people (rightly) lose all their respect for low carb. I called the marketing a "fairy tale".
After more than a hundred thousand views of the video on YouTube, the Atkins company just started paying attention. Yesterday they sent me a mail: 
The mail
Hello Dr. Eenfeldt,
I follow your site and recently watched your presentation "The Food Revolution" on YouTube and thought you may be interested in seeing the latest research tables supporting Atkins and low-carb diets that Colette Heimowitz, VP of Nutrition Communication at ANI has generated. There are more than 80 independent, peer-reviewed studies backing the safety and efficacy of the Atkins Diet. As you know, low carbohydrate eating is a time-tested and scientifically validated diet plan. They are attached.

I also would like to provide you with correct information about Atkins products. Atkins products have been clinically tested for blood sugar responses using the glycemic load methodology; (http://www.nutritionandmetabolism.com/content/3/1/33). We take pride in offering our customers products that have a minimal glycemic impact. There are simply some consumers who need a low sugar alternative to high sugar habits for better compliance.

In your presentation you showcase an Atkins brand cookie and highlight it as a "fairy tale" option that is high in carbohydrates, when in fact the Atkins cookies are a smarter option – than a regular cookie would be – as they contain zero sugar and only 5 grams net carbs. Here is a link to learn more about the nutritional content: http://www.atkins.com/Products/Endulge/Chocolate-Creme-Sandwich-Cookies.aspx

I'd also be happy to send you a copy of the new Atkins cookbook "The New Atkins for a New You Cookbook" by Colette Heimowitz, M.Sc. featuring 200 simple and delicious low-carb recipes. Please let me know your mailing address.
Thanks for your consideration. Please let me know if you'd like to speak with Colette who can offer additional insights. I am happy to keep you informed about the latest news from Atkins.

Best regards,
Aliza Rothman
The marketing

The reality
Here are the cookie nutrition facts from the Atkins website: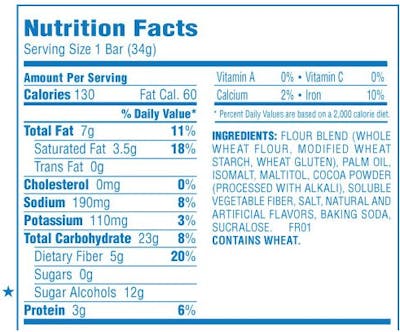 My reply
Hi Aliza,

The biggest ingredient in your cookie is wheat flour. It's loaded with carbs, i.e. calling it low carb is obviously a fairy tale.

Also, subtracting 100% of the sugar alcohol from "net carbs" is misleading to your customers as about half of the maltitol is absorbed.

Regarding the studies you attach I agree: low carb works fine. The problem is that your cookies are not low carb.

Sincerely,
Andreas Eenfeldt
A tip
How do you know that the marketing of a packaged low carb product is a fairy tale? In my experience the following simple rule is true most of the time:
If it is a packaged product and they use the words "net carbs" it's most likely not low carb, it's high carb.1
What do you think about this?
More
Low carb bread: Another fairy tale bites the dust
Real low carb food: LCHF for beginners 
At Diet Doctor we encourage people to eat mostly whole, minimally processed foods. If that is the case, then following net carbs is reasonable. However, if someone is eating highly processed or packaged foods, then we believe it is likely better to calculate total carbs ↩