Keto snacks
Craving something delicious but it's not quite meal-time yet? Been there, done that. Squeeze in a healthy bite that will keep you going until it's time for dinner or surprise your hungry guests with an excellent assortment of keto-friendly nibbles. Here you will find our best recipes and tips for a more balanced and nutritious snacking.
Crunchy
Craving something crunchy? How about a crispy, keto-friendly vegetable served with a savory dip? That should do the trick most of the time but if you really feel like having some crackers, chips, fries or spicy nuts, you'll find the recipes you need below.
Hunger or cravings?
Keto should actually help you say 'goodbye' to snacking. With filling full-fat keto meals, you should no longer feel hungry all the time. And when you aren't hungry, you don't have to eat, right? If you are still hungry between meals after adding fat to your meals — check out our most popular keto snack recipes and our quick tips below.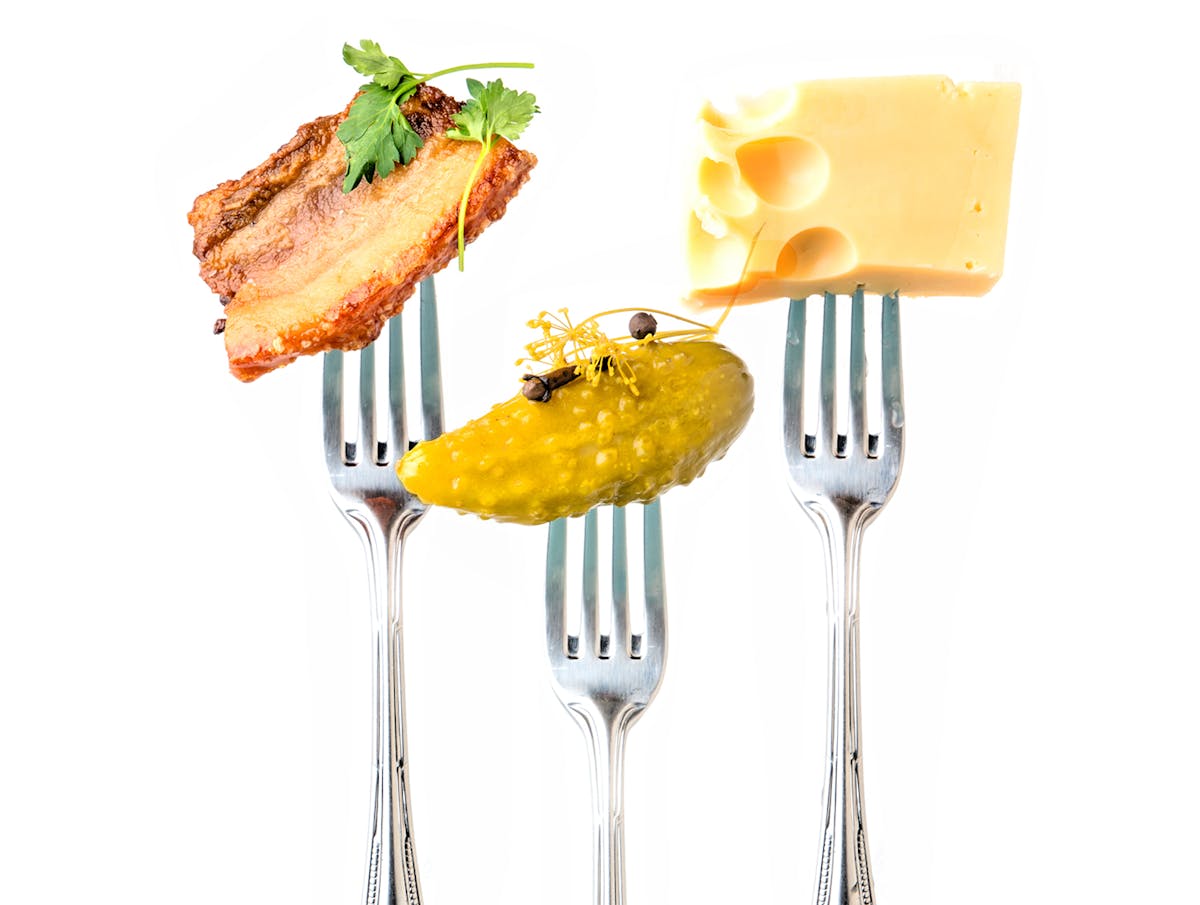 Tasty dip sauces
We love the versatility of keto dip sauces. They can be customized for any occasion and they are perfect for adding that extra flavor to your snacks. Have a dip or two ready in the fridge for a quick and healthy snack.
The best snacks on a keto diet
Eggs: They are nutrient dense, filling and easy to pack and bring anywhere you go. Boil a bunch at once and store in the fridge for easy access. Enjoy with salt or a dollop of mayonnaise.
Full-fat cheeses: Hard cheeses like Cheddar, Gouda, Gruyère and soft cheeses like Brie or goat cheese contain a good amount of both protein and high-quality fat that will keep your hunger at bay for a long time.
Avocados: A keto staple, packed with healthy fats and potassium.
Low-carb nuts and seeds: A handful of Brazil nuts, macadamia or pecans often do the trick. You also get a dose of important vitamins and minerals such as magnesium and potassium. Just make sure you don't overeat, because nuts will probably kick you out of ketosis and slow down your weight loss. Allergic to nuts? Try pumpkin seeds!
Other tasty snacks: Pickled cucumbers (make sure the pickle juice is sugar-free), cold cuts, bacon, smoked mackerel, olives and vegetables.
Your favorite keto snacks
Have you been eyeing a recipe that you would like to try soon? Perhaps you've already tried dozens and you'd like to have easy access to your go-to favorites anytime? Become a member to activate this feature. Join us—it's free for a month!