Best low carb and keto chicken recipes
Chicken often gets a bad rap for being boring, but in our books it's one of the most versatile animal proteins! Find out why we love it so much, and scroll down to discover our most popular low carb and keto chicken recipes.
Chicken is a delicious and adaptable protein option to help you improve your health on a keto or low carb diet. It's a blank canvas! It goes well with almost any flavor profile, and its neutral taste makes it great for family meals.
What's your favorite cut of chicken? In this collection, we've included our Top 5 chicken recipes as well as our most popular recipes for chicken breasts, thighs, wings, and drumsticks.
Buying chicken
Chicken is one of the budget-friendlier meats. Buying the whole breast, including bones and skin, is usually cheaper than buying skinless and boneless breasts. You get the bonus of added flavor and fats, too!
Chicken thighs are a great alternative; we particularly like boneless thighs as they're easy to cook and less likely to dry out. Cook them with the skin on for extra flavor and healthy fats!
A rotisserie chicken is a great shortcut for rushed meals or make-ahead lunches as it's already cooked! You can enjoy it as is or in lettuce wraps and salads. Use the bones to make a collagen-rich bone broth. Pro-tip: collect the bones in the freezer in a plastic bag until you have enough to make a batch of bone broth.
Who can resist chicken wings? They're full of healthy collagen, fat, and flavor and make great keto or low carb friendly party food.
What's the difference between organic and conventional chicken?
Organic chicken is usually more expensive than conventional chicken unless it's on sale. But what's the difference otherwise?
Most importantly, organic chickens are fed 100% organic feed and raised without antibiotics. These antibiotics end up in the meat you're eating — you are what you eat! Organic birds are also required to have outdoor access instead of being raised in indoor cages. This makes for happier and healthier birds which make for happier bodies.
To stay on budget, look for organic options in bulk or on sale and freeze it in portions. To do so, wrap the portions tightly in clingfilm and then in a freezer-safe resealable bag. Well-wrapped chicken pieces keep well in the freezer for up to 9 months. The safest way to thaw chicken is to place it in the fridge the night before you plan to cook it.
How to cook and store chicken
When you're cooking poultry, it's really important to make sure that the meat is cooked all the way through. The easiest way to check this is with a cooking thermometer.
For chicken breasts, insert the thermometer into the middle of the thickest part; it should read at least 165°F (74°C).
When cooking a whole bird, insert the thermometer right next to the bone in the thigh. The thermometer should read at least 180°F (82°C).
As with other types of meat, resting the chicken for 10 to 15 minutes before serving will allow the juices to settle and give you a better result.
Cooked chicken keeps for three to four days in the fridge.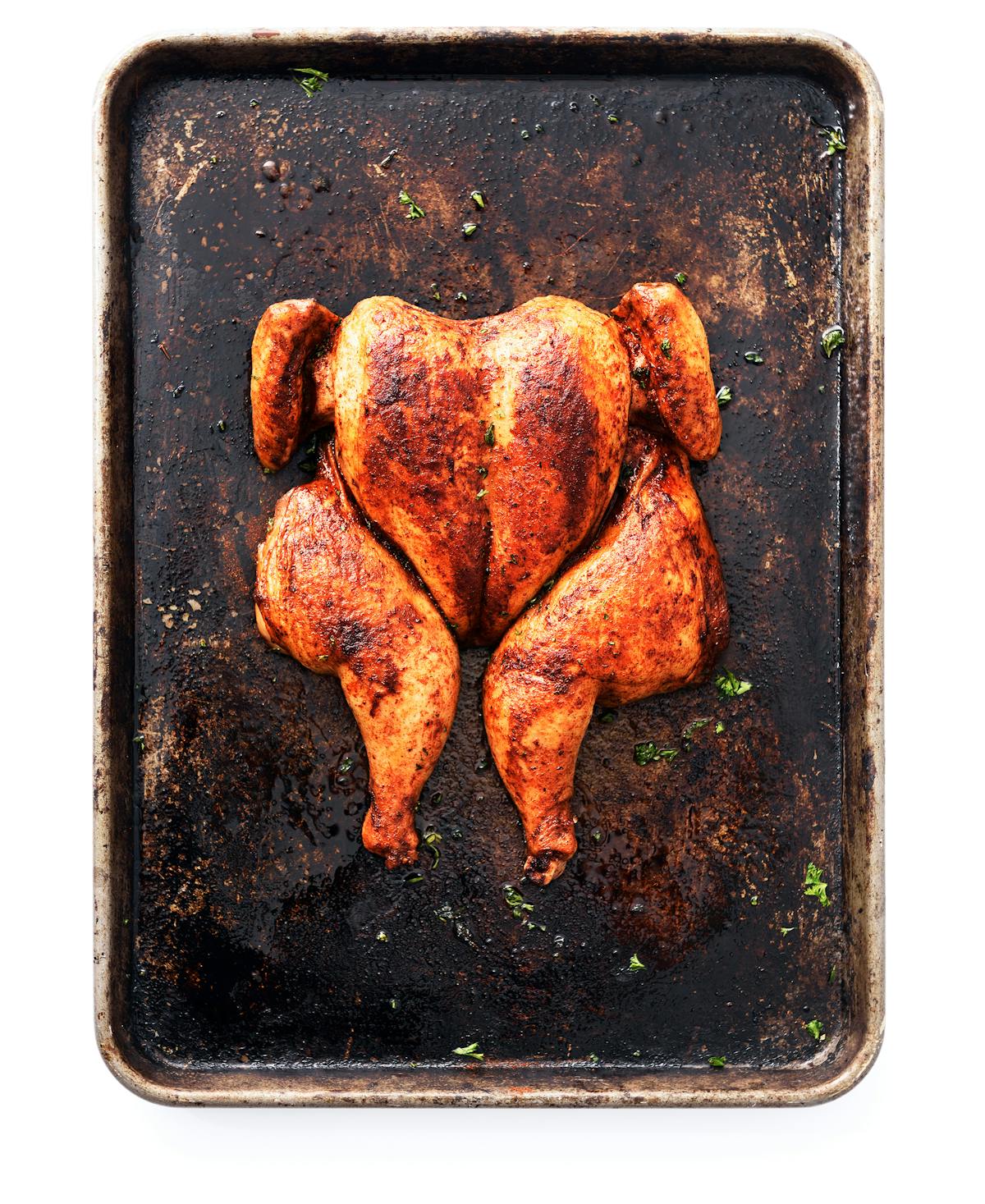 Our top 5 chicken recipes
Don't know where to start? Here are our top chicken recipes, which have been Diet Doctor test kitchen approved.
This weeknight recipe has been one of our top recipes on Diet Doctor for years. With the creamy pesto and feta sauce, it's easy to see why!

---
Made with healing bone broth, this keto soup with healthy cabbage is warm and comforting when it's cold outside when you're fighting a cold, or you just crave a hearty soup!

DD+ MEMBERSHIP
"This is by far my favorite meal so far on Diet Doctor!" is just one of the positive comments about this healthy Asian meal that will make your tastebuds sing.

---
With less than five ingredients, this Keto Caprese chicken makes dinner prep an incredibly simple process.

---
Spiralized zucchini topped with a creamy avocado sauce and seasoned chicken? Yes, please.
Keto and low carb chicken breast recipes
How many ways can you prepare chicken breasts? Hmmm… where do we start? Whether you like them grilled, marinated, baked, or pan-fried, we've got recipes you're bound to add to your weekly rotation.

Keto and low carb chicken thigh recipes
Are chicken thighs suitable for a keto or low carb diet? Absolutely! You can cook chicken thighs in all the same ways as breasts and they are less likely to dry out.