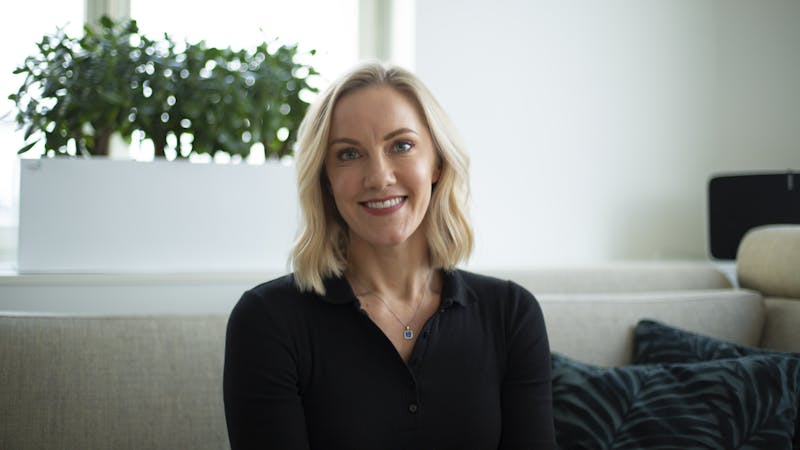 Erika McKellar is the Senior Product Marketing Manager at Diet Doctor.
She is an accomplished brand strategist and communications expert with a deep passion for nutrition and healthy living. Erika has an MBA in Entrepreneurship and an MA in Conflict and Dispute Resolution from the University of Oregon.
Before working at Diet Doctor, Erika lived and worked in San Diego, where she co-founded a boutique consultancy firm, Empresa Inc., focused on women-owned startups. She also developed digital and human communications strategies for heart-centered corporations such as JustFab, Moroccan Oil, and Verb Products.
In 2015, Erika co-founded and launched a professional beauty product brand, BLNDN, where she operated as the head of marketing, sales, and distribution. She helped the brand achieve international distribution in its first year and made multiple appearances on the home shopping network, QVC.
From 2017 to 2020, Erika and her husband lived in Rabat, Morocco. There, Erika was able to take a step back from the corporate world and volunteer her expertise at non-profit organizations, Amis Des Ècoles, focused on alleviating poverty and providing educational opportunities to children in rural Morocco.
During her time in Morocco, Erika was also able to pursue her passion for nutrition. She developed a Facebook community called "Cooking Healthy in Rabat," which reached over 1,000 members and built relationships with local organic farmers and small food producers all over the country. She also completed a certification as a Nutritional Health Advisor from the School of Health.
In 2020, Erika, her husband Marc, and her son Ian moved to Uppsala, Sweden. She discovered Diet Doctor and joined the team in January of 2021.
"I love my job because it allows me to merge my consulting experience with my passion for health. I am excited and grateful to go to work every day."
Erika's recipes
Potential conflicts of interest
Erika is a Diet Doctor employee and has the option to become a co-owner of the company, like other employees at Diet Doctor.
More