Low carb and keto on a budget
People often think eating
low carb
and
keto
is expensive. But it really doesn't have to be. Check out our money-saving tips and budget-friendly recipes below.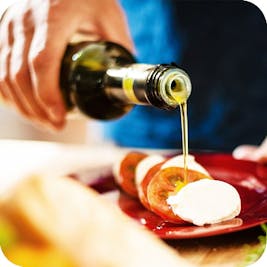 Remember that your priorities are restricting carbohydrates, eating a moderate amount of protein, and adjusting fat as needed for satiety and weight loss goals. If you're interested in more specifics, please see our guides on how much protein you should eat and how to eat more fat.
Eating more protein and/or more calories from fat keeps you satiated for longer which means you can go longer between meals. Not having to snack constantly to keep hunger at bay is a saving tip all on its own.
This matters, as sometimes protein tends to be relatively expensive compared to other food. As long as you are hitting your protein targets (as described in our protein guide) then you don't necessarily need to increase your intake, especially if you're on a budget. Use the tips below instead.
Money-saving tips
Keep it simple. A meal doesn't have to consist of many different elements. The fewer ingredients you need, the less money you'll spend on buying them, right? Our keto cheese omelet is a great example of that. If you have water with that meal, it'll cost about $3.50 or just under 3€. Compare that to a Big Mac that costs around $5 (4.2€).
Use fresh vegetables when they are in season, buy frozen the rest of the year (low-carb vegetables guide).
It's usually a better deal to buy a whole chicken and to cut it into pieces yourself. Don't throw away the carcass. You can use it to make chicken broth.
Look for deals at your grocery store and stock up on things you tend to use a lot of.
Learn more about this in our guide on how to make low carb and keto cheaper.
Below, we have listed delicious recipes that will fill you up without emptying your wallet.
What are your best ideas when it comes to living low carb or keto on a budget? Please let us and your fellow readers know in the comments below. Thanks to everyone sharing their great ideas!

Cheap low-carb breakfasts
Cheap low-carb meals
Keeping meals simple helps staying on budget. That doesn't mean eating boring or bland food. How about

tuna casserole

,

chicken wings

or

hamburger gratin

? These dishes also make for great lunch boxes which can save you a lot of money compared to eating out.
Cheap low-carb sides
When in season you can find fresh produce like

cabbage

,

green beans

,

broccoli

and

zucchinis

for next to nothing. The rest of the year we suggest saving money by opting for frozen alternatives.
Budget meal plans
People often think eating low carb and keto is expensive. But it doesn't really have to be. With these meal plans we are focusing on keeping every dish as simple as possible, using affordable but still delicious and healthy vegetables and meats.
Are you tired of complicated recipes, odd ingredients, and long shopping lists? Well, with this week's 5-ingredient meal plan, keto has never been easier or more delicious.
With just a few ingredients, plus some basic pantry items, we have put together this convenient ketogenic meal plan, which is as kind to your wallet as it is to your waist.
All budget meal plans
Keto budget meal plans
Start your FREE 30-day trial!
Get instant access to healthy low-carb and keto meal plans, fast and easy recipes, weight loss advice from medical experts, and so much more. A healthier life starts now with your free trial!
Start FREE trial!
Comments
What are your best ideas when it comes to living low carb on a budget? Please let us and your fellow low carbers know in the comments below.