How low carb is low carb?
How few carbs are there in a low-carb diet? It depends. It depends on what you're trying to achieve and who you are.
Low carb is often defined as any diet of below 130 grams of carbs per day. Generally speaking, the fewer carbs the more effective it appears to be for weight loss without hunger, or for reversing type 2 diabetes.1 Eating fewer carbs can also make the diet more restrictive and possibly more challenging.
At Diet Doctor we recommend recipes and meal plans for up to 100 grams of carbs per day. Here are three examples of how a low-carb dinner can look, depending on how many carbs you eat per day (the yellow stuff is delicious herb butter).
Ketogenic
Under 20 grams per day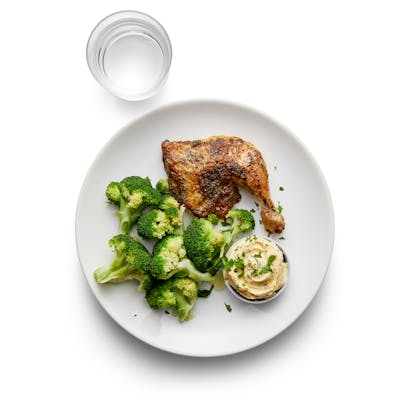 Moderate
20-50 grams per day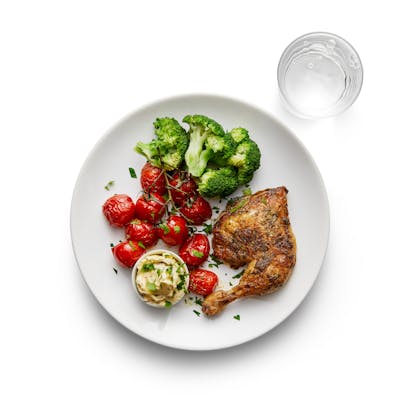 Liberal
50-100 grams per day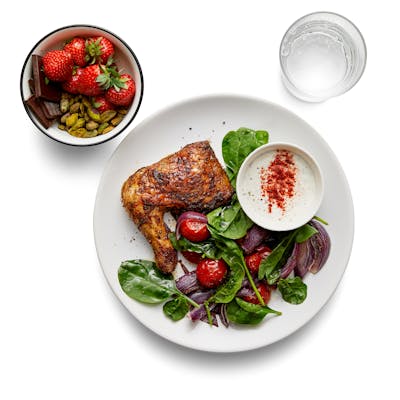 Our definition
Here's the way we define different levels of low carb at Diet Doctor:
Ketogenic low carb <20 gram carbs per day. This is a ketogenic diet.2 This level is defined as below 4 percent energy from carbs in our recipes, where we also keep the protein level moderate.345
Moderate low carb 20-50 grams of carbs per day. This level is defined as between 4-10 percent energy from carbs in our recipes
Liberal low carb 50-100 grams of carbs per day. This means 10-20 percent energy from carbs in our recipes
For comparison, a regular Western diet can easily contain 250 grams of carbs or more in a day, most of them refined carbs, including sugar.6
Note: Although our recipes are arranged by percent calories of carbs, protein and fat, we do not feel you need to calculate these on your own. We provide them as a reference, but practically we recommend you limit your carbs, ensure adequate protein, and adjust fat as needed for satiety and taste. that eliminates the need to constantly calculate "percent macros."

Fiber
The above numbers refer to digestible carbs, and discount the fiber.7 You can deduct them from your carb counts. For example, you can eat all the natural fiber you want from vegetables.8
Another word for digestible carbs, with the fiber deducted, is "net carbs".
However, don't be fooled by the label "net carbs" on processed products, like chocolate bars. That can be misleading, and these products are often full of sugar alcohols with potentially negative effects on your weight and blood sugar.9 If in doubt, avoid anything with the words "net carbs" printed on it.
An effective low-carb diet is ideally based on fresh, unprocessed food.10 Learn more