Meal planner tool
We do the planning while you focus on cooking, eating, and enjoying healthy food.
The perfect keto meal plan for you!
The perfect keto
meal plan for you!
Exactly what you want, how you want it. Get a personalized low-carb or keto meal plan for your diet goals. Start losing weight and improving your health now!
Start free trial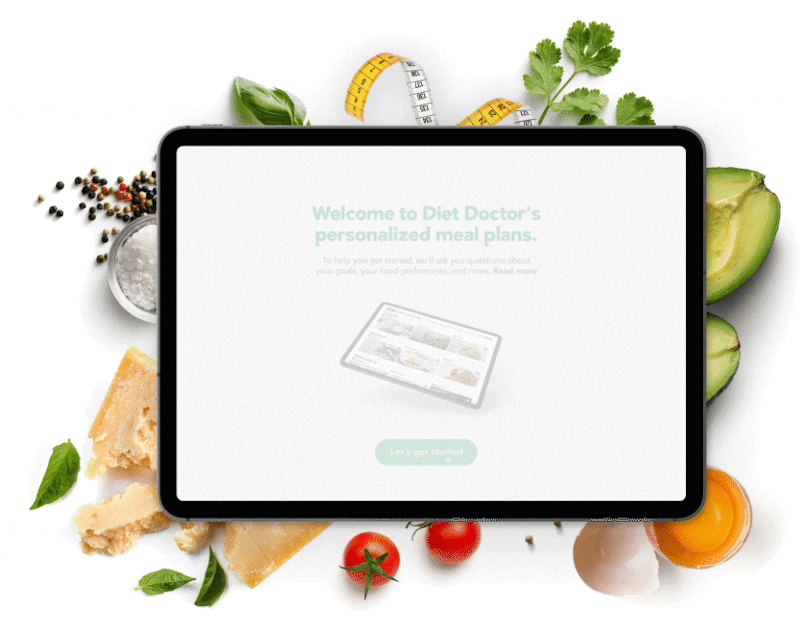 Our most recent meal plan:
This exclusive meal plan is provided by Martina Slajerova. She is a best-selling cookbook author, known for her low-carb and keto recipes.
The meal plan features Mediterranean-inspired low-carb recipes with fresh ingredients like fish, chard, garlic, herbs, and olive oil.
The recipes are handpicked by Diet Doctor's recipe team from Martina's bestselling cookbooks: The New Mediterranean Cookbook, Simple Keto, and Beginners Keto.
Haven't downloaded our mobile app yet?
Now is a good time! Download Diet Doctor Eat, and use your meal planning tool directly on your phone.
Access all 180+ meal plans, 1,000+ recipes, your saved favorites, and shopping lists — anywhere, anytime.

Start your FREE trial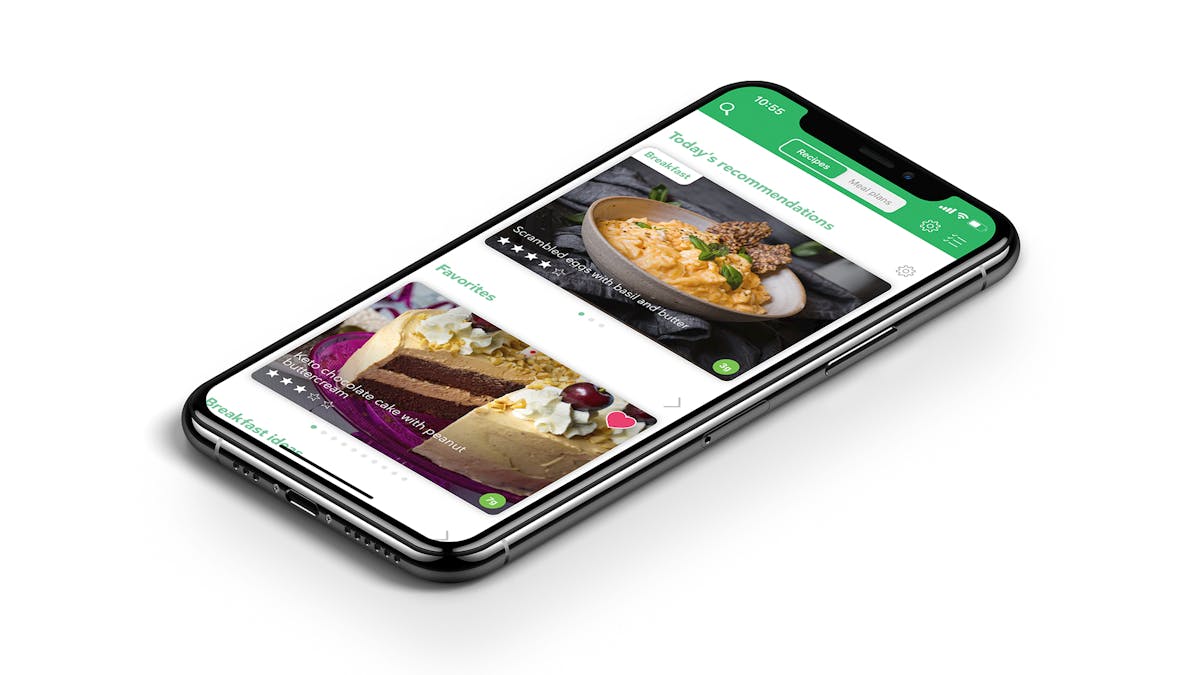 Start your FREE trial
Our latest meal plans
The meal plans below is available through Diet Doctor Plus. Not a member?
Sign up for a FREE 30-day trial
to get all our meal plans and many other membership benefits. After the free trial ends, it's only $9.99/month or $99/year.
Quick & easy
Minimal or "no-cook" meals you can prepare in 20 minutes or less.

Want a week off cooking? This week's meal plan is crammed with no-cook, yet deliciously tasty meals, that are perfect if you're looking to spend less time in the kitchen. This meal plan will keep you below 19 g net carbs per day. How great is that?
Start your FREE trial
All quick & easy meal plans
Low-carb on a budget
Simple recipes and affordable ingredients that are super delicious and healthy. Here you'll find some more tips on how to enjoy low-carb on a budget.
Are you tired of complicated recipes, odd ingredients, and long shopping lists? Well, with this week's 5-ingredient meal plan, keto has never been easier or more delicious.
With just a few ingredients, plus some basic pantry items, we have put together this convenient ketogenic meal plan, which is as kind to your wallet as it is to your waist.
Start your FREE trial
All budget meal plans
High protein
Boost your weight loss in an efficient, pleasurable, and healthy way with these protein-packed meal plans.

Not seeing the results you want with other keto or low-carb meal plans? Then, consider giving this higher protein plan a try.
The main difference between this meal plan and our other meal plans is that the included recipes have a higher protein percentage (more than 30%). This means the meals have a little less fat, but they are not low fat — you get to keep the butter! — and the carb count is low.
Research shows that by focusing on the protein — rather than only thinking about carbs — people often experience effective weight loss.
This highly nutritious low-carb meal plan is packed with flavorful meals, such as our famous Keto crack chicken and a delicious Italian fish stew, which will keep you nourished and satisfied.
Even though this meal plan is technically low carb, it includes a bunch of keto recipes. So, you'll stay well below 23 grams of net carbs most of the days.
Start your FREE trial
All vegetarian meal plans
Vegetarian
Fabulous lacto-ovo vegetarian meal plans. Lacto-ovo means avoiding meat, poultry, and fish while allowing vegetables, nuts, eggs, and dairy.
This week offers a delicious, colorful, and nutritious mix of vegetarian and vegan low-carb dishes. They will satisfy your appetite and make your taste buds sing. Indulge in vibrant veggies, flavorful cheeses and exciting spices.
This meal plan will keep you below 33 g net carbs per day
Start your FREE trial
All vegetarian meal plans
Dairy-free
Excluding dairy from your diet can be an effective way to speed up your weight loss and help to reverse type 2 diabetes.

If you loved our Happy-gut diet #1 meal plan, you have to try our 7-day Happy-gut diet #2.
This week's meal plan includes recipes designed specifically for gut health. They're beneficial for those dealing with chronic digestive issues, such as SIBO, leaky gut, and IBS.
Our happy-gut meal plans are created by Diet Doctor Recipe Content Manager Erika McKellar, who, before going low carb, struggled with gut health for most of her life. ⁠
This meal plan is low carb, dairy-free, egg-free — and will help anyone in search of recipes that are gentle on the digestive system.
Here's to your health and happiness! Inside and out.
Start your FREE trial
All dairy-free meal plans
Family-friendly
Simple and yummy recipes that the whole family will love.

If you live a kosher, keto lifestyle, we're here to help! We designed this seven-day meal plan with your dietary needs in mind.
With easy, budget-friendly recipes, this week's plan is perfect for families. From Keto coconut curry chicken to our Keto fried salmon, these colorful, nutrient-rich menu items are sure to entice eaters of all ages.
The best part? This plan, which includes some of our favorite test kitchen-approved recipes, will keep you under 20 grams of carbs per day.
And remember: You can always modify any of these recipes to better suit your family's preferences. Perhaps you have a little one who doesn't love salmon? Swap it for any flaky white fish you prefer. Flexibility is key.
Start your FREE trial
All family-friendly meal plans