Low-carb meal plans
With Diet Doctor Plus you'll have full access to our collection of keto and low-carb meal plans and meal-planner tool.
Are you curious and want to try low carb or keto, but feel insecure about how to do it? Do you want help to optimize your health or lose weight?
Here are two free weekly delicious meal plans that just work. And with a free Diet Doctor Plus membership trial you'll get instant access to over 100 customizable meal plans.
Member meal plans and time-saving planner tool
A free one-month membership trial is available, that gives you instant access to our amazing meal planner tool and tons of keto meal plans, including dairy-free and vegetarian version, meal plans adapted for intermittent fasting, quick-and-easy as well as budget keto meal plans.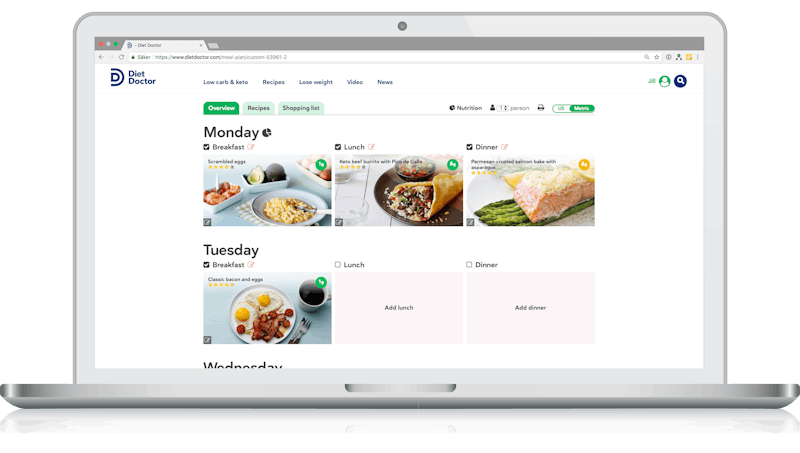 Meal plans include practical shopping lists. You can also tailor your own meal plans, using any of our 700+ low-carb recipes, and save them for later.
Try membership for free
Already a member? Log in
Free 2-week plans
Try out our popular low-carb meal plans without having to buy any special products, look at any ads or having to pay a single dollar.