Mexican-inspired keto and low carb recipes
low carb
lifestyle, you may think that Mexican and Tex-Mex cuisine, with its characteristic
tortillas
and
rice
, is no longer an option.
Fortunately, once you look past the
burritos
and the
tacos
, you'll discover that Mexican food is so much more than these high carb ingredients.
With the help of our tips, recipes and meal plans below, you will discover that Mexican and Tex-Mex food can be easily adapted to a keto and low carb diet. The best part? You won't lose any of the bold authentic flavors.
Several of the Mexican-inspired recipes featured in this collection were created by
Carina Cueva
and
Dr. Alberto Mendez
, experts in low carb and keto nutrition in Mexico.
They were adapted specifically for Diet Doctor by our very own low carb Mexican food recipe creator,
Kristina Wetter
.
What can I eat at Mexican restaurants on a keto diet?
If you'd prefer to eat out or get takeout tonight, there are plenty of keto and low carb friendly Mexican food options. Here are some tips for when choosing your dish: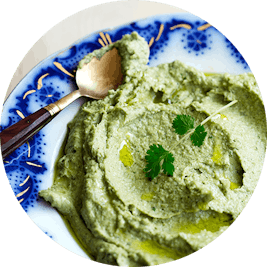 The simpler the better. Meat or seafood-based dishes that are grilled or cooked on a skillet are typically keto and low carb friendly.
Choose high flavor, low carb dips and seasonings. Salsa fresca (also known as "pico de gallo"), guacamole, sour cream, and shredded cheese are toppings that add tons of flavor without excess carbs.
If you don't know, ask! Some ingredients in salsas, moles, and quesos feature high-sugar fruits or use flour as a thickener. Make sure to check with the restaurant if you are unsure.
Hold the chips! Or you can bring your own like our keto cheese chips or low carb zucchini nacho chips. You can also dip low carb vegetables like celery, cucumbers, radishes, or jicama.
Don't get short-changed. Ask your waiter if you can substitute extra vegetables or a side salad to replace the rice or tortillas.
Our tortilla recipes
On a real Mexican table, you would never leave out traditional homemade tortillas. That is why we have created low carb versions.
Eat them on their own, as a bread replacement, or garnish them with savory toppings and fillings to create the most delicious low carb tacos, burritos and enchiladas:

Poultry recipes
Did you know that Mexicans are among the largest group of chicken eaters in the world? That is because chicken is one of the most versatile meats.
You can make everything from broths, to stews, to casseroles, and virtually every Mexican food craving imaginable! Here are some of our favorite chicken recipes: