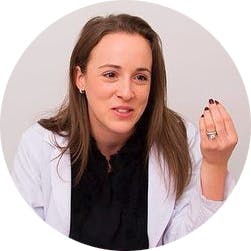 Carina Cueva is a nutritionist from Mexico. She started her career as a sports nutritionist, but it is when she shifted her focus to clinical nutrition that she truly felt she had found her passion, as well as her greatest opportunity to help people improve their lives.
As a high-resistance athlete herself, Carina came to realise early on in her life the instrumental role that nutrition plays in athletic performance. But it was only when she became involved in clinical nutrition that she realized how much more there was to know and understand about the topic – that food is not just about increasing performance but also has an extraordinary power to transform people's lives and health. She began working with people with chronic, degenerative diseases and even with terminal patients to improve their wellbeing in the final stages of their life.
Carina now works mostly with low-carbohydrate and low-glycemic nutrition, since she has found this to have the greatest impact in her patients.