Keto sauces
& other condiments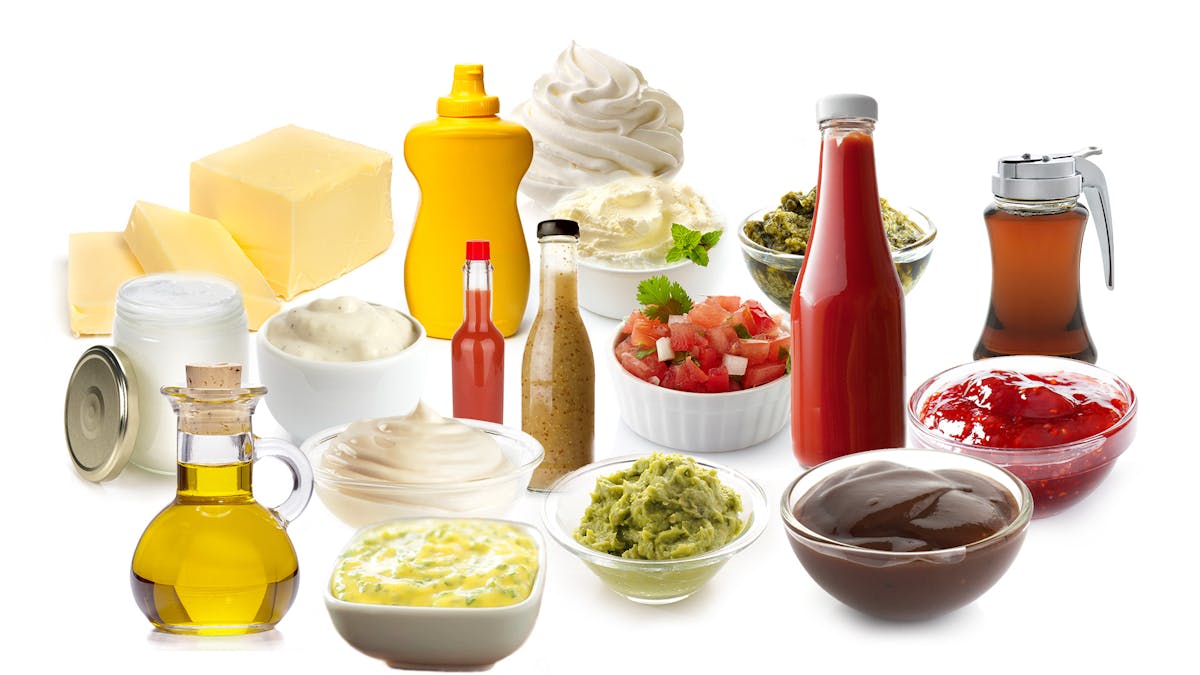 Sometimes the secret is in the sauce. Creamy dressings. Buttery blends. Our easy homemade condiments help make keto fun, flavorful, and filling.
Welcome natural fat1 and flavor-packed spices back into your kitchen with these sauces and added touches. You'll help keep hunger at bay and be ready to say 'no' to empty calories.
Check out our guide to low-carb fats and sauces to learn more about the carb content in popular store-bought items.
Popular now
Browse through our top-rated recipes and find out what's popular among our readers.

Latest
We add several new
keto recipes
every week. Here are our latest keto condiment recipes:
Butters
Sauces
Dips
Guide
More popular condiments
More keto recipes
About the recipes
All recipes are gluten-free, low carb and free from artificial sweeteners. Click any recipe image for full recipe and nutrition panel.
There's no reason to fear natural fat, saturated or otherwise. It's an old and failed theory that natural fat is anything but healthy, satiating and great food, full of vital fat-soluble nutrients.

Learn more ↩