5-ingredient keto recipes and meal plans
Forget about complicated recipes and long shopping lists — and say "hello" to our mouthwatering collection of quick and easy
keto meals
that will save you both time and money.
Using just a few ingredients, plus some of the basic pantry items, you will be amazed at how many delicious dishes you can make out of five ingredients – or less.
Healthy, easy, and delicious – just the way we like it!
We hope you'll enjoy this collection and we'll keep adding new recipes and meal plans continuously to make your low carb lifestyle as simple AND delicious as possible.
Basic keto staple ingredients
It might sound a bit sneaky, but we're not counting the most basic staple items, such as seasonings and olive oil, as ingredients in these recipes. If you're like us, you already have many of these products waiting in your refrigerator or pantry.
Keeping this in mind, with these recipes, you'll likely only need to buy five or less fresh ingredients, such as meat, eggs, dairy, and veggies — and then, you'll be able to get cooking.
Another tip is to stock your pantry with canned goods, such as tinned tomatoes and tuna. These are great convenience items. Also, make sure to fill your freezer with budget-friendly low carb vegetables and meats like ground beef, chicken, and fish so you don't have to shop as often. That way, you'll be able to make a broad variety of recipes any time, at the drop of a hat.
If you are into keto, you are likely a fan of butter — especially since it's more or less a staple item in every keto household. And so, with these recipes, we'll also count on you having a stash of butter or ghee at home.
Top 8 must-have seasonings
Salt: Preferably unrefined salt, such as sea salt or Himalayan salt, this staple seasoning contains minerals that will help prevent against keto-flu side effects.
Black pepper: To up the taste of any savory meal, we recommend adding black pepper. Either purchase already ground pepper or a pepper mill with peppercorns for a tasty, professional final touch before serving.
Garlic powder: For a punch of flavor, we recommend always having garlic powder in your cupboard.
Onion powder: This spice offers a lot of flavor but with a minimal amount of carbs.
Chili powder: Like it super hot or with just a little bit of heat? Check the label for how hot it is and buy according to your preference.
Italian seasoning: Great for use in salad dressings or in chicken and fish dishes.
Tex-Mex seasoning: Use it to season your ground meat for tacos, casseroles, or slow-cooked meat.
Curry powder: Aromatic and colorful. Pairs perfectly with chicken and vegetarian dishes.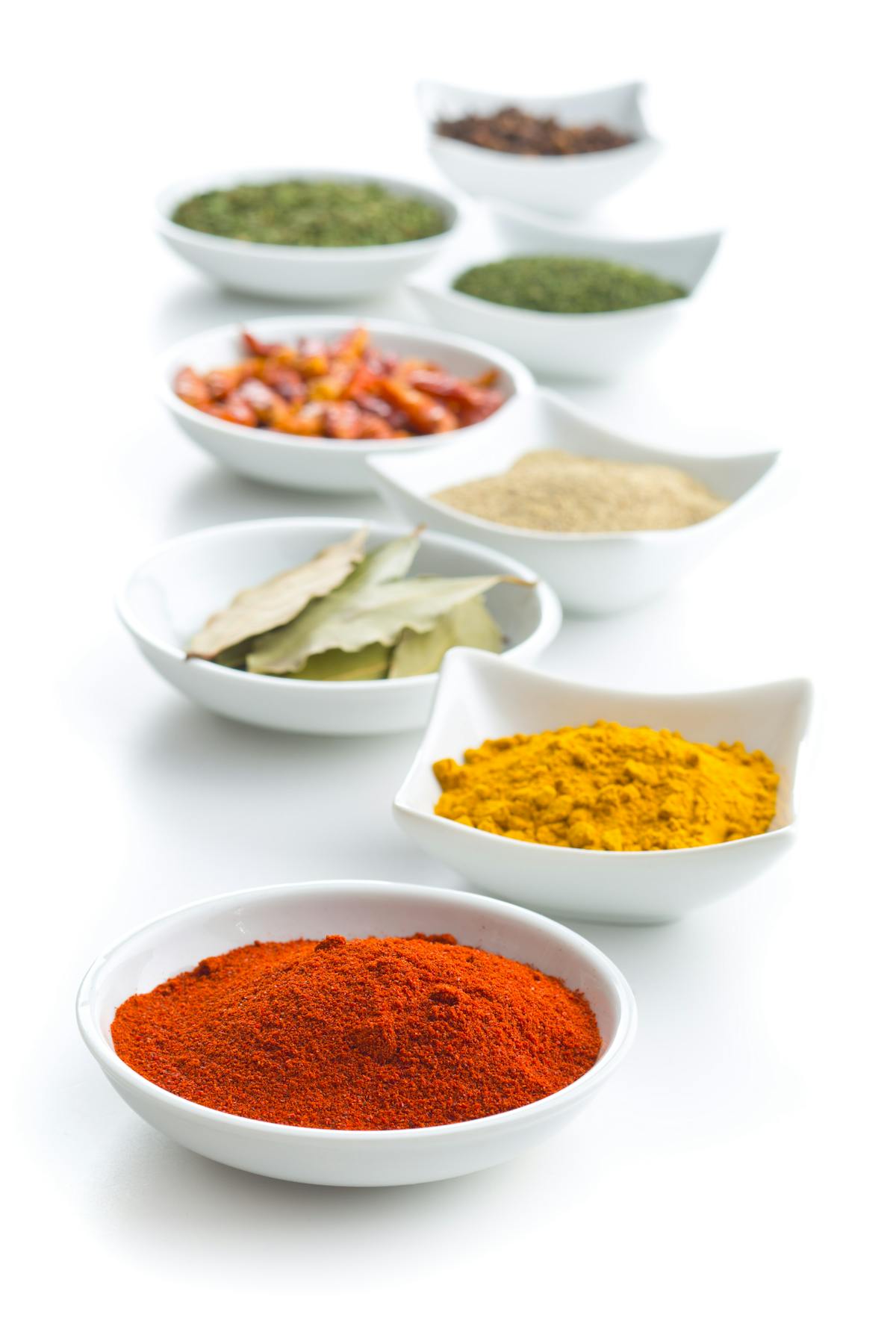 Pantry
Olive oil: A must-have when making your at-home keto staples, such as mayonnaise. Pro tip: Extra virgin olive oil has even more taste and is a healthy, tasty fat source to drizzle on top of your salads and other dishes.
Vinegar: Great for salads and to add acidity to meals, vinegar is one of those items that's a no-brainer to have at home. You could use your favorite kind, whether that's apple cider vinegar, white wine vinegar, or balsamic.