Low-carb and keto recipes for Mother's Day
Spoil your mother, your children's mother, mother-in-law or any great mom in your life with a delicious Mother's Day menu. We've asked our recipe collaborators to share some special recipes for this special occasion, and to tell us a bit about how Mother's Day looks like in their home. Furthermore, below you can find our vast selection of recipes that will make any mother feel super special.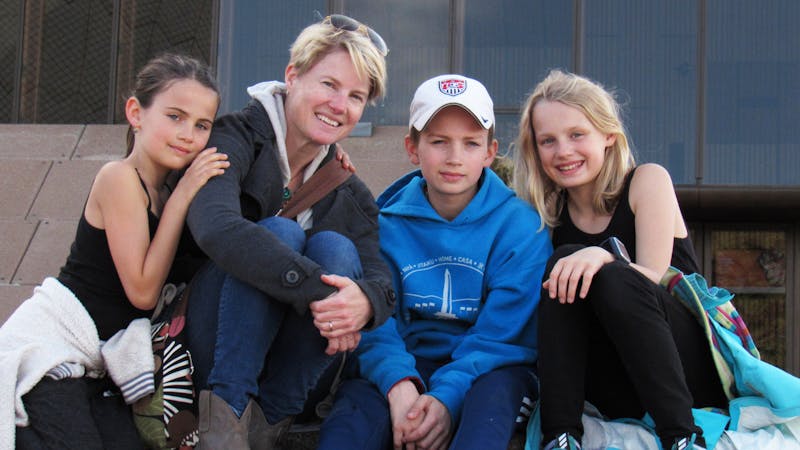 Carolyn Ketchum:
What is so special about Mother's Day? It may be a Hallmark holiday but as a mother myself, I love the idea. A day for everyone to take a moment and stop to appreciate all that their mothers do for them. Because let's face it, kids tend to take their parents for granted.
And it's only when we become parents ourselves that we truly understand just how much work it really is. We appreciate our own parents on a whole new level.
But our kids do have wonderful intentions and kind hearts, and the more we can encourage and foster that, the better. The other day I came home from a run to find my youngest getting out bowls and various ingredients, stating that she intended to make me a keto cheesecake. At 9 years old, she's helped me in the kitchen but she's never attempted to make anything on her own. I gently dissuaded her from that notion, since cheesecake takes quite a bit of experience to make properly.
We found her an easier recipe and I guided her on how to bake it properly. It was hard not to take over and just do it myself, to avoid the mess and chaos she would inevitably create. But it was a wonderful learning experience for her and although the mini muffins weren't perfect, they were absolutely delicious. All the more because they were made with love.
Cooking and baking together isn't something we get a chance to do very often. When I am working on recipes for my blog or my cookbooks, I have to be focused and meticulous, so I can't have little hands in the mix. It takes a special occasion, such as Mother's Day, for me to let them take over. Maybe this Mother's Day, I will step out of the kitchen entirely and hand them these recipes to play with. I don't expect any sort of perfect dish. If my omelet turns out more like scrambled eggs, I'd still eat it with love in my heart.
And every child should learn how to make an omelet. That's a skill that will serve them well in life!
A proper Mother's Day should also include dessert, because Mom deserves a sweet treat. Panna cotta is perfect, as it's simple to prepare and so rich and creamy. Top with a fresh strawberry rhubarb sauce to offset the rich cream. It's absolutely delectable!
Carolyn's Mother's Day recipes
---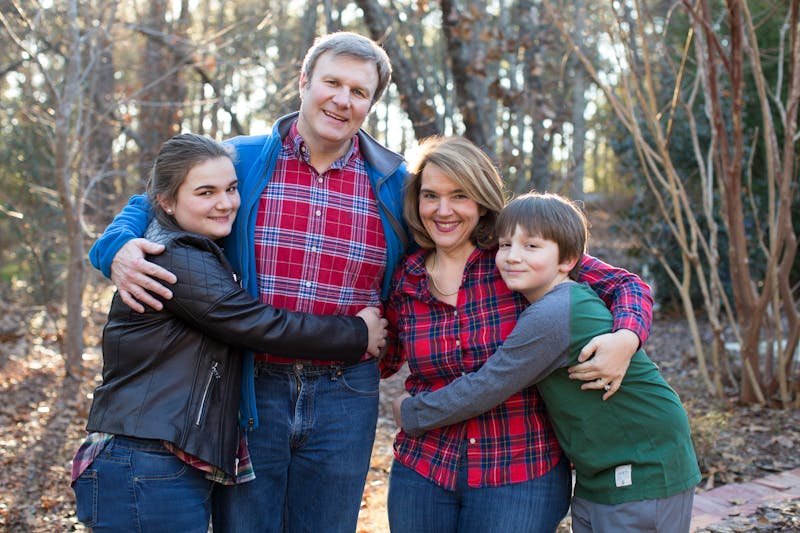 Kristie Sullivan:
"Enjoy them! They don't stay little long! You're going to miss this!" So said the middle-aged woman to me in the store.
My children were in preschool. One was screaming and crying over something he couldn't have and the other was climbing in and out of the grocery cart. I was tired from no sleep, picking up a prescription for an ear infection, looking for something suitable for dinner, and trying to respond to work emails I'd missed. She told me to enjoy them?
I was also that mom working full-time, yet getting them to violin lessons, golf lessons, swim team, tae kwon do, robotics and any other activity we managed to squeeze into the calendar. I paid my dues serving as a PTA Officer for five different years in two different schools. Those were long days, but looking back they were the best days even when I was too tired to notice.
A decade later, I'm now one of these women looking longingly and lovingly at the toddler having a meltdown in public. My teens are harder to like some days and much less likely to cuddle with their rolling eyes and frequent exasperated, "Mom!" calls. There will be no handprint or footprint crafts waiting for me Mother's Day morning as in the past. And I'm okay with that. At each stage, I'm learning how to enjoy them differently. Their work now is to tell me that they don't need me as they look over their shoulders to make sure I'm there. And they know that I will be. I wouldn't miss this. I'm going to enjoy them!
We're also going to enjoy Keto chicken à la queen, which I'm looking forward to serving to my special Mother along with the Low-carb Key lime pie with meringue crust!
Kristie's Mother's Day recipes
---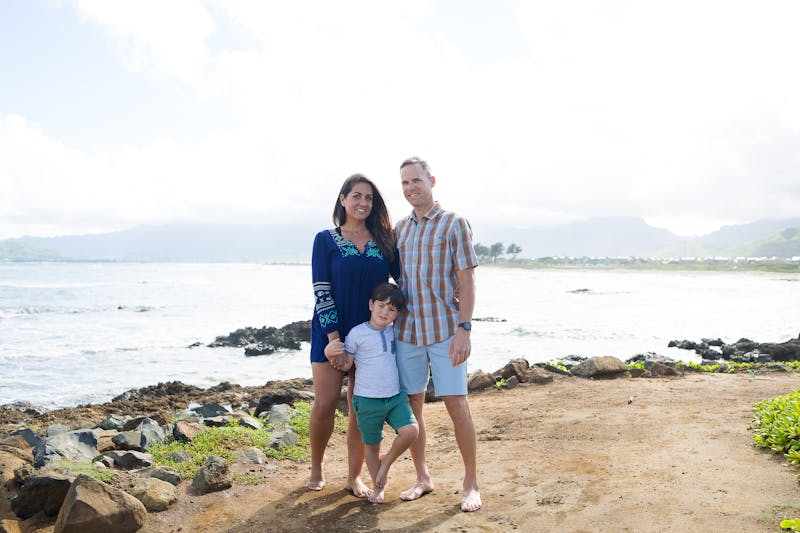 Cristina Curp:
Becoming a mother changed everything for me. This tiny human I now lived for was the reason I changed my life and my diet. All of a sudden, I had the urge to be the best version of myself. Not only to show up for my child every day but to lead my example! Now my baby is a big boy, six years old, with a passion for cycling, karate and basketball. He loves to cook with me too! Jack talks about food as fuel and understands that the food we put in your body has a lot to do with how we feel and how healthy we are.
For Mother's Day the boys like to spoil me. They start by making breakfast, something simple but delicious before we head out for a hike. Delicious food is a part of our celebration, but no the center of it. We like to focus on activities and adventures we do together as a family. We will pack bacon bars, nuts and water and head out as a family to do a 3 to 5 mile nature walk and hike. Justin, my husband always brings a backpack to carry our snacks and water, we get Jack, our son and Bruce our doggy ready to go. Driving with the windows down, listening to music we drive the 45 minutes to the trail head.
Hikes have become a family tradition. We live in Virginia now, which has some decent hikes, but most of Jack's memories are from our time in Hawaii. Needless to say the hiking on O'ahu was epic. Getting muddy and sweaty on trails is our happy place. If the hike ends with a waterfall or stream even better.
As we drive home in the afternoon Bruce and Jack always fall asleep in the back seat. It's a peaceful drive while my husband and I enjoy quiet conversation. When we get home we all wash up and I make a quick dinner so we can snuggle up on the couch to watch a movie together. All four of us snuggled up is the best way to end day. As I look at my little family, my heart fills with gratitude as the amazing humans (and doggy) I get to share my life with.
Cristina's Mother's Day recipes
---
Create your own Mother's Day menu
What better way to introduce a skeptic mom to your way of eating, than to serve a buffet of delicious low-carb foods? Or maybe it's your mother who is eating low carb or keto? Either way, we believe the recipes we've selected would be perfect for this occasion.
No matter if you're planning a simple breakfast, a luxurious brunch or a festive dinner with a surprise dessert on the side, this foolproof selection will satisfy the most important moms in your life — and make every family member secretly wish they could be your mom for a day to get such a royal treatment.
Happy Mother's Day to all the fantastic moms out there, we wish you a tasty day with all your loved ones.
Breakfast & brunch
Dessert