Low-carb meal plans
Family friendly
Low-carb for children, is that really a thing? Remember, low-carb is all about eating "real food", regardless of age. However, for most growing children there is no need to eat a strict low-carb diet. So feel free to complete their meals with some colorful vegetables and surprise them with some nuts and fruits for dessert.
Not yet a member?
A free one-month membership trial
is available, that gives you instant access to our amazing meal planner tool and tons of low-carb meal plans, including dairy-free and vegetarian version, meal plans adapted for intermittent fasting, quick-and-easy as well as budget keto meal plans.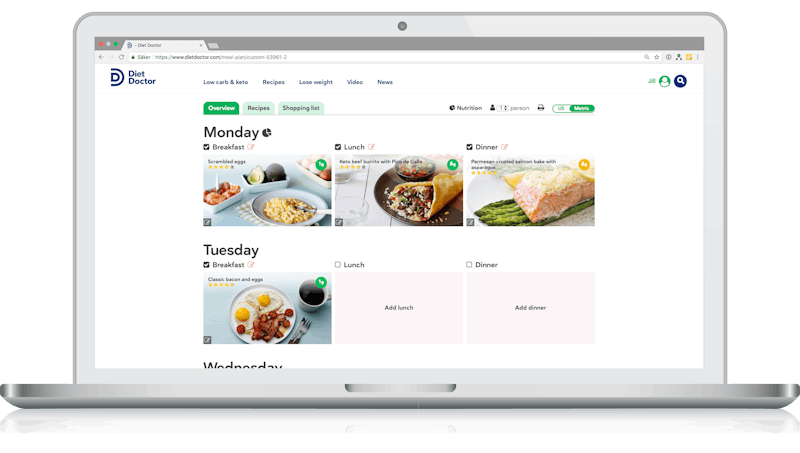 Meal plans include practical shopping lists. You can also tailor your own meal plans, using any of our 300+ keto recipes, and save them for later.
Try membership for free
Already a member? Log in