Best keto recipes for Mother's Day
There are lots of ways to honor the favorite mothers in your life, but creating and potentially sharing a meal together is something that you both can enjoy. Is your special mom living in the same house? Then it's easy to pamper her with a celebratory meal. In the time of Covid-19, however, maybe you cannot sit down with mom to eat, but you can perhaps drop off some special food to show her love and attention. Either way, make sure she's doesn't have to do the dishes!
We've put together a collection of low carb and keto brunch and dinner ideas, and tossed in a couple of celebratory touches you might add to show just how much she means to you.

Mother's Day brunch
How to start her day off with a smile
Tapas brunch
Most mothers would appreciate a simple dish like keto breakfast tapas. Tapas provide a variety of options, so you can use ingredients she loves and that you already have on hand.

Even little fingers can help to create breakfast tapas, and there's minimal clean-up which is another bonus for everyone.

Warm low carb porridge
If your favorite mom might enjoy a warm porridge, surprise her with Judy's fabulous low carb oatmeal. Not only is it quick and easy, but it's also dairy-free. The recipe makes only one serving, but it can easily be scaled up to make as many servings as you need.

Frittatas
Enjoy a leisurely morning to celebrate Mother's Day, and still create a more hardy meal. A frittata, baked casserole, or quiche is a perfect way to do that, especially if you make the recipe the day before and bake or warm it the following day. While breakfast bakes, you can spend time with mom.

These baked recipes are pretty easy to customize, so feel free to change the meats and veggies as you want.

Baked eggs frittata
One of our favorites is the Low carb baked eggs frittata. These baked eggs can be seasoned to mom's favorite tastes and can be made with ground beef, lamb, pork or chicken.

Bacon omelet
Who doesn't love crispy bacon and eggs? Try our Keto baked bacon omelet recipe. Easy and delicious!

Fresh spinach frittata
One of our favorite vegetarian options for brunch is this Frittata with fresh spinach. Feel free to add your mother's favorite vegetables to make the meal more special.

Goat cheese and mushrooms
If you're a novice in the kitchen, try the Keto goat cheese and mushroom frittata, which includes a video so that you can learn how to make it and surprise mom with your culinary efforts.


DD+ MEMBERSHIP
Best Mother's Day gifts
How to celebrate mom when the dishes are cleared
Once the menu is set, consider small things you might do to make the day even more special. Gifts aren't usually necessary, especially if you can find ways to make the day feel more special by giving her your time and attention.
Add freshly cut flowers from the yard. A bouquet of wildflowers or cuttings from whatever is in bloom, brings a bit of the outside in. Even greenery cut from a shrub and added to an old jar can bring a smile to mom's face.
Create a playlist of music with her favorite tunes or include songs that remind you of her. Play the music while you eat or use it to play a fun game of name that tune.
Be creative and write a song, a poem, or create a skit to make her laugh.
Do household chore such as washing dishes, vacuuming, or washing and folding a load of laundry.
Play a board game or card game as a family. And let mom win!
Spend time swapping stories of your favorite time spent with her. Whether it's a funny story or something more sentimental, mom will appreciate knowing she is remembered.
Try dining al fresco! This is typically the time of year when the weather is mild and pleasant and the bugs haven't yet come out to menace us. A porch, patio, or picnic table can get everyone out of the house. The fresh air is a treat and you just might get a boost of vitamin D along the way. Try one of our favorite picnic recipes below or find even more picnic tips here.
Mother's Day dinner
Keto recipes that the whole family will love
Crispy chicken and mash
For dinner celebrate mom with Keto lemon baked chicken thighs with cauliflower mash. It's a complete meal that won't keep you in the kitchen for hours.

Keto meat pie
Or, you can become her favorite by making a delicious Keto meat pie. There's even a video to help you to know exactly what to do.

Cheesy chicken
This warm and comforting chicken recipe, isn't only delicious but also completely keto. Mom will love Keto cheesy chicken spaghetti squash recipe, and she'll want you to make it again.

BBQ burgers
If the weather cooperates, you can also treat mom, by getting out of the kitchen and cooking dinner on the grill. These classic grilled Bacon-wrapped keto burgers will be a hit with all of the family.

Surf and turf skewers
While you're out at the grill, try these  Proscuitto-wrapped salmon skewers . They look fancier but they are easy to make. The prosciutto keeps the salmon moist, and somehow anything cooked on a stick over an open fire just tastes better.

Go international
Does the mother you're celebrating have a special affinity for international flavors? While you may not be able to whisk her off to another country, you can surprise her with ethnic foods for Mother's Day!
Mexican style
Among our most popular Mexican recipes are the Keto tortilla with ground beef and salsa. Family members with varying tastes can pick and choose their own toppings such as guacamole, sour cream, cheese or fresh cilantro.

Asian flavors
For an Asian flavor, try the Keto asian chicken with peanut coleslaw.  The textures blend and complement the flavors to make this a super fresh tasting salad that's also highly satisfying.

Mediterranean casserole
Can't whisk her away to a Greek isle? Bring the Mediterranean to mom with our Keto pesto chicken casserole with feta cheese and olives. It's surprisingly easy to make. If feta is too strong for your tastes, goat cheese makes a great substitute in this dish.

Mother's Day desserts
A keto or low carb dessert is another way to show love and appreciation and to linger together a bit longer at the table
Tres leches cake
If you need a dessert that makes several servings, try our updated keto version of the popular Keto tres leche cake. Use a microwave to make the cake layer much more quickly than baking it in a conventional oven.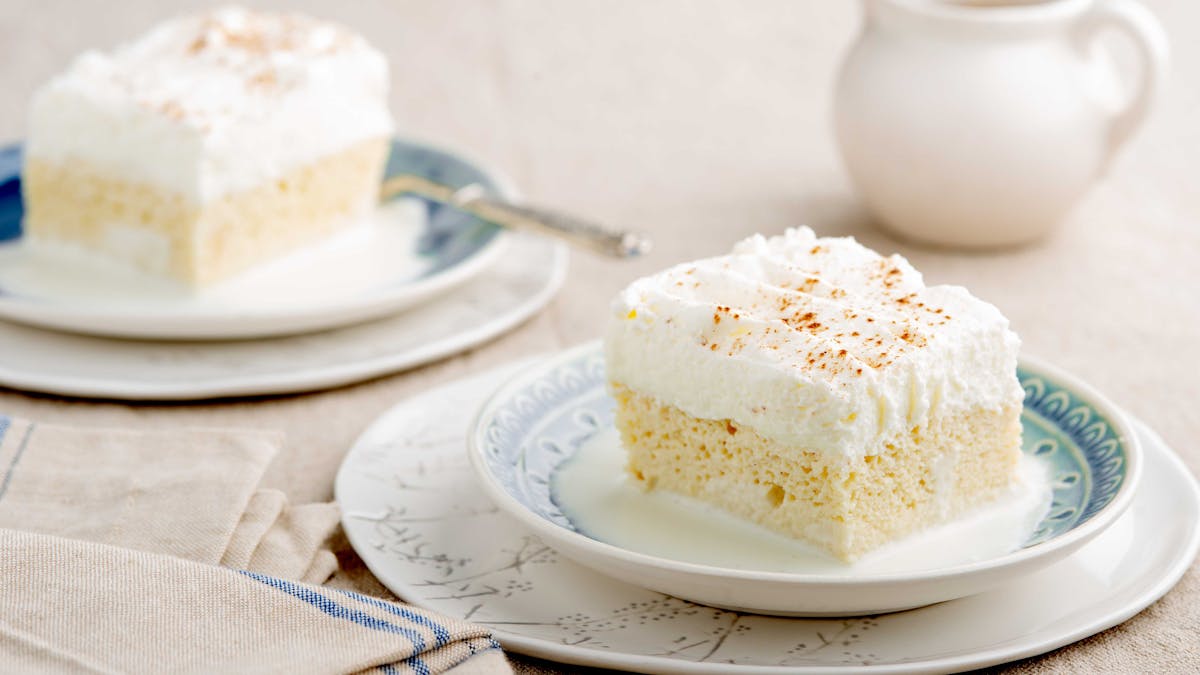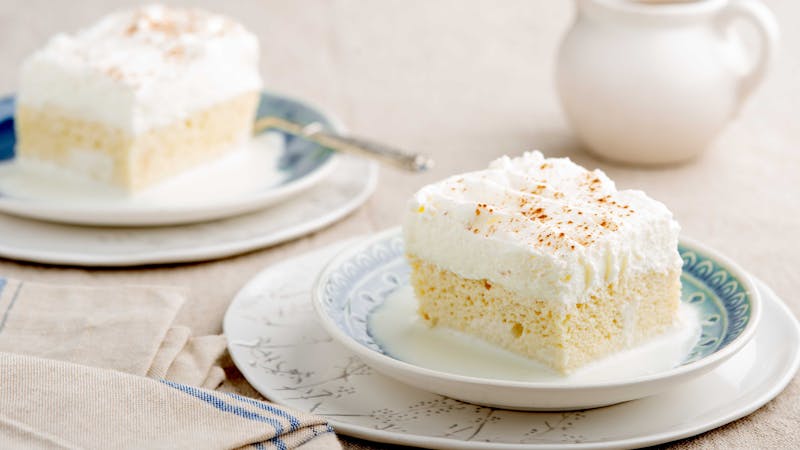 Keto tres leches cake
Key lime pie
If you have more time, make this popular the Low carb key lime pie with meringue crust. You'll bake the meringue crust and then let it cool completely while adding the cooled key lime curd-based filling. You'll want to make it ahead of time or early in the morning while mom sleeps in.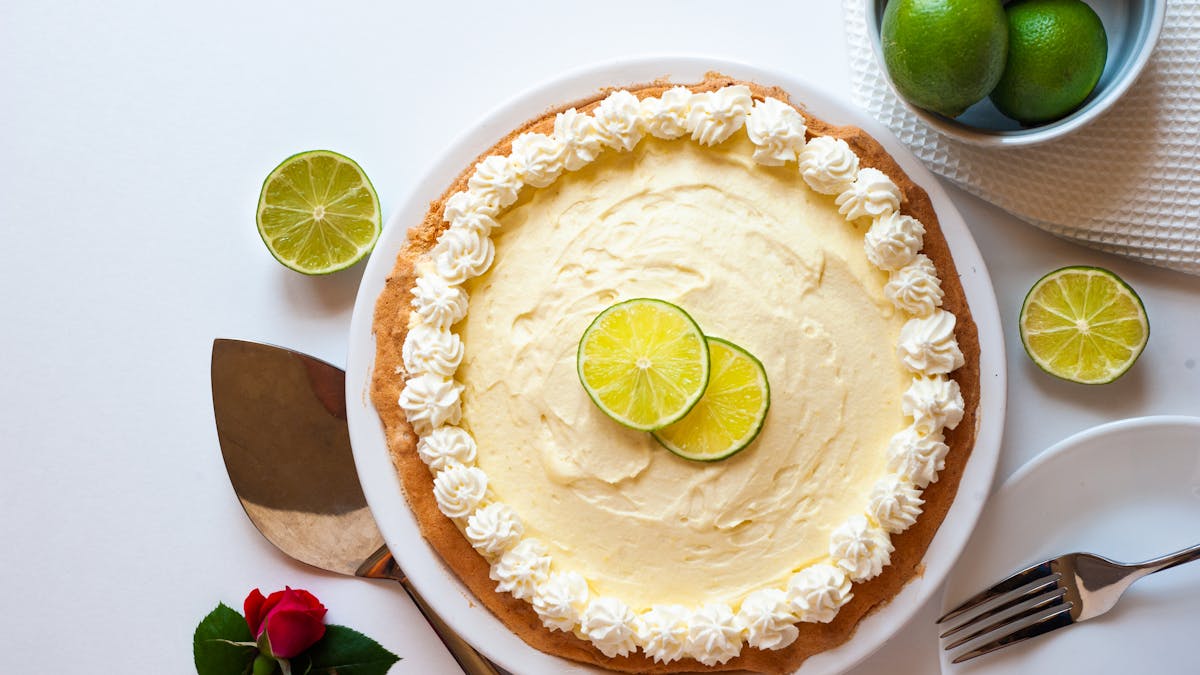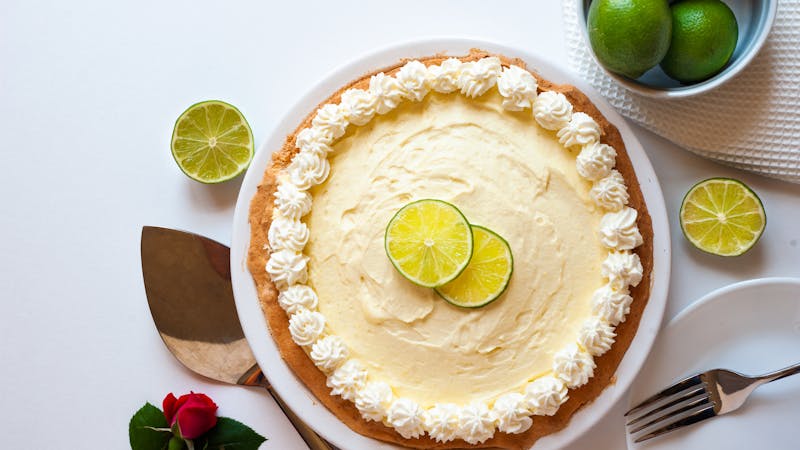 Low carb Key lime pie with meringue crust
Strawberry and vanilla wraps
Another treat everyone can enjoy is the Low carb vanilla and strawberry dessert wraps. You make the wraps and the filling in advance and then assemble the wraps just before serving. This is a fun recipe to make as a family, letting each person add what they like such as low carb chocolate chips, chopped nuts, or a variety of fresh berries.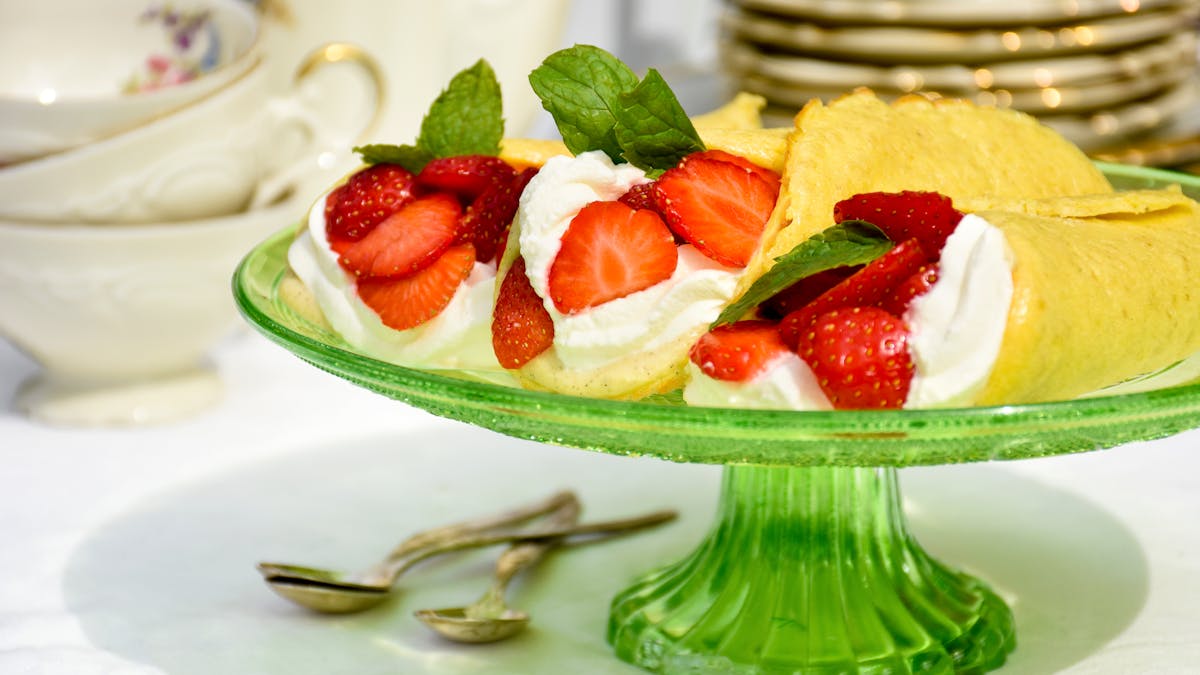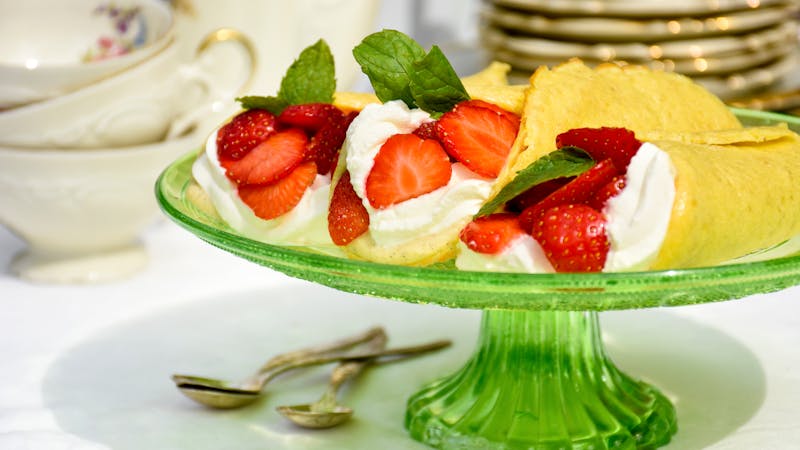 Low carb vanilla and strawberry dessert wraps
Mother's Day gifts during quarantine
Treasuring moms across the miles
If you can't be with your mom this Mother's day,  here's some additional ideas to celebrate her:
Make and send a homemade card. Whether it's a handprint, fingerprint, or lopsided hearts, the mother who raised you will value the extra effort.
Print a favorite photo of the mom you're celebrating. The photo might include her with children or grandchildren. Use an online printing service and have the photo sent directly to her.
Set up a video call and surprise her with a song or poem you created just for her.
Send her a gift card to her favorite shop or restaurant.
Have flowers or a meal delivered that lets her know you're thinking of her even if you can't be together.
Simple, thoughtful gifts that don't require a lot of money are often the most highly treasured. Of all the gifts you can give, what moms really want is time with you.
Diet Doctor wishes all of our mothers a very happy, and healthy, Mother's Day.

DD+ MEMBERSHIP