Keto fats and sauces – the best and the worst
What are the best and the worst fats and sauces on a keto diet? It's an important question as a keto low-carb diet needs to be high in fat to be sustainable (here's why).
Fortunately, there are tons of great options, plus some not-so-good ones. For more details, please check out this visual guide. The lower-carb (i.e. keto) options are to the left: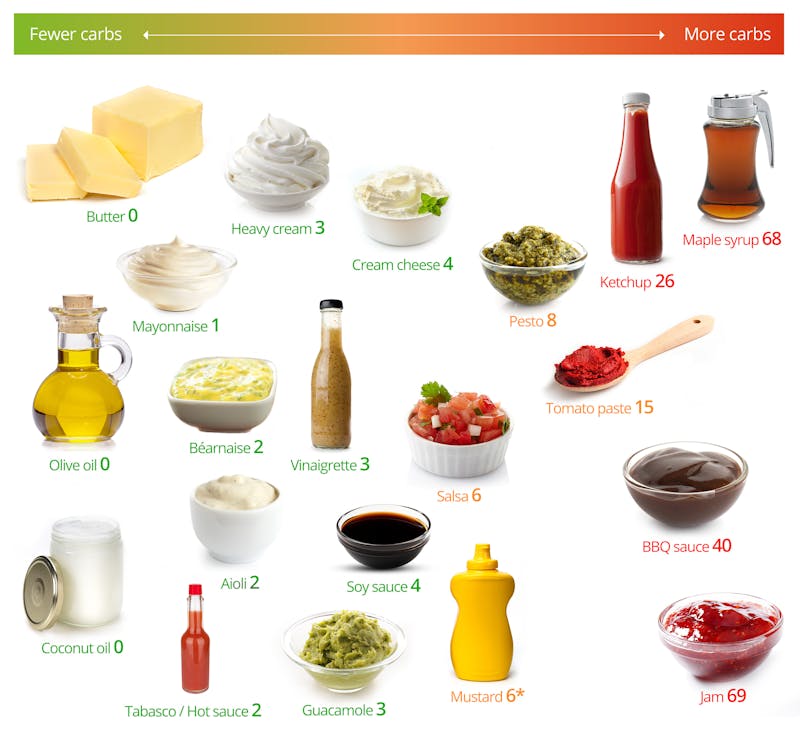 The numbers represent grams of net carbs per 100 gram (3½ ounces).1 The green foods contain less than 5 percent carbs – a good basic rule of thumb for a keto low-carb diet.
Note: these are general numbers so please keep in mind that they may vary between different brands. To be on the safe side, read the nutrition facts label on the back.
Mustard vs. ketchup
Should you choose mustard or ketchup on a keto diet?
Well, ketchup generally contains a lot more carbs than mustard does, but some kinds of mustard also have a lot of sugar added, so choose sugar-free mustard, like for example Dijon. Check the nutrition facts to make sure.
BBQ issues
Please note that store-bought BBQ sauce is loaded with sugar. Those glazed ribs may look nice, but there's quite a load of sugar on them. Remove to stay low carb. Or decide to eat anyway, knowing what you're doing.
How to eat more fat
Fat is filling, and an amazing flavor enhancer. But how do you get enough of it in your diet? And how much fat should you really eat? Hint: enough to feel satisfied and not hungry.
Detailed list and recipes for keto fats & sauces
Below is a detailed list of carbs in fats and keto sauces. The number is net carbs per 100 gram (3½ ounces).
Do you want to make your own keto sauce, or use fat? Follow the links for awesome recipes.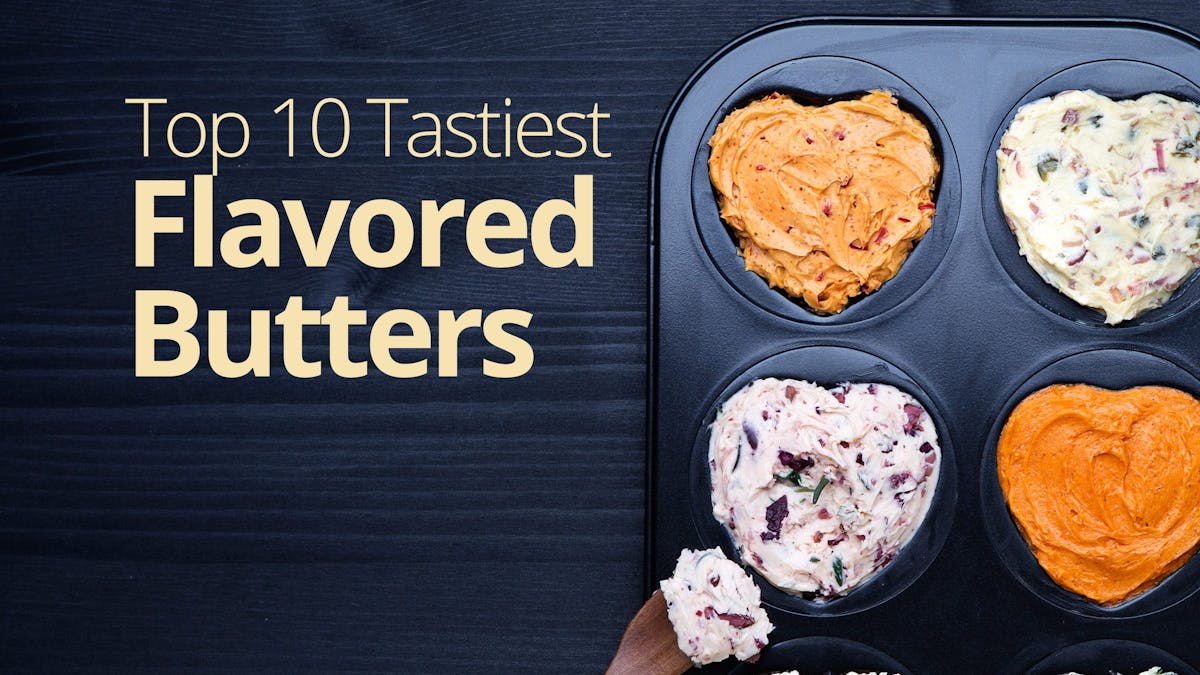 Butter 0
Coconut oil 0
Vinaigrette 0
Mayonnaise 1
Béarnaise sauce 2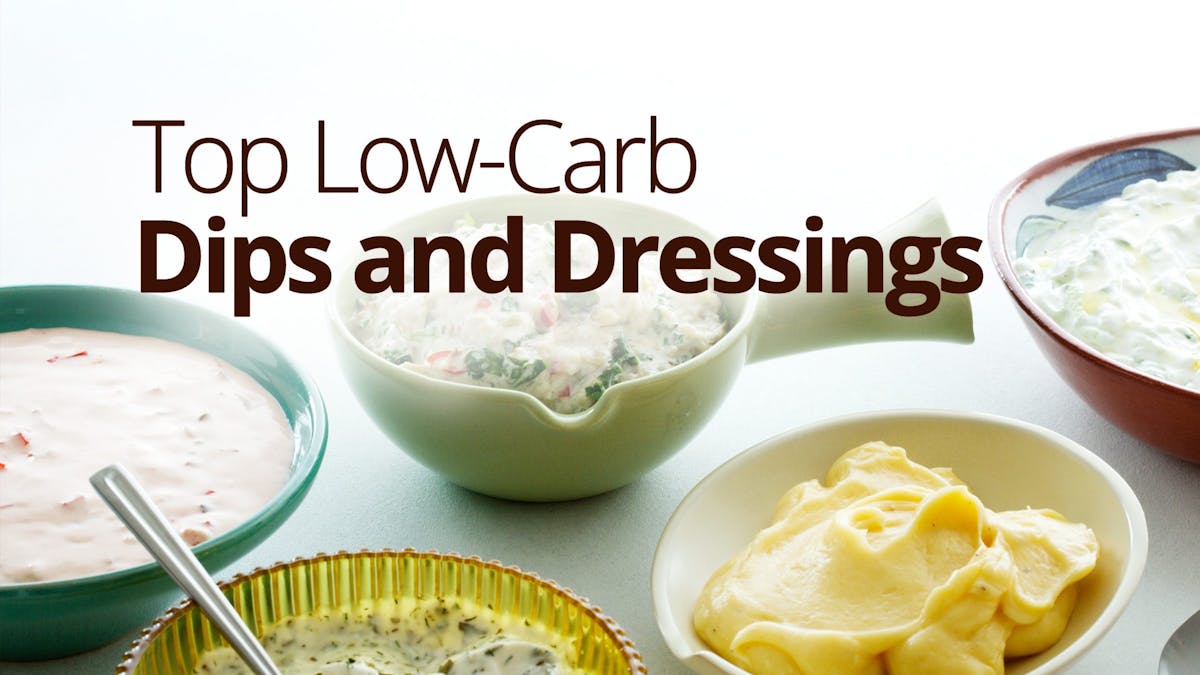 Hollandaise sauce 2
Ranch dip 2
Aioli 2
Mustard 2
Guacamole 3
Thousand islands dressing 3
Heavy cream 3
Soy sauce 4
Blue-cheese dressing 4
Salsa 6
Pesto 8
Tomato paste 15
Sauces
Butters
Similar keto guides
Meal plans
Net carbs = digestible carbs, i.e. total carbs minus fiber. ↩