What's for dinner? Here's an inspiring keto meal idea generator to help you decide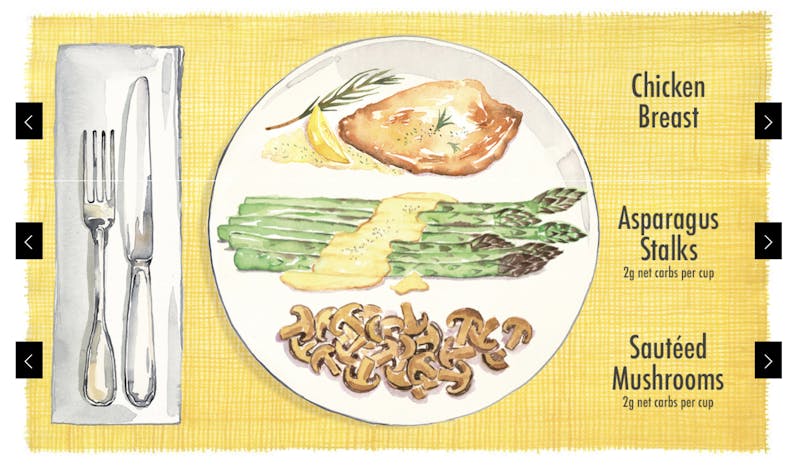 Whether you're new to low-carb or keto diets or you have lots of experience eating meals with few or no carbs, deciding what to have for lunch or dinner—day after day, night after night—is always a challenge.
Here to help is a terrific tool that provides thousands of healthful meal ideas. Just flip through the parts of the plate until you find a combination that suits your tastes tonight—then try a different one tomorrow! Once you've built your plate, you can click on the pictures for a really basic recipe.
Jenni Calihan at Eat the Butter, along with Adele Hite MPH RD, have created this easy-to-use meal idea generator to make deciding what's for dinner fun instead of frustrating.
If you'd like the book version for your kitchen counter—or to share with friends and family who might appreciate an introduction to low-carb plates—click through to purchase Dinner Plans (US only for now)!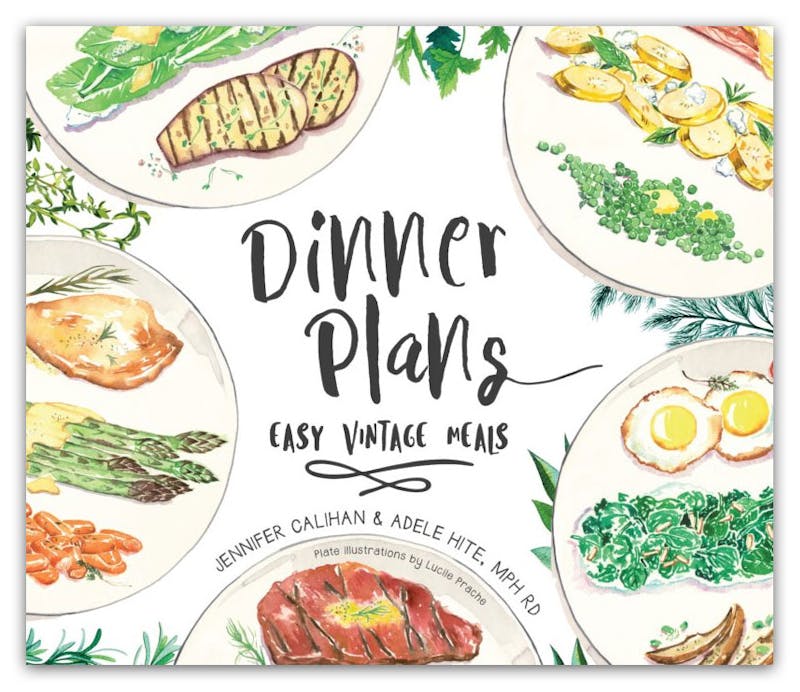 More keto inspiration
Latest keto meal plans
DD+ MEMBERSHIP
Welcome to the seventh week of the Diabetes Program! How does it feel? Have you noticed a significant difference in your well-being since the first week? Do you have more energy and improved concentration, or are you happier? Perhaps your loved ones have noticed some of your health improvements?
As with last week, this week offers some new and exciting recipes, such as our popular keto Thai fish curry and an easy Fajita sheet pan with chicken. You'll also see some old favorites returning, like the Garlic steak bite salad and Bacon burger casserole. Yum!
---
It's week eight of The Diabetes Program, and we are really getting close to the finish line. Well done!
We have some fantastic meals lined up for you this week to celebrate your progress thus far. We begin the week with one of our favorites, Keto crispy chicken with an incredible dijon dressing. You'll also get to sink your teeth into a delicious zucchini lasagna and a super easy oven-baked fish dish with flavors from Italy.
---
Are you ready for the most delicious week of weight loss? Try intermittent fasting with Australian keto recipe developer Aaron Day! Eight new recipes tailored for healthy weight loss will keep you under 12 grams of net carbs and over 85 grams of protein a day on average. If you'd like to add extra protein during eating hours, you can include healthy snacks like cold cuts, cheese, or Greek yogurt with raspberries in your diet. For more healthy snack ideas, check out our list of 21 best high protein snacks.
Mon

Tue

Wed

Thu

Fri

Sat

Sun
---
This free meal plan will get you started with seven days of low carb and keto meals that come to less than 20 grams of net carbs per day. These satiating meals include some of Diet Doctor's most popular dishes, such as: 4-ingredient chicken parmesan, Bacon-wrapped keto burgers, and Asian keto stir-fry with broccoli.
We also like to make things easy — your dinner will double as the next day's lunch, so there's less cooking and more time to do other things you enjoy!
If there's anything on this plan you'd rather skip or swap, you can sign up for our membership to customize it (and any of our other 200+ meal plans) or create a personalized plan with meals you love.
---
This exclusive keto meal plan was developed in collaboration with Libby Jenkinson, founder of Ditch the Carbs. Libby, a former pharmacist, has dedicated her life to educating the world about low carb living.
Her real-food keto recipes are family-friendly, include easy-to-find ingredients, and are ready to eat in minutes. This keto meal plan will keep you below 15 grams of carbs on average each day.
Enjoy quick and hearty breakfast recipes such as: Keto breakfast wrap, 1-minute keto mug muffins, and Keto egg casserole with zucchini and ham.
Lunches and dinners include: Weeknight keto chili bake, Avocado bacon chicken bun-less burger, Meatloaf muffins, Quick keto curry bowl, and Steak with low carb mushroom sauce.
Start losing weight today with this keto meal plan by Ditch the Carbs and Diet Doctor!
---
More