What's for dinner? Here's an inspiring keto meal idea generator to help you decide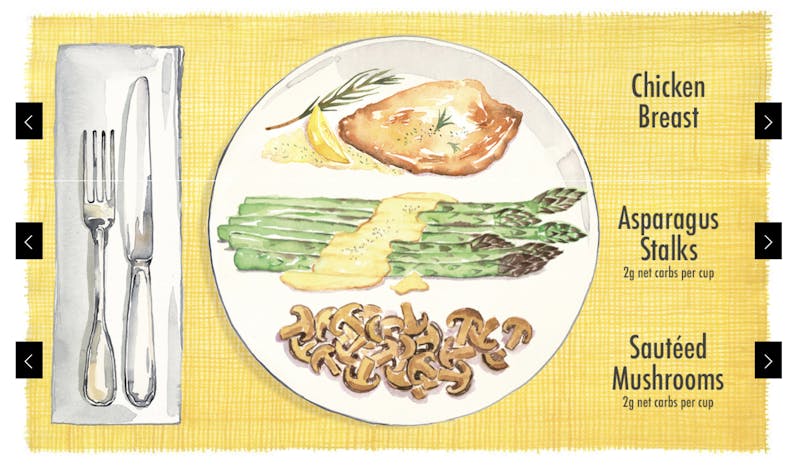 Whether you're new to low-carb or keto diets or you have lots of experience eating meals with few or no carbs, deciding what to have for lunch or dinner—day after day, night after night—is always a challenge.
Here to help is a terrific tool that provides thousands of healthful meal ideas. Just flip through the parts of the plate until you find a combination that suits your tastes tonight—then try a different one tomorrow! Once you've built your plate, you can click on the pictures for a really basic recipe.
Jenni Calihan at Eat the Butter, along with Adele Hite MPH RD, have created this easy-to-use meal idea generator to make deciding what's for dinner fun instead of frustrating.
If you'd like the book version for your kitchen counter—or to share with friends and family who might appreciate an introduction to low-carb plates—click through to purchase Dinner Plans (US only for now)!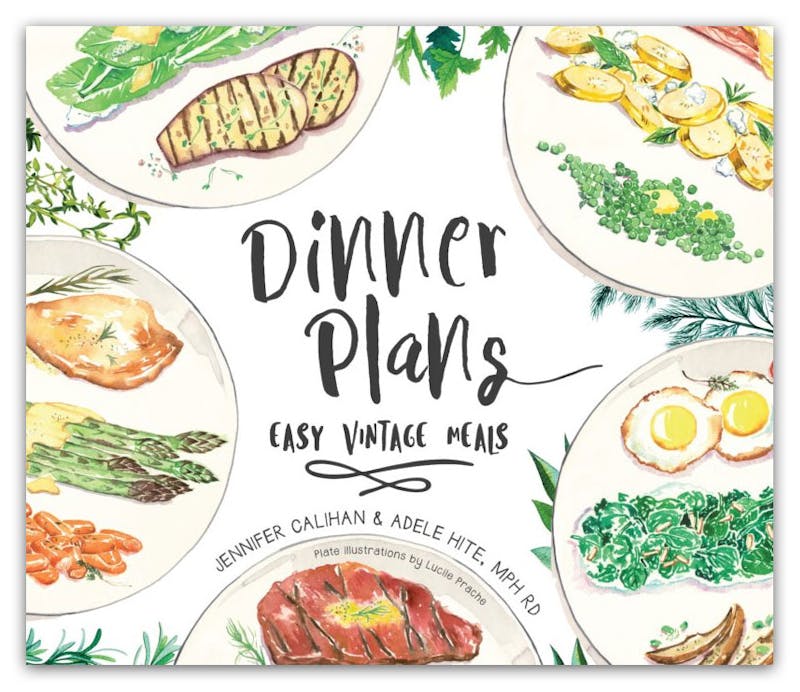 More keto inspiration
Latest keto meal plans
Cruciferous vegetables, also known as brassicas and "cole crops", such as broccoli, cauliflower, cabbage and Brussels sprouts, are truly a low-carber's best friend! They are the perfect replacement for starchy ingredients such as potatoes, rice and pasta. You can turn them into everything from mash to pizza crusts – true keto magic! Did we mention that most of them are super cheap, environmentally friendly and packed with nutrients, too?
This quick and easy meal plan keeps you below 19 net carbs per day. Enjoy meals such as our popular Keto Brussels sprouts and hamburger gratin and Italian keto chicken parmesan with cabbage pasta.
For simplicity start by making Keto egg muffins for the week's coming breakfasts to save precious time each morning. Vary the ingredients to your liking. On the weekend you will indulge in luxurious Keto eggs benedict on avocado and round off the week with a tasty turkey plate.
---
Do you like skipping breakfast? No way?! If you'd rather not fast until lunch and find breakfast is your favorite meal of the day, this meal plan is perfect for you.
Kick off the day with delicious keto French toast, an Italian-inspired omelet, and trendy chaffles. There's also keto porridge, baked avocado eggs and good old bacon and eggs. Enjoy each morning meal with water and a cup of freshly brewed coffee or tea, with or without a splash of heavy whipping cream.
This ketogenic meal plan will keep you below 20 g of net carbs per day.
---
Is chicken your favorite meat? Well, we've got the meal plan just for you. Get ready for crispy chicken wings, quesadillas, tacos, Italian-flavored casseroles, and Indian butter chicken. We even have a pizza crust made of ground chicken. And no chicken meal plan is complete without eggs, right? They're the perfect way to kick off your keto day. With choices like this, there's no risk you'll ever get bored.
For extra variation, though, we did provide a couple of vegetarian meals. And, if you want, you can replace the ground chicken, breast, or thighs with turkey or any other meat of preference.
This meal plan is ketogenic and will keep you below 19 net carbs per day.
---
As the days grow short and dark, and the cold winter air descends, the time for a selection of warming, hearty keto classics arrives. At least in the Northern Hemisphere, when the barbecue is away until the spring, a collection of rustic, filling, comfort meals fits the bill. Think of these dishes like the food equivalent of the Danish "hygge" - that feeling of cosy, cocooning contentment. Put on the big sweater, the fluffy socks, and get cooking.
This meal plan will keep you under 18 g carbs per day and is tailored for intermittent fasting (16:8). But feel free to add breakfasts using the meal planner tool.
---
Enjoy this ketolicious week of quick and easy meals that will free up oodles of cooking time without giving up on either taste or healthiness. The meal plan keeps you under 16 grams of carbs per day.
A good investment is take Sunday afternoon or Monday morning to prepare the quick, easy and delicious egg muffins. That way you'll have four days of tasty grab-and-go breakfasts. Feel free to add different flavors to the egg muffins, such as deli turkey, bacon, different kinds of cheeses, veggies and herbs for more variety. Got leftovers or want to make a double batch? They freeze well, too. Just pop them in the oven or microwave to re-heat and off you go.
Get ready for a yummy keto week. Let's do this!
---
More