What's for dinner? Here's an inspiring keto meal idea generator to help you decide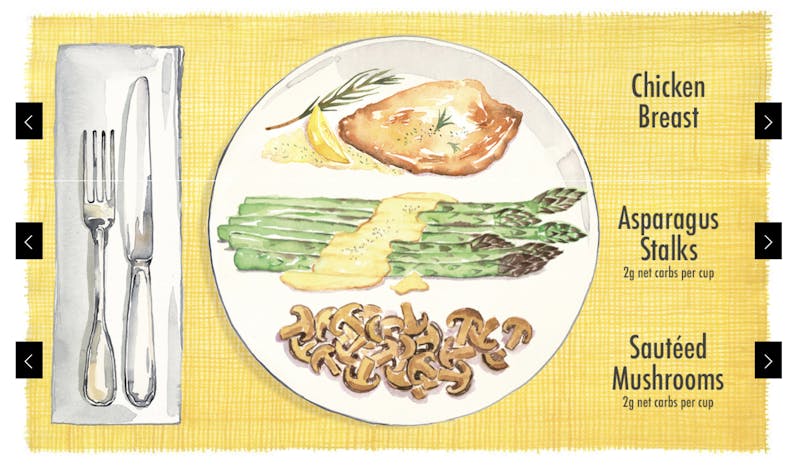 Whether you're new to low-carb or keto diets or you have lots of experience eating meals with few or no carbs, deciding what to have for lunch or dinner—day after day, night after night—is always a challenge.
Here to help is a terrific tool that provides thousands of healthful meal ideas. Just flip through the parts of the plate until you find a combination that suits your tastes tonight—then try a different one tomorrow! Once you've built your plate, you can click on the pictures for a really basic recipe.
Jenni Calihan at Eat the Butter, along with Adele Hite MPH RD, have created this easy-to-use meal idea generator to make deciding what's for dinner fun instead of frustrating.
If you'd like the book version for your kitchen counter—or to share with friends and family who might appreciate an introduction to low-carb plates—click through to purchase Dinner Plans (US only for now)!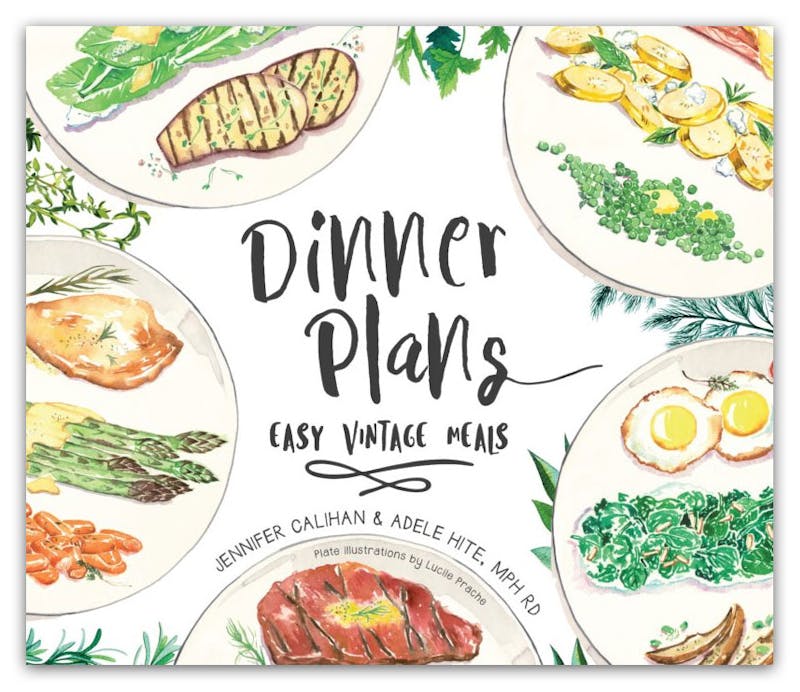 More keto inspiration
Latest keto meal plans
---
Are you tired of complicated recipes, odd ingredients, and long shopping lists? Well, with this week's 5-ingredient meal plan, keto has never been easier or more delicious.
With just a few ingredients, plus some basic pantry items, we have put together this convenient ketogenic meal plan, which is as kind to your wallet as it is to your waist.
---
Could dairy products be slowing your weight loss or holding you back from your potential health gains? Try a week of dairy-free meals and see.
This meal plan also introduces intermittent fasting (16:8), meaning you'll skip breakfast each day. These two dietary adjustments can speed up weight loss, help to reduce insulin resistance, and can potentially result in the reversal of type 2 diabetes.
With this meal plan, you won't go hungry. You'll enjoy protein-packed meals, such as Diet Doctor's flavorful keto chicken garam masala, succulent pulled pork, and keto crispy Chinese pork with cabbage.
This meal plan will keep you below 17 grams of net carbs per day.
---
If you're in the Northern hemisphere, you are currently enjoying warm weather. Here's a fresh and nutritious low-carb meal plan for those hot summer days when you naturally opt for slightly lighter choices. This meal plan is packed with fresh seasonal produce and an abundance of flavors. It's truly designed for summer.
This meal plan will keep you below 20 grams of carbs per day.
---
A ketogenic meal plan offering you a week of delicious fast-food favorites in a healthy homemade version. Enjoy pancakes, pizza, burgers, and tacos — while also staying below 19 grams of net carbs per day.
---
More