What's for dinner? Here's an inspiring keto meal idea generator to help you decide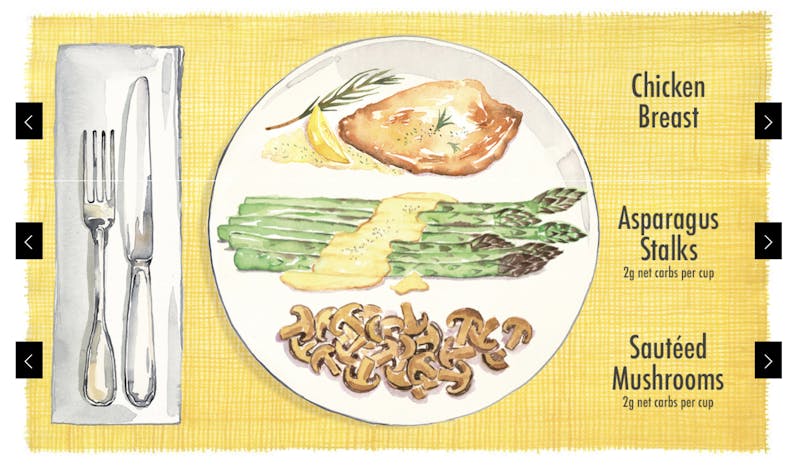 Whether you're new to low-carb or keto diets or you have lots of experience eating meals with few or no carbs, deciding what to have for lunch or dinner—day after day, night after night—is always a challenge.
Here to help is a terrific tool that provides thousands of healthful meal ideas. Just flip through the parts of the plate until you find a combination that suits your tastes tonight—then try a different one tomorrow! Once you've built your plate, you can click on the pictures for a really basic recipe.
Jenni Calihan at Eat the Butter, along with Adele Hite MPH RD, have created this easy-to-use meal idea generator to make deciding what's for dinner fun instead of frustrating.
If you'd like the book version for your kitchen counter—or to share with friends and family who might appreciate an introduction to low-carb plates—click through to purchase Dinner Plans (US only for now)!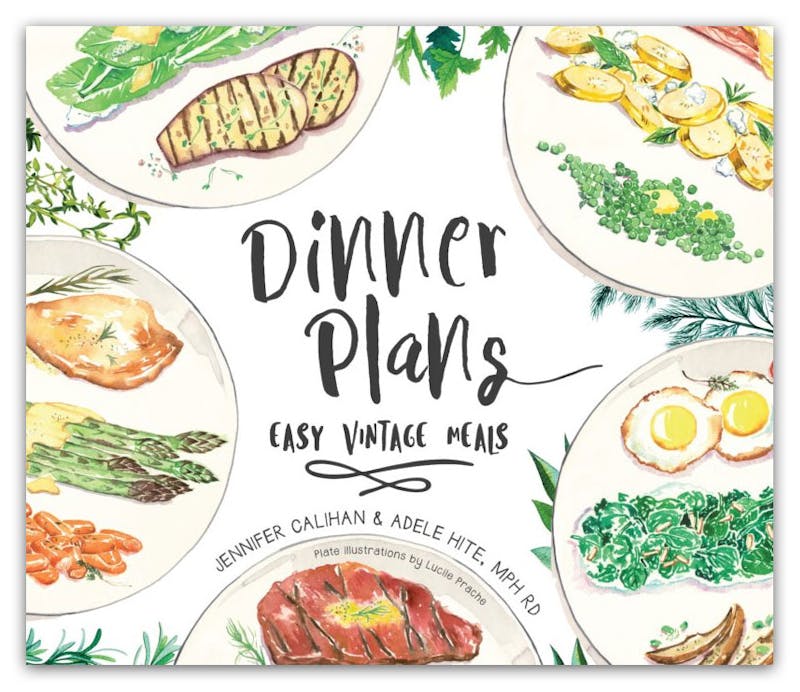 More keto inspiration
Latest keto meal plans
As the days grow short and dark, and the cold winter air descends, the time for a selection of warming, hearty keto classics arrives. At least in the Northern Hemisphere, when the barbecue is away until the spring, a collection of rustic, filling, comfort meals fits the bill. Think of these dishes like the food equivalent of the Danish "hygge" - that feeling of cosy, cocooning contentment. Put on the big sweater, the fluffy socks, and get cooking.
This meal plan will keep you under 18 g carbs per day and is tailored for intermittent fasting (16:8). But feel free to add breakfasts using the meal planner tool.
---
Enjoy this ketolicious week of quick and easy meals that will free up oodles of cooking time without giving up on either taste or healthiness. The meal plan keeps you under 16 grams of carbs per day.
A good investment is take Sunday afternoon or Monday morning to prepare the quick, easy and delicious egg muffins. That way you'll have four days of tasty grab-and-go breakfasts. Feel free to add different flavors to the egg muffins, such as deli turkey, bacon, different kinds of cheeses, veggies and herbs for more variety. Got leftovers or want to make a double batch? They freeze well, too. Just pop them in the oven or microwave to re-heat and off you go.
Get ready for a yummy keto week. Let's do this!
---
"Oh no… That's too much avocado…" Said no one ever! If you're also a big fan of this keto super fruit, you will absolutely adore this week's avocadelicious meal plan. Avocados have many faces, and sometimes you won't even be noticing their presence. You will have this tasty fatty treat included with every lunch and dinner, while keeping each meal varied, exciting and keto at the same time. You'll eat grilled salmon, cheeseburger, Venezuelan chicken salad, the mighty keto pulled pork and much more, while staying 20 g net carbs per day.
---
Here's a week full of egg-free keto meals if you're trying to avoid eggs for whatever reason (but you don't need a reason, really). Enjoy three meals per day with no eggs lurking around in the ingredients, while keeping your carb intake below 20 grams per day. You'll be feasting on some crispy fried pork belly, butter-fried fish with tandoori sauce, pork chops with blue cheese sauce, fried salmon with broc'n'cheese and much more, while keeping your carb intake below 20 grams per day.
---
Here's a wonderful weekly meal plan filled with delicious keto-friendly lacto-ovo vegetarian dishes. Three hearty meals per day while keeping the carbs under 20 g per day. This week you're going to eat gnocchi with homemade basil pesto, quesadillas, cheese pie with mushrooms and a lovely goat cheese salad, just to name a few!
---
More