Top 5 low-carb studies of 2018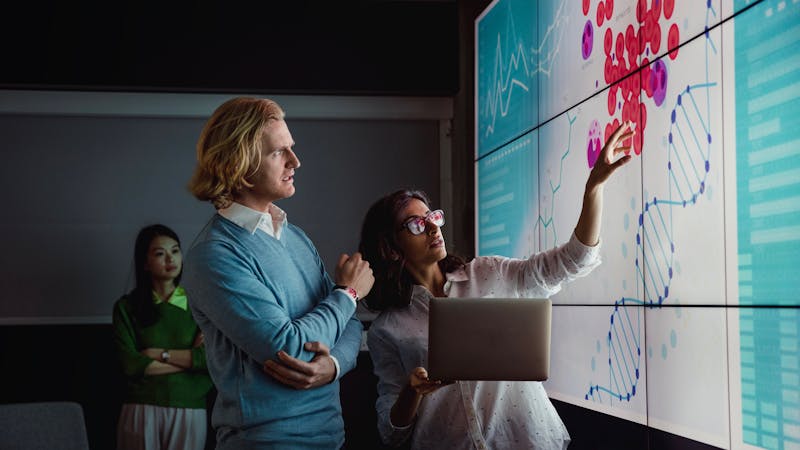 What clinical trials related to low carb got our attention in 2018? There are both large important studies and smaller promising studies, too!
Here are our top five pics, plus some nods to other hopeful research:
An honorable mention goes to three clinical reports:
Heather Hall et. al in PLOS Biology:
Glucotypes reveal new patterns of glucose dysregulation

We found that even individuals considered normoglycemic by standard measures exhibit high glucose variability using continuous glucose monitoring (CGM), with glucose levels reaching prediabetic and diabetic ranges 15% and 2% of the time, respectively. We thus show that glucose dysregulation, as characterized by CGM, is more prevalent and heterogeneous than previously thought and can affect individuals considered normoglycemic by standard measures, and specific patterns of glycemic responses reflect variable underlying physiology.

Adil Mardinoglu in Cell Metabolism:
An integrated understanding of the rapid metabolic benefits of a carbohydrate-restricted diet on hepatic steatosis in humans

We performed a short-term intervention with an isocaloric low-carbohydrate diet with increased protein content in obese subjects with NAFLD and characterized the resulting alterations in metabolism and the gut microbiota using a multiomics approach. We observed rapid and dramatic reductions of liver fat and other cardiometabolic risk factors paralleled by (1) marked decreases in hepatic de novo lipogenesis; (2) large increases in serum β-hydroxybutyrate concentrations, reflecting increased mitochondrial β-oxidation; and (3) rapid increases in folate-producing Streptococcus and serum folate concentrations.

Belinda Lennerz in Pediatrics:
Management of type 1 diabetes with a very low–carbohydrate diet

Exceptional glycemic control of type 1 diabetes with low rates of adverse events was reported by a community of children and adults who consume a very low-carb diet. The generalizability of these findings requires further studies, including high-quality randomized controlled trials.
In 2019 we expect more interesting trials demonstrating the efficacy of low-carb diets for fighting metabolic disregulation.
More