American Diabetes Association endorses low-carb diet as option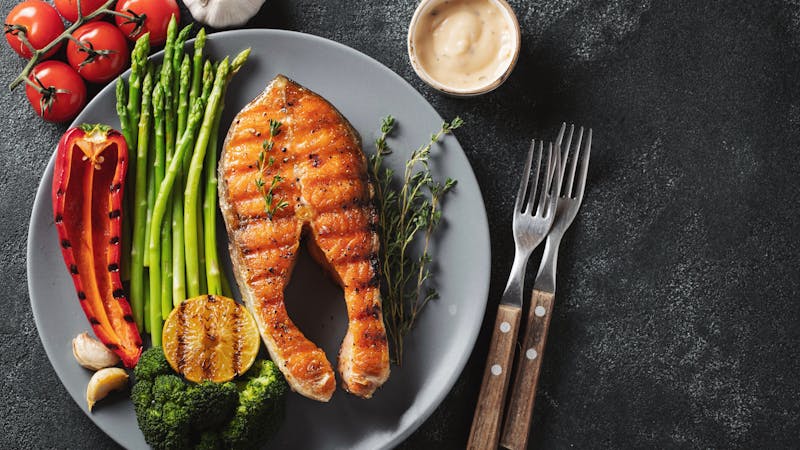 A recent consensus statement from the American Diabetes Association (ADA) recommends that people with diabetes be offered individualized medical nutrition therapy, rather than be given the "one-size-fits-all" advice to count carbohydrates and restrict calories. Included in options that should be offered to patients are low-carbohydrate diets.
Diabetes Care: Nutrition therapy for adults with diabetes or prediabetes: A consensus report
This is a major change from previous guidance from the ADA stating that "Low-carbohydrate diets (restricting total carbohydrate to <130 g/day) are not recommended [because] they eliminate many foods that are important sources of energy, fiber, vitamins, and minerals and are important in dietary palatability."
Also missing from this report is language from previous guidance expressing concern that low-carbohydrate diets were unsafe because the brain "needs" 130 grams of dietary carbohydrate per day. In fact, this report clearly states that, in the context of very low carbohydrate intake, the brain's requirement for glucose can be met by the body's own metabolic processes.
The report noted that low-carbohydrate and very low-carbohydrate eating patterns "are among the most studied eating patterns for type 2 diabetes." Even though the report defined "low-carbohydrate" as up to 40% of calories from carbohydrate, which is far more than most low-carbohydrate diets recommend, these kinds of eating patterns were still shown to lower triglycerides, raise HDL-C (the "good" cholesterol), lower blood pressure, and result in greater reduction of diabetes medications when compared to low-fat diets.
No matter what eating pattern a patient chooses to follow, the report emphasizes that nutrition therapy is a "fundamental" part of managing diabetes and that all diets should be tailored to the individual. However, the report makes an important point about carbohydrate intake for people with diabetes. It notes that for people with diabetes, eating fewer carbohydrate-laden foods is beneficial no matter what the overall eating pattern is otherwise:
Reducing overall carbohydrate intake for individuals with diabetes has demonstrated the most evidence for improving glycemia and may be applied in a variety of eating patterns that meet individual needs and preferences.
The report also offers recommendations for those diagnosed with prediabetes. Both standard nutrition therapy (modeled on the Dietary Guidelines for Americans) and individualized medical nutrition therapy are approved approaches. This means that individuals who are interested in stopping the progress of prediabetes by using a reduced-carbohydrate eating pattern can work with a dietitian to create one that is enjoyable and sustainable.
This report follows close on the heels of another report out of Western Australia that recommends low-carbohydrate diets as one of three options formally offered to people diagnosed with diabetes. The Australian report also makes the goal of dietary intervention remission, not just management, of the disease, a point that is not raised in the ADA consensus statement.
Diet Doctor: Landmark diabetes report says low-carb is a top option
The ADA's consensus report was written by a group of 14 experts led by Dr. William S. Yancy, Jr., who is a member of Diet Doctor's medical review board.
We are pleased to offer resources to help people with diabetes and prediabetes reduce the carbohydrate content of their diet in ways that can be adapted to many different eating patterns. We also applaud the ADA for updating its guidance to include low-carbohydrate and very low-carbohydrate diets as safe and effective options for people with either of these conditions.
Earlier
New study: A low-carb breakfast could be ideal for diabetes control
Landmark diabetes report says low-carb is a top option
Word is spreading about how low-carb eating can reverse type 2 diabetes
Diabetes