After one year of low carb: "I am 70 years old today and have never felt better"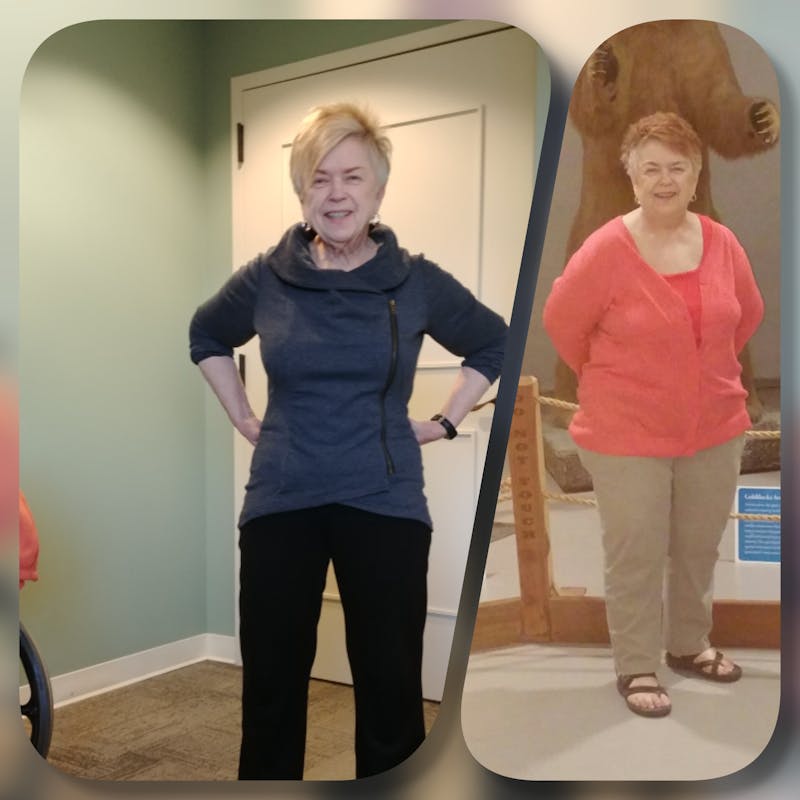 Thanks to low carb, everything has changed for Maria in only one year. She has reversed pre-diabetes, improved her fitness significantly and lost 76 lbs (34 kg).
This is how she did it and what she eats:
I started my journey on March 13th, 2017 and as of March 13th, 2018 I have lost 76 pounds (34 kg). I am 70 years old today and have never felt better.

A year ago, everything in my body ached… my hands, my knees, my hips. High blood pressure, high cholesterol, on numerous medications and also pre-diabetic with an A1c of 5.9. I couldn't walk 50 feet (15 m) without stopping for a breath. Today my A1c is 4.8. I'm not on any blood-pressure medications or statins.

Now at 70. I can walk three miles (5 km), without stopping to catch my breath. I purposely park at the far end of the parking lots and walk as much as I can.

I still work full-time, so meals are quite simple. Eggs, meat, cheese, butter and some vegetables. Have tried recipes on this site and I do enjoy them when I have time to cook.

I would still like to lose at least 10 more pounds (5 kg), so I am now fasting, drinking only bone broth, for 48-72 hours.

Above is a picture taken one year apart.

With regards,
Maria
Comment
Congratulations and thank you for sharing, Maria! :-)
Get started
Do you want to try what Maria has done? Sign up for our free
2-week keto low-carb challenge!
Low carb
Intermittent fasting
Weight loss
More success stories
Share your story
Do you have a success story you want to share? Send your information, plus before and after photos, to success@dietdoctor.com. It would also be greatly appreciated if you shared what you eat in a typical day, whether you fast etc. More information:
Share your story!