New keto meal plan: Bacon appreciation week #1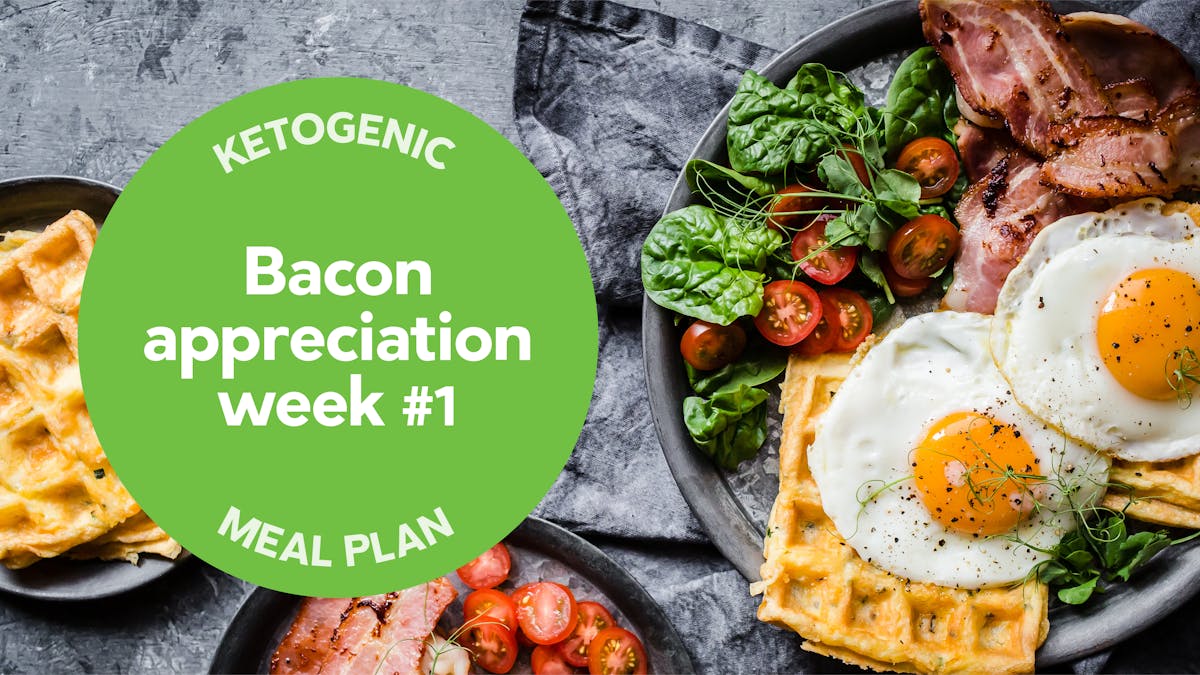 DD+ MEMBERSHIP

The rumors are true! Since bacon is full of protein and fat with no carbs, you can eat bacon every day on a keto diet.

This week, we highlight our favorite recipes that include — you guessed it — bacon. In this meal plan, you will enjoy recipes like Keto cheeseburger meatloaf, Keto cobb salad, and Crispy bacon and kale with fried eggs.

What is it that makes bacon so addictive? Is it the aroma? Is it the sound of the bacon sizzling in the pan or the sight of the beautifully crisp, fatty meat? Perhaps you would agree that it's the first salty, smoky bite. It's no wonder why bacon is loved by many.

Pro tip: Make sure to buy good quality bacon without sugar. Check out our bacon guide for cooking tips and more helpful information. You can also mix it up by using turkey bacon or beef bacon in place of pork bacon.
More meal ideas
Looking for more recipes? We now have 180 low-carb meal plans available – including ones that are keto-approved, quick & easy, budget-friendly, vegetarian-compliant, as well as, Team DD favorites. With so many options, there's no reason you should have to feel bored or uninspired while eating low carb or keto.

And remember, you can feel free to adjust, change, or skip any recipe in this meal plan. It's entirely up to you!

Try out for free (one month)
Top keto and low-carb recipes
Here, you can browse through some of our most popular recipes. That's right, the ones DD members come back to time after time.
Latest keto meal plans
DD+ MEMBERSHIP
---
---
---
---
---