Keto: Summertime favorites #2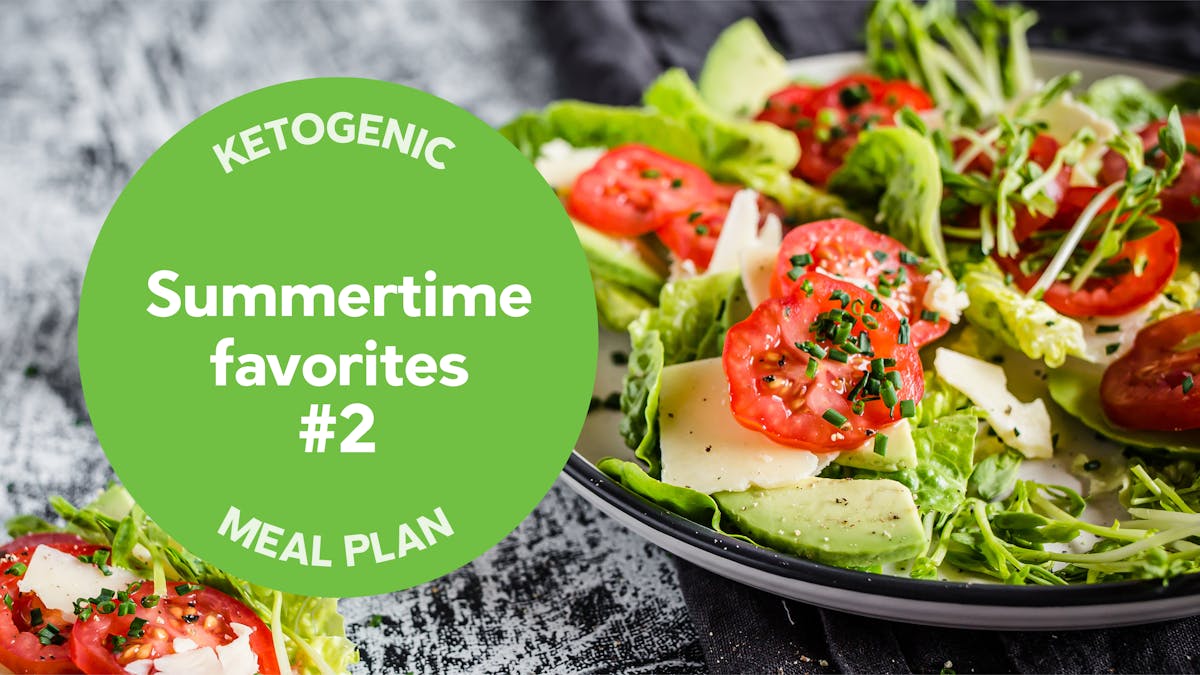 In this week's meal plan, we're celebrating some of our favorite meals for summer! This lineup is crammed with fresh, nutritious low-carb meals that are perfect for hot summer days when you're after slightly lighter choices.

Among this week's star roundup of recipes, you'll find Salad Niçoise, BLTA lettuce wraps, and Pancakes with berries and cream. Whether you'll be taking your meals outdoors (or dining inside), your meals will feel summery and light this week.

And remember: With this week's lineup, you can feel free to adjust, change, or skip any meal. It's completely up to you!

If you're in the Northern hemisphere, you are currently enjoying warm weather. Here's a fresh and nutritious low-carb meal plan for those hot summer days when you naturally opt for slightly lighter choices. This meal plan is packed with fresh seasonal produce and an abundance of flavors. It's truly designed for summer.

This meal plan will keep you below 20 grams of carbs per day.

This keto meal plan is filled with deliciously simple and no-cook, time-saving meals. And it all keeps you below 20 g net carbs per day.
Top keto recipes
What is everyone else eating? Check out some of our most popular keto options that thousands of readers come back to, time after time. These tasty dishes are keto favorites for a reason: