Keto meal plan: A week of OMAD #2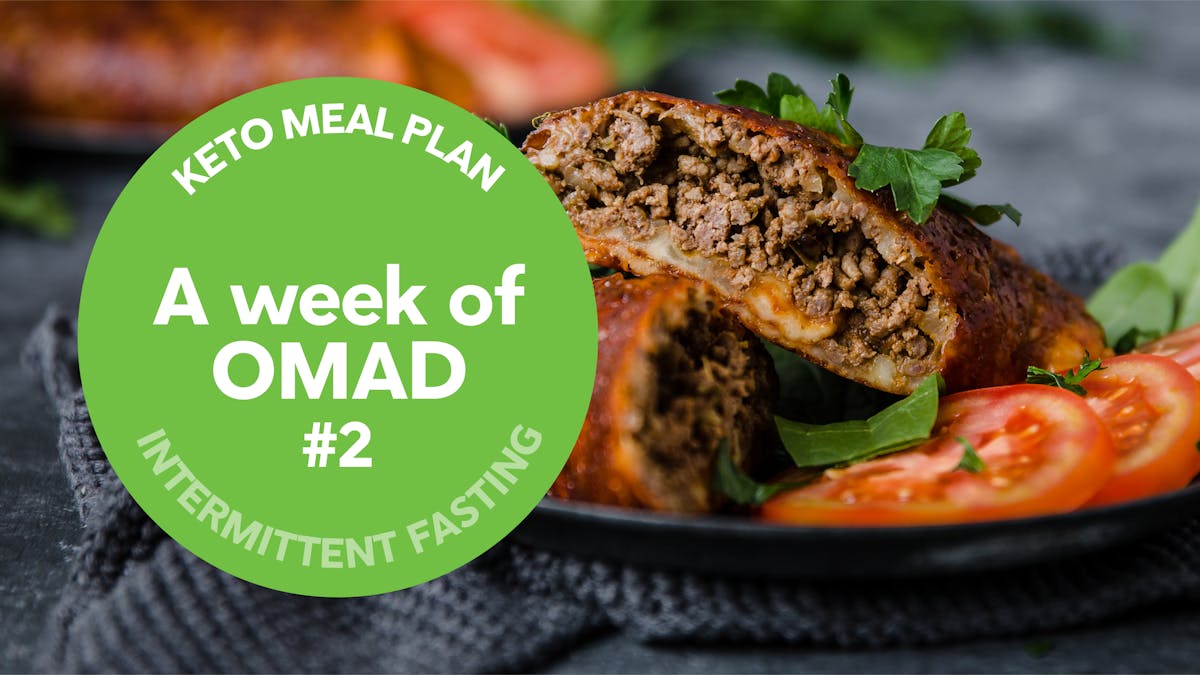 Whether you already practice "one meal a day" (OMAD) intermittent fasting or want to try it out, this week's meal plan will help you implement this approach seamlessly.

OMAD is a popular, safe, and effective eating pattern that aids weight loss and can help improve metabolic health. You can learn more about the benefits of OMAD — as well as how to use this approach as part of your keto or low-carb lifestyle — in our OMAD guide.

You won't go hungry on this plan because it's specifically designed to keep you satisfied. Enjoy our filling keto chicken casserole, juicy cheese tortilla beef burritos, and our very popular tortillas with ground beef and salsa.

There's no need to worry about going over your carb limits with this plan. It'll keep you below 20 grams of net carbs per day.

And remember, you can feel free to adjust, change, or skip any recipe in this meal plan. It's entirely up to you!
More meal ideas
Looking for more recipes? We now have 173 low-carb meal plans available – including ones that are keto-approved, quick & easy, budget-friendly, vegetarian compliant, as well as, Team DD favorites. With so many options, there's no reason you should have to feel bored or uninspired while eating low carb or keto.

DD+ MEMBERSHIP

You've probably heard of "One meal a day" (OMAD) fasting, where — as the name suggests — you eat just one time per day to achieve safe and effective weight loss.

With this OMAD meal plan, you'll do just that. This week, we've created a stellar lineup of nutritionally balanced, delicious meals that are sure to stave off any hunger pangs. And you'll also consume less than 20 grams of net carbs per day. How great is that?

Remember, it's important to keep up your hydration while following OMAD. Drink lots of water — and you'll be glad to hear that black coffee and tea are fine, too.

Try free for 30 days
Top keto recipes
Here, you can browse through some of our most popular recipes. That's right, the ones DD members come back to time after time.
Latest keto meal plans
DD+ MEMBERSHIP
---
---
---
---
---