Top 10 keto and low-carb ice cream and topping recipes
Transcending generations and geographical differences, ice cream's lure is hard to resist for even the hard-core keto crowd. But wait! Whether you are on a keto or low-carb diet, you don't have to forego a creamy frozen treat!
Even if you're dairy-free or vegan, we've got a recipe for a frozen refreshing treat that you can enjoy. We have put together our healthiest versions of everyone's favorite frozen concoctions.
Our top ice cream recipes:
You don't need an ice cream machine
. Making ice cream without a commercial ice cream maker will take a bit longer, but it's always worth the wait.
How to make keto ice cream
With or without an ice cream maker
Ice cream can be part of a keto diet as long as you skip the sugar and make sure to use delicious full-fat dairy and coconut products.
No ice cream machine is needed. Whether it's made in a Mason jar, a freezer-safe container, or a popsicle mold, we've got options!
An ice cream maker, however, tends to yield a smoother consistency. If you're not using a machine, you can help the texture by stirring it regularly until it freezes.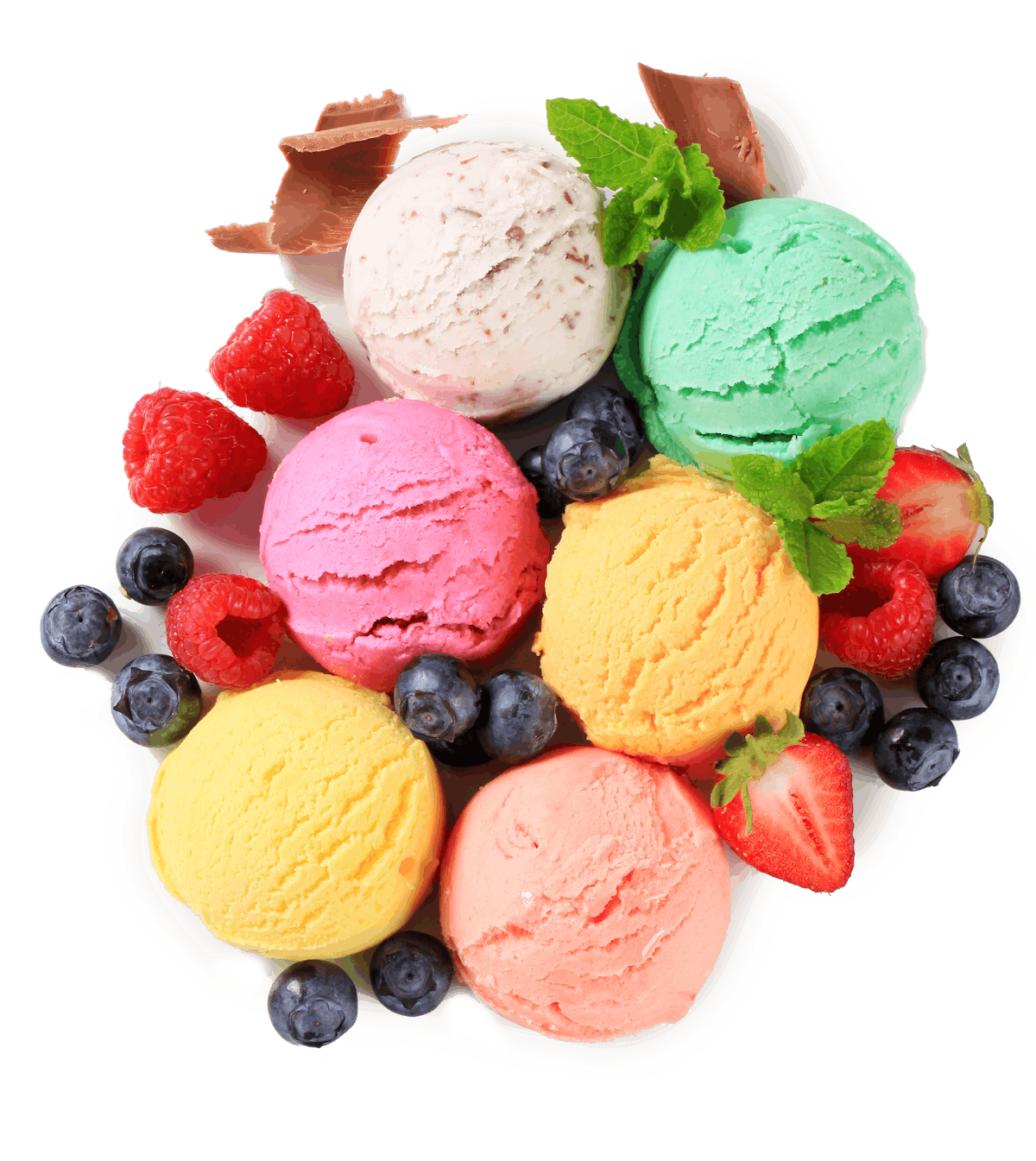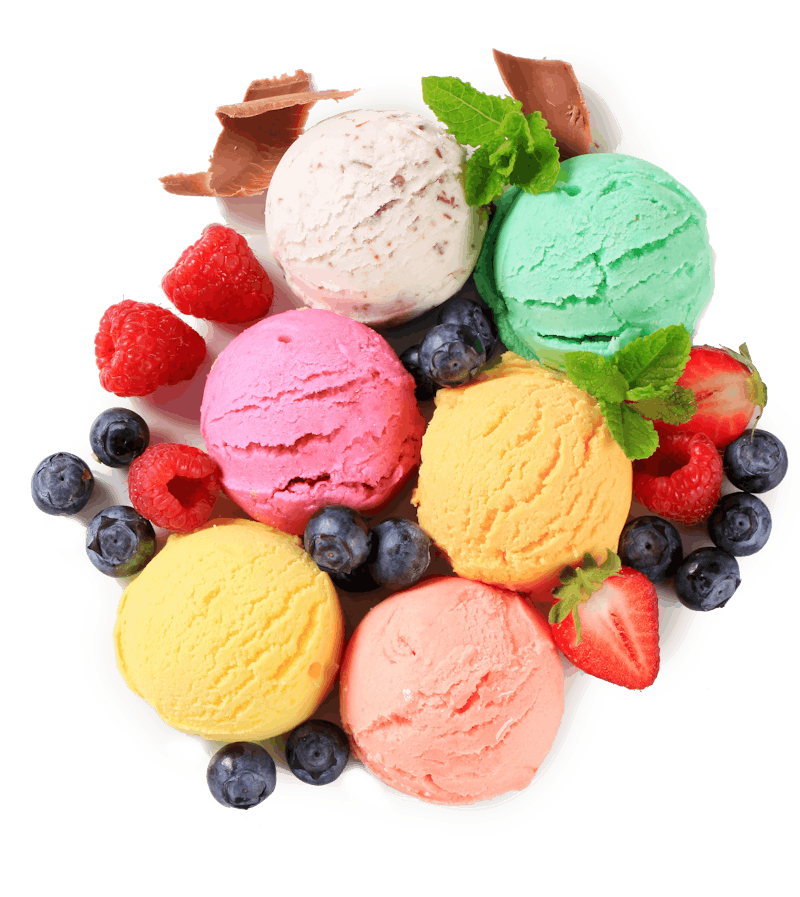 Our top collection of low-carb and keto ice cream recipes
1. Low-carb cookie dough ice cream
For those who crave classics like chocolate chip cookies, you'll love our recipe for low-carb cookie dough ice cream. It's like having dessert with dessert, and still staying on plan.

---
2. Keto vanilla ice cream
If you're a classic vanilla fan, try this easy vanilla recipe. While very simple, this version is no ordinary vanilla. It is quite likely the creamiest keto ice cream you will ever eat in your life.
The instructions include creating a simple custard with cream and yolks and then whipping the egg whites to fold into the cooled crust. The texture is ice cream shop worthy!

---
3. Keto mason jar ice cream
One fun way to make ice cream without an ice cream machine is to create our Mason jar ice cream.
Parents and children both love the keto Mason jar chocolate ice cream. Not only does it yield a creamy, keto treat, but it keeps the kids busy shaking for at least five minutes.
Have the kids first help make the ice cream mixture, and then put them in charge of the vigorous shaking required to make this version. It's like having exercise with dessert.
One bonus is that each person can customize their individual jar treats. Omit the chocolate for a vanilla flavor, or follow our tips in the recipe to make mocha almond or a rich, coconut almond flavor.

---
4. Creamy dairy-free keto vanilla ice cream
If you're keto and dairy-free, try this creamy dairy-free vanilla recipe. The creaminess comes from adding oil to the ice cream mixture for an extra satisfying treat.
Not only does the oil add fat, but it also creates a smooth texture that is hard to create without heavy cream.
---
5. Keto peppermint and mocha
If you're one of those people who loves ice cream any time of year, we've got a peppermint mocha flavor that's not only perfect for summer but adds a festive touch to Thanksgiving and Christmas, too. And guess what? If you omit the coffee and peppermint flavors for an amazingly rich chocolate flavor.

---
6. Low-carb blueberry ice cream
Low-carb blueberry ice cream is bursting with flavor. The lemon and cardamom are an unexpected addition that will give your taste buds an extra treat.

---
7. Low-carb chocolate ice cream (DD+)
This smooth and luscious chocolate ice cream is dairy-free and vegan friendly.  Containing a mixture of coconut cream, coconut milk and cocoa powder (and a few other key ingredients),  this simple recipe is frozen in any shallow, flat-bottomed container. You can enjoy it within four hours.

---
8. Keto lemon ice cream
For a refreshing citrus flavored ice cream, try our fresh and luscious keto lemon ice cream. The lemon in this frozen treat makes it the perfect keto recipe for summer.

---
9. Low-carb popsicles with berries and lime
Another alternative when you don't have an ice cream maker is to use popsicle molds. This recipe with lime and berry is versatile enough to inspire you to create your own flavors depending on what seasonal fruit is available.

---
10. Low-carb frozen yogurt popsicles
Yogurt and heavy cream can be combined with frozen fruit to make truly decadent low-carb popsicles. The fruit provides the sweetener and their flavors melt into the rich combination of cream and yogurt. This is a summertime treat everyone can love.

Toppings!
What ice cream toppings can I use? Just a sprinkle of fresh berries can give a simple scoop of vanilla a lift. A teaspoon of chopped nuts adds a nice crunch as does a small sprinkle of chopped low carb chocolate. Combine a small amount of both, and you've created a sweet little sundae!
Homemade ice cream desserts
How to make impressive sweet treats
Ice cream sandwich
Ice cream, like sweetened whipped cream, also pairs well with other desserts. When you add ice cream to other low carb treats, 1 + 1 is more than 2!

If you make small low carb cookies about 1" in diameter, use those to make an ice cream cookie sandwich. Roll the sides in chopped nuts or chopped chocolate and set in the freezer to chill. Surprise the kids or save them as a treat for yourselves when others are enjoying high carb desserts.

Chocolate muffins
Another classic ice cream-enhanced dessert is to serve a small scoop of ice cream over a mini-muffin or a small wedge of low carb cake. Cake and ice cream is a perfect flavor and texture combination.

Cakes for several guests
These recipes are great for bigger feasts, 8-16 portions each. Serve these treats with your ice cream of choice!

Coffee and ice cream
If you're a coffee fan, grab a cup of cold brew and splash a scoop of vanilla or chocolate on top for a coffee-flavored ice cream float!

If you want to be extra creative, here are the recipes for all of our low-carb and keto coffee drinks (and much more). Enjoy as a dessert or along with your keto-friendly scoop of ice cream.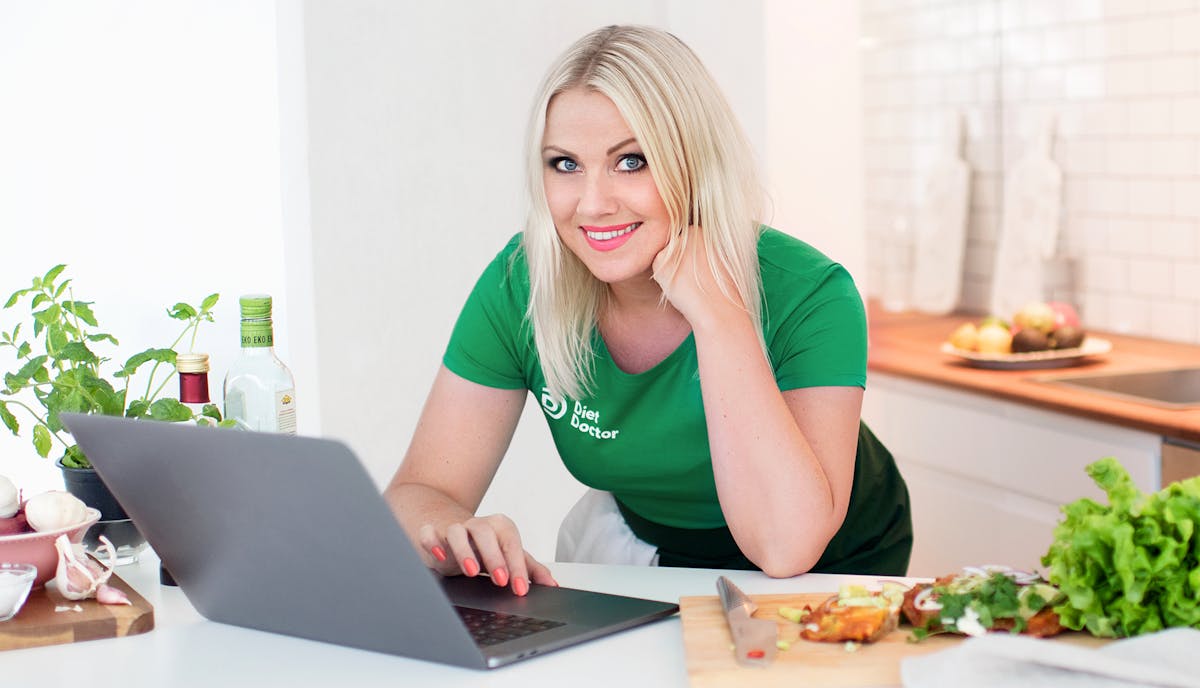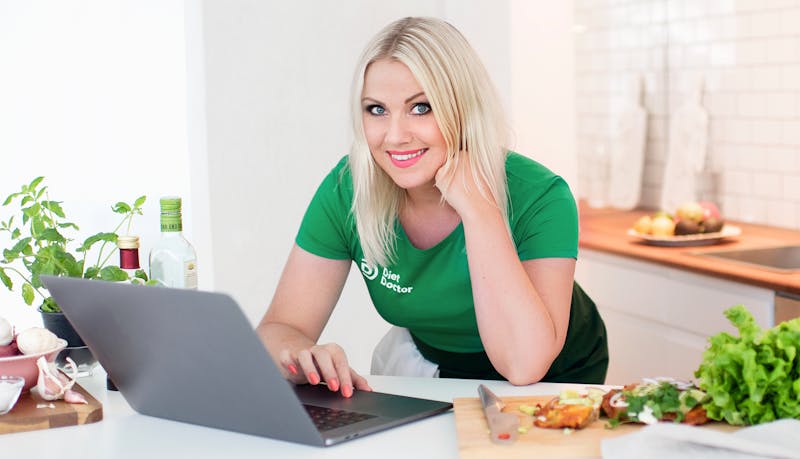 Try our keto & low-carb meal plans for free!
Our popular meal plans are customizable and include shopping lists and nutritional information. Now you can try them out one month for free! Sign up for Diet Doctor Plus today to make your low-carb journey even more simple, fun and delicious. The full Diet Doctor experience also includes exclusive videos, support, programs and more.

Start free trial
Waffles and pancakes
Keto-friendly ice cream with warm waffles or pancakes
A true dessert favorite for children of all ages. Throw out old bottles of sugary syrups and top waffles or pancakes with a scoop of keto ice cream instead!
Why your keto ice cream isn't creamy
It may be the sweeteners:  Any Diet Doctor recipes that use granulated sweetener call for erythritol, a natural sweetener. While we use erythritol because it doesn't raise blood glucose, erythritol isn't ideal for ice cream.
Ice cream made with erythritol freezes very hard and doesn't yield the soft and scoopable texture of homemade ice cream made with sugar. Even adding alcohol or oils doesn't seem to reduce the rock-solid results common when using erythritol.
One option is to simply let the ice cream sit at room temperature for 5-7 minutes to soften before serving. Another solution is to use a sweetener like xylitol, which, when used in ice cream, yields a familiar, picture-perfect scoop of ice cream.
Xylitol measures just like sugar and has about half the calories. Keep in mind that xylitol is toxic to pets and can cause digestive upset when used in large quantities.
For more information about xylitol, and other sweeteners, please read our guide.
Looking for more inspiration?
All our ice cream recipes
Ice cream is the ultimate dessert, and we even have more delicious suggestions for you. Check out all our frozen keto and low-carb recipes!
Meal plan
Do you want to save money and lose weight at the same time? This is a keto meal plan that offers you a week of great meals below 20 grams of carbs per day. It's made with affordable, yet filling and delicious dishes such as Cajun crab casserole, Brussels sprouts and hamburger gratin, and a flavorful pork stir-fry.