How Melissa put her type 2 diabetes in remission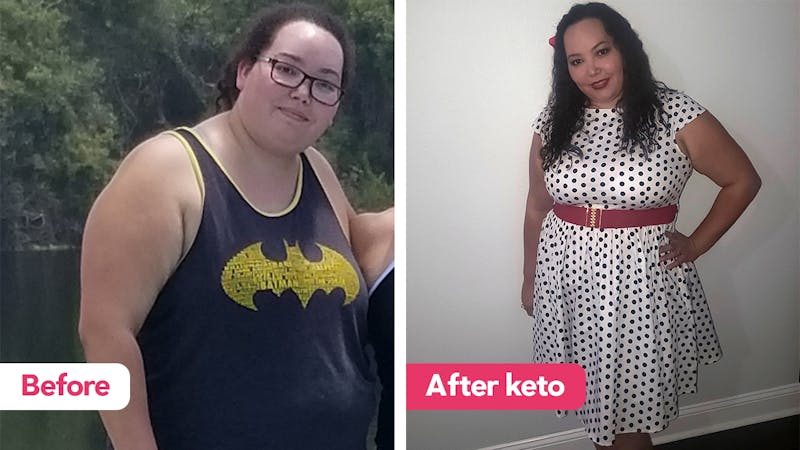 When Melissa sought medical care after developing a small abscess, she also got the unpleasant surprise that she had type 2 diabetes. She was immediately put on a daily high dose of insulin, but she just couldn't accept her new condition. She started looking online, looking for answers. She found the Diet Doctor website:
Hello everyone,

I want to take a minute to share my recent experience with type 2 diabetes.

My name is Melissa Hilton and I am a 30-year-old woman. Towards the end of August 2018, I developed a small abscess that became a problem rather quickly. I am not one to go to doctors much and figured it would go away by itself, but my husband did not like how infected it was looking and practically dragged me to the doctor. While there, they found an infection that was made much worse by my incredibly high sugar levels. That day my glucose was 526,1 so I was immediately admitted to the hospital and diagnosed with type 2 diabetes. My HbA1c test result was a 12.3. I was upset, but in all honesty, not surprised, as I didn't have what one would call healthy habits and I am overweight.

The diabetes specialist basically told me I was done for, that I will always have diabetes and gave me two types of insulin where I had to take five shots a day. This was made worse by the fact that we wanted a baby and she told me not to even dream about it for a long time.

I did not accept that nor did I want to take insulin, so I started researching and found you. I was inspired by so many great stories and figured I could do it too. I purchased The Diabetes Code by Dr. Jason Fung and I am convinced that he was God sent. Dr. Fung, if you ever see this, thank you so much, you saved my life.

Today, Dec 7, 2018, I went to the doctors for another HbA1c and the result was 5.6, officially out of diabetes range and I stopped taking the insulin a week after I left the hospital in August. The doctor was blown away, she told me she had never seen such a big difference in so little time and congratulated me on the work.

I am only sorry that I had to end up in a hospital bed to make the change I needed in my life, but I am so glad that it happened because God showed me before it was too late. I am grateful to all those that inspired me with their stories and again, to Dr. Jason Fung for all his knowledge. I officially have the green light to become pregnant and I am grateful to all of you for that.

I hope this story will inspire someone else to make a change. I promise that if I could do it, everyone else can too.
Comment
Melissa, congratulations and thank you for sharing your story!
I'm hoping that one day soon people like yourself who get diagnosed with type 2 diabetes will also be told that it's a dietary disease, and that it can often be fully reversible with a lifestyle change.
With our free low carb for doctors guide we hope to train more doctors, so that they can safely and effectively treat their patients this way.
In the meantime, I'm sure your story will inspire many.
Get started
Do you want to try what Melissa has done? Sign up for our free 2-week keto low-carb challenge!
DD+ MEMBERSHIP
Most popular success stories
All success stories
Share your story
Do you have a success story you want to share on this blog? Send your information, plus before and after photos, to success@dietdoctor.com. It would also be greatly appreciated if you shared what you eat in a typical day, whether you fast etc. More information:
Share your story!
More
Keto
Lose weight
Type 2 diabetes