Type 2 diabetes, morbid obesity and multiple conditions reversed on a keto diet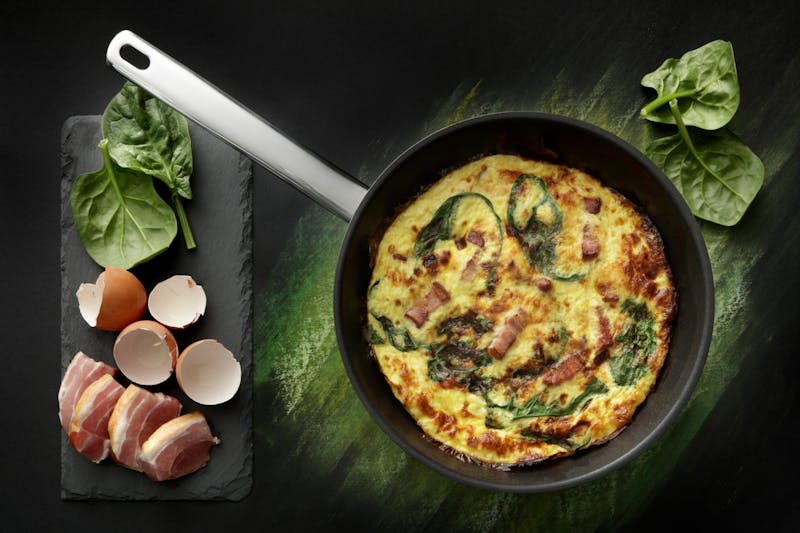 Can you reverse type 2 diabetes, morbid obesity and multiple health issues with zero exercise? The answer is yes if you choose a keto diet like Rod.
In 2001, he was told that he would be dead within five years. But fortunately he's still here, 17 years later, to share his keto journey:
Dear Andreas,

I have been battling many diseases for many years as you can see below, actually being told in January 2001 that I would be dead within five years from liver failure… at the time I was stage late 3 of 4 stage liver failure, but it was stabilized obviously!

As a result of my various health issues, the medications I was on, diet, my lifestyle, environment, upbringing, doctors' advice, etc, one issue not listed below is morbid obesity… this list was generated on Mar 7 at my annual checkup and is direct from my doctor's "Complex Care Plan".

I was a large-boned 6 foot 3 inch (191 cm) male, am 60 years old currently, rely on a cane to walk and am unable to walk even then more than 20 feet (6 m) at a time. I depend on a 4-wheel scooter to get around and my exercise is minimal. A year ago this past July, my GP advised me my blood sugars had finally reached enough of a level where I needed to get into the hospital and see the diabetes nurse about learning to use an insulin pen. I said NO!

I had had enough! I was over 400 lbs (181 kg)! I wasn't dead yet, but I was supposed to be! I had pretty much given up years before, figuring I was fighting a losing battle… sentence was passed, just waiting it out! The diseases I have are not curable… right? Right???

Chronic diseases:

Diabetes
Congestive heart failure
Respiratory disease
Liver disease
Ischemic heart disease
Cerebro-vascular disease
Kidney disease
Neurodegenerative disease

Conditions:

Occlusion and stenosis of precerebral arteries – multiple and bilateral, complete occlusion right ica, 50% stenosis left vertebral
Chronic airways obstruction – COPD 70%
Steatosis of liver
Primary biliary collangitis
Hypertension – essential
Fibromyalgia
Sleep apnea
Hep B +ve
Hep C +ve
NAFLD (Non Alcoholic Fatty Liver Disease)
Dyslipidemia
BPH
Osteoperosis
GERD
Asthma
Infra-renal AAA/left common iliac artery aneurysm
Hypogonadism
Diabetes mellitus
Blood cancer of some as yet to be determined type

So when he told me to go into the hospital to learn to use insulin I made an immediate and significant change to my diet, one that I knew would take my A1c from 12.5 to 7.5 in a month. I didn't know till much later how significant further reduction would mean but baby steps! Potatoes, pasta and bread, the three major 'fillers' we use that turn to glucose/sugar! This took my sugar levels down low enough by Oct 2016 that I could then spend the next year researching how to achieve my new life within my existing limitations. This included researching each and every medication I was on – discovered that four were causing weight gain after prescribing doctors berating me for years to lose weight… imagine that! I needed to find something that not only helped me lose weight, but also addressed other issues.

So I heard about ketones and how they attack fat cells and I have taken that beyond just the normal fat cells that cause obesity and considered the fat cells that have caused the NAFLD and the blockages in my arteries and I have researched what the ketones and their effects can do so that on Oct 1st 2017 I began losing over a pound (0.5 kg) per day and have continued to do so to date.

I started at 400+ pounds (181 kg) and am awaiting a call right now from the hospital to go in to the clinic so I can tell when to stop. I don't know how much fat I have left and how much is access skin! I've set a goal of 225 lbs (102 kg) but I was 6'3″ (191 cm) when I was 25 years old, now I am 6'2″ (188 cm) and my bones aren't anywhere as dense as when I was pumping weights back then… my BMI will have changed!

My A1c is 5.9, all of my LFTs are normal; my doctor says were I to walk into his office as a new client with the blood tests and the physical exam he gave me, other than the white blood cell abnormalities he would pronounce me healthy! Imagine that! BP 128/78 (after just walking!)

Average daily carbs 8-15 total (not net – a carb is a carb!)

Today's menu:

A.M. cup chicken broth w/butter, black coffee x 2
Midday: 3-egg omelet w/1 oz med cheddar cheese, 1 clove garlic, 1 tbsp coconut oil, 1 med tomato, green tea
Evening: chicken breast w/skin and bone in, Caesar salad, green tea
P.M. cup beef broth w/butter

My most difficult part of maintaining this diet, and that which kicks me out of ketosis and forces me through keto flu once again??? Fresh fruit!!! I get piggish when I get a handful of grapes or there is a bowl of fresh fruit in front of me… it is just sometimes so irresistible… but sometimes worth it… not like it is chocolate. Now check out www.williescacao.com, they have one kind called Sur Del Lago 100% Cacao that is only 4 carbs per 40-gram bar 0 sugar!!!

Rod
Comment
Congratulations Rod, what an inspiring story! Best of luck on your continued keto journey :-)
Get started
Do you want to try what Rod has done? Sign up for our free 2-week keto low-carb challenge!
DD+ MEMBERSHIP
Most popular success stories
All success stories
More
How to reverse type 2 diabetes
Keto
Type 2 diabetes
Weight loss
Support
Do you want to support Diet Doctor and get access to bonus material? Check out our membership.
Share your story
Do you have a success story you want to share? Send your information, plus before and after photos, to success@dietdoctor.com. It would also be greatly appreciated if you shared what you eat in a typical day, whether you fast etc. More information:
Share your story!