New collaboration with recipe creator and food photographer Naomi Sherman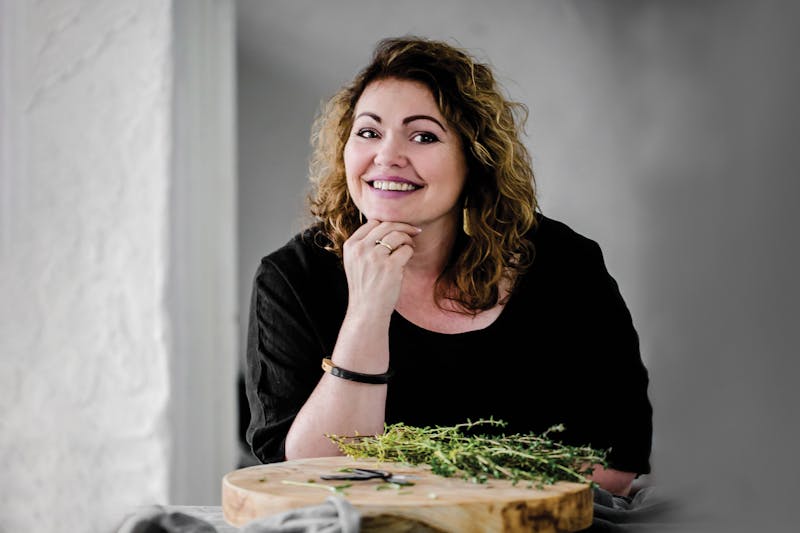 We just began a new exciting collaboration with recipe creator and food photographer Naomi Sherman. In particular, she has opened many eyes to the allure and simplicity of healthy low-carb cooking through her elegant Instagram account!
In this interview, she shares the fascinating story of how a personal health crisis caused her to reconsider what she thought was healthy food and what her sources of inspiration are, among other things:
Naomi's new recipes
---
Interview
Diet Doctor: Thousands and thousands are drooling over your mouth-watering food photos on Instagram on a daily basis — us included! However, you're not only an excellent photographer, but also a fantastic cook and recipe creator. Which passion came first?
Naomi Sherman: Definitely the cooking. I've always loved to cook and create.
My children were "those" kids who had the over-the-top themed birthday cake each year.
Food is my love language. If I don't know what to say, or how to say it, I'll bring you food. If I want to show you that you matter, I'll bring you food. If you're sick or sad, I'll bring you food.
I first picked up a camera about five years ago, and discovered a new love. Combining my love of cooking with my passion for photography just feels like the perfect job to me.
DD: We remember the moment when we got starstruck and decided that we wanted to work with you. You've prepared and photographed our keto meat pie recipe and shared it on Instagram. How did you like the pie? ;-)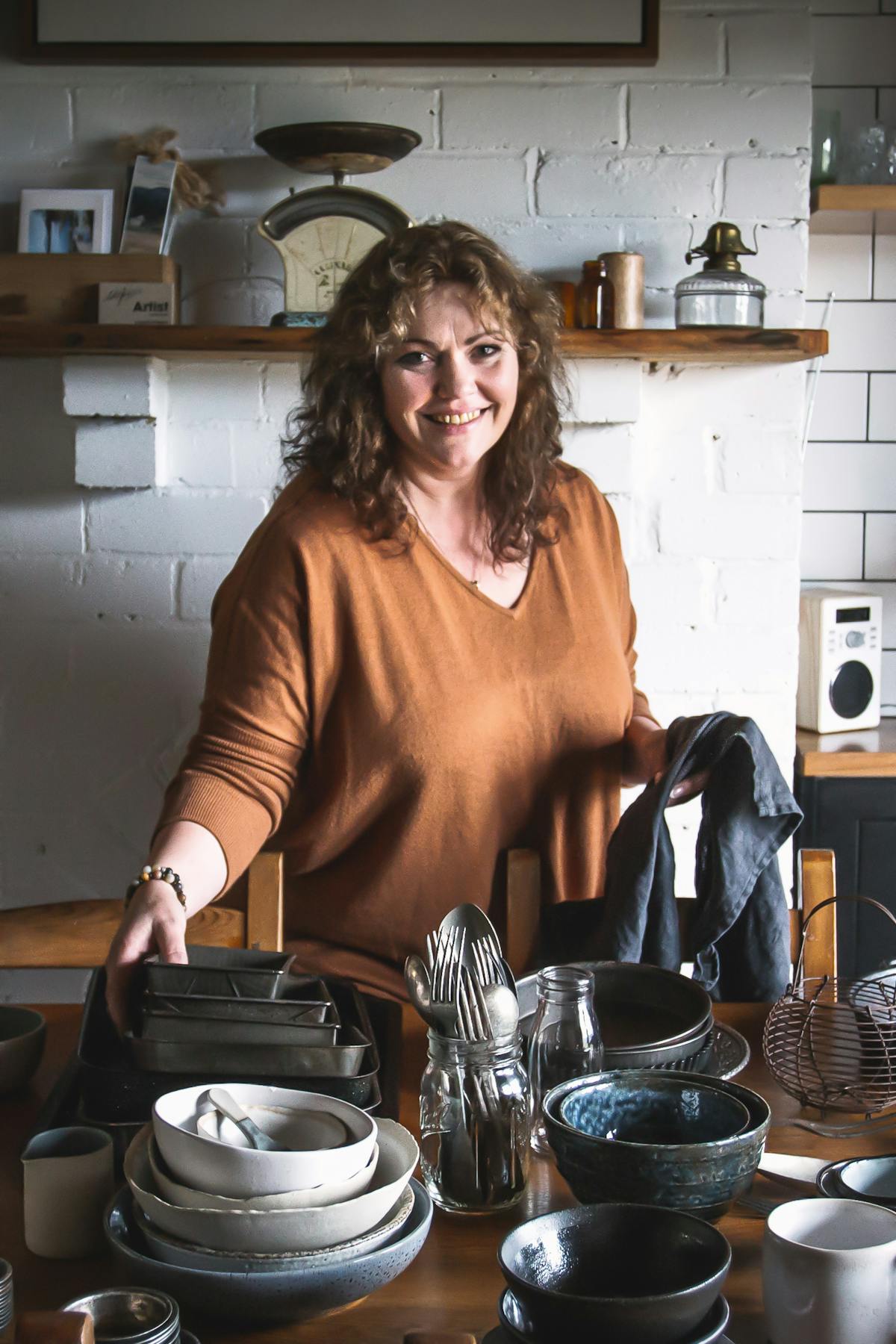 Naomi: Oh my goodness, it was soooo good! My husband and son are both tradesmen and here in Australia we have a popular lunch snack of a Beef and Cheese Pie. Your pie was all of the best parts of that dish, without the carbs! I put it on my "Tradie Approved" list.
DD: You were diagnosed with an auto-immune disease eight years ago, which made you rethink the way you nourish your body, focusing on healthy whole foods. Could you tell us a bit about your story?
Naomi: I was diagnosed with Crohn's Disease about eight years ago, before I'd ever heard of low-carb eating. I was placed on a regime of medications, including steroids, immuno-suppressants and more. I lived each day with constant low-grade pain and discomfort and suffered from regular flare-ups which would completely incapacitate me for days. At one point, I had reached the maximum dosages on my medications. My liver was starting to suffer, and I was taking medications to offset the side effects of other medications and I was STILL considered to be medically in crisis.
Around this time, my husband had his own medical issue and his doctor strongly recommended that he switch to a low-carb way of eating. Seriously, I can remember looking up the guidelines that the doctor gave me and thinking that there was no way we were ever going to be able to eat under 100 grams of carbs a day! But, I dug in and gave it my best shot. It made sense for both of us to eat that way and it didn't take long before I started to notice changes in my health as well. So began my obsession with gut health and anti-inflammatory foods.
Today, I only take one medication, at the lowest dosage. I no longer require steroids, immuno-suppresssants or regular iron infusions. I no longer live in pain and my flare ups are rare and infrequent (and almost always related to stress or eating something that I shouldn't).
Low-carb living changed my life, literally.
DD: You've been working more and more frequently with low-carb and keto bloggers, it's really inspiring to see your creative photos accompanying so many amazing and healthy dishes. You make it all so effortless and natural – what are the biggest challenges you face in your creative process?
Naomi: Oh, thank you! I honestly love what I do and it is just incredible to me to be able to work with so many passionate and inspiring people. My biggest challenge, I feel, is staying fresh. I never want my styling and photography to feel rote. When I have a lot of work on and can be shooting three recipes a day, I get really concerned about making sure that each shoot has its own style and look.
Naomi's photos for Diet Doctor
DD: People often tend to think that low-carb and keto is complicated. What are your experiences regarding this?
Naomi: I certainly think that it is easy to make keto over-complicated. I have been guilty of thinking that I need every single obscure ingredient in my pantry. I find that I struggle the most in my own keto life when I make things too complicated. Beautiful protein, fresh produce and good quality healthy fats are the cornerstones of a keto lifestyle and you can't get more simple than that.
DD: Where do you get your inspiration from when it comes to turning traditional high-carb dishes into keto and low-carb dishes?
Naomi: Everywhere! I adore reading cookbooks and watching cooking shows on television and will quite often make mental notes along the way. My husband and I have regular cafe dates as well and I'm forever staring off into space while I analyse what the flavours are and how I can ketofy the dish.
DD: We have quite a large amount of visitors from Australia, so it's really amazing to have you on board! Do you know of any specific high-carb Australian dishes that would definitely need a low-carb makeover to make our readers happy?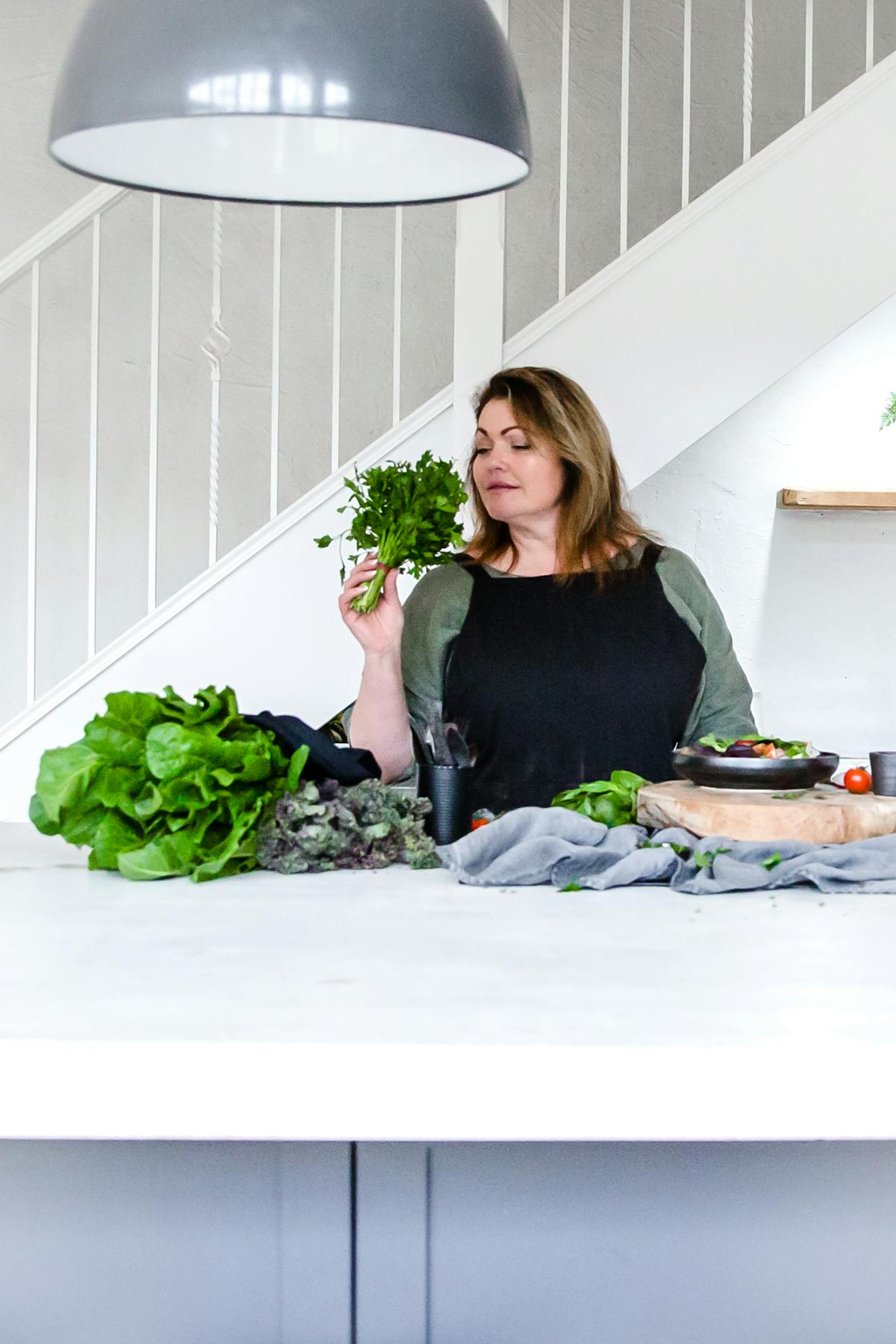 Naomi: Oh,that's tricky! Australia has some iconic dishes, such as meat pies, lamingtons, Vegemite on toast and pavlova. I have successfully made-over the meat pies and lamingtons in the past, and love to whip up a quick 90-second bread to be toasted with Vegemite. So, I think that a good keto pavlova might be my unicorn.
DD: How does a regular day look like in Naomi Sherman's life? And what do you do when you're not in your kitchen being all super creative?
Naomi: I get up very early and like to get my social media posts up and running in that first hour or so. I walk each morning on our property, with my dogs, as the sun rises. There's something so special about that quiet hush of the early morning and I find that my morning ritual keeps me focussed and relaxed.
After my walk, I tidy up the house and make my first boosted coffee of the day. I do paperwork and respond to emails for the first hour or two of the morning before getting stuck into my recipes for each day. A typical day will consist of two shoots and I like to take a break for lunch in between them.
I had a terrible habit of working right through the day without stopping to eat and then snacking and overindulging at night, so I have made it a routine to stop in the middle of the day and have a nourishing mug of bone broth and a small meal. This ritual gives me time to switch off and be calm for half an hour, which I have found to be so beneficial. I cook and shoot my next dish after lunch and then spend the last half of the afternoon editing before finishing up for the day and spending some time with my family.
When I'm not in the kitchen, I love to travel and eat! I live in one of the most beautiful places in the world and we love to pack a picnic lunch and get out and explore.
Quick Q&A
All-time favorite food?
My Grandma's Baked Apple Roll.
Favorite low-carb or keto dish?
Kyndra from Peace Love and Low Carb's Egg Roll in a Bowl.
My whole family love that dish and my son requested it for his birthday dinner last year.
One dish you'd definitely take to a deserted island?
Pfffft! I'd just make sure that I had a block of dark chocolate.
Favorite low-carb or keto recipe creator?
I'll always have a soft spot for Martina at Keto Diet App.
She took a chance on me when I had no idea what I was doing and has supported and encouraged me so much along the way. I truly wouldn't be here without her.
Also, I love using her app, it's so easy and the recipes are delicious!
Favorite Diet Doctor recipe?
I love your baked salmon with lemon and butter. I live in a salmon-producing area, so any salmon dish is a winner for me!
Favorite ingredient?
Cheese. It's bordering on a problem, but I adore cheese! And bacon. Everything's better with bacon, right?
Favorite vegetable?
I always loved cauliflower and I love it even more as the workhorse of my keto life.
Least favorite food?
Silverbeet. Can't. Won't. You can't make me eat it *shudder*
A dish you always wanted to create, but never did?
I wish there was a way to ketofy my Grandma's Baked Apple Roll, but I think that it is one of those recipes that will never translate. It's basically pastry, apples and sugar syrup, so…
Links
More