How Bill reversed his type 2 diabetes and lost 94 lbs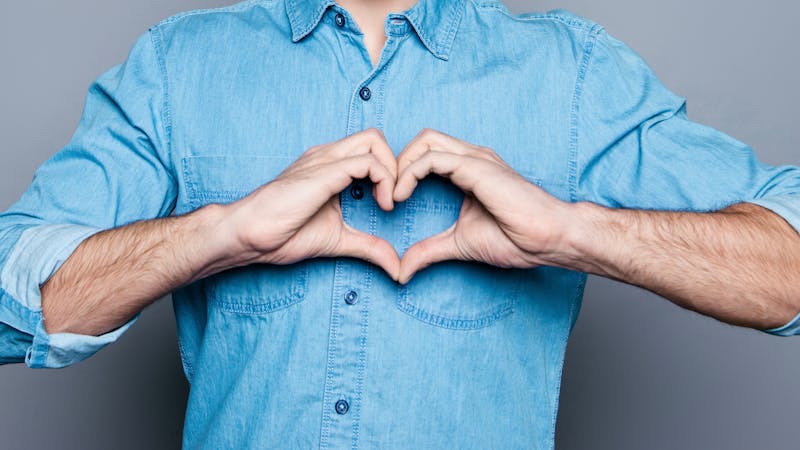 With a father who had died of congestive heart disease, Bill felt scared he would have the same sad ending. He was overweight and had diabetes but refused to take the insulin his doctor told him he needed. This is his story:
My father died of congestive heart disease. They lobbed off one leg from diabetes and before his prosthetic arrived, he was dead. I was born with a hole in my heart larger than a silver dollar and a torn valve, age 14 corrective surgery, patched the hole with Dacron and sewed the torn valve. Age 52: Heart attack, stent. Age 60: Weight 250 lbs (113 kg), and going up. My doctor says I need to take insulin to deal with my diabetes. I refused the insulin, I had to lose 90 lbs (41 kg). At this time I was eating nothing but vegetables for three years but still packing on the pounds.

I researched everything I could find. I decided to go with Diet Doctor. When I told my doctor what I was going to eat for the next three months he said: If you are still alive in three months, come to see me! I went strict keto with less than 5 grams of carbs per day and began to fast per Dr. Jason Fung. First two weeks, I was a mess, but hit a good stride on week three and four and lost 10 lbs (4.5 kg).

With intermittent fasting and nothing but eggs, bacon and rib eye steaks for the next two months I lost another 45 lbs (20 kg). When I saw my doctor, my HbA1c was moderate and my triglycerides were in normal range. All my doctor could say was that it was because I lost all that weight. By the end of the first year, I was down 4 lbs (2 kg) lower than my normal fighting weight — I had lost 94 lbs (43 kg).

Now, I eat only once a day and at times I have to force myself. Three-day fasts have become normal at least twice a month just because I am not hungry. Now, I am three months into my third year and feel like I could destroy the world with one hand tied behind my back. I weight lifted and played golf daily most of my life but ended up with a torn rotator cuff in my right shoulder and severe muscle atrophy of my rear delts in my left shoulder. Cuff was repaired but they can not do anything for my left shoulder so I stopped lifting and had to stop golf due to the pain in my left shoulder so I did no exercise at all for the past three years.

Without the people whose passion is to help people like me I would never have had a chance at a long healthy life and, certainly would have followed my dad's last three years alive. Without finding DietDoctor.com who gave me a chance, invigorated me, and kept me on the path of keto through their videos, interviews, and so much more that they offer, I don't know what I would've done. When I stumbled, I would go back to the videos and interviews which would invigorate me again, which would allow me to keep on keeping on.

Today, keto is not a diet to me. Keto is a way of life! By the way… My doctor is still not on board… Incidentally, his father died the same way my father died… He just keeps reiterating the "it's because you lost all that weight".

Many thanks to you all, thanks for saving my life. I am grateful.

All my best, Bill
Comment
Congratulations, Bill! There are never guarantees in life, but certainly, it's reasonable to expect that getting blood sugar levels under control and losing most excess weight should result in a significantly lower risk of heart disease in the future.
Get started
Do you want to try what Bill has done? Sign up for our free
2-week keto low-carb challenge!
DD+ MEMBERSHIP
Most popular success stories
All success stories
More
Keto
Lose weight
Type 2 diabetes
Support
Do you want to support Diet Doctor and get access to bonus material? Check out our membership.
Share your story
Do you have a success story you want to share? Send your information, plus before and after photos, to success@dietdoctor.com. It would also be greatly appreciated if you shared what you eat in a typical day, whether you fast etc. More information:
Share your story!