Cucuzzella's crusade: the sugar paradox in U.S. hospitals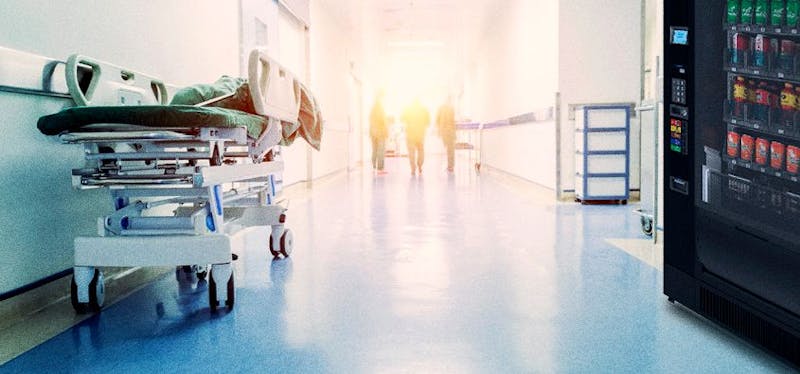 Dr. Mark Cucuzzella, MD, is a professor at West Virginia University School of Medicine and he has a bone to pick with U.S. hospitals. As he points out in a recent article:
Physicians know that excessive sugar consumption leads to a host of ailments. Yet today's hospitals are veritable sugar shacks.

This doesn't make sense.
And he's not just talking about the vending machines selling sugary sodas. Often, patients recovering from surgery or illness are given a "protein shake". But "sugar shake" might be a better word for them: Cucuzzella provides nutritional information for these shakes, one of which contains 41 g of carbohydrates and only 10 g of protein.
Patients are also commonly advised to drink Gatorade for a source of electrolytes. "But," warns Cucuzzella, "just 32 ounces of Gatorade contains 56 grams of sugar — double what the World Health Organization recommends per day".
The hospital that Cucuzzella is associated with, West Virginia's Jefferson Medical Center (JMC), has now removed all sugary drinks from its vending machines and cafeterias after years of advocacy by Cucuzzella. And he hopes that other hospitals will continue to step up.
Hospitals have a duty to make people healthy. They can start fulfilling that mission by banning sugary drinks.
Hats off to Dr. Cucuzzella for pushing through with this important mission.
Read more here:
Salon: Get sugary drinks out of hospitals >
Related articles
10 tips for getting low-carb food in the hospital
British hospital bans sugar to stave off obesity among employees
Videos with Dr. Mark Cucuzzella