The ultimate guide to low-carb living in a high-carb world
Ahoy, low-carb eaters! Rough seas lie ahead.
Take a look at your surroundings. Cheap calories are everywhere. Lousy, outdated ideas about diet and health dominate. Misinformed doctors and dietitians supervise. Uninterested government health officials put their heads in the sand. It's a perfect storm.
The cruise you didn't choose
America, like most modern nations, is like a bad cruise ship headed into bad weather. The buffets onboard are overflowing with processed food — sugary drinks, starchy snacks, and meals dominated by additives, highly-processed oils, and more starch. The restaurants are always open and the all-you-can-eat buffets encourage large plates piled high with food.
The cruise director promotes the ever-present food and drink over the ship's loud speakers, reminding you to head on over to the restaurants, anytime. Whether you are hungry, bored, or lonely, the answer is a visit to the ship's bars, buffets, and snack stands. Occasionally the captain ruins the mood — he picks up the microphone and admonishes, "Passengers should eat less and exercise more."
And so it goes — the endless cycle of heavily marketed and ubiquitous bad food, weight gain, ill health, misguided scolding, and guilt. This is our crazy world.
Abandon ship
Living low carb means abandoning the cruise before it takes you down. Once off the ship, you can avoid the buffets that set you up for failure.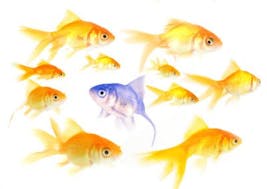 Your low-carb lifestyle doesn't just save you from the storm. It can help fix the broken system. The example you set each day matters. If enough people catch on, we can change the world.
Low-carb living requires extra planning and an independent spirit. But we know you can do it. This post is designed to make low-carb living in a high-carb world easier.
Here is your five-part guide to swimming upstream.
1. Provisioning your low-carb home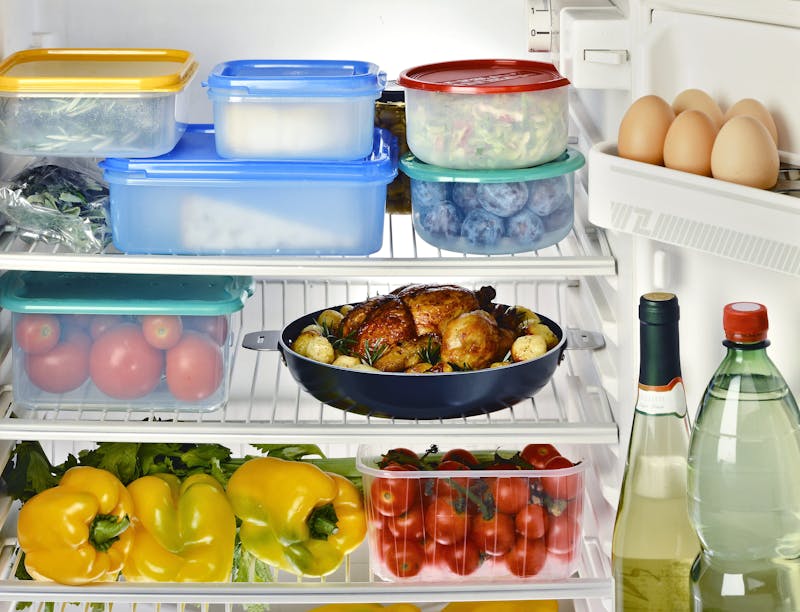 A low-carb home is like a lifeboat bobbing alongside the enormous cruise ship that holds our toxic modern food environment. When you hop off the cruise ship and come home to your lifeboat, you can surround yourself with delicious real food, eliminating the highly processed choices onboard the cruise.
Provision your lifeboat with the best food you can afford. Time well spent in the grocery store is the most crucial step for setting yourself up for low-carb success. Shop wisely. And remember, if you don't buy it, you won't eat it.
Build your basic grocery list
You know what to buy — meat, fish, seafood, eggs, full-fat dairy, colorful vegetables, tart fruit, and nuts. Plus butter and olive oil, of course! Here is a more detailed grocery list organized by section of the store. Print it and bring it with you when you shop.
Master online grocery shopping
Some of us live in rough food environments. Your local grocery store may not offer the delicious fresh meats, tantalizing vegetables and the healthy low-carb extras you seek. Fortunately, online grocers are expanding. Here are a few who might deliver in your area:
Amazon for next-morning service
Amazon Fresh1 offers next morning delivery to many locations.
Instacart and lookalikes for speedy deliveries
If you live in a major metropolitan area, Instacart might provide speedy grocery delivery to your home. Their model is grocery delivery in under an hour. Local players like this one offer similar services in many large or mid-sized cities.
Walmart and regional grocers for curbside pick-up
Walmart offers online ordering and curbside pick-up in many markets. Many regional grocery chains are also offering on-line ordering with curbside pick-up. This saves time and is usually free.
Safeway, etc. for home delivery
National supermarket chains like Safeway will accept online orders, pick out your groceries, and deliver to your door for a fee. See what is available in your area.
Thrive Markets for organic-ish non-perishables at a discount
As Fortune put it, "If Costco and Whole Foods had an online baby, it would look something like startup Thrive…" If you want to stock up on low-carb staples like macadamia nuts, jerky, dark chocolate, coconut products, and lard, all delivered to your door at prices that are better than Amazon's, Thrive is a good option. Note that there is a membership fee of ~$60/year, but you can try it for a month free of charge.
Postmates delivers from grocers and restaurants
Whether you want groceries or a gourmet meal, Postmates is on duty, 24/7, in many markets. They promise speedy, courteous delivery in under an hour.
Consider a meal delivery service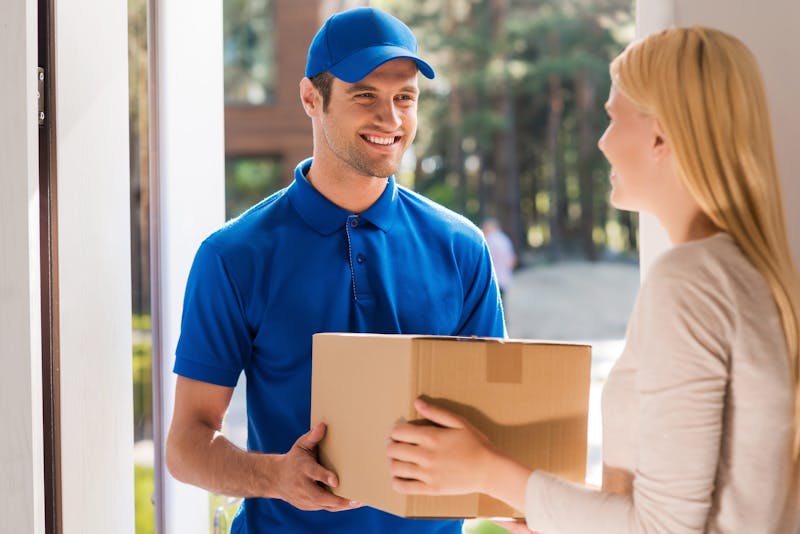 Cook new recipes with fresh ingredients shipped to your door
Like to cook but hate to shop? Like variety? Upscale meal delivery services are newish and en vogue. They package whole food ingredients for meals, along with a recipe, and mail them to you in an insulated box. You do the cooking.
Perhaps you have heard of the mainstream choices – Hello Fresh, Plated, and Blue Apron. You could try one of these and simply throw out the starch and add some healthy fat from your refrigerator or pantry.
Better yet, for a meal service that is closer to low carb, check out the options at these three subscription services:
Green Chef (scroll down to paleo offerings)2
Sun Basket (click on paleo tab for offerings)
Chef'd (many options — look for low-carb offerings)
Try completely prepared low-carb meals
For ready to serve low-carb meals that you don't have to cook, delivered to your door, check out these national options:
Search for local Paleo meal services
Many enterprising chefs scattered about our country offer fresh, ready-to-serve Paleo meals that might satisfy your low-carb needs. Although these services may not deliver, multiple pick-up points can make them convenient enough to justify a weekly stop. Even mid-sized cities in the Rust Belt have local options, like Pittsburgh Fresh!

Atkins offers a line of frozen meals that can be purchased at a discount online as the Frozen Foodie Meal Kit, which includes 14 individually packaged low-carb frozen dinners. You also may be able to find Atkins' frozen dinners in grocers near you.
Take advantage of farmers' markets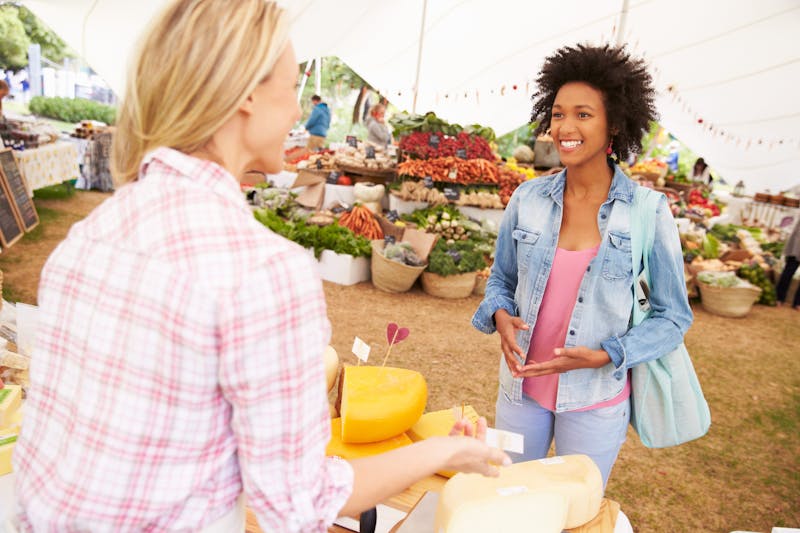 If you have access to a farmers' market, it can be a terrific place to shop. Most of what farmers sell is real, unprocessed food, so you will not be dodging aisles of processed snacks while picking out locally grown produce, meat, and dairy.
You might pay a little bit more at these markets, but you are supporting both a healthy local foodshed and the local economy with your food dollar – hard to do at most grocery stores.
Assemble meals without (really) cooking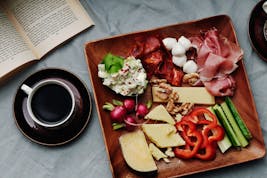 Everyone has busy days and needs an easy meal. And some of us don't like to cook and need an easy meal every night.
Our guide, "how to stay low carb when you don't want to cook" can be a great resource for simple, low maintenance meals from items on your grocery list.
Understand organic and other labels
Should you buy organic? It depends. Is it available? Can you afford it? Focus on the food first and the pedigree of the food second. Organic is a nice extra, but it is not required for healthy eating.
For more on prioritizing the potential upgrades such as grass-fed/free range/wild-caught, this page addresses them all and suggests what matters most.



2. Living low carb in a high-carb home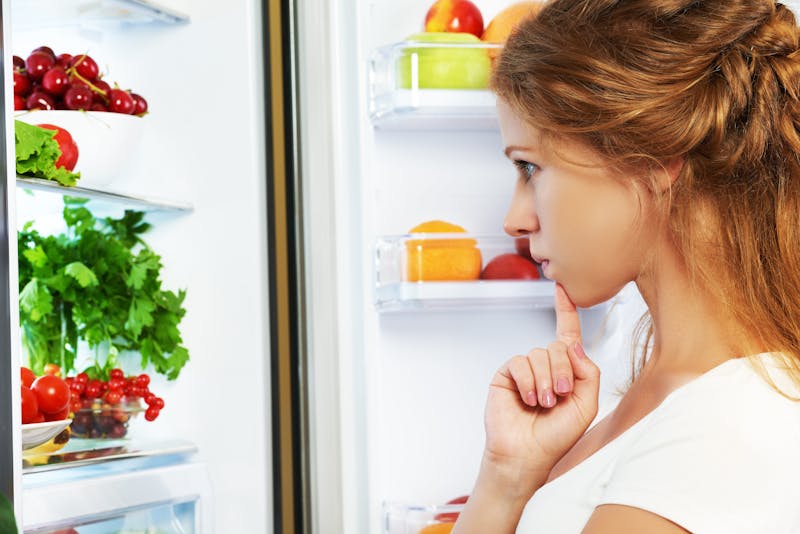 Consensus is not always possible, even in loving families. Many of us share our homes with —gasp! — higher-carb eaters. Living with people who eat a high-carb diet can be challenging.
Here are eight tips that will make it easier:
Control the grocery list
Keeping your refrigerator and pantry stocked with low-carb favorites is an absolute requirement. You must have healthy, full-fat real food on hand to make low carb work.
If your partner buys the groceries, a list of staples that you would like to always have on-hand can help spell out your needs. If cooperation is not enthusiastic, add a stop at a well-stocked market to your weekly routine. Here is a link to an LCHF grocery list for weekly basics.
If possible, eliminate the most tempting carbs
It is really hard to say no to temptation, night after night. Cooperation from family members is a huge bonus. Perhaps you want to discuss your goals and what you're trying to do, and ask if they would consider supporting you so that you're able to reach your health goals.
This could mean preferably not eating cookies, chips or ice cream when you're spending time together. If your family really wants to do everything to support you, perhaps they could even imagine not having that kind of foods at home.
MEMBERS ONLY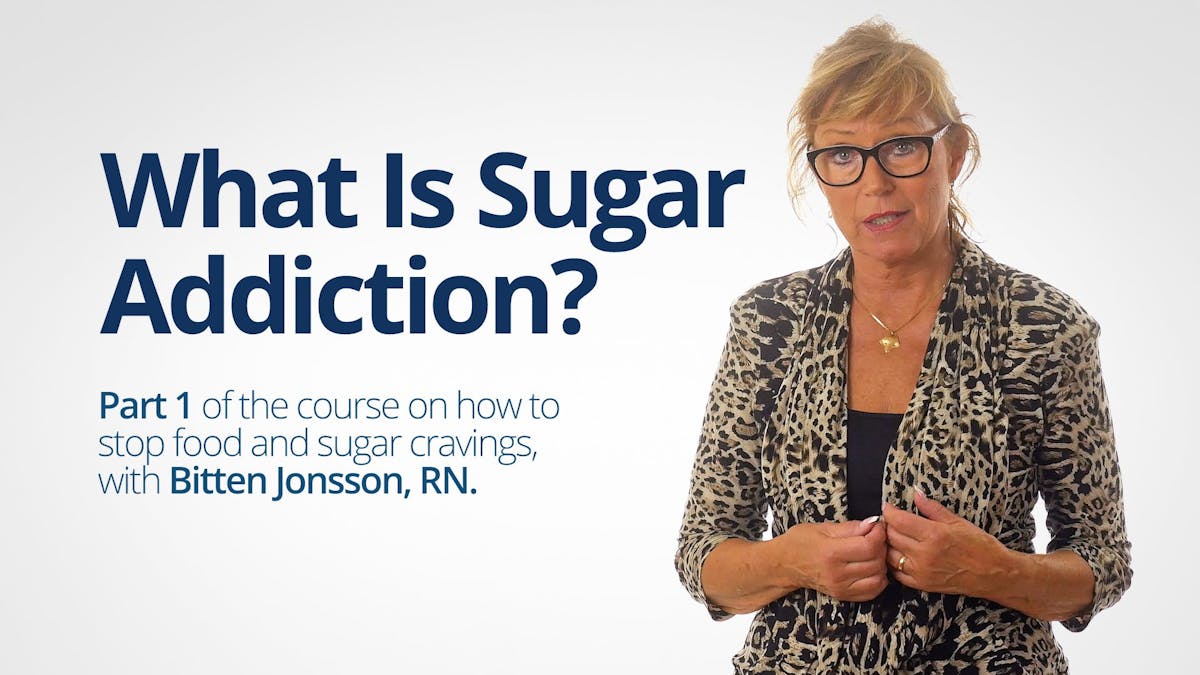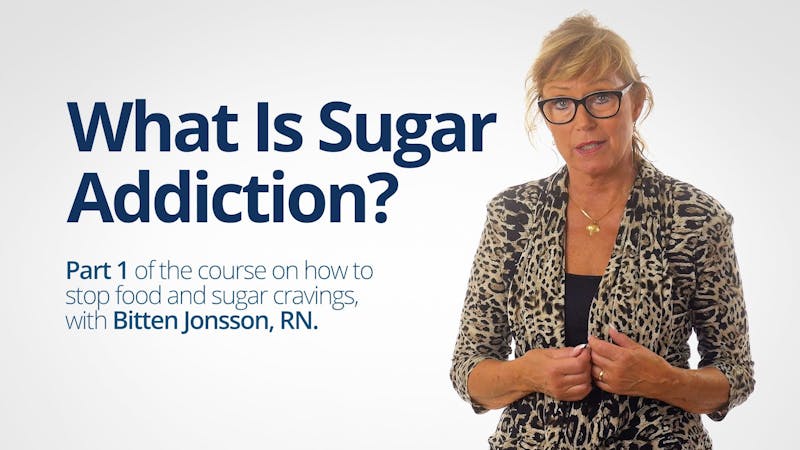 How hard to push depends on how hard it is for you to resist this sort of temptation. If you're really addicted to sugar or junk food, then it's an absolute requirement to get it out of your house in order for you to succeed.
In that latter case, it's important to make your family understand why this is crucial for your ability to experience health and happiness. Once they truly understand, they'll be more able to offer their support.
Add protein and fat to eliminate the starch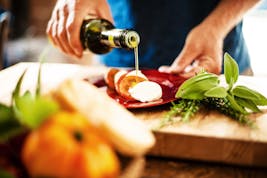 If your family dinner is a classic mix of meat, starch, and vegetables, you know what to do — skip the starch and ask for extra vegetables. But that might leave you feeling a little hungry. Adding more protein and/or fat to your meal is the ticket to great taste and complete satisfaction.
If your refrigerator and pantry are well stocked, you will have lots of options. An extra portion of meat, two extra eggs, a drizzle of olive oil. A spoonful of sour cream. Grated cheese. Melted butter.
For more delicious ideas, check out our guides, top high protein snacks and the top 10 ways to eat more fat.
Freeze bread, buns, and treats
Storing sliced loaves of bread, hamburger buns, and dinner rolls in the freezer keeps them on-hand for the high carber in the family but makes them less tempting for you. Frozen bread stays fresh for months, which eliminates waste. Bread can be warmed when needed by others.
Add enjoyable sides to your low-carb meal
If you are doing the cooking and making a low-carb meal, it can be easy and inexpensive to add a starch for a high-carb eater in your midst. Keep it simple, small, and not necessarily too appetizing:
A frozen dinner roll or biscuit
Single-serve mashed potatoes, stuffing, or mac and cheese
Single serve precooked frozen rice
This way, you won't add much extra work in the kitchen.
An even better way is to cook low-carb sides that your family likes equally well. For example cauliflower mash or cauliflower rice or another delicious low-carb side dish. This way you can cook the same food for everyone – no extra work at all, and everybody is happy.
Generally, you could likely often make the low-carb meal so satisfying they won't even miss the bread or side of potatoes. The best way to achieve this is to start with a delicious recipe designed with low carb in mind.
Say thank you
If your partner has gone out of his or her way to make a delicious, low-carb recipe like meat pie, creamy chicken casserole, or bacon mushroom cheeseburger lettuce wraps (yum!!), a little gratitude goes a long way. Express your appreciation for his or her efforts with lavish thanks and compliments to the chef.
A household with a mix of different dietary preferences really is doable if you work together to keep everyone on-track and satisfied.
DD+ MEMBERSHIP
3. Living low carb away from home

You can't spend your entire life on your lifeboat. You will want to venture back to the cruise ship for work, play, and social engagement. Fear not. Your low-carb habits travel with you like a life jacket. They can protect you from tempting food, anywhere.
Here's how to survive dangerous food environments:
At work…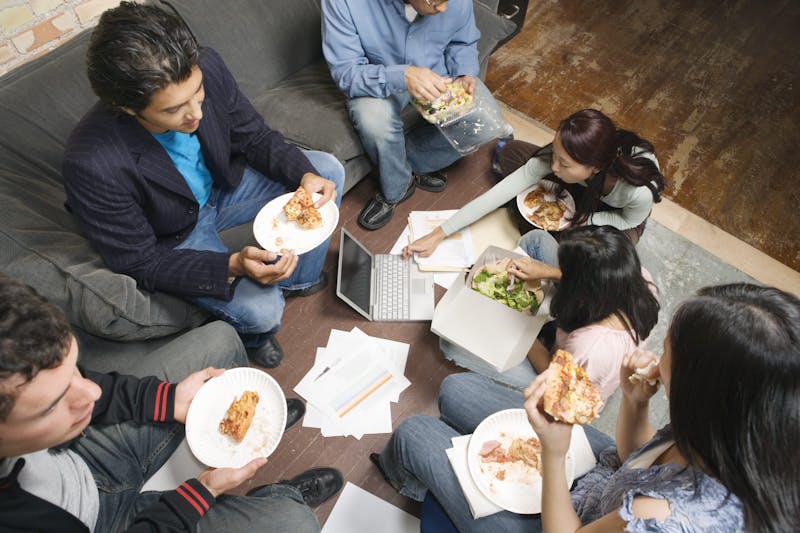 Office environments can wear you down.
Vending machines sell mostly junk; break rooms are full of cookies, crackers, and microwave popcorn. Some companies even offer refrigerators stocked with free soda. Then, there is the classic bowl of candy sitting on the receptionist's desk, tempting everyone all day long. Ugh.
What is a low-carb worker to do?
Set a firm rule of no carbs at work
Commit to never eating the food at your workplace except in the rare instances that it is something completely safe, like cheese. Nibbling on freebies from the office is a slippery slope. A little bit here — a little bit there. Before long, you have ruined your eating plan for the day. Instead, draw a line in the sand and never cross it. No questionable office food. Period.
Pack your own food
Bring in leftovers from last night's low-carb dinner for your lunch. Keep low-carb snacks on hand in your desk or in the refrigerator. When hunger strikes, you won't be tempted by the high-carb offerings. Instead, you can feast on your own delicious food.
For more ideas for snacks, check out our guide: low-carb snacks — the best and the worst.
Choose drinks with care
Often working means finding focus and energy even when you are bored or tired. It is key that you find a way to avoid drinking sugar-sweetened beverages as a mid-day pick-me-up.
Here are a few ideas to make this easier: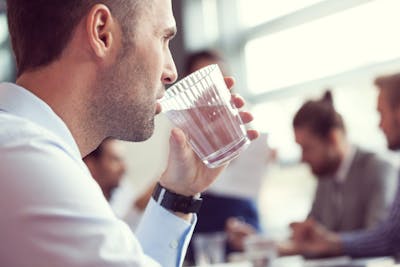 Craft your story
Be prepared for curiosity, concern, and perhaps even amusement from your office colleagues who watch you eat. When you are questioned, be ready to share your story.
Think through the basic narrative. What caused you to switch to a low-carb diet? What problems has it solved? Why does it work for you? Here are a couple of example: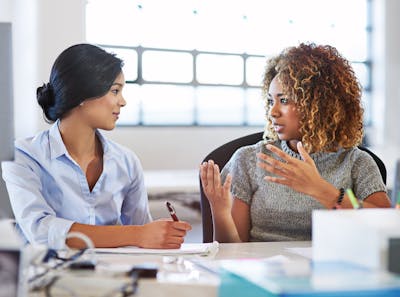 "I was always hungry and had to work out constantly to not gain weight. Plus, I had pretty severe acne. As soon as I cut back on carbs, my skin cleared up and my hunger has changed — I'm just so satisfied by the food I eat. And, although I still exercise, I don't need it to keep my weight stable."

"I always struggled with my weight, even as a kid. I was 'officially' obese for 20 years. When my doctor told me I had diabetes, I knew I had to do something. After finding low carb, I completely changed my eating habits. I lost 50 pounds and haven't looked back. And the best part of my story is that my diabetes is in remission — no meds!"

Practice your story a few times. Knowing what you are going to say makes these encounters less awkward. It can be fun to share your path to improved health! Perhaps you will spark an interest and change a life.
When dining out…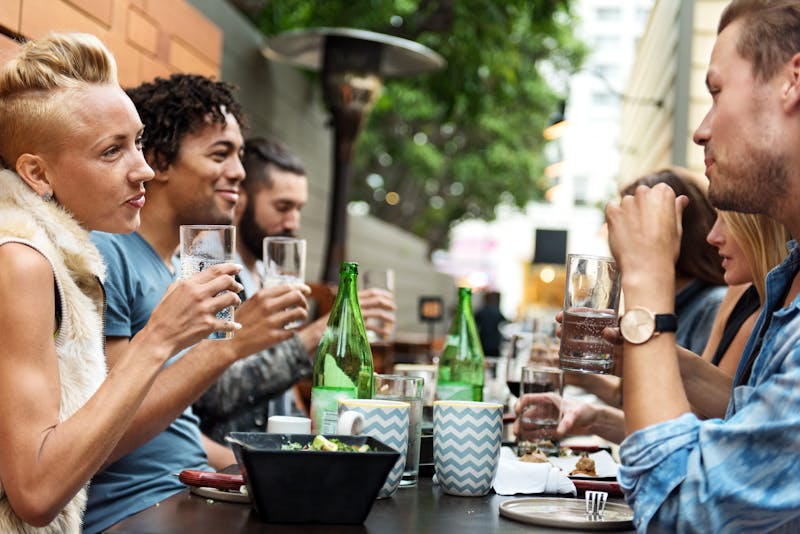 You can enjoy a low-carb meal almost anywhere — ethnic restaurants, buffets, or even Aunt Martha's. Enjoy yourself without a setback by mentally preparing for your meals away from home.
Common sense should rule — say no to bread, and ask for double veggies instead of the starch with your main course. Sometimes a large salad with protein is the easiest way to go; choose olive oil and vinegar dressing. For a boost in fat, melt butter on your cooked vegetables and protein. Choose coffee or decaf instead of dessert.
Drink mostly water — champagne, dry wine, light beer, and straight spirits are okay in moderation. (Our guide to low-carb alcohol is worth consulting.)
For more detailed tips on how to order and enjoy low-carb meals at restaurants, check out our guide: how to eat low carb when dining out.
Don't miss the section in this guide entitled at a friend's place — perfect to consult when you are invited to dinner at a friend's, colleague's, or relative's home. It also works for an invitation from your boss!
When traveling…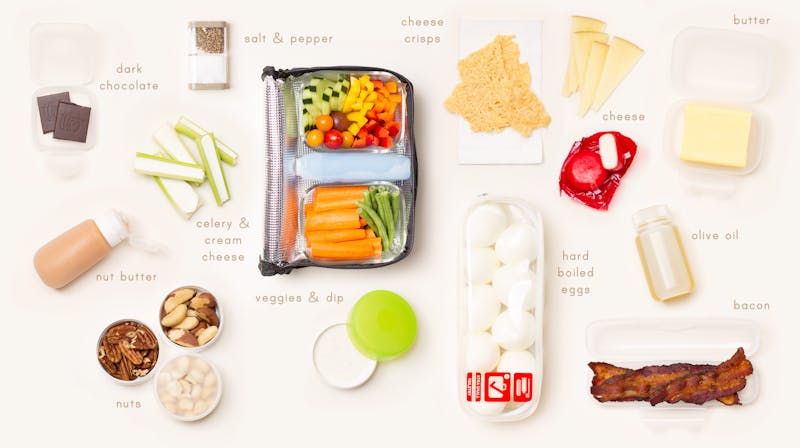 Are you headed out of town on vacation or do you have a business trip coming up? Don't let travel interfere with your commitment to low-carb eating. With a little planning, you can stride through airports and hotel breakfast buffets with confidence.
As always, packing low-carb snacks can be a lifesaver. Eating well before you leave helps, too. In addition, you can use coffee to stave off hunger. You can even pack butter to add to your coffee in this BPA-free soap dish!
For a complete guide to hitting the low-carb road, please read our guide, how to eat low carb when traveling.

4. Parenting low-carb kids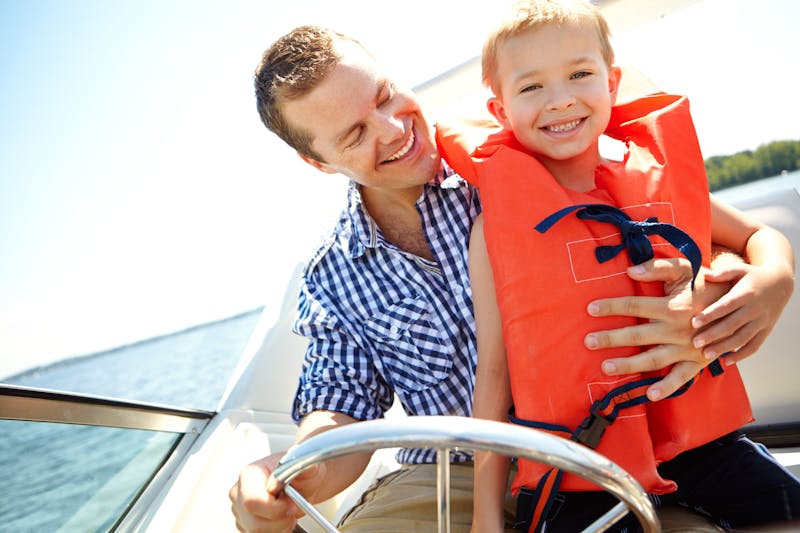 As a parent, letting your well-fed child venture from your lifeboat into the big, bad high-carb world can be challenging. Sometimes you'll just have to let go and accept that perfection may be unattainable. Concentrate your energies on the recurring situations that you can control, like the food environment at home.
Almost everywhere they go, sugar and starch will be served. Your children need to learn to make their way in this environment. Fortunately they will have a giant head start, due to the example of their parents and their food situation at home.
Teach your kids to peel back the carbs
For kids, carbs are often layered, one on top of another:
Preschool snack ⇒ apple juice | animal crackers | pretzels or Goldfish
School lunch ⇒ submarine sandwich | french fries | lemonade | pie
Birthday parties ⇒ pizza | cake | ice cream | a bag of candy to bring home
Soccer games ⇒ Gatorade | Doritos | gummy fruit snacks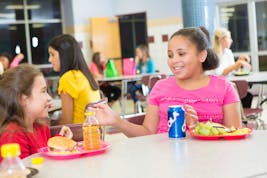 This happens everywhere — even at seemingly safe places like public schools. (Especially public schools, actually.)
Consider talking about our unhealthy food environment with your child – especially if he or she is a bit older – and see if there are things to do to avoid excessive bad carbs when away from home.
Can she or he reduce carbs by eliminating the sugar-sweetened drinks and substitute water? That is probably the most effective single thing to do. If it's not possible, you can always fall back on serving only water at home.
Suggest that she come up with her own plan. Empower your child to figure out what she really wants to eat and how to say "no thanks" to the rest. But remember it has to be her own choice.
Don't fight every fight. Accept that there will be some bad carbs eaten at birthday parties and other social situations. Try to focus on what gets eaten every day.
Pack lunch for daycare and school
You can minimize the amount of conventional food kids eat by packing lunch for them to take to school. If your child attends a school with unusually good food, this may not be necessary, but in most cases, it is a commitment that really pays off. Packing a lunch gives you greater control and is usually cheaper, too.
Here is a nice guide to 30 kid-friendly low-carb lunches.
Plan for official high-carb advice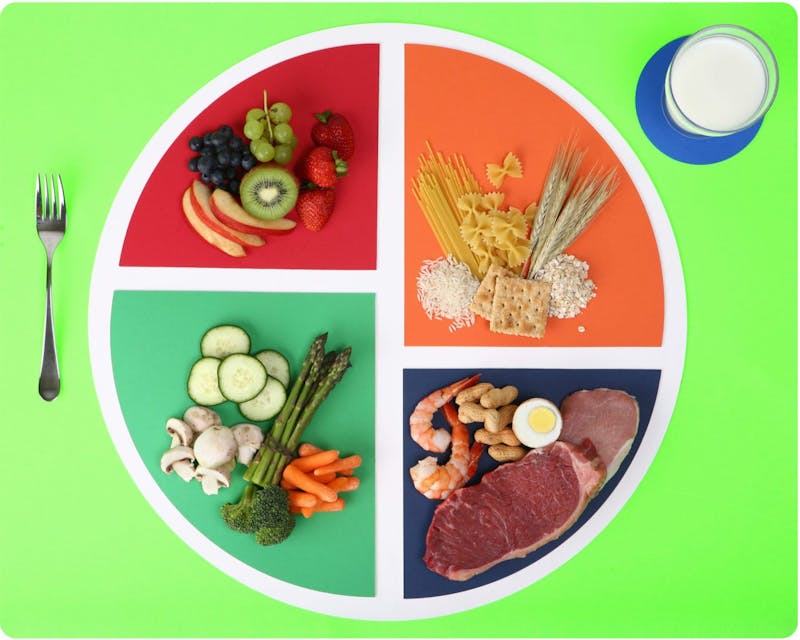 To top it all off, your kids are likely to be taught about the dietary guidelines in school, so they will have to endure lessons about the 'importance' of drinking skim or low-fat milk and eating only lean meats. They will learn about the 'importance' of eating plenty of whole grains and vegetable oils for heart health.
Prepare them for these lectures, explaining that you believe many people still have it wrong; in your family, you see and do some things differently, because it works better.
Remember YOU are your child's biggest influence
Your kids are watching YOU. What you eat is the best predictor of what they eat. The science backs this up. Eat well for your own health, and your kids will follow your lead, naturally.
Take comfort in the good news
Before you decide to homeschool your children and never let them leave the house (obviously a poor choice!), consider the good news:
For kids, it's low carb, not no carb
Kids are usually pretty insulin sensitive. Youth is on their side. Although the conventional food they will eat outside your home is not ideal, chances are it will not ruin their health.
Sugar is public enemy #1
One area where you will find common ground is avoiding sugar. Almost all adults agree that sugar is bad for kids, especially sugar-sweetened beverages. Increasingly, even sports drinks are getting called out as unnecessary for most kids. This trend fits well with low-carb objectives.
Many mainstream parents agree that sport team snacks should be reduced
Talk to other parents about eliminating unnecessary snacks and sugar-sweetened drinks at weekly practices and games. Most children do not burn anywhere near the calories in these treats while playing their sport for an hour.
If every parent brings water instead of fruit punch to soccer practice, that is a gift you give to all the families on your child's team. Here is a thoughtful post about how to start these conversations in your community.
Let teenagers be teenagers

For teens, grabbing a soda and handfuls of potato chips can be part of blending in with the crowd. Or it can be part of the natural rebellion against whatever habits their parents might want them to cultivate. Either way, go easy — too much of a reaction may backfire. Your years of sharing a carefully stocked low-carb home with them were not wasted. It is a phase. They will find their way back to higher-quality food before long.
More on feeding your kids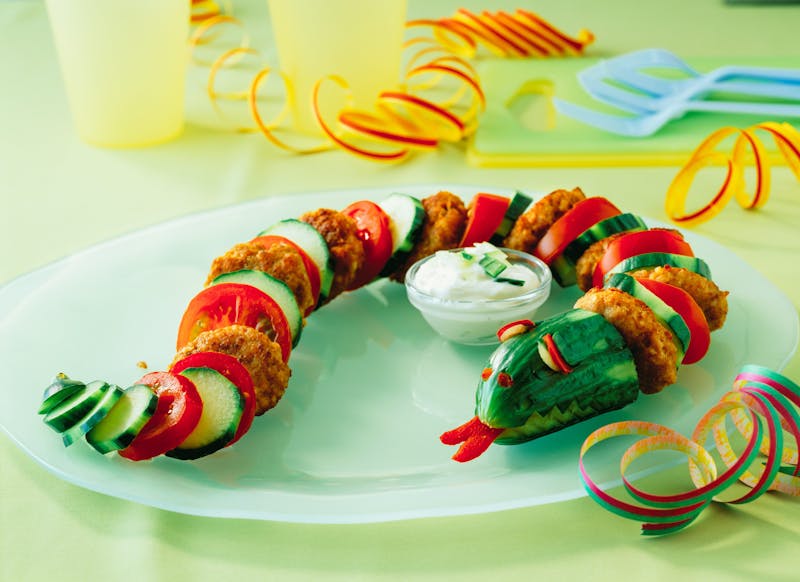 Low carb is delicious. You can make it fun, too. Here is a family-friendly collection of low-carb recipes.
If you have questions about low carb and kids, consult our guide, how to raise children on real low-carb food.
If you are new to low carb and want to transition your children from a conventional diet to a low-carb lifestyle, check out our guide, how to help transition your children to low-carb real food.
5. Knowing what you are up against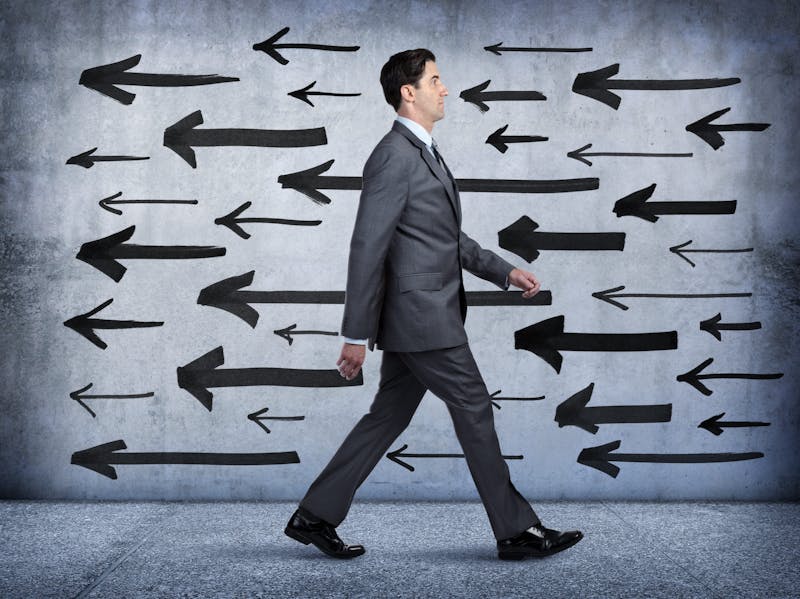 Look around. Unhealthy food is everywhere. And with it, we see the health destroying results one might expect — raging rates of chronic disease and an always hungry, always snacking, population of over-fed, undernourished citizens.
Knowledge is power. If you concede that mainstream food and ideas about food are deeply flawed, all the appalling junk food and junk science that surrounds you might drive you a little less crazy.
Realize people are woefully misinformed
The problem goes so much deeper than the piles of junk food in every grocery store and every office break room — the very ideas about food and health that dominate public discourse are compromised.
Turn on the news and you will hear our nation's unconfirmed ideas about diet relayed as established facts. Understandably, your neighbors, colleagues and family members may have been swayed by this barrage of misinformation.
Take saturated fats. Almost everyone believes these naturally occurring fats in intact whole foods are bad, while vegetable oils, which are industrially extracted from seeds that aren't traditional foods (and some of them, like cotton and soy seeds, were actually once considered waste by-products), are healthy. It's backwards.
Most people in your social circles are likely to have believed in the health benefits of eating a grain-heavy, canola oil infused, low-fat diet for so long that they may think you are a little crazy when you skip the 'whole-grain goodness' and drop a tablespoon of butter into your coffee.
Understand that our authorities are dogmatic
Worse, the authorities we trust — our dietitians, doctors, scientists, journalists, and public health officials are painfully slow to change. The abject failure of low-fat dietary guidelines has NOT led to a 'back to the drawing board' moment. No.
Instead, misinformed ideas are tweaked and massaged into slightly less misguided ideas. We started, back in 1992, with a recommendation of 6-11 servings of grain each day (in the original Food Pyramid). Today, we dutifully fill slightly more than a quarter of our plate with processed whole grain products (if we are following MyPlate, introduced in 2011).
Terrible results cry out for a food revolution, not minor modifications, but the establishment is so sure its old, misguided ideas are correct, it can give us only same-old, same-old advice.
Know that what you do matters
A low-carb lifestyle is your lifeboat. You must navigate next to the cruise ship full of unhealthy food, outdated ideas, misguided advice, poorly interpreted science, and sick passengers. Stay out of its wake and set your course. Ride through the storm.
And know that you are a key part of the solution. Your commitment to low carb matters. Grassroots movements like low carb spread by word of mouth. As you share your success with others, some will come on board.

More
About the author
Jenni Calihan created the non-profit, Eat the Butter, to start a mother-to-mother conversation about diet and health. She advocates for real-food-more-fat eating, and has been feeding her family (four kids) for twenty years.
Jenni is a former consultant; she holds a Human Biology degree from Stanford and an Tuck (Dartmouth) MBA.
Low-carb lifeboat illustration by Anne Lopez Studios.
Practical low-carb guides
Visual guides
Big guides
Diet Doctor will not benefit from your purchases. We do not show ads, use any affiliate links, sell products or take money from industry. Instead we're funded by the people, via our optional membership. Learn more ↩

Diet Doctor will not benefit from your purchases. We do not show ads, use any affiliate links, sell products or take money from industry. Instead we're funded by the people, via our optional membership. Learn more ↩

Diet Doctor will not benefit from your purchases. We do not show ads, use any affiliate links, sell products or take money from industry. Instead we're funded by the people, via our optional membership. Learn more ↩