The ultimate guide to low-carb living in a high-carb world
Ahoy, low-carb eaters! Rough seas lie ahead.
Take a look at your surroundings. Cheap calories are everywhere. Lousy, outdated ideas about diet and health dominate. Clueless doctors and dietitians supervise. Lame government health officials put their heads in the sand. It's a perfect storm.
The cruise you didn't choose
America, like most modern nations, is like a bad cruise ship headed into bad weather. The buffets on-board are overflowing with processed food — sugary drinks, starchy snacks, and meals dominated by additives, refined vegetable oils, and more starch. The restaurants are always open and the all-you-can-eat buffets encourage large plates piled high with food.
The cruise director promotes the ever-present food and drink over the ship's loud speakers, reminding you to head on over to the restaurants, anytime. Whether you are hungry, bored, or lonely, the answer is a visit to the ship's bars, buffets, and snack stands. Occasionally the Captain ruins the mood — he picks up the microphone and admonishes, "Passengers should eat less and exercise more."
And so it goes — the endless cycle of heavily marketed and ubiquitous bad food, weight gain, ill health, misguided scolding, and guilt. This is our crazy (dare I say hellish?) world.
Abandon ship
Living low carb means abandoning the cruise before it takes you down. Once off the ship, you can avoid the buffets that set you up for failure.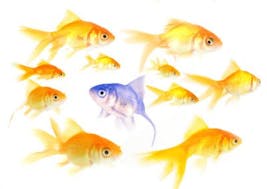 Your low-carb lifestyle doesn't just save you from the storm. It can help fix the broken system. The example you set each day matters. If enough people catch on, we can change the world.
Low-carb living requires extra planning and an independent spirit. But we know you can do it. This post is designed to make low-carb living in a high-carb world easier.
Here is your five-part guide to swimming upstream.
2. Living Low Carb in a High-Carb Home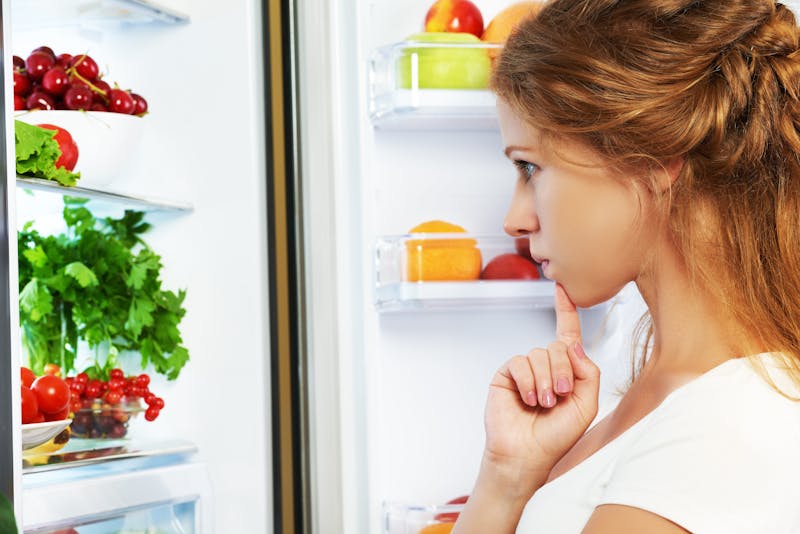 Consensus is not always possible, even in loving families. Many of us share our homes with —gasp!— higher-carb eaters. Living with people who eat a high-carb diet can be challenging.
Here are eight tips that will make it easier:
Control the grocery list
Keeping your refrigerator and pantry stocked with low-carb favorites is an absolute requirement. You must have healthy, full-fat real food on hand to make low carb work.
If your partner buys the groceries, a list of staples that you would like to always have on-hand can help spell out your needs. If cooperation is not enthusiastic, add a stop at a well-stocked market to your weekly routine. Here is a link to an LCHF grocery list for weekly basics.
If possible, eliminate the most tempting carbs
It is really hard to say no to temptation, night after night. Cooperation from family members is a huge bonus. Perhaps you want to discuss your goals and what you're trying to do, and ask if they would consider supporting you so that you're able to reach your health goals.
This could mean preferably not eating cookies, chips or ice cream when you're spending time together. If your family really wants to do everything to support you, perhaps they could even imagine not having that kind of foods at home.
In that latter case, it's important to make your family understand why this is crucial for your ability to experience health and happiness. Once they truly understand, they'll be more able to offer their support.
Add fat to eliminate the starch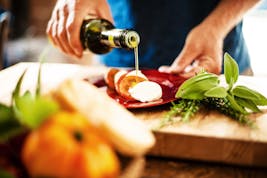 If your family dinner is a classic mix of meat, starch, and vegetables, you know what to do — skip the starch and ask for extra vegetables. But that might leave you feeling a little hungry. Adding fat to your meal is the ticket to great taste and complete satisfaction.
If your refrigerator and pantry are well stocked, you will have lots of options. A drizzle of olive oil. A spoonful of sour cream. Diced bacon. Grated cheese. Melted butter.
For more delicious ideas, check out our guide, The Top 10 Ways to Eat More Fat.
Freeze bread, buns, and treats
Storing sliced loaves of bread, hamburger buns, and dinner rolls in the freezer keeps them on-hand for the high carber in the family but makes them less tempting for you. Frozen bread stays fresh for months, which eliminates waste. Bread can be warmed when needed by others.
Add enjoyable sides to your low-carb meal
If you are doing the cooking and making a low-carb meal, it can be easy and inexpensive to add a starch for a high-carb eater in your midst. Keep it simple, small, and not necessarily too appetizing:
A frozen dinner roll or biscuit
Single-serve mashed potatoes, stuffing, or mac and cheese
Single serve precooked frozen rice
This way, you won't add much extra work in the kitchen.
An even better way is to cook low-carb sides that your family likes equally well. For example cauliflower mash or cauliflower rice or another delicious low-carb side dish. This way you can cook the same food for everyone – no extra work at all, and everybody is happy.
Generally, you could likely often make the low-carb meal so satisfying they won't even miss the bread or side of potatoes. The best way to achieve this is to start with a delicious recipe designed with low carb in mind.
Say thank you
If your partner has gone out of his or her way to make a delicious, low-carb recipe like meat pie, creamy chicken casserole, or bacon mushroom cheeseburger lettuce wraps (yum!!), a little gratitude goes a long way. Express your appreciation for his or her efforts with lavish thanks and compliments to the chef.
A household with a mix of different dietary preferences really is doable if you work together to keep everyone on-track and satisfied.
4. Parenting Low-Carb Kids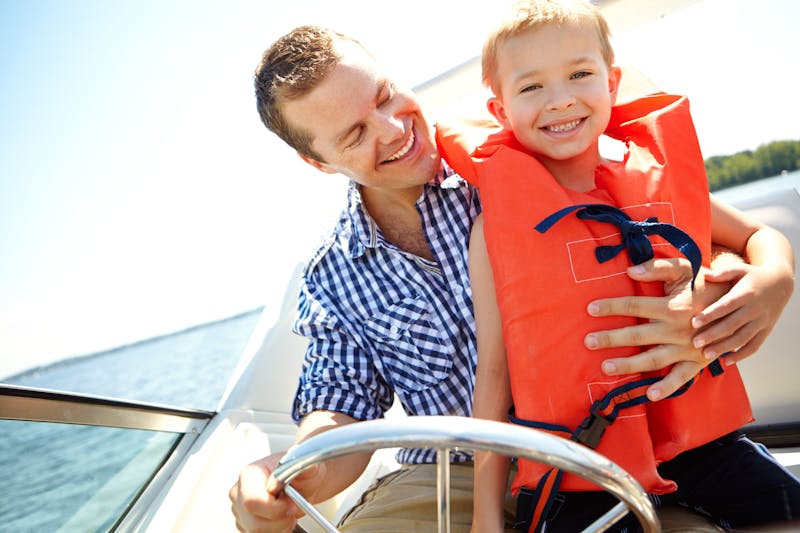 As a parent, letting your well-fed child venture from your lifeboat into the big, bad high-carb world can be challenging. Sometimes you'll just have to let go and accept that perfection may be unattainable. Concentrate your energies on the recurring situations that you can control, like the food environment at home.
Almost everywhere they go, sugar and starch will be served. Your children need to learn to make their way in this environment. Fortunately they will have a giant head start, due to the example of their parents and their food situation at home.
Teach your kids to peel back the carbs
For kids, carbs are often layered, one on top of another:
Preschool Snack ⇒ apple juice | animal crackers | pretzels or Goldfish
School Lunch ⇒ submarine sandwich | French fries | lemonade | pie
Birthday Parties ⇒ pizza | cake | ice cream | a bag of candy to bring home
Soccer Games ⇒ Gatorade | Doritos | gummy fruit snacks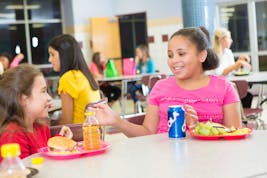 This happens everywhere — even at seemingly safe places like public schools. (Especially public schools, actually.)
Consider talking about our bad food environment with your child – especially if he or she is a bit older – and see if there are things to do to avoid excessive bad carbs when away from home.
Can she or he reduce carbs by eliminating the sugar-sweetened drinks and substitute water? That is probably the most effective single thing to do. If it's not possible, you can always fall back on serving only water at home.
Suggest that she come up with her own plan. Empower your child to figure out what she really wants to eat and how to say "no thanks" to the rest. But remember it has to be her own choice.
Don't fight every fight. Accept that there will be some bad carbs eaten at birthday parties and other social situations. Try to focus on what gets eaten every day.
Pack lunch for daycare and school
You can minimize the amount of conventional food kids eat by packing lunch for them to take to school. If your child attends a school with unusually good food, this may not be necessary, but in most cases, it is a commitment that really pays off. Packing a lunch gives you greater control and is usually cheaper, too.
Here is a nice guide to 30 kid-friendly low-carb lunches.
Plan for official high-carb advice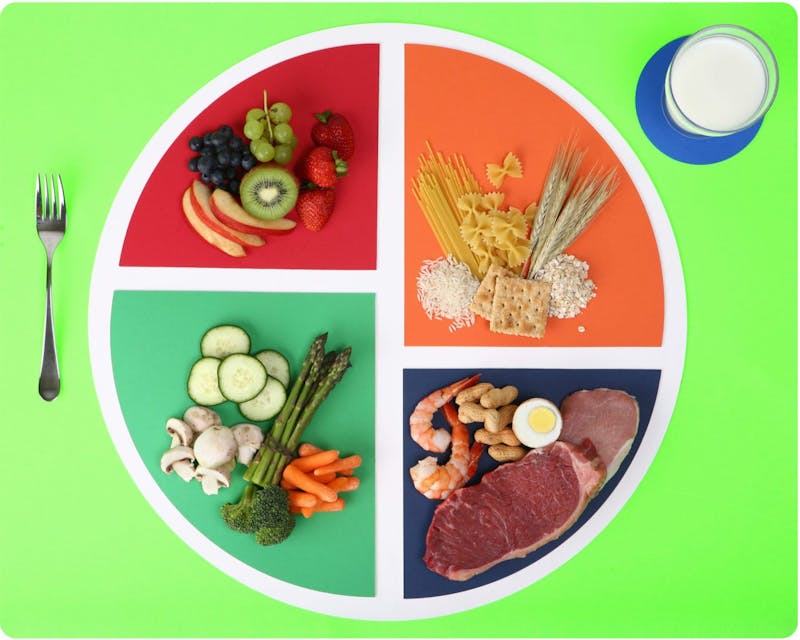 To top it all off, your kids are likely to be taught about the dietary guidelines in school, so they will have to endure lessons about the 'importance' of drinking skim or low-fat milk and eating only lean meats. They will learn about the 'importance' of eating plenty of whole grains and vegetable oils for heart health.
Prepare them for these lectures, explaining that you believe many people still have it wrong; in your family, you see and do some things differently, because it works better.
Remember YOU are your child's biggest influence
Your kids are watching YOU. What you eat is the best predictor of what they eat. The science backs this up. Eat well for your own health, and your kids will follow your lead, naturally.
Take comfort in the good news
Before you decide to homeschool your children and never let them leave the house (obviously a poor choice!), consider the good news:
For kids, it's low carb, not no carb
Kids are usually pretty insulin sensitive. Youth is on their side. Although the conventional food they will eat outside your home is not ideal, chances are it will not ruin their health.
Sugar is public enemy #1
One area where you will find common ground is avoiding sugar. Almost all adults agree that sugar is bad for kids, especially sugar-sweetened beverages. Increasingly, even sports drinks are getting called out as unnecessary for most kids. This trend fits well with low-carb objectives.
Many mainstream parents agree that sport team snacks should be reduced
Talk to other parents about eliminating unnecessary snacks and sugar-sweetened drinks at weekly practices and games. Most children do not burn anywhere near the calories in these treats while playing their sport for an hour.
If every parent brings water instead of fruit punch to soccer practice, that is a gift you give to all the families on your child's team. Here is a thoughtful post about how to start these conversations in your community.
Let teenagers be teenagers

For teens, grabbing a soda and handfuls of potato chips can be part of blending in with the crowd. Or it can be part of the natural rebellion against whatever habits their parents might want them to cultivate. Either way, go easy — too much of a reaction may backfire. Your years of sharing a carefully stocked low-carb home with them were not wasted. It is a phase. They will find their way back to higher-quality food before long.
More on feeding your kids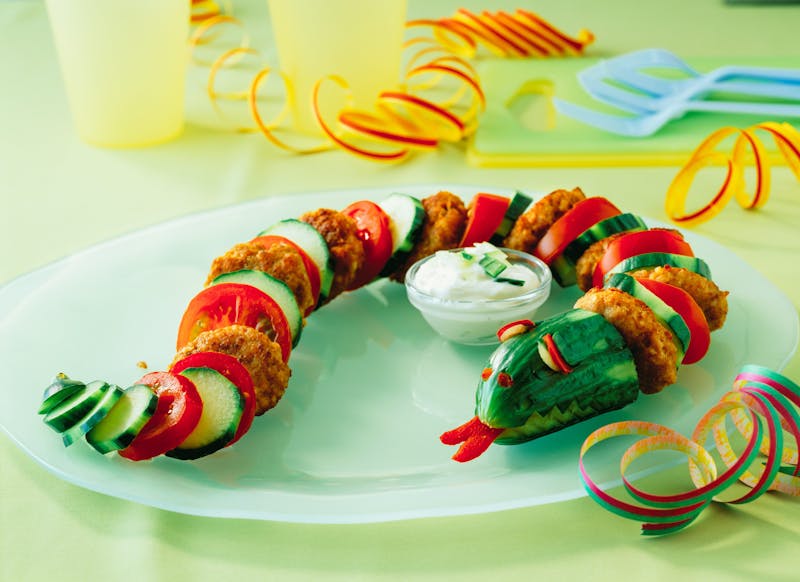 Low carb is delicious. You can make it fun, too. Here is a family-friendly collection of low-carb recipes.
If you have questions about low carb and kids, consult our guide, "How to Raise Children on Real Low-Carb Food."
If you are new to low carb and want to transition your children from a conventional diet to a low-carb lifestyle, check out our guide, How to Help Transition Your Children to Low-Carb Real Food.
More
About the author
Jenni Calihan created the non-profit, Eat the Butter, to start a mother-to-mother conversation about diet and health. She advocates for real-food-more-fat eating, and has been feeding her family (four kids) for twenty years.
Jenni is a former consultant; she holds a Human Biology degree from Stanford and an Tuck (Dartmouth) MBA.
Low-carb lifeboat illustration by Anne Lopez Studios.
Practical low-carb guides
Visual guides
Big guides
Comments
Do you have any great tips of your own for living low carb in a high-carb world? Feel free to tell us about it in the comments below.