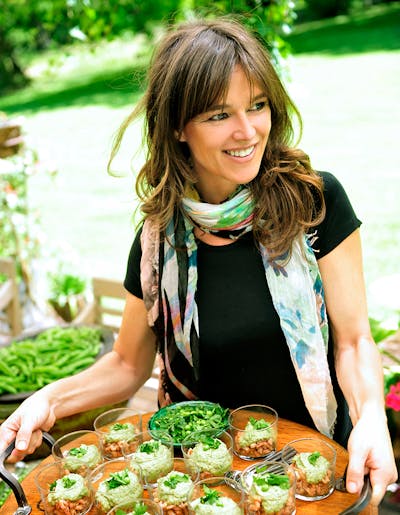 Pascale Naessens is Belgium's bestselling cookbook author. She is an ambassador for pure and healthy food. Her books have started a revolution, people once again feel free to enjoy food, while they become healthier and lose weight.
Her pure kitchen is not a diet, but a lifestyle. Some of her books have been translated into English, French and German. She also writes for magazines, interviewing renowned food scientists all around the world. Another passion of hers is ceramics. She designs her own Pure ceramic line, which is being sold worldwide.
Recipes from Pure & Simple
Pascale's books
Click on the pictures to buy the books on Amazon.
Links
Pascale's website: PurePascale.com
More