The keto diet: "This is a life changer for sure!"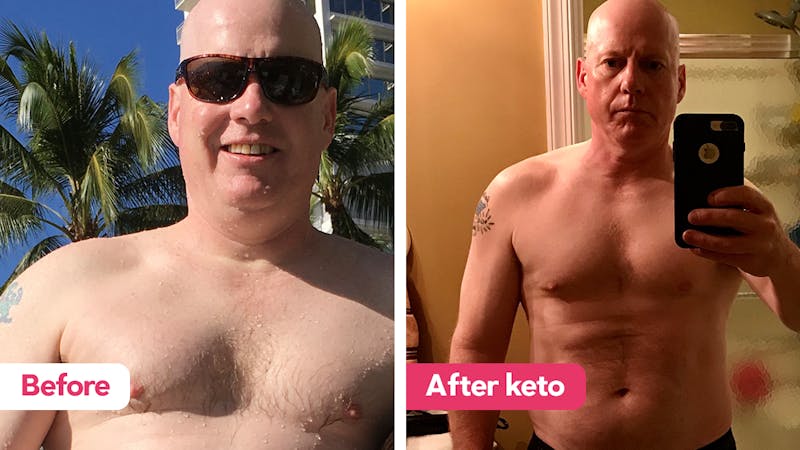 Brendan has a fantastic success story which he shares with us below:
My name is Brendan, I'm 51 years old and found the Diet Doctor website by accident. I weighed 245 lbs (111 kg) and was miserable, knees hurt and I suffered from joint pain. I tried exercising, running and calorie counting but the weight would not come off.

I have lost 50 lbs (23 kg) in 4 1/2 months and feel better than ever. I went from busting out of 38-inch waist (97 cm) to a 34-inch (86 cm) waist, I feel like I've lost 100 lbs (45 kg)! Thank you, Diet Doctor for great recipes and teaching me so much about how bad carbs and sugars can be. I've told everyone who will listen about Diet Doctor and the great website and lots of my friends and coworkers are in on it too now.

Also would love to tell you how successful this new way of eating has been, my cholesterol and triglyceride numbers have gone down and my blood pressure is perfect. Intermittent fasting has played a huge part in my diet as I do the 16/8 and 20/4. The recipes are great and the info on the website is tremendous! I've passed it on to dozens of friends and I can't thank you guys enough, it has changed my life! I feel 20 years younger and am never hungry!

This is a life changer for sure!

Brendan
Comment
Thank you for sharing your story, Brendan! A big congratulations on your success!
Get started
Do you want to try what Jean has done? Sign up for our free 2-week keto low-carb challenge!
DD+ MEMBERSHIP
Most popular success stories
All success stories
More
Keto
Lose weight
Type 2 diabetes
Share your story
Do you have a success story you want to share? Send your information, plus before and after photos, to success@dietdoctor.com. It would also be greatly appreciated if you shared what you eat in a typical day, whether you fast etc. More information:
Share your story!