The keto diet: "Everyone comments on how much better I look"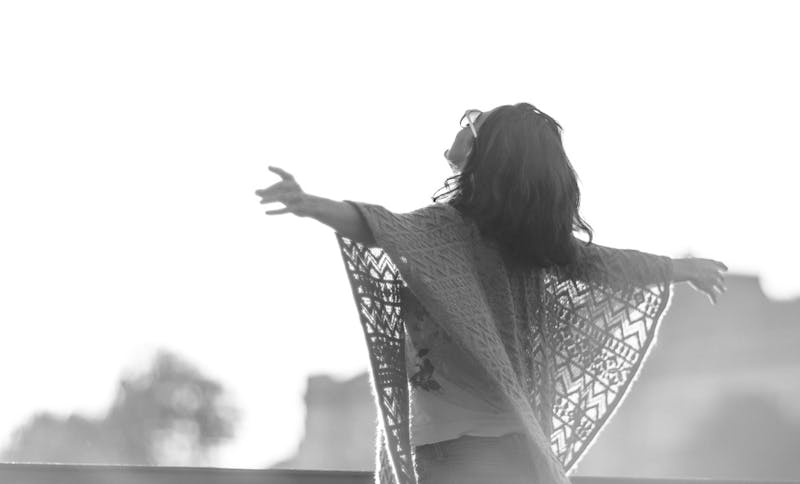 A keto diet has helped Susan shed excess weight in an easy way, even though she's a post-menopausal woman who previously struggled.
Want to do the same thing? Here are her top tips:
I am 63 years old. I spent my 30s and 40s on the heavier side of average weight, but nothing too bad. I have a naturally hourglass shape, so I could hide the extra weight without too much trouble. Once menopause hit, however, and other major changes occurred simultaneously, I gained another 30 pounds (14 kg) before I realized I just couldn't stand it any longer. I was getting worried about my health and avoiding doctor visits because I didn't want to be told my blood sugar was too high. However, I noticed I was beginning to have a problem with frequent urination, so I knew that was a bad sign. My waist was huge (44″ – 112 cm) and my weight was 215 pounds (98 kg). Finally, my daughter's wedding was approaching, and I didn't want to be photographed looking the way I did. So a combination of health and vanity spurred me to commit to a change. I've always enjoyed lots of nutritious food, including vegetables, but also lots of bakery treats.

I found Diet Doctor and read as much as I could about the health effects of a low-carb diet. Cutting out carbs seemed an impossible challenge. My mother is a nutritionist and I have always had deep faith in the old "balanced diet, everything in moderation" approach, but I decided to just try this ketogenic formulation and see what happened. The first week I lost 4-5 pounds (2 kg) and another 3-4 lbs (2 kg) the second week. I thought I had found a miracle.

The next few months were much less dramatic. In hindsight, I think I was just eating too much, including too much meat and fat. Then I had complicated dental surgery that made it impossible for me to chew for a while, so I lived on pudding and ice cream for a couple of weeks. Coming back from that to a no-sugar diet was hard and took probably another month. Now, about six months after I started, I've lost 25 pounds (11 kg). That doesn't sound like a lot, but it feels like a solid weight loss, not a temporary water dump. I've gone down to a 39″ (99 cm) waist. Everyone comments on how much better I look. I can tell how much healthier I am overall. I have lots more energy and my urination feels normal. (I still haven't made that doctor appointment, but I'm going to!) Best of all, the dress I ordered for the wedding looks really nice on me. I still have another 30-40 pounds (14-18 kg) to go, but I'm going to stay on the keto diet for the rest of my life, so however long it takes is fine.

Tips and insights:
Eliminating meals was key to getting my weight loss back on track. I follow one of two eating schedules, depending on my day: 1) no breakfast, an "early lunch" (around 11 am), then "early dinner" (around 4 pm), then nothing in the evening but maybe a glass of wine over ice; 2) a decent breakfast, medium sized lunch/dinner around 1-2 pm, very light evening salad/snack.

Adding fat is key to managing hunger – sauces with cream cheese and/or whipped cream, butter, olive oil – amazing! But I had to learn not to go overboard with this.

Making delicious food is so fun. I love sharing my recipes at family potlucks and seeing how much everyone enjoys them. This doesn't feel like a diet as much as a new way of eating.

Lots of cabbage, celery, greens all the time – discovering I could make a "sandwich" roll with romaine leaves was a game changer for packed lunches. I put a big spoon of chicken salad, egg salad, or cold cuts and mayo on a romaine leaf and roll it (tuck the leafy "top" over the first third of your filling, then roll vertically, in the same direction as the "spine" of the lettuce, to make a roll). I usually pack two of these for lunch.

I pack food for whenever I am out of the house for the day (I have a variable schedule) – just knowing I have my food with me in the car helps me avoid temptation in other places.

Wine over lots of ice is my evening treat – and not every evening, more like 3 days/week.

Really important to journal your diet diary – what you ate, how you felt – I use "My Fitness Pal" set on private settings (but some people gets lots of support from the community).

Walking is my best exercise, but I have also added in pilates, which is great now that I'm getting lighter and more able to do the moves (but it's still HARD!)

I could go on, but the main points are: Be mindful of what you're eating and how you're feeling. Pay attention to your own experience. Learn as you go. Don't give up!

Good luck!
Susan
Comments
Thank you for sharing Susan! The tips are great :-)
More stories
Get started
Do you want to try what Susan has done? Sign up for our free 2-week keto low-carb challenge!
Alternatively, use our free keto low-carb guide, or for maximum simplicity try out our new low-carb meal planner service – it's free to use for a month.
DD+ MEMBERSHIP
Weight loss
Keto
Support
Do you want to support Diet Doctor and get access to bonus material? Check out our membership.
More success stories
Share your story
Do you have a success story you want to share? Send your information, plus before and after photos, to success@dietdoctor.com. It would also be greatly appreciated if you shared what you eat in a typical day, whether you fast etc. More information:
Share your story!