How Tammy and Steve regained their health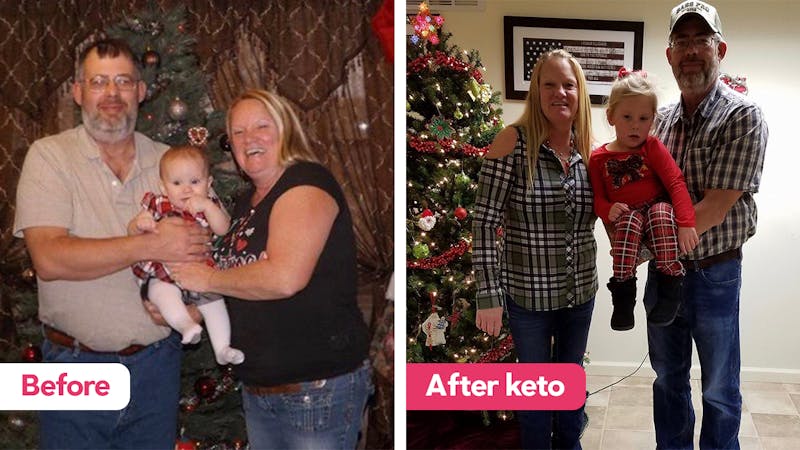 After being diagnosed with several health issues, Tammy found the keto diet and got her husband on board to try it. This is their story:
Keto for life…literally!

I was diagnosed with type 2 diabetes, fatty liver and high blood pressure in June 2015. My HbA1c was 8.0 at the time. I immediately started reading anything I could find about diabetes. I started low-carb a couple of weeks later. When I went back for my three-month visit with the doctor I had dropped my HbA1c to 5.1! I did not use medications, just changed my eating lifestyle.

My husband and I have lost around 90 lbs (40 kg) between the two of us and regained our health. I am now 52 years old and obtained certifications to coach ketogenic and LCHF eating.

Tammy Kidd and Steve Kidd,
Bethalto, Illinois USA
Comment
That's great Tammy and Steve! Congratulations. Dropping in A1c from 8 to 5.1 is amazingly good, and should drastically improve the chances of a long and healthy life.
Best,
Andreas Eenfeldt, MD
Get started
Do you want to try what Tammy and Steve have done? Sign up for our free
2-week keto low-carb challenge!
Most popular success stories
All success stories
Share your story
Do you have a success story you want to share? Send your information, plus before and after photos, to success@dietdoctor.com. It would also be greatly appreciated if you shared what you eat in a typical day, whether you fast etc. More information:
Share your story!
More
Keto
Lose weight
Type 2 diabetes
Support
Do you want to support Diet Doctor and get access to bonus material? Check out our membership.