Can a keto diet help with severe gut issues?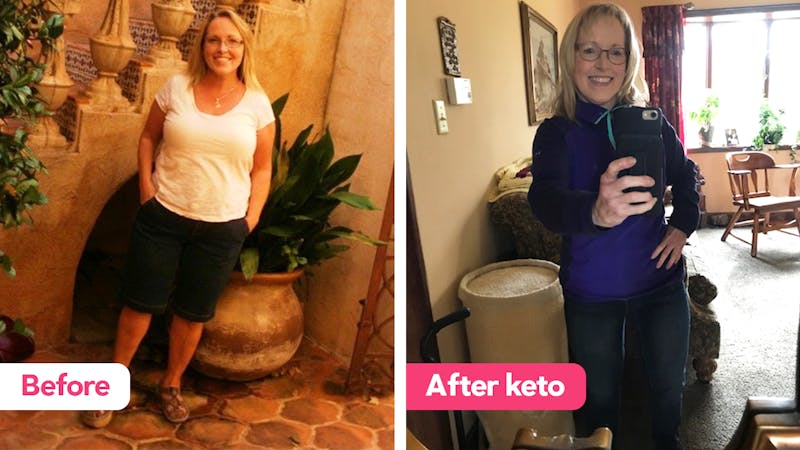 Heidi had struggled with gut issues for years and they were only getting worse as time passed. She heard of a keto diet and decided to give it a shot:
Greetings,

My journey of success on the keto diet began shortly after Christmas last year. I had been struggling with gut issues for a few years. My symptoms had gotten so severe I could barely leave the house. I went to see an endocrinologist and has several tests revealing inflammation of the stomach lining and microscopic colitis. I was given medication, no diet change.

After seeing friends of ours just prior to Christmas they shared with us what they had learned through Diet Doctor. They had just begun so I suggested we do the Two-week challenge together. Having the meal plans, recipes, and food lists in hand I began my keto journey.

It has been one year and I am completely free of all former symptoms! I have never felt healthier and friends who hadn't seen me are shocked by my appearance. I can't begin to tell you how many of my friends I've introduced to Diet Doctor, they literally beg me to help them get started.

For me the switch to this eating lifestyle has been easy because I was motivated by more than just weight loss; I was really sick. I am also a Christian and prayed to God for strength to stick with it.

Thank you so very much, this eating plan has truly transformed my life.

Thank you,
Heidi Hogan
Comment
Congratulations, Heidi, that's very inspiring!
Regarding inflammatory gut disease, there's a shortage of high-quality studies to investigate the effect of a keto diet.1 However, many anecdotal stories support that it could have an effect.2 I've also met several doctors specialising in gastroenterology who have repeatedly seen an impressive positive effect of diet changes to low carb or Paleo diets.3
What specific component of the dietary change that might result in improvements is still unclear. But testing a low-carb or Paleo diet, to see what happens, seems to be a very reasonable choice.
Get started
Do you want to try what Heidi has done? Sign up for our free 2-week keto low-carb challenge!
DD+ MEMBERSHIP
Most popular success stories
All success stories
Share your story
Do you have a success story you want to share on this blog? Send your information, plus before and after photos, to success@dietdoctor.com. It would also be greatly appreciated if you shared what you eat in a typical day, whether you fast etc. More information:
Share your story!
More
Keto
Lose weight
Type 2 diabetes