Keto success story: "I wish I had known this 20 years ago"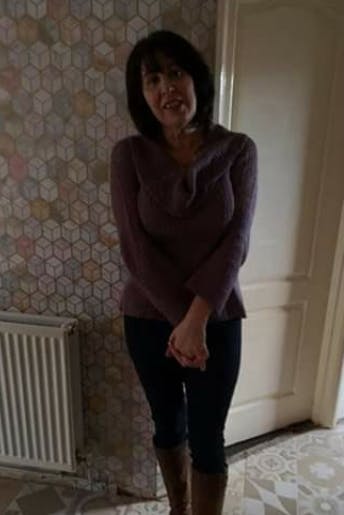 Are all calories equal? Sharon says no! Although she eats much more food on keto, she's still managed to lose more weight than when she followed a low-fat diet.
Sharon's story
I was one of your success stories back in 2013 when I lost 70 lbs (32 kg), horrible psoriasis, joint pain and serious "down days". I just thought I would update you ☺
It's been nearly seven years now, I will never go back. I started a UK Facebook group and send hundreds of people your way every week. I can't thank you enough for setting me off on this journey – it was certainly a leap of faith after all those calorie-restricted diets previously. I have never eaten so much lovely food, I eat between 1,800 and 2,000 calories a day compared to those terrible 1,000/1,200 ones that were just making me fat and miserable!
You have done a wonderful thing and set off a chain reaction that will hopefully echo for generations to come. I wish I had known this 20 years ago. Thanks to you and all your team.
Sincerely,
Sharon
Comment
Congrats on your seven years of success, Sharon! Keep up the great work and thanks for sharing your inspirational story with us and the world.
Best,
/ Dr. Bret Scher
---
Ready to lose the weight for good?
Our new 10-week program helps you lose weight in a healthy and sustainable way.
Sign up now!
---
Most popular success stories
All success stories
Share your story
Do you have a success story you want to share on this blog? Send it (photos appreciated) to success@dietdoctor.com, and please let us know if it's OK to publish your photo and name or if you'd rather remain anonymous. It would also be greatly appreciated if you shared what you eat in a typical day, whether you fast etc. More information:
Share your story!
More
Keto
Weight loss
Support
Do you want to support Diet Doctor and get access to bonus material? Check out our membership.