The keto diet: "I am over the moon right now"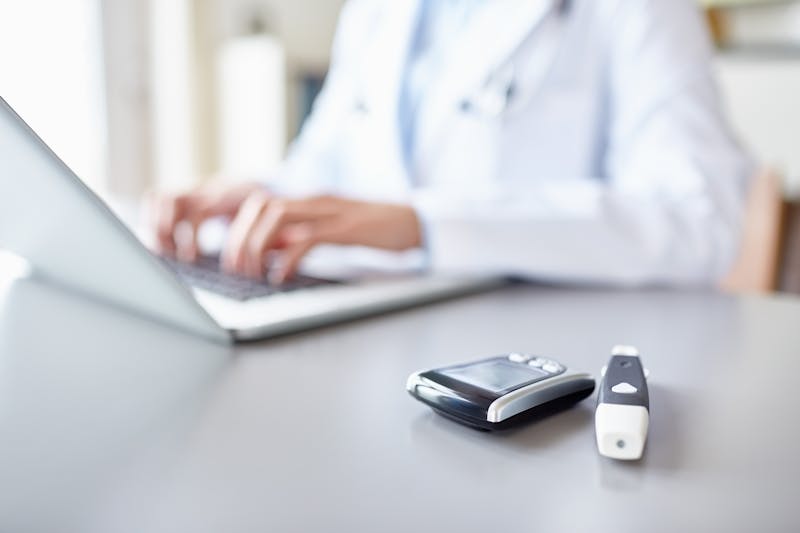 Saud tried supplements, workouts and a vegetarian diet without any result on his blood sugar. Then he found keto and this is what happened in seven weeks:
I came across your website by coincidence. I am 62 years old living in Abu Dhabi, a little skinny for my height and, have been watching my HbA1c and fasting sugar for the last two years because my doctor told me so. I also know that previous medication, i.e. interferon can trigger diabetes. I have tried many supplements to block sugar and carbs, increased my workouts and gone vegetarian but my Hb1Ac kept going up and up to reach 5.9 three months ago. My doctor wanted to start me on Metformin, and I asked her to give me more time before we start.

I started an LCHF diet about seven weeks ago and today I got my HbA1c result, which is 5.4. I am over the moon right now!

I did not lose much weight much and I do not want to. I am 180 cm (5'11") with a BMI of 22, but maybe I lost some fat around my belly. The important things are the disappearance of gas, bloating and digestive issues. It seems that my tummy did not like carbs and I was not aware.

Finally, the education you are providing is really valuable and practical. Many doctors never mention to me that carbs are in fruits and some vegetables. They just say go low on rice, pasta and potatoes. I had lots of fruits, quinoa and sweet potatoes. Now I know how to find out how many carbs are in food items. Thanks to you and Google.

All the KETO recipes from your site that I have tried are yummy and I found it easy to stick to your 20 g carbs a day.

Thank you is really not enough to express my appreciation for the work you are doing.

Best,
Saud
Comments
Congratulations to your success with keto, Saud!
Get started
Do you want to try what Saud has done? Sign up for our free 2-week keto low-carb challenge!
DD+ MEMBERSHIP
Low-carb basics
Type 2 diabetes
Support
Do you want to support Diet Doctor and get access to bonus material? Check out our membership.
More success stories
Share your story
Do you have a success story you want to share? Send your information, plus before and after photos, to success@dietdoctor.com. It would also be greatly appreciated if you shared what you eat in a typical day, whether you fast etc. More information:
Share your story!