DD+ High-protein meal plan: Minimal cooking maximum results #1
This meal plan is a member benefit.
Sign up for
Diet Doctor Plus
with 30-day free trial to get full access to all our our themed meal plans, personalized meal plans and much more.
Sign up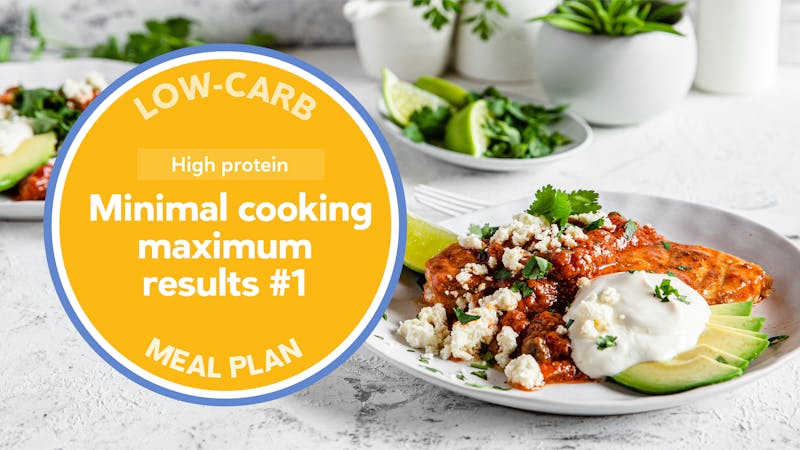 DD+ MEMBERSHIP
DD+ MEMBERSHIP
Would you like to spend as little time in the kitchen as possible but still want to lose weight while enjoying delicious food? We've got you!
These quick and easy recipes are loaded with flavor and have everything you need to feel great inside and out.
Our high-protein meal plans are specially tailored for effective and healthy weight loss. They will provide you with the maximum amount of nutrients per calorie, often resulting in rapid fat loss while sustaining muscle mass due to the high-protein content.
Start my FREE 30-day trial