"People connecting together has saved my life and my health!"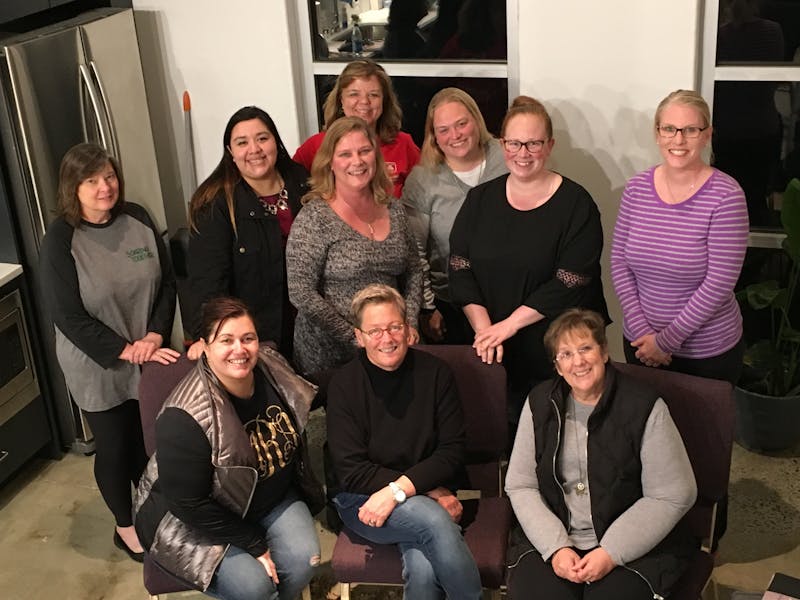 What to do after you've had great success on a low-carb diet? You can do what Jess did – gather a group of people and help them reach their goals as well:
What do you do with your LCHF success?
So many of us have changed our own lives with LCHF. But where do you go from there? I started small groups!

In 2015/2016, I lost 85 lbs (39 kg) with an LCHF approach. (My success story is posted here.) People around me are naturally interested in what I've done and curious about how I successfully lost weight and maintained my weight loss. They want to know if they might be able to replicate my success.

So I opened my home and invited people in my neighborhood and community over. Twice a month, people gather to hear a low-carb message and mingle with one another. Participants share helpful stories, ideas, and solutions to typical problems we might all face. And, of course, people share recipes!

I go to a big church, and again, my success has attracted many with questions. "What do you mean you gave up sugar and starches and it's changed your whole life?" So I started a Sunday afternoon group for women of faith. They've been gathering twice a month for five months now. We keep adding more chairs and scooting over for new visitors. This group of women have an amazing bond with each other and there's been so much change in their weight, health and outlook on life!

Beginning in January, I launched a 10-month lifestyle makeover group for women in the community, utilizing and focusing on the LCHF approach. Eight women gather together weekly to support one another in their weight-loss journeys. In our first two months, the group LOST 200 lbs (91 kg) collectively!

Also in January, through the gym where I work as an Assistant Manager and personal trainer, I launched a weekly support group with another trainer. We educate, encourage and equip others to focus on LCHF.

We all have diet books on our bookshelves, collecting dust. Something was missing in our experience: community and the place to be part of something bigger than ourselves. It really makes a difference! I take my success and help others by sharing my story and pointing people back to this site for more resources. Diet Doctor has everything my groups need. There is great information on the science from the leading voices in the LCHF movement, and amazing success stories for inspiration! And, of course, there are the recipes. It's all shared in such a clean, crisp, and simple way.

The beauty of a group is that it often evolves into a community or tribe. When people arrive they need the collective whole to help them through. You can be a guide. Soon, your members will turn to help others; that empowers their own journey and keeps them focused, moving and contributing. Through small groups, we not only spread the word, we help others succeed and raise the quality of everybody's experience. Could YOU start a group in your neighborhood, workplace, or church community?

We've also got community on Facebook! Find Your Food provides friendship and support. Others follow along with the blog which I post regularly. Findyourfood.org. People connecting together has saved my life and my health!

Jess
Comments
Jess, it's very inspiring to read your story about not only transforming your own health, but also helping others.
Get started
Do you want to try what Jess has done? Sign up for our free 2-week keto low-carb challenge!
Alternatively, use our free low-carb guide, or for maximum simplicity try out our new low-carb meal planner service – it's free to use for a month.
DD+ MEMBERSHIP
PS
Do you have a success story you want to share on this blog? Send it (photos appreciated) to andreas@dietdoctor.com, and please let me know if it's OK to publish your photo and name or if you'd rather remain anonymous.
Top videos about low carb
Support
Do you want to support Diet Doctor and get access to bonus material? Check out our membership.
More success stories